Nigerian Musicians and Their Match as Money Heist Characters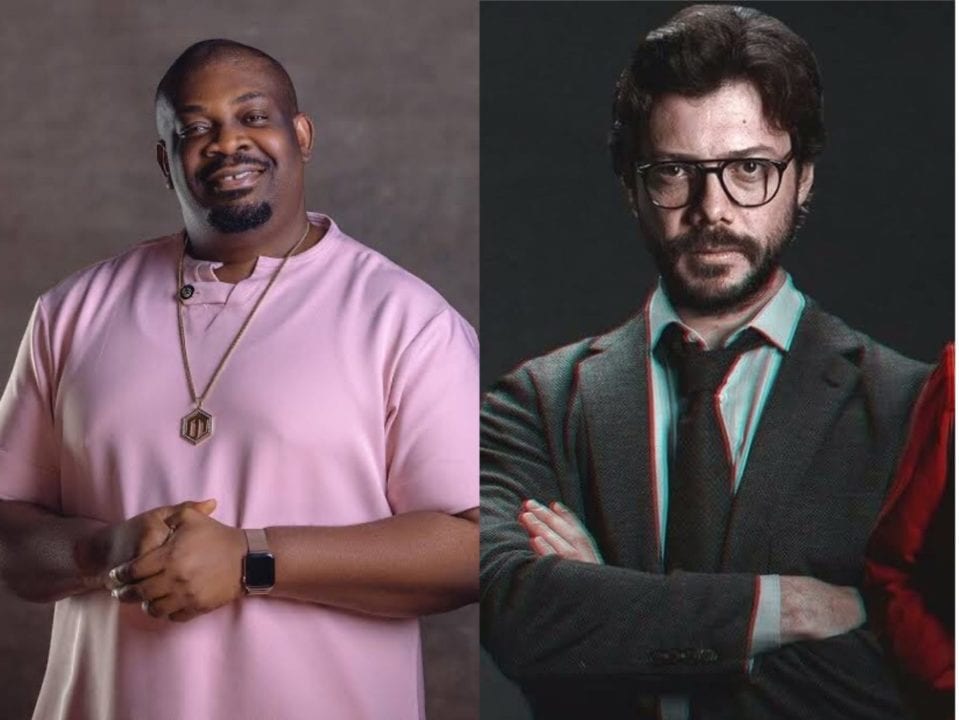 The internet was recently abuzz with talk of the return of fan-favourite series, Money Heist in what would be its crowning season. However, this buzz was soon quelled when it was confirmed that fans would not be getting the much anticipated season 5 till after September this year. So we decided to help you bide that time and console fans of the thrilling series by reimagining some of our Nigerian musicians as Money Heist characters. Here's the rundown of the new heist characters:
1. Don Jazzy as The Professor
This match is an easy fix as Don Jazzy is in his own right, a music production professor and a leader of the pack, two times over at that, who has pulled off an untouchable streak of airwaves heists with the hits he produces.
ALSO READ: Are Don Jazzy and Rihanna Together or is it April Fools?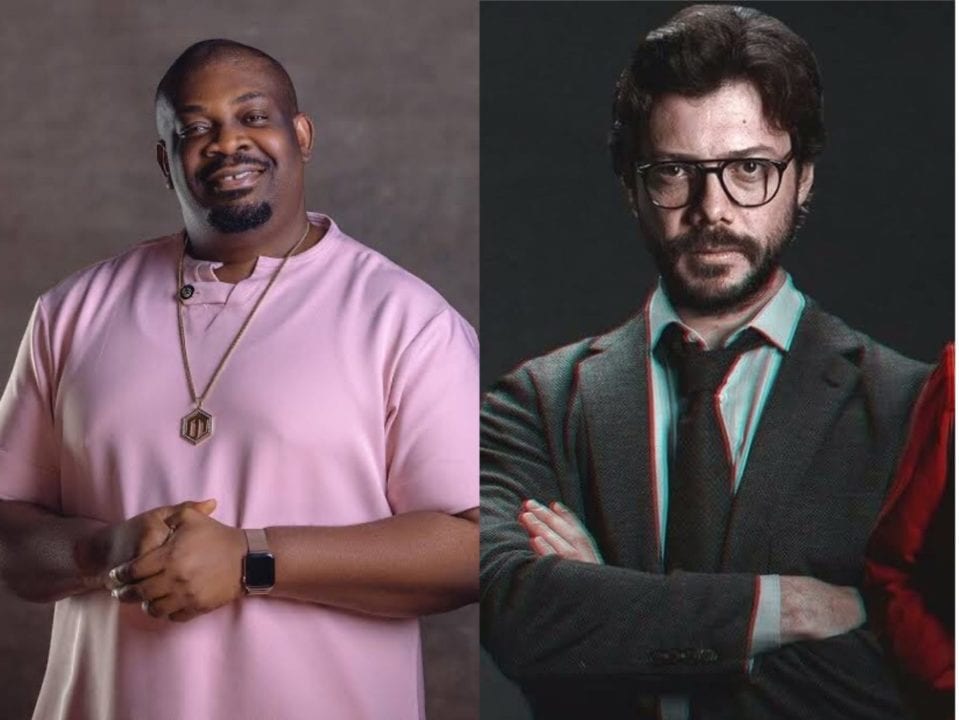 ---
2. Simi as Nairobi
If there's one thing about Simi, she will always speak her mind on issues that gnaw at her nerves, no matter how it may be received by members of the public. This is also Nairobi whose vocal nature placed her at the head of the money production team. The fact that she learned the craft at age 13 can also be likened to Simi's hands-on approach whereby she taught herself the art of producing, mixing, and mastering at a young age.
ALSO READ: "I Just Want Women to Win"- Simi in Conversation with Notjustok for Women's History Month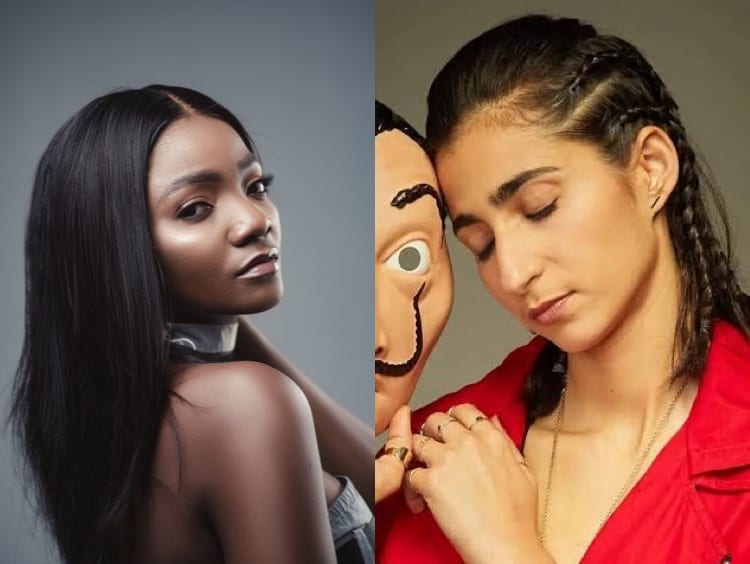 ---
3. Burna Boy as Berlin
Considered arrogant and controversial by his fellow crew members, Berlin was also elegant, professional, and charming. That definitely sounds like the Grammy award-winning award and aptly self-titled, Burna Boy.
ALSO READ: Burna Boy Makes The Nominees List For The 2021 Brits Awards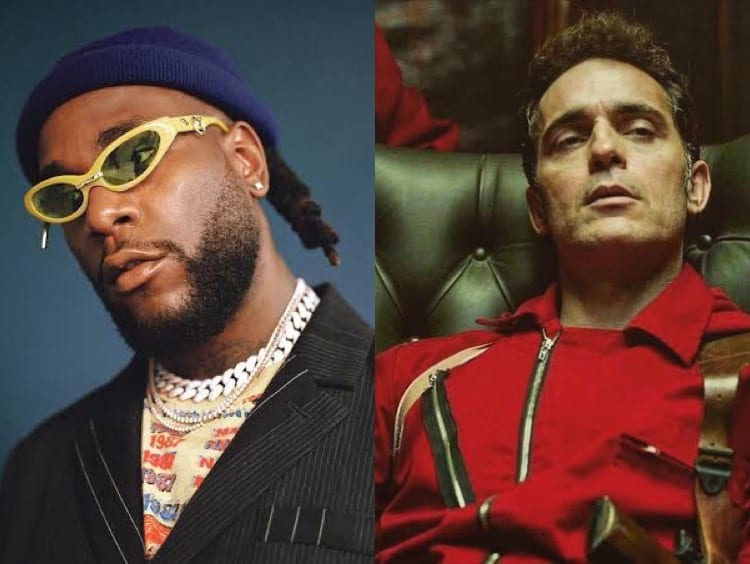 ---
4. Seyi Shay as Tokyo
From the moment she broke out with her Right Now, it was obvious that she was a daredevil diva. She has continued to embody that from her racy underwear pictures on her Instagram to her devil-may-care persona as a judge on reality TV show, Nigerian Idol. All these make her the Tokyo of the heist as the heist member is reckless and impulsive.
ALSO READ: Nigerian Idol Show: Twitter NG Calls Out Seyi Shay For Criticizing A Contestant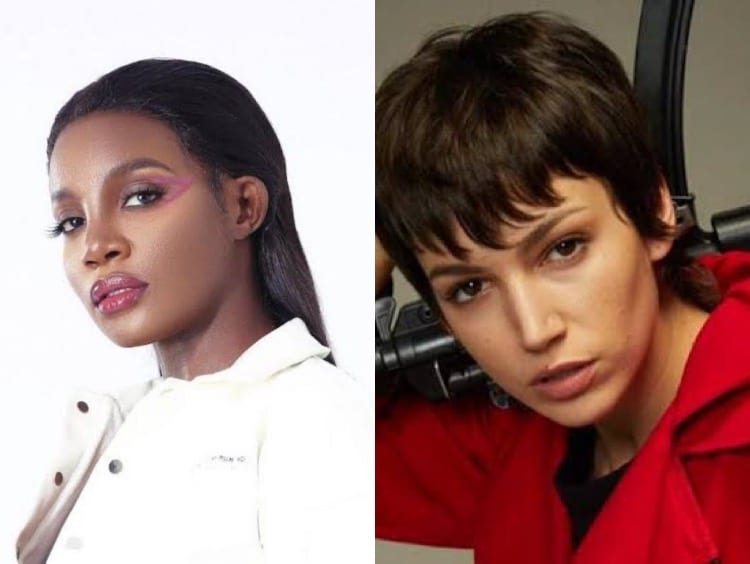 ---
5. Tiwa Savage as Raquel Murillo
Strong and calm like Raquel, Tiwa has also worked with The Professor. The professor being Don Jazzy in this case, as well as her alliance with the house of Mavin. Also like Raquel, she once took a life-changing leap by moving for love-- from the US to pursue a career in music.
ALSO READ: "Tiwa Savage Fainted During the Video Shoot for 'Dis Love' - DJ Spinall Talks Grace Album With Ebro Darden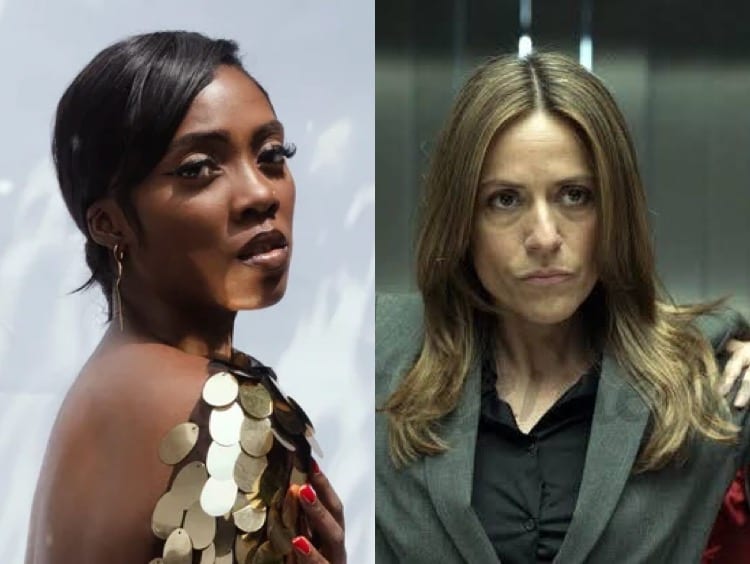 ---
6. Wizkid as Colonel Prieto
For this, it's best you picture Wizkid back in his beret-wearing era, serving looks as the commander in chief of his loyal Wizkid FC.
ALSO READ: Wizkid Fans Raise Alarm on Artiste Who Scammed 'Made in Lagos' of Millions of Streams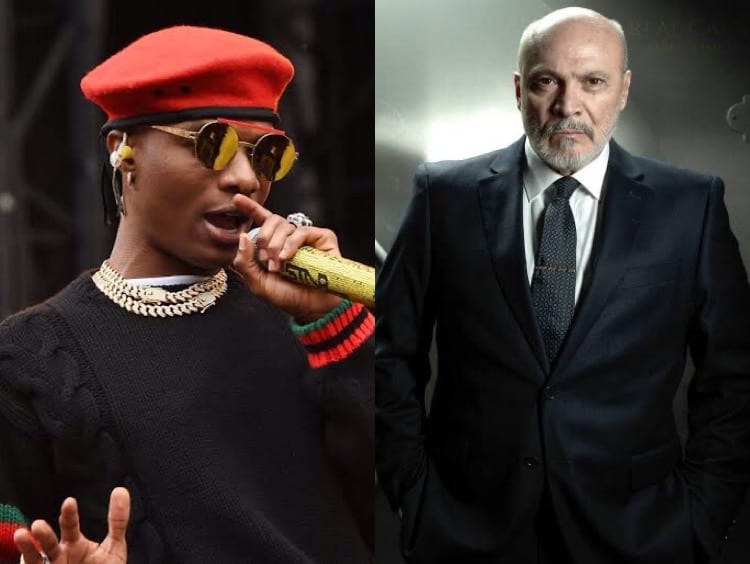 ---
7. Davido as Denver
Davido has many colourful facets and one of such is the side of him which always does as he pleases, this is Denver in his hotheadedness. But more so, it's his offering a miffed Lyta a vacation after his rough disbandment from YBNL. This can be likened to Denver choosing to protect hostage Monica Gaztambide as opposed to his instructions to kill her. 
ALSO READ: Peruzzi Talks About How He Met Davido | WATCH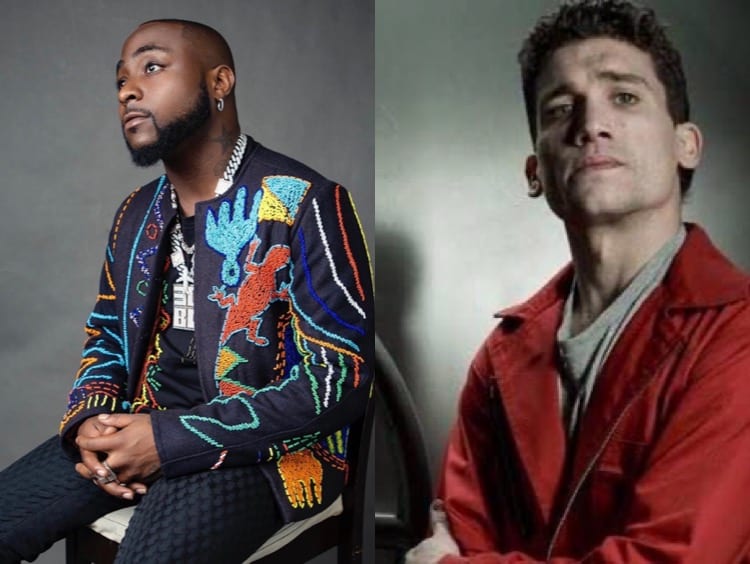 ---
8. Joeboy as Rio
One look at Joeboy's smooth babyface and you can tell that he's a baby boy and a loverboy. He's even admitted to having a sugar mummy and this makes him the perfect fit for Rio.
ALSO READ: Watch Joeboy Talk About His Sugar Mama, Relationship Life And More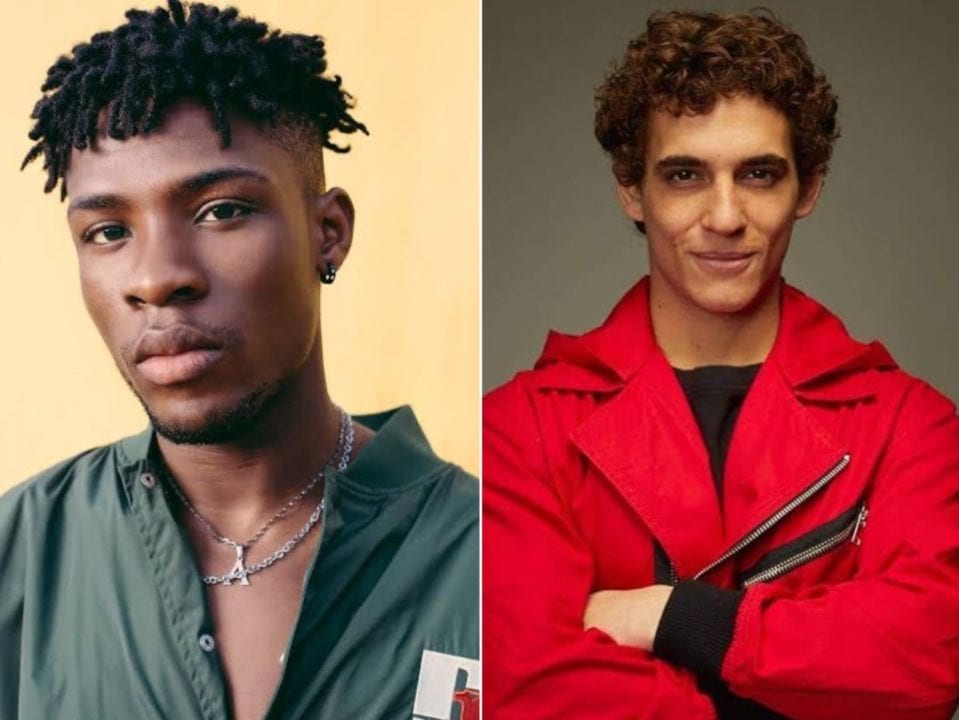 ---
9. Samklef as Arturo
The majority of, if not all watchers of Money Heist, hate Arturo's guts, Samklef on the other hand has also rankled quite some nerves of music lovers and industry players. A lover of attention, Arturo begins to run a blog in the series, Samklef likewise runs his social media like a blog, issuing Arturo-like patriarchal sentiments by occasionally tweeting sexist takes.
ALSO READ: Simi Clashes With Samklef After He Sexualized Tems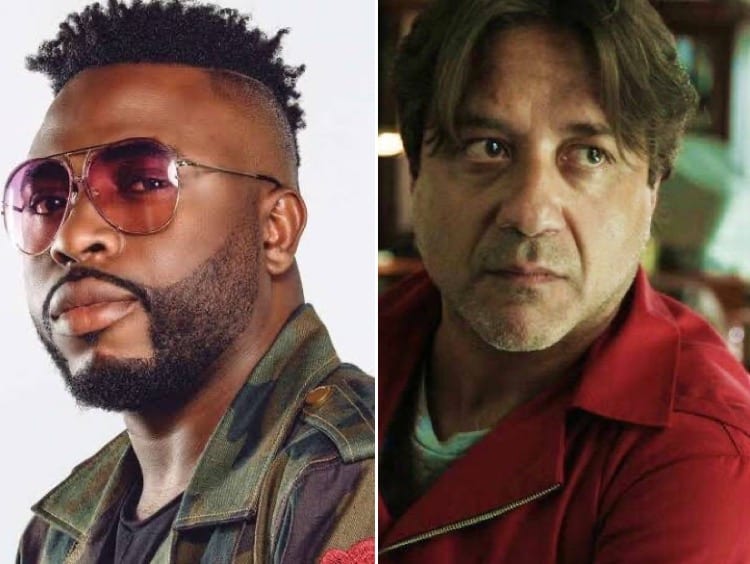 10. Tems as Tatiana
Like Tatiana, Tems, the leader of the Rebel Gang, is a maverick who chooses to do things her way and in a hands-om manner, while giving all endeavours a hundred and one percent and maintaining beauty while at it.
ALSO READ: Wizkid Drops Details For "Essence" Video Featuring Tems | Watch Snippet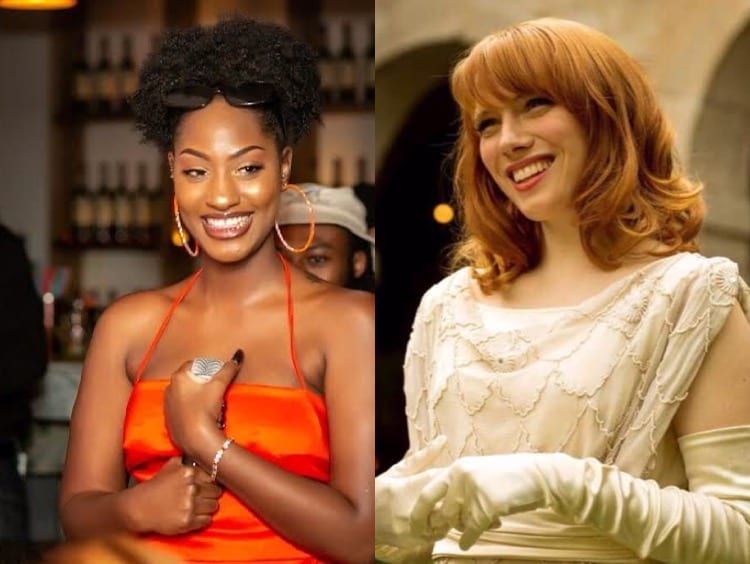 ---
11. Naira Marley as Palermo
Palermo wasn't part of the first heist--- Royal Mint of Spain, but for the second heist, he was one of the brains behind it. This is very much like Naira Marley's explosive rise to the top of the music scene as he in a sense, came out of nowhere and became master of the game in no time.
ALSO READ: Nigeria Apple Music Top 100: "Coming" By Naira Marley & Busiswa Now No. 1 | See Chart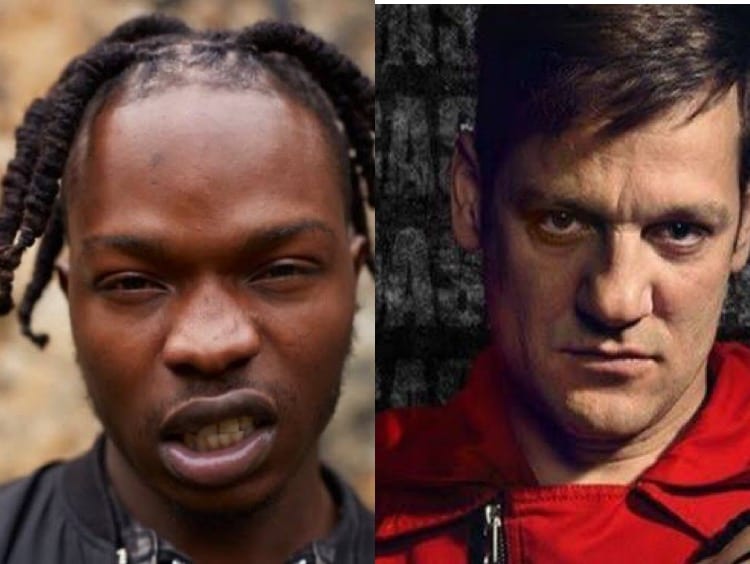 ---
12. P-Square as Helsinki and Oslo
The Serbian men may not be brothers or even twins, but as cousins, they undoubtedly shared a unique bond-- from fighting in wars together to being the only Serbian heist members. Likewise, Peter and Paul shared a unique bond that translated into great music-making chemistry and made them stand out from the crowd.
Sadly, Oslo died after he was suffocated by Helsinki when he fell into a vegetative state. This development can further be likened into the brother's eventual split even as we hope for a reunion.
ALSO READ: Mr P Blasts Fans, Blames Them For P-Square Split | WATCH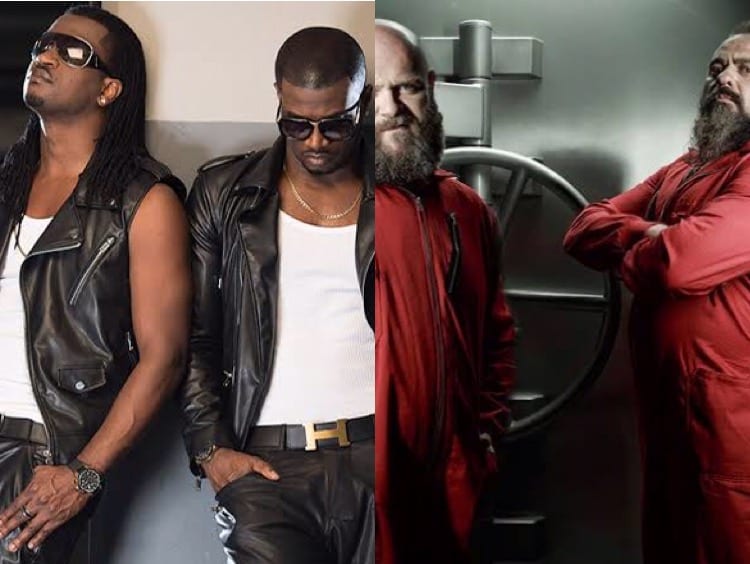 ---
13. Omah Lay as Cesar Gandia
Gandia is an extremely disruptive force in the series whose ruthless security tactics throws spanners in the operation of the heist. This is very much like Omah Lay who hit the music scene with a bang and became one of the biggest music acts of the year 2020.
ALSO READ: Omah Lay Wins The 'Next Rated' Award At Headies 2021 | #14thHeadies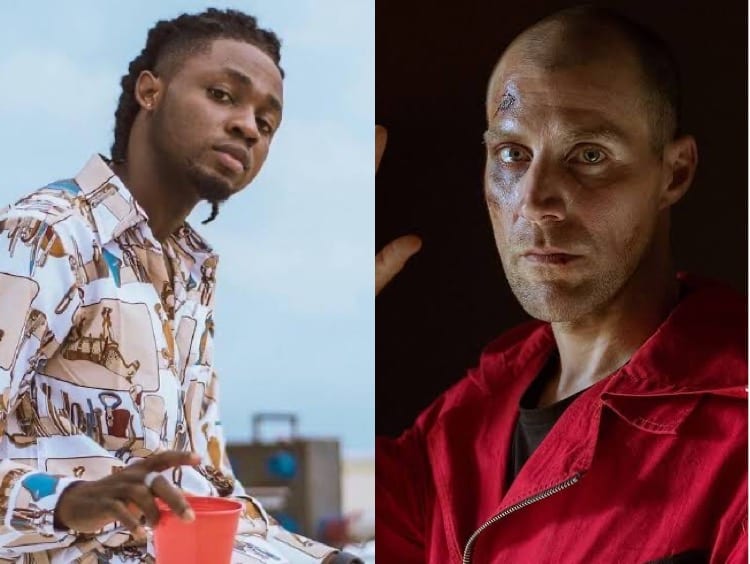 ---
14. Cynthia Morgan as Monica
Monica Gaztambide and Cynthia Morgan are two women who share terribly sticky situations. In Monica's case, it was an unwanted pregnancy but for Cynthia Morgan, it was a music deal gone sour, resulting in her being stripped of her professional moniker.
READ: "Cynthia Morgan call me" - Madrina Calls Out Davido For Not Responding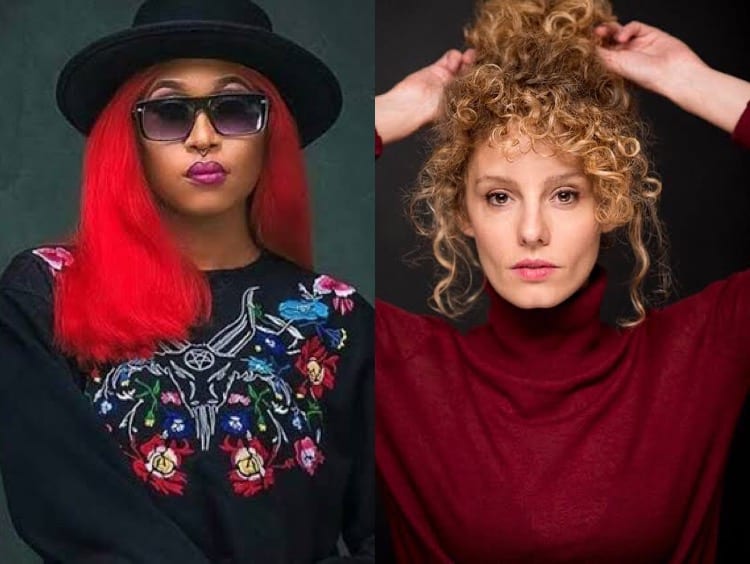 ---
15.  Olamide as Moscow
Olamide went from being the new kid on the block with his gritty indigenous rap to being the music industry godfather to several acts in the industry, especially those signed to his YBNL label. This is very much like Moscow who cuts the picture of a loving father and caring friend who never fails to advise other members of the heist.
ALSO READ: "Olamide is Not A Fantastic Artiste" Read How Twitter Users Defend His GOAT Status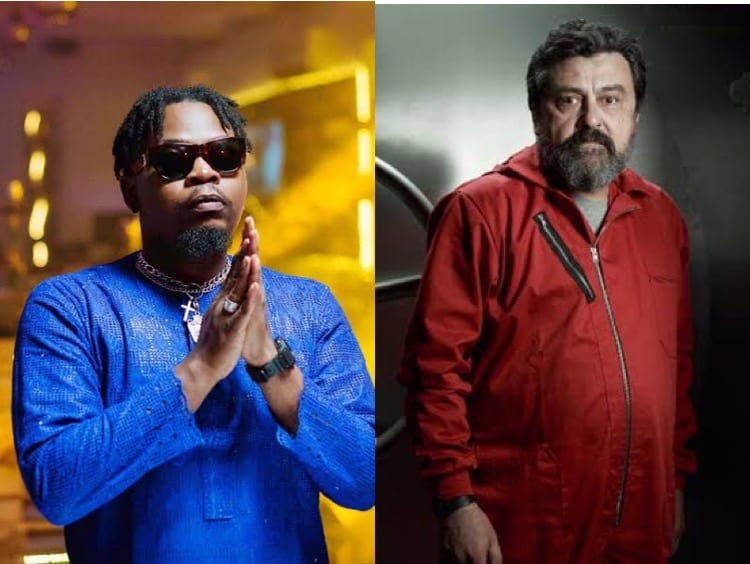 ---
 That's all on this unique episode of Money Heist featuring Nigerian musicians. What Money Heist character is your favourite and what Nigerian musician are they in this multiverse we created? Let us know in the comments section below!