"Tiwa Savage Fainted During the Video Shoot for 'Dis Love'"- DJ Spinall Talks Grace Album With Ebro Darden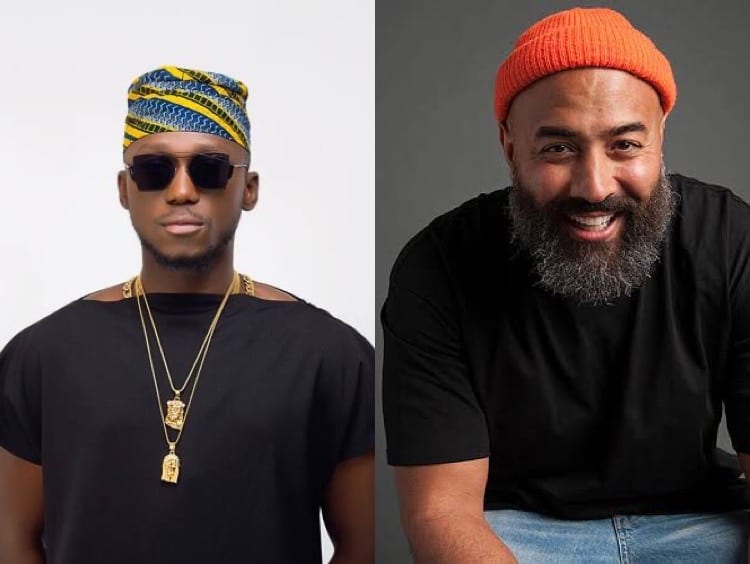 DJ Spinall, self-styled as 'Top Boy', spoke with American media personality, Ebro Darden over the making of his fifth studio album, Grace on his Apple Music show. During the interview, Spinall opened up about his experience working with top musicians like Wurld, Niniola, Tiwa Savage, Wizkid and Jamaican singer, Kranium. 
When asked about producing Pure Water with Niniola and Wurld he said;
"Niniola and Wurld are like two of my closest friends I have in the music game."
He admitted that he'd known them even before they became famous and had first gotten Wurld's verse on the song, then while he decided to feature Niniola when he realized she'd compliment the record perfectly.
Moving on to inquire about his impressive catalog, Ebro had then asked him what song he considers his biggest and most popular song yet. To this, Spinall pegged his Wizkid-assisted Nowo as that song. For him, Nowo is not only his biggest song but a special one as well. He explained by narrating how he'd always watched Wizkid's steady rise to fame but the two colleagues didn't get a chance to foster a relationship while on a plane to Istanbul where Wizkid had invited him over for a show. That was the beginning of their friendship and they began to share records with each other. 
Reminiscing on the production of Nowo, Spinall shared that Wizkid had also recorded Soco during that same weekend Nowo was made and had convinced a reluctant Spinall to release the song. Spinall however didn't gain confidence in the record till he listened while by himself. It was then and there he decided to shoot the summer-inspired visuals which Nowo premiered with, within the next 24 hours. 
ALSO READ: I'm also disappointed Davido didn't make the album' - Dj Spinall On GRACE Album
Spinall also talked about how Tiwa Savage inspired the collaboration of heavyweights that make the first single of his Grace album; Dis Love.  He said; "It was Tiwa Savage's idea to have Wizkid, Spinall and Tiwa Savage on a record"
He then outlined how despite the relationship they had, they'd both never worked directly together till they made Dis Love with Wizkid. 
Unfortunately, during the video shoot, Tiwa Savage had passed out. Spinall said;
"We had the record and we shot the video in London. She actually fainted at the video shoot because she was exhausted from a long trip and I forced her to come for the video shoot right away. So she collapsed on me and I was scared. Then she came back up and still gave me the second verse."
Ebro next asked him about the process of creating the dancehall-infused Everytime with, Kranium which Spinall described as versatile. According to Spinall,
"Everytime was the third and last record we made that day. He was about to leave the studio when he turned back to me and told me to play him one more track before he goes."
Afterward, Ebro and Spinall shared thoughts on the events surrounding Tems and Omah Lay's arrest with the two coming to agree on the fact that the African music industry still had a lot of work to do in terms of structure. The Top Boy DJ then went on to shut the showdown with his mix for Ebro's Monday Motivation mix, playing several eclectic jams from Omah Lay's Godly, Patoranking's Abule, to his record with Crayon; Tatashe as well as Confam with Ghanian singer, King Promise among others from Nigeria and other corners of the continent.
Listen to the mix here