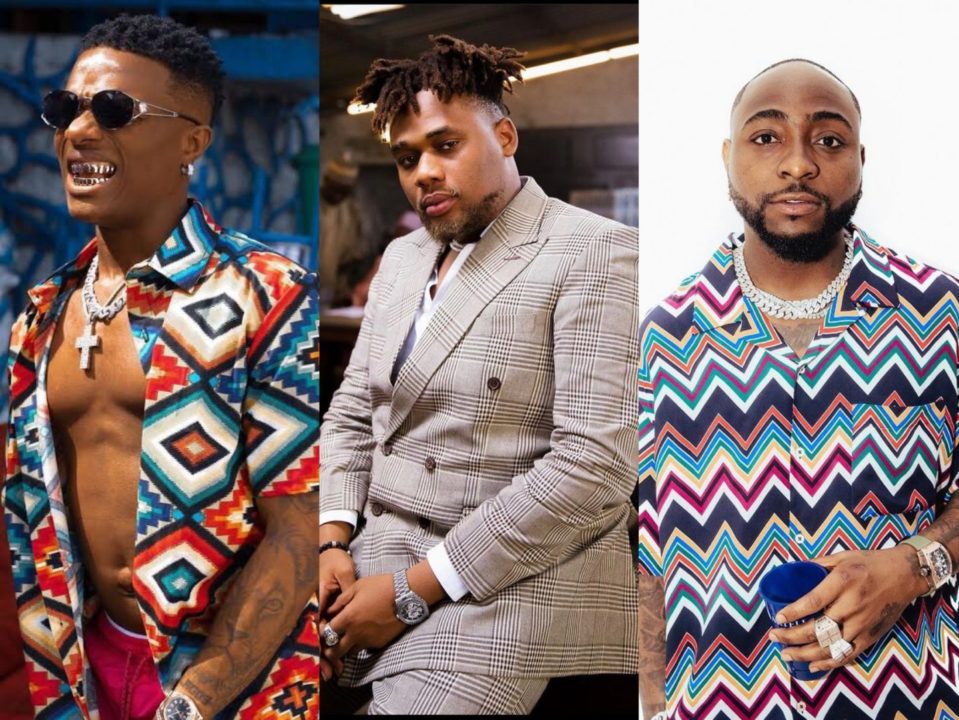 Like the proverbial moth that's drawn to the flame, stardom courts and begets controversy. This fact coupled with the maxim that states that no publicity is bad publicity is why, despite the many sparkling elements that are woven together to birth an artiste, controversy has over the years become quite the launching pad to fame. And as a result, been speculated to be employed by some artistes to attract the attention of the public.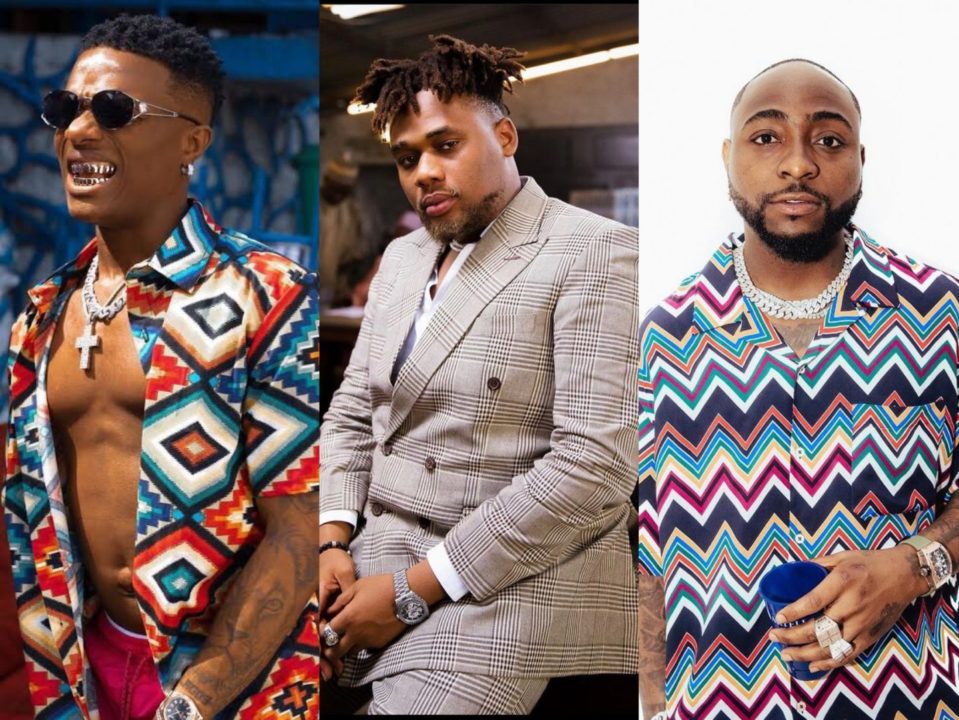 For instance, back in the heydays of Pon pon music, acts such as Terry G and Timaya were introduced to the scene with their brow-raising personas that ranged from bell ringing to a calculated form of madness. 
These days, thanks to the advent of social media, artistes equally get served bouts of controversy whether or not they cooked any up. In this list, we've taken a controversy meter out against Nigerian musicians to draw out some of the most controversial ones in recent times. With a rundown of their controversial moments over the years, here are the most controversial Nigerian musicians as of now:
Most Controversial Nigerian Musicians:
1. Naira Marley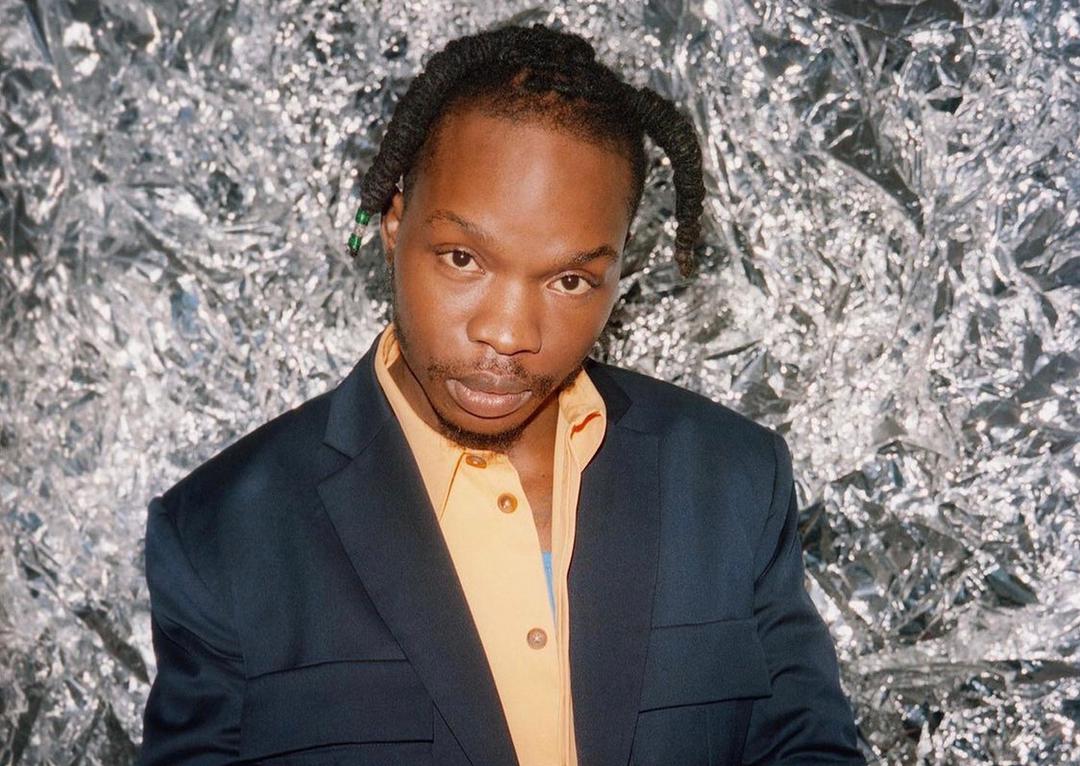 His name may have topped this list as pure coincidence but the president of the Marlians fanbase is definitely deserving of that placement as he's proved to be the lord of not only lamba, but controversies time and time again. For Naira Marley whose tweets and captions are more often than not brow-raising thanks to their scandalous nature, that can be likened to a walk in the park for the rapper, singer and record label owner who last year in the thick of the Covid-19 pandemic, had a show at Jabu Mall in Abuja despite restrictions on flights and social gatherings. His actions had gotten the air company he'd flown with suspended, and the mall locked up. He'd shortly after been complicit in the violation of Lagos state's Covid regulations by performing at Funke Akindele's birthday.
ALSO READ: Naira Marley Risks 7 Years in Jail As EFCC Slaps Him With 11-Count Charge Including Credit Card Fraud
The rapper has however been in hotter waters with his EFCC scam allegation which had come on the heels of his online tussle in favour of the Yahoo Yahoo trend in the country, against Ruggedman and Simi. In the spirit of a truly wedded spouse of controversy, Naira Marley had sealed that moment with his smash hit, Am I A Yahoo Boy and had scored a brace with the tongue-wagging Soapy after his stint in prison. 
---
2. Burna Boy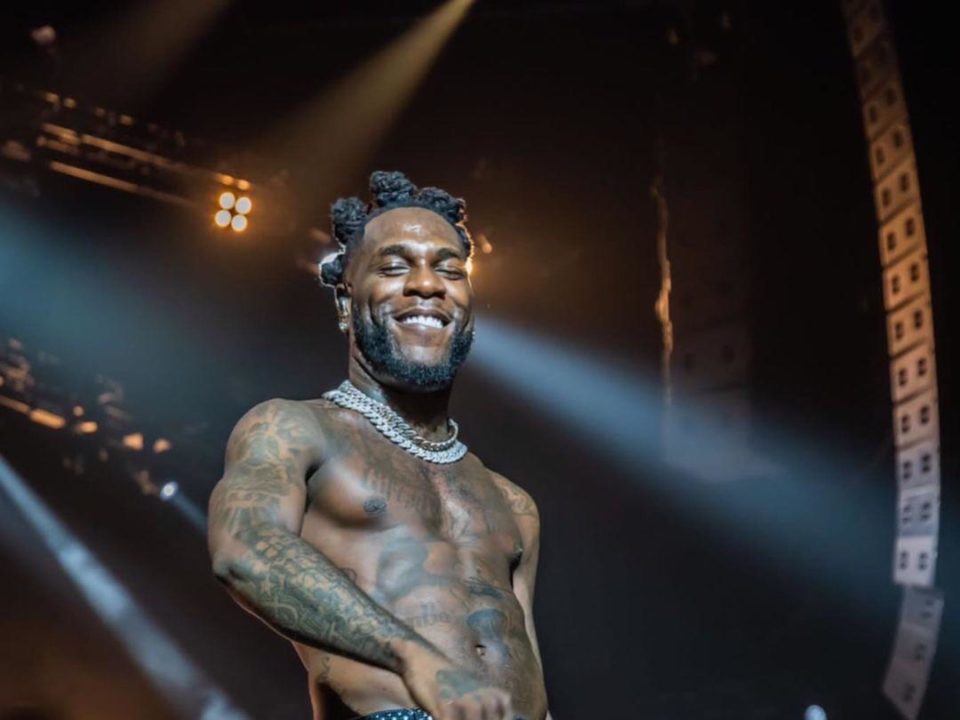 In the earlier years of Burna Boy's meteoric rise to fame, a music analyst, Osagie Alonge had predicted that his rise was going to eventually be eclipsed by his many controversies. Then they'd ranged from calling out the MAMAs for not nominating him for a solo record from him to being banned from the UK for being in a gang and more. Two years after that he'd gotten into the headlines for an incident involving hired thugs roughing up Mr 2kay which was evidenced to have been sponsored by him. 
There was also the one Felabration performance where Burna Boy had performed in underpants which according to him was in respect of Fela Anikulapo Kuti whom he gives props for being his hero.
ALSO READ: That Was Awkward! 5 Times Nigerian Musicians Had Such Moments
His more recent and unforgettable ditzy with controversy however involves his famous address to Coachella for representing his name in small fonts. This became the origin of his self-given African Giant tag but not the last of his infamous Twitter rants. Most Nigerian social media users will also not forget the scandal involving a voluptuous British lady who alleged to be Burna Boy's lover, shelved for the popularly known singer, Steflon Don. Another notable Burna Boy controversy is his clash with contemporary and former friend, Davido. It had happened in Ghana on the heels of the latter's single that referenced him and had set social media ablaze for several days. Earlier this year, rapper, CDQ also had a clash with Burna Boy and while it wasn't as heavily publicised as the singer's previous clash, CDQ had shown photos of his head where he claimed to have been stabbed by Burna's boys, all in a bid to ensure that the latter didn't disrespect veteran footballer, Obafemi Martins. 
The two musicians made up soon afterward, quelling whatever feud could have risen from the incidence.
---
Most Controversial Nigerian Musicians:
3. Seyi Shay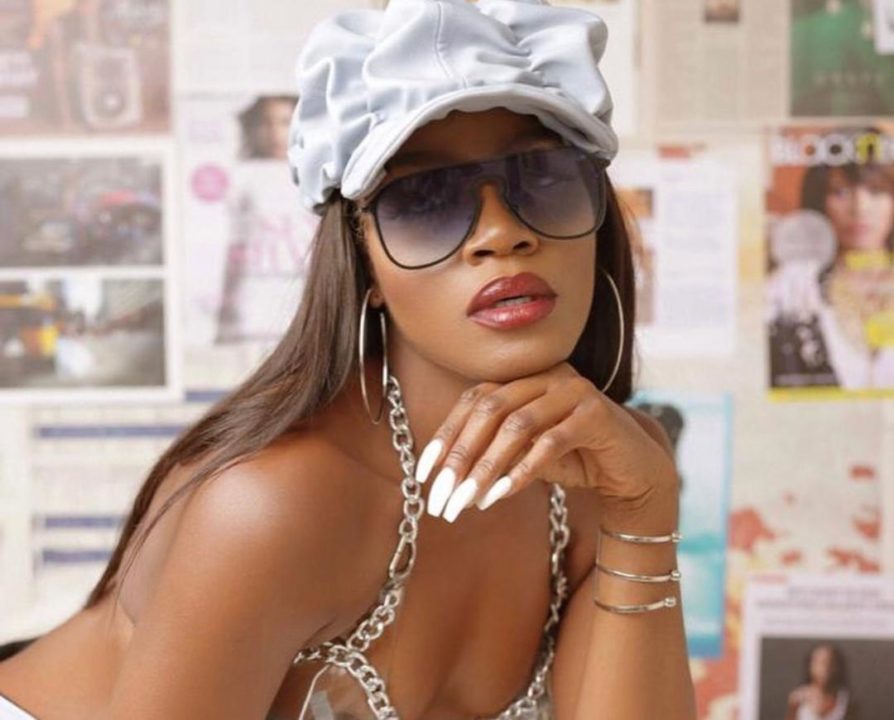 Female musicians undoubtedly have a harder time breaking through the pool of talents in the industry to become stars but Seyi Shay is one female act who has with her captivating vocals, versatile flow, sex appeal and romps with controversies, ensured that her name is one that stays front row of the scene. Earlier on in her career, Seyi Shay had found herself amidst rumours of an affair with Wizkid. While it wasn't much of a controversy as neither party had flamed the fans, it was one story that got quite the rotation on blogs and news websites. Seyi Shay had later stepped into hotter waters with a case of some posted nudes of herself on her Instagram account which she claimed had been the work of an unknown hacker with an unknown motive. The singer's management had soon corroborated her claims and her Instagram account eventually got deactivated. The singer also moved to a fresh page where she then posted the photos released by the hacker, confusing her fans and followers.
ALSO READ: Nigerian Idol Show: Twitter NG Calls Out Seyi Shay For Criticizing A Contestant
That incident had occurred in May 2020 last year and she's since been in deeper pools of controversy first with her ruthless persona as a judge on the Nigerian Idol talent show which had sparked the ire of Nigerians online and had caused her to be a topic of discussion and a regular on the trend tables. This streak of controversy reached a crescendo after videos surfaced of her and Tiwa Savage having an exchange of words in a salon in Lagos. In the video, Tiwa Savage had seemed to have a problem with Seyi Shay greeting her when she claimed that their longtime feud where Seyi Shay and Victoria Kimani vilified her, had not been resolved. 
The showdown soon blew over into music royalty issues with Seyi Shay opening up to share that she has writing input on Tiwa Savage's Duncan Mighty-featured Mr Lova Lova and got sidelined by the production team out of recording the song or getting due credits. 
---
4. Ceeza Milli
Ceeza Milli may not be one of the most popular musicians out there, but he's one Nigerian singer and songwriter that has been in a couple of controversies all based on songwriting. 
Late March last year, a Twitter user had called Burna Boy's attention to the fact that Ceeza Milli claimed to have written parts of his hit single On the Low with video evidence of the latter saying such at a radio station. 
ALSO READ: Ceeza Milli Releases Statement, Confirms He Wrote Burna Boy's 'On The Low'
The claims had instantly riled Burna Boy up and he'd issued threats to Ceeza Milli which he later retracted and apologised for. Piriye Isokrari of Aristokrat Records had also stepped in and stated that Ceeza Milli had not been engaged to write as at the time On the Low was created and didn't write it. Ceeza Milli however released a statement on his Instagram story, unshakably stating that he was very involved in the creation of the song. 
Ceeza Milli's other songwriting controversy didn't come to light till June this year after Seyi Shay and Tiwa Savage had an altercation at a salon. Later on, Seyi Shay while explaining her side of the issue made it known that she'd written parts of Tiwa Savage's hit song, Mr Lova Lova with Ceeza Milli during a recording session. He had however given the song to Tiwa Savage without Seyi Shay's vocalising which the latter had found out following the release of the song with efforts to gain credits proving abortive. 
---
5. Tiwa Savage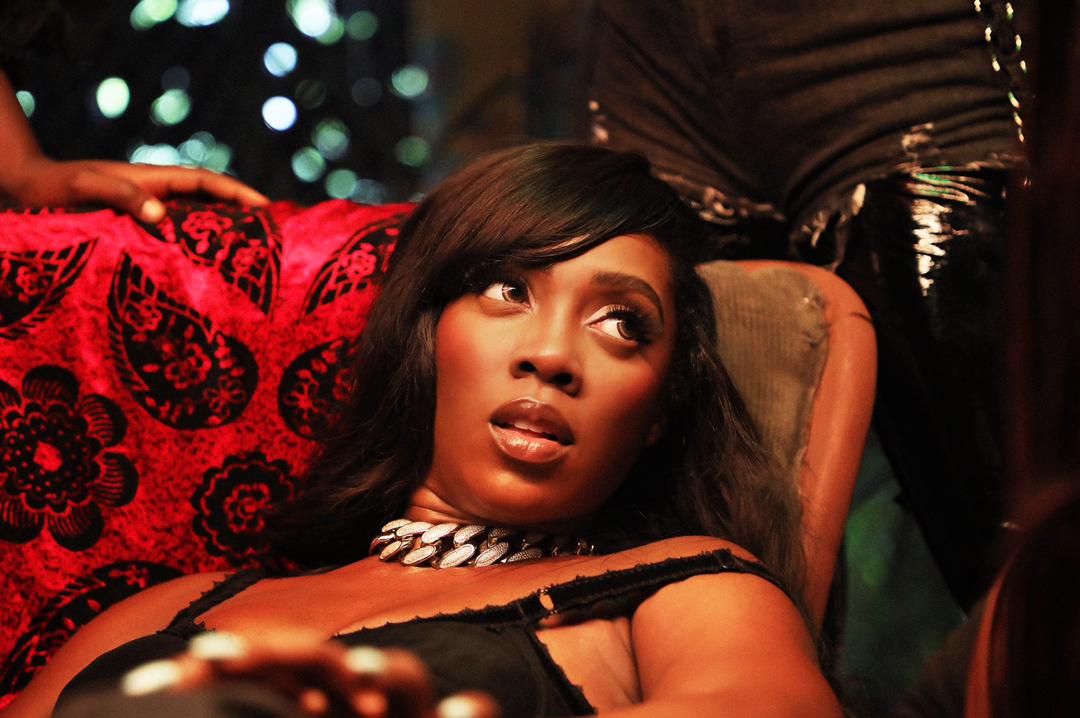 With a career that has spanned nearly a decade, Tiwa Savage's list of controversies has been rather short but quite weighty. A private musician, Tiwa Savage's first scandal didn't come to be till 2016 when her now ex-husband Teebillz, had accused her of infidelity, claiming that the singer had an affair with Don Jazzy, Dr Sid and Tuface who is now known as 2Baba. Shortly after, their marriage had crashed and Tiwa Savage had granted an exclusive interview to Pulse Entertainment on circumstances surrounding the end of her marriage. 
ALSO READ: The Timeline of Tiwa Savage and Seyi Shay's Beef Before the Chaos
Tiwa Savage's next run with controversy wasn't till 2018 following the success of her Wizkid-featured romantic number, Ma Lo which they'd then performed at several shows with steamy displays of love. While neither party ever officially came out to state they were dating, their relationship was heavily publicised and reached an all-time high when Wizkid featured her in his Fever video as his love interest. 
The top female musician's next controversial moment wasn't till this year during the Tiwa Savage and Seyi Shay fiasco where she dragged the latter to filth and swore on the life of her only son, Jamil to serve as the corroborator for her innocence in light of accusations of hatred from Seyi Shay in the past. 
---
Next, On List of most Controversial Nigerian Musicians:
6. Wizkid
Wizkid, the king of unbothered living has weathered quite a number of controversies with most being baby mama drama. His first major scandal was a certain Carolyn Ikpea who wasn't his girlfriend then, Tania, coming out to state that they'd had an affair. He and his girlfriend had then split up. Shortly after, rumours had started to swirl that the singer was expecting baby number two. Upon birth of the baby by Guinean, Binta Diallo, she named the baby Ayo to safeguard against denial of the baby by Wizkid. According to her, this was a strategy gleaned from the incidents surrounding his first son, Boluwatife's birth by Shola Ogudu. 
ALSO READ: Reekado Banks Talks 'Off The Record' EP And Wizkid's 'Disrespectful' Tweet
Sometime after, Wizkid had gotten in a club brawl with Dammy Krane where the latter who claimed Wizkid stole his song, was allegedly hit with a broken bottle by Wizkid. 
Wizkid's was next in the news in 2018 for two cases of baby mama problems involving his first two baby mamas calling him out after the third, Jada Pollock, praised his fathering skills of their son, Zion. 
Then in 2019, things seemed to get murky between him and Jada when she put up an Instagram post accusing Wizkid of recurring counts of domestic abuse. She'd stated that she was leaving the singer and that she was also done handling him as his manager. She'd however retracted the statement 24 hours later with claims to having been hacked.
Most times, these accusations were contained due to Wizkid's style of responding to allegations; with silence. 
Occasions where he'd however been the one lashing out at someone, while rare, do exist. They range from him calling out Tinie Tempah and his partner, Dumi Oburota for alleged shady dealings with his brand through their Disturbing London management company. This was a double occurrence and then in the height of the #EndSARs, an obviously impassioned Wizkid had brusquely chastised Reekado Banks for promoting his music amidst the chaos. While veteran singer Black Face had given the singer a tongue lashing on his vitriolic address to the president's tweet during the #EndSARs movement, his response to Reekado Banks had been the last of scandals of him in recent times.
---
7. Davido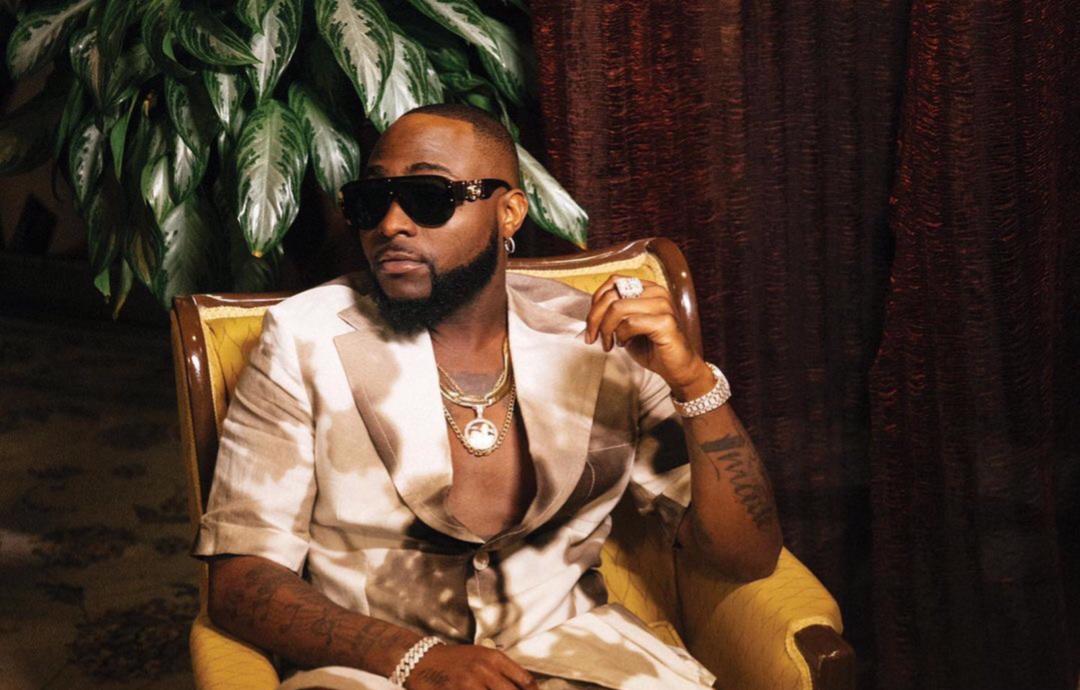 Bubbly and with an openly philanthropic side, controversy trails Davido much like an eager fan. From a sex scandal that involved photos of the singer in bed with a Ghanaian student; Sonia Jumbo, to accusations of stealing songs as levelled by a possible extortionist looking to exploit the singer, Davido has had it all. And despite being the famous and undisputed 'OBO', the singer has also been amidst a couple of cash scandals, one involving a dud cheque that a car dealership he patronised was unable to cash. 
ALSO READ: The 12 Most Controversial Moments in Davido's Career
The musician's controversies, however, took a dark turn when three of his friends, Chime, Olu and Tagbo died within days of the other with the first deceased friend having been with him on the day he passed. There also exists a significant occurrence of run-ins with lovers and women in general from his Sophia Momodu baby mama saga, to accusations of being disloyal to his latest baby mama and one time fiancee, Chioma. He was also accused by a couple of girls of having impregnated one of them but they later turned out to be repentant pranksters in the face of promised detention by Davido. In recent times things have quieted down for the singer but his clash with Burna Boy during December last year, was the talk of social media, with an obviously frustrated Davido threatening to quit music. 
His next controversy saw him reassume his playboy role when he kissed a new love interest known as Mya Yafai, signalling the end of his very public relationship with the mother of his son, Chioma. 
---
8. Brymo
A brilliant musician with an ego to match, Brymo has a couple of times. shaken things up on the bluebird app, Twitter, with claims that his artistry isn't valued enough and that he's the best musician out of the country. 
Things got a bit heated for Brymo following the release of his Heya! single which he graced wearing a leather thong and had made him the talk of the Nigerian internetsphere. 
ALSO READ: Brymo Solicits For A '5 Million Dollars Investor' For His Music On Twitter
The musician's next encounter with controversy was however not as light-hearted as it came in form of a rape allegation which he vehemently refuted in ways that had irked several members of the internet and pushed them to call for his cancellation. 
---
Most Controversial Nigerian Musicians:
9. D'Banj
For the longest, the veteran singer had a near-pristine record with nothing untoward tied to his name. His split from Mo'Hits had been very much televised but it had been well managed from becoming a messy affair by all parties involved. The loss of his son had been an event that fans and Nigerians, in general, had sympathised with him on. 
But sometime in June last year, things had gotten rocky for the singer when a certain Seyitan Babatayo had accused him of raping her in her hotel room. D'Banj had responded by slamming his accuser with a lawsuit to the tune of Naira 1.5billion. Following his response, it was alleged that she had been unlawfully arrested by members of the police per D'Banj's request, after visiting them for questioning. 
ALSO READ: "Everyone Who Knows Me Knew it Was False" - D'Banj Addresses 2020 Rape Scandal | Watch
During the period of her purported arrest, while friends and family of the accuser searched for her, a tweet went up on her account where she'd published her rape allegation, stating that she was done pursuing the case and was moving on. Her tweets about her claims of rape were also deleted and were replaced by a snippet of D'Banj's upcoming single. In between all these, D'banj had also reacted to the scandal by uploading a video of him where he performed his hit single, Olorun Maje, stating that he was innocent till proven otherwise while using his song as a prayer point.
While all these unfolded, angered Nigerians had signed a petition against D'Banj, calling for his United Nations ambassadorial contract to be terminated. 
The case has since been shelved with involved parties taking to silence on the issue. 
10. Buju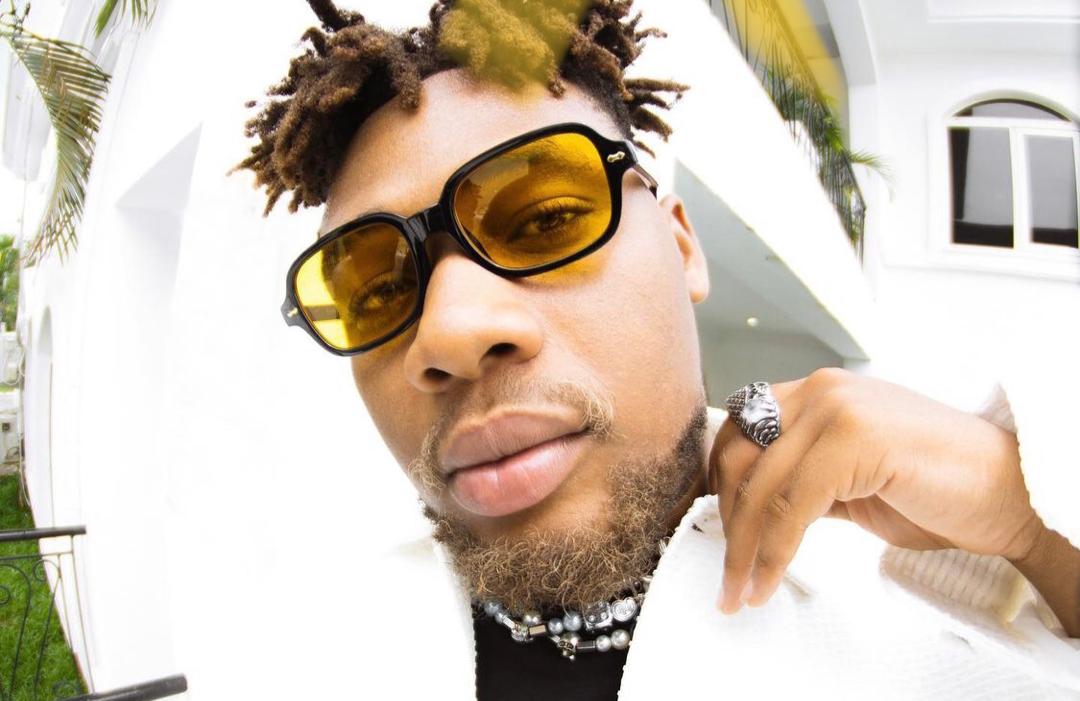 Yet a fast-rising act, the talented musician has shown he's not just another new kid on the block first with his vocals and tendency to get into controversy and survive them much like his mentor, Burna Boy.
Buju's first controversial moment happened sometime May last year when a certain upcoming artiste known as Foresythe, shared some screenshots where Buju had said scathing things about his career in response to his request to feature Buju on his record. Buju had apologised saying, "I messed up but e get why" and some music observers who schooled in Babcock have since corroborated Buju's claims stating that he'd been treated similarly by the artiste in question during their days in Babcock.
Buju was next on the controversial side of the news May this year when his girlfriend, a Dr Amira had accused him of domestic violence while stating that she was the one funding his lifestyle as a singer and that other girls had shared their stories of domestic abuse with her in the past. A friend of Dr Amira had also come forward on her Instagram story with claims that she had witnessed Buju fly into a rage and made mention of the fact that while she was willing to testify in a court of law, her friend was also not coming forward for money or for clout.
ALSO READ: Buju is Trending Because of Wizkid and Davido. Here's Why
The third wave of controversy from Buju involved tweets he'd made in the past. Apparently some Twitter users had done a search of his former tweets and had turned up with receipts from as far back as 2016 where he'd disparaged several Nigerian music stars from Wizkid to Davido, Mr Eazi, Yemi Alade and more. These findings had not sat well with Wizkid and Davido fans who proceeded to lash out at the artiste. Proving to be able to withstand the flames of controversy, Buju had then responded with a video that denoted he was unconcerned before taking the high road and apologising for his actions with claims that he had no idea he was later going to make music.
Given this extensive rundown on controversial moments from some of our favourite Nigerian musicians, who do you think is the most controversial artiste in recent times?