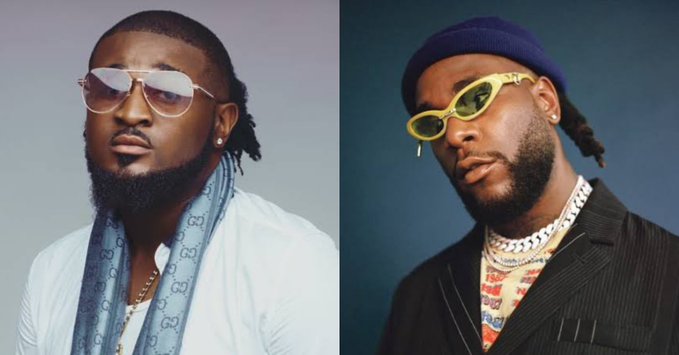 Ceeza Milli has reacted to Burna Boy's threat after Burna threatened him of Twitter because someone stated Ceeza Milli wrote Burna Boy's Hit Song, 'On The Low'.
Seeing the initial tweet, Burna Boy stated that Ceeza Milli has denied the claim of writing 'On The Low', calls him a spineless liar and threatens he'll deal with him if he doesn't have the coronavirus first.
In a coherent statement, Ceeza has responded to Burna, confirming he wrote 'On The Low' but also admitting that Burna also added some words to the song. He pointed out how unnecessary it was for Burna to resort to threats and informs the public that he will be contacting the appropriate agency to ensure his safety as regards to Burna's threat.
Read Ceeza's Statement below;
Burna Boy had before this statement, dropped an apology to people who took offence over how he reacted but he never apologized to Ceeza Milli.
Check the latest Episode of Fan Affairs to learn more about fans and Artistes' relationships. Also, get New updates via Twitter and Facebook