'420 Day': 14 Popular Nigerian Songs Dedicated to Weed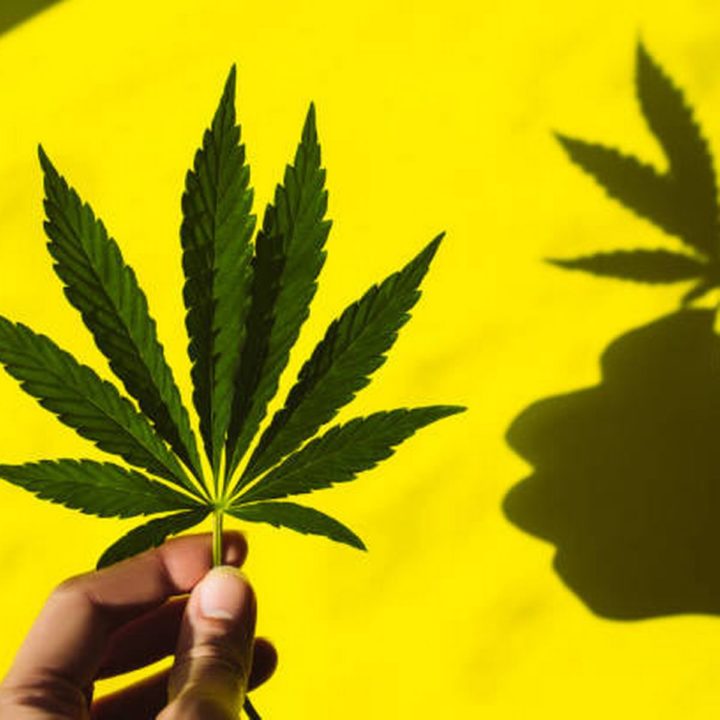 In this list, we take a walk through music archives to draw up 14 popular Nigerian songs which are fully dedicated to indulgence in the vastly wedded Marijuana plant AKA, weed.
Medically known as Indian Hemp and on the streets as Weed, among a million other names such as Indo, Igbo, Oja, ganja, etc, no plant has racked up a reputation as deeply contrived as Marijuana has, having been universally illegal for centuries and now gradually being legalised in different countries all over the world. In Nigeria however, it remains an illegal substance but the story dovetails once more as it thrives in a unique space of legal illegality, being that it is commonly and publicly indulged in by members of the populace and deeply glorified by its many users.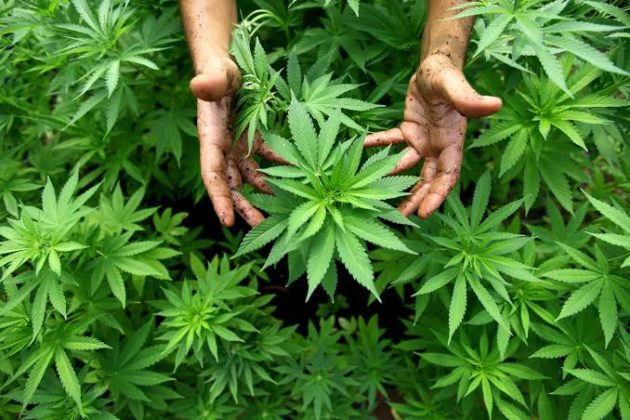 This glorification is no small feat as, with the rest of the world, musicians and the entertainment world at large have given rise to its glamourisation, with the former underscoring its influence by openly indulging in it and singing about its effects and feel. In fact, for every Nigerian song about the intoxicating effects of love, we're sure to hear a comparison between that feeling and that of puffing on some weed in the following line.
Many musicians have also attributed its euphoria and feel to being a strong source of inspiration for their artistry and it seems the Nigerian airwaves just might be spinning on invisible clouds of weed smoke. As a result of its seemingly inestimable influence on the music scene, in this list, we take a walk through music archives to draw up 14 popular Nigerian songs which go beyond a mere mention of the plant but are wholly dedicated to indulgence in the vastly wedded Marijuana plant AKA, weed:
In the Spirit of '420' Here are Popular Nigerian Songs Dedicated to Weed
1. Sensimilla- Mad Melon and Mountain Black (Danfo Drivers), 2003
Sensimilla by Mad Melon and Mountain Black may not be popular in a room filled with younger Nigerians or members of the Gen Z demographic, this however doesn't diminish its prestige but instead adds to it, making it the foremost OG before IG record where this list is concerned. Sang by iconic duo, Danfo Drivers who had gone from plying the Ojoto Mile 2 Route to becoming globally recognised music stars, the title, 'Sensimilla' also referenced marijuana.
ALSO READ: 12 Nigerian Songs that Reference 'Internet Fraud' aka Yahoo-Yahoo
Starting off with their call 'Efrebo efrebo, you go wound o!' Sensimilla is a song that touches on the legal risks of indulging in marijuana as they go 'Who dey, dey knock on my door, the rude boys they dey take the indo, you be army na you be policeman, I swear we no go open that door.' With a chorus that then makes use of a hyperfeminine call and response, popularised by Fela Kuti, the duo goes ahead to talk about people's undying love for the substance, centering men from different parts of the federation.
While Mad Melon had passed on in September, the tragedy surrounding his largely unacknowledged death has now turned them into something of a legend, with Sensimilla as a result, becoming even more respected in a circle of discerning music lovers.
2. Jogodo- Prof Linkin ft. Franco Tia Tia, 2004
Another early 2000s song, it is doubly iconic due to its popularity and its significance to marihuana lovers as it starts up with Franco Tia Tia singing 'Nooo, no let my daddy know, cause if them no them go flog me koboko,' a situation which weed lovers would find highly relatable, before the song segues into less unpleasant situations on the chorus that goes 'Pass me the rizla and the ganja, me I wan feel high ray.'
A song juxtaposing the legal and societal implications of marijuana indulgence, Prof Linkin also speaks on the vigilance required even while under the influence, singing, 'Look your front because baba dem they can come at any time cause if they catch you, straight to Kirikiri.'
The video of Jogodo had also largely displayed the Ajegunle-originated Galala dance, serving to further popularise it as the movement of the moment.
3. Ganja Man- 9ice ft Jah Bless, 2007
A weed lover, or stoner' anthem, 9ice's Ganja Man had been utterly and blatantly about marijuana usage, its influence, he and Jah Bless' love for it and the many questions on morality that surrounded it, even when the substance was less popular, and its users, heavily disparaged.
With 'Gimme the light, pass, me the ganja, quickly roll up the rizla, let the smoke pump, let the smoke pump ina the air' as the introduction, with a dragging sound and coughs laced underneath, the theme of 9ice's Ganja Man was as plain as day, with the singer boldly asking for the plant to be legalised while also addressing God, stating that Marijuana was a gift from him; 'Baba iwo lo da ewe ate'gbo fun lilo awa omo enia, shey lati maa fa'gbo baba, daun, daun, daun, daun.' (Father you made the leaves and the roots for man's use, not to smoke weed, answer?)
The featured Jah Bless who dedicated the song to Fela Kuti and referenced his shrine which is a popular hub for stoners to date while he also made a case for its users, stating that coke was crap and that weed even trumped being with a woman.
ALSO READ: Here Are the 10 Most Followed African Musicians on Instagram in 2021
4. Choko- Sean Tero, 2009
Sean Tero's Choko was a hit back in 2009, but due to marijuana's popularity which then was on the rise, not many were privy to the actual significance of the song which had been an ode to the plant and was titled after another of its many monikers. From the chorus on which Tero had brazenly said 'Call me the choko the choko, choko, I light up the choko' to the very first verse where he expanded on his love for it saying, 'Every morning, every night on my knees I pray. Chei! thank God for Mary jay,' it had been a classic case of hiding in plain sight as many sang along but few knew the actual meaning of the song.
In fact, Choko was such a hit, if played at a gathering of 90s babies, a party is sure to go down. Ironically, when interviewed on the core of the song, Tero had hinged the meaning of his record on a less maligned substance, referring to it as a sweet he enjoyed, signifying the less woke mindset that had been prevalent back in the 2000s when weed users had been heavily maligned.
5. Mary Jane- Vector, 2010
'I met this girl one time, Mary Jane, she was introduced to me by my best friend, she goes around and all of us no complain, and after we kiss her, we complain, we tell the truth as we laff over anything.' Vector raps on Mary Jane, his second single off his debut album, State of Surprise.
A Literature class level output on extended metaphors, a guileless mind, would not have caught on to Vector's well-guarded connotation as his lines weave in the similarity of the nickname for Marijuana with that of a girl's named thus to show his love for the former, saying, 'She's a clean girl in a white dress, her body feels good in her tight dress. She keeps me focused, my inspiration. I marry Juana she gives me inspirations!'
6. Smoke Some Weed- Burna Boy ft Onos, 2011
On this song, Burna Boy asks a simple question, however, it's one that only has a simple reply for stoners as he asks on soft reggae-hinged guitar strings, 'How would you like to smoke some weed? Me have some Marijuana in my house that I would like to smoke with you.' A question he posed to his love interest, on this record, Burna Boy outlines marijuana's touted benefits as an aphrodisiac and a plant that creates bond, highlighting the THC-based substance's commonly related link to love.
Four years after this, Burna Boy put out another stoner's anthem, this time titled after rolling papers used in smoking weed, Rizzla, and in this case, the song was simply built around the act of rolling with the papers, smoking up and then getting high. The two songs displayed the brazenness of the singer who didn't leave anything in terms of connotation to the imagination but put it all out in the open, an act he's since owned and established further given his megastardom.
7. Gimme Dat (Extended Version)- Ice Prince ft Burna Boy, Yung L & Olamide, 2013
To an uninformed listener, this record could as well have simply been titled 'Kush' or 'Gimmer Dat Kush' as the word was frequently said in that sentence, with kush, which is a synonym for marijuana, being largely sung about.
Burna Boy had taken the first verse and started off by saying, 'Gimme light and a spliff I don't care, no one can compare' and then Yung L had followed after in the next verse, stating, 'Give me the kush on the fire that gat me going higher, that green white green that gat me haywire.' Turning in a line on the often explored trope of love and marijuana, Yung L also sang saying, 'Let's get high, I love you, pose for me like the bad girls do, I heard you like high grade, well me too.' While for Olamide, he outlined the die-hard love users of the substance hold for it, amidst paying respects to popular musicians slash marijuana activists; 'Baddo, respect to Bob Marley, all the girls in Jamaica won wa mi, respect to Fela kuti, me nor play with my claro na my duty.'
Ice Prince's Gimme Dat was a hit and was also a subtle signifier of the acceptance that marijuana usage was beginning to get not just in the music industry but the public eye.
8. Burning Bush- Jesse Jagz, 2013
In 2013, Jesse Jagz put out his second album, Jagz Nation Vol.1, Thy Kingdom Come, the second track being Burning Bush, which comes after an intro that started up with a rustle, a spark and some coughs, it is however a differently spirited type of stoner's anthem done up on sombre piano keys and violin riffs dedicated to the memory of a certain Hadiza Aboki. In it, he raps about a lover whose morning ritual was to 'wake and bake,' an act that typifies smoking some weed in the morning. He also paints the lover as one who indulged in Marijuana to numb herself to the pains of life and held the belief that it also revealed a lot of life truths that exist beneath the surface of the ordinary; 'She said she like to burn bush, said that's the only way that I can learn the truth, so I listen to her when she slowly roll the kush.'
Soon enough, the wake and bake ritual is rapped about in the first person, passing across the fact that Jagz himself had inculcated the habit from his lover; 'Early when I wake up, some say a prayer but Jesse Jagger gonna bake up.'
Jagz Nation Vol.1 also had Sativa featuring Lindsey on the vocals on track 14, another sombre rap record, here he raps about a childhood of lack and a deeply nurturing mother which he romanticises into a healing and spiritually healing mother figure he calls 'Mama Sativa,' the latter biologically being one out of two major types of cannabis, stated to give an energizing effect that can help reduce anxiety or stress and increase creativity and focus. It goes; 'Mama Sativa, my fire and my fever, Mama Africa, spiritual freer and healer, Mama Sativa, my valley and my river.'
9. Marry Juana- Naira Marley & Max Twigz, 2014
Before Naira Marley became a big deal in Nigeria, he was already making waves in Britain as an Afroswing rapper and Marry Juana especially had been a standout track. Ironically, back home, he's now known as Igbolabi (We birthed weed), a play on Afolabi.
On the record, he'd sang of his deep love for Marijuana, taking advantage of it's name to spin a pun that is also the title, saying; 'I just wanna marry juana, please let me marry juana, cannabis in the rizla, so high I can't get higher.'
Popular for his racy lines and weed-happy ones as well, Naira Marley's Oja off his Lord of Lamba album released in 2019 had a surprisingly different appeal to the substance and this time it was for him to not ever completely lose himself to marijuana but continue to enjoy its influence, highlighting the thing line between usage and overindulgence into addiction, he sang; 'Baba ma ya mi ni were, oja ma je mi, don't dare my best friend, je ki n le gbese, je kin ro wo gbe.'
10. Bad Man Lighter (B.M.L)- Seun Kuti ft. Egypt 80, 2018
A purely Afrobeats affair off his Black Times, on Bad Man Lighter, Seun Kuti sings with backup and responses to his calls from his Egypt 80 band, about smoking weed everywhere with his bad man lighter and urges everyone with similar affinity, to do same, stating that even the most unexpected members of society indulge in the substance (Army man get e bad man lighter, APC man get e bad man lighter, PDP man get e bad man lighter/ Enough bad man lighter in the church, enough bad man lighter in the mosque.)
While on the opening verse that starts up after the jazz-doused Afrobeats instrumentals, he goes; Who's got the bad man lighter? (Smoke up!) Smoke up the place. Anywhere I dey, feel funky, anywhere my people dey feel funky. Anywhere I dey dem say no smoking, I know they joking.'
11. Mojo- Shawarma, 2018
On this uptempo jazz-infused record, new school rapper, Mojo likens rolled up marijuana, a blunt to a large wrap of shawarma, explicitly speaking of its effects. And so on the chorus he goes; 'Ese mi o bale mo, shawarma ni mo lo fa ti ese mi o bale mo/ Okan mi bale but ese o bale mo, Gala meji ni mo fa ti ese mi o bale mo.' (My legs aren't settled anymore, the shawarma I smoked is why. My mind is at peace but not my legs, the Gala I smoked is the reason why.)
12. Arizona- Blaq Jerzee and Wizkid
On the long list of Nigerian musicians that openly indulge in marijuana and thusly glamourise it, Wizkid sits pretty on the top of that list and on Arizona with Blaq Jerzee, he lays the weed-inspired intro with the words, 'Say the vibes Kalaku eh, make me high, parachute eh, make me smoke kalaku eh.'
Soon after, Blaq Jerzee adds, singing about a popular strain of cannabis and the freedom of usage at Fela's Shrine, otherwise known as Kalakuta; ​​'Kalakuta na the place, wey dem legalize Arizona, dey legalize Arizona'
13. Rasta- Yung L ft. Seun Kuti
'Rasta! Who tiff my lighter, my herbs and ganja? I smell am for outside, Kalakuta!/ Rasta say e tiff my indo, who I go call no fit call popo, on a low, boys dem baza pon de low.'
What do you do when an illegal substance is stolen from you? Well with these lines and more, Yung L had flipped this conundrum into a tune, touching on one of the many risks marijuana lovers face, amidst saxophone riffs from Seun Kuti, making the record itself a collab between two popular weed lovers.
14. Yard by Poco Lee ft Black, Bella Shmurda & Alpha P
"This is how we roll in this country, we smoke, we get high..." Black Sherif alludes on Yard. A cultural confluence of new age sensations from Nigeria and Blacko from Ghana, this song highlights another similarity the two countries share beyond the jollof wars and it's a love for weed.
Today being the 20th of April, 4:20, this certified stoners' anthem is sure to get a lot of rotation not only in Nigeria as well, but also in Ghana.
While some may be more popular than others, that's all on our list of popular Nigerian songs dedicated to weed. We also have no answer to the standing question of whether the people influence the culture or the culture has influenced the people, but we do know what the reports say and that is the fact that Nigeria is one of the countries with the highest number of weed smokers, and a long list of musicians dedicated to the lifestyle, despite its illegality and the nation's seemingly religious background.
So which one of the songs on the list took you by surprise with the breakdown and what songs do you think deserves to be on the list?
What is special about 420?
April 20, in addition to being a special date for marijuana smokers, is also now a day used to demand that weed should no longer be a taboo in society.
How did the term 420 came about?
in the 1970s when a group of teenagers from San Rafael High School in Marian County would ritualistically smoke marijuana at 4:20 each day. The number 420 became their code for marijuana. The five students called themselves the "Waldos," which referenced the wall they would sit on at their school.
What is 420 alternative name for?
Marihuana (and offshoots: maría, mariana, mari juana, marinola, maripepa, etc.), doña juana, ganja, grifa, yerba, hierba, yerbasanta, césped/pasto/zacate, orégano, 420, joint, etc.