From Wizkid's 'Ginger' to Davido's 'The Best' Here Are the Best Videos of the First Quarter of 2021
SHARE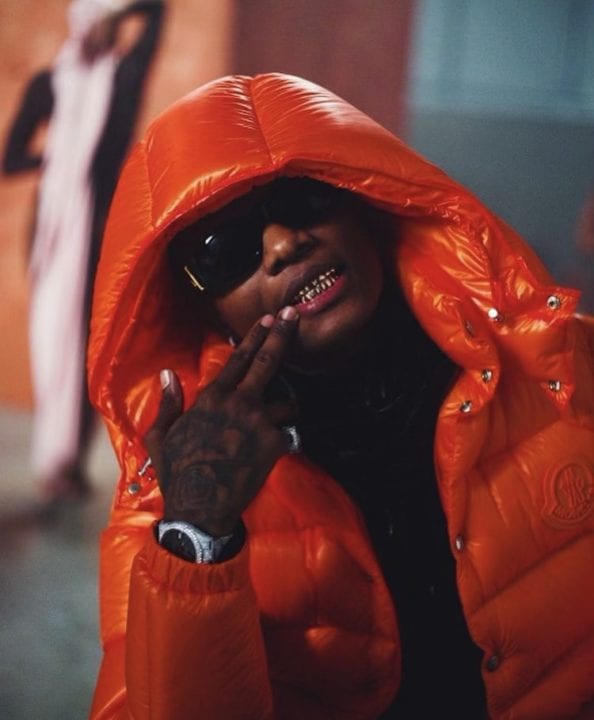 The year 2020 was an explosive one in the timeline of the rise of afrobeats-- a Nigerian-backed musical exchange, to the world. 2020 was the year of remarkable releases from  powerhouses in the music industry such as Grammy-award-winning Burna Boy, Grammy-award-winning Wizkid, Davido, Tiwa Savage and more, despite the universe-wracking pandemic. It was also the year with an astounding string of breakout acts. From Omah Lay, to Bella Shmurda, Bad Boy Timz and more. All of this activity has made 2021 the year to watch closely and where music videos are concerned, to stay glued to our screens as visuals for projects from the previous year as well as fresh ones are being released. Indeed, 2021 has been off to a great start and to appreciate and take a look at some of the good work that has already been put in for the first three months of this year, here are the best Nigerian music videos of the year 2021. 
1. Dimension- JAE5 ft Skepta, Rema
On Dimension, a song owned by producer, JAE5 with a video that currently sits at 2.3 million views on YouTube since its release on the 18th of March, Rema set a calm yet haunting tone to the song while Skepta flowed over the beats in his usual cut and dried British swagger. All these elements are blended to make a relaxing bop but the final blow is dealt in the tranquil yet artsy visuals which features still aquamarine waters, and evening shots of the beach, wide minimalistic spaces, a large bonfire, artsy looking models and colourful afro-themed outfits for Rema and Skepta.
The video was directed by Ebeneza Blanche and premiered on the 18th of March, 2021. 
ALSO READ: "Another Banger Soon" - Rema Promises Fans New Music
2. Champion- Fireboy DML
TG Omori has in the past year since he broke out, ensured that his watermark is one we continue to enjoy seeing on our favourite videos. And the visuals to Fireboy DML's Champion will go down as one of such. Shot in the northern part of Nigeria with abundant space, rolling hills and a sea of lush forestry, the storyline of the video was hatched in such a way that the power of Fireboy's words were channelled through the screen as he ran across the vast space. When eventually D Smoke came on to do his part, we saw a rapper who had been portrayed to be in his peak as the frames placed him high up above non-championlike things. 
The video aired a month ago currently has almost a million views. 
ALSO READ: Olamide, Phyno and Others Congratulate Fireboy DML On His New House
3. Mon Bebe- Patoranking ft. Flavour
If there's one thing other than music that Patoranking has shown us that he is master of, it would be fashion and style. An alement he is never caught slacking on and in his mvideos too. The visuals of Mon Bebe where Mama Africa, Yemi Alade herself plays the role of his lover, serve as the perfect example to prove Patoranking's authority on such matters. In this case, the visuals featured breathtaking depictions of the African culture and really brought the continental sound of the song to the fore.
Mon Bebe's video which was shot by Dammy Twitch, currently has 4.1million views and went live on the 29th of January. 
ALSO READ: Yemi Alade premieres the video for 'Temptation' featuring Patoranking
4. Running (To You)- Chike and Simi
Chike had an amazing breakout year in which he served what was one of the best projects of 2020 but the artiste continues to strike the rod, putting out a song complete with visuals on the 12th of February. A true soldier for the art of love, his Simi assisted record not only touched on true love, but the video itself showed an empowering yet harrowing short film about two lovers while perfectly juxtaposing the duet and back and forth he had with Simi. 
Running was shot by Director Pink and is currently 4 million strong where views are concerned. 
Meet Director Pink the 21-Year-Old Female Director Behind Chike's Videos ft Simi & Mayorkun
5. Forever Remix- Gyakie ft. Omah Lay
A seamless collaboration between two talented breakouts acts from Ghana and Nigeria respectively, the video sees Gyakie in action in  bid to save her abducted lover with noteworthy, chemistry-infused clips of the singer and Omah Lay singing together. 
The video which was released on the 26th of March has 3.9 views at the moment and was directed by Dammy Twitch. 
ALSO READ: Watch Wizkid, Gyakie & King Promise Having A Good Time In Ghana
6. Grammy Performance- Burna Boy
Indeed it's not a typical music video and Burna Boy has dropped visuals to two songs off his Twice as Tall album, but his Grammy performance was so well put together, from the styling, to the live band's arrangement and the transitions it has earned iself a spot on this list. What's more? The performance came after he'd clinched the award for best Global Music Album, making it's premiere an epoch moment for Nigerians and Africans as well.
The Grammy performance which went live on the 15th of March, was shot by Clarence Peters and sits on 1.5 million views. 
ALSO READ: Burna Boy Teases Fans With Snippet Of His Next Banger | WATCH
7. The Best- Davido ft Mayorkun
Davido has won the hearts of several music lovers with his lighthearted yet self-assured personality and for the video of the Mayorkun-featured song, The Best, it was this quality that was centred to create a Japanese/ karate-themed video with Davido as the sensei and Mayorkun as the star student. 
The visuals which have 6.2 million views was shot by Dammy Twitch and released on the 28th of January. 
ALSO READ: Davido and 5 Other Nigerian Musicians and Their Kids that Give us Baby Fever
8. Police N Teef Prettyboy D-O.
He has to be one of the most colourful and ballsiest artistes to grace our screens in recent times and he made sure to remind us of this on the visuals of his police and thief where he was the much-loved girlfriend snatcher, making an appearance at a Jerry-Springer like TV show. 
The visuals which are different, hilarious and aesthetically pleasing were shot by UAX Studios and released a month ago within which it has garnered 306 thousand views. 
ALSO READ: VIDEO: Prettyboy D-O - Dem Go Hear Wehh | A COLORS ENCORE
9. Highway- DJ Kaywise ft Phyno
2020 was also the year of the crossover of South African Amapiano genre. A sound which our musicians and producers made good use of as seen in songs like DJ Kaywise's Highway. The thrill of the song was also not left out in the visuals but rather explored with clips of cars drifting and moving at high speeds. Cameos like Pete Edochie and D'Banj also made the video more notable, earning it 1.8 million views since it premiered on the 20th of February.
ALSO READ: From Cuppy to DJ Kaywise, Here Are the 15 Most Influential DJs in Nigeria
10. For You- Teni ft. Davido
The video of to this song, a single off Teni's Wondaland album, is simply put a delightful film that visualises the heights Teni will reach for her lover as she promised on the song. In this case, it includes a prison break after being talked into it by Davido who was presumably her lover, in a thrilling back and forth and show of vocal strength. 
Also directed by Dammy Twitch, the video has 6.3 million views since it was unveiled on the 11th of February. 
ALSO READ: "My Father Died For The People" - Teni Talks About Childhood, Tiwa Savage, Feminism & Lots More | WATCH
11. Away- Ayra Starr
The video of Ayra Star's Away was our first music video introduction to the teenage rising star that serves as a message to love one's self while subtly but surely communicating the fact that Ayra Starr was now a force to be reckoned with on the music scene. 
The video was directed by Lupe Garou films and released on the 22nd of January with 2.9 million views on YouTube. 
ALSO READ: "I'd Like To Collaborate With Burna Boy" - Ayra Starr | Watch
12. Are You Sure- Lyta ft Zinoleesky, Emo Grae, Naira Marley
On this song, we're taken on a journey to the wild wild west where Lyta and the other artistes featured, asks his love interest in a saloon while garbed up in cowboy gear with the rest of his Marlian Music family, if she loves him for who he is and isn't merely intoxicated.
An undeniably different and refreshing take on visuals, the video came out a month ago and now has 500, 000 views on YouTube. 
ALSO READ: Lyta Talks About How Davido Got On Monalisa Remix & Paid For The Video
13. Ginger- Wizkid ft Burna Boy
Wizkid's Made in Lagos has several notable collaborations and the one with Burna Boy on Ginger, which is now a link up of Grammy-award-winners is the very first on the classic album. On the Meji Alabi-directed visuals, a minimalistic statement of Lagos life and opulence is made which also seamlessly depicted the coming together of the musical powerhouses. 
The video premiered on the 8th of January and has since amassed 14.2 million views.  
ALSO READ: Wizkid's 'Come Closer' Featuring Drake Certified Platinum In The UK And Gold In Australia
We would agree that the first quarter has definitely witnessed a good run where the Nigerian music scene is concerned and that these 13 videos serve to capture that fact. However, there are still other great visuals and so we'll like to hear from you in the comments section, what do you think about our list of the best Nigerian music videos in the first quarter of 2021 and which is your personal best?