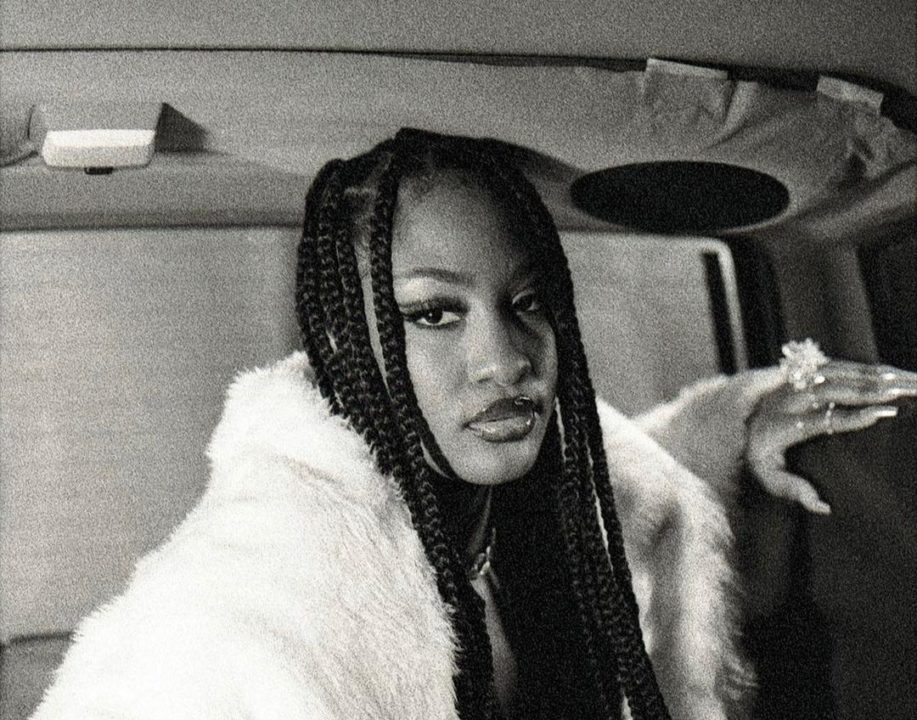 Over the past twenty years, Nigerian music has had a hefty list of turning points that have served to renovate the sound and re-establish its impact on the homebound scene as well as the global. Like a chain-like great wall, a lot of things have come together to hoist songs, producers and artistes that have been the faces and backs behind these epoch-marking moments. Older African millenials, especially Nigerians will remember a time when Tuface Idibia, now known as 2Baba had shaken the world with his African Queen single, with its visuals being the first video to be played on the launch of MTV Base in Africa back in the early 2000s. Then in the noughties, D'Banj had safely landed his Afrobeats meets electro Oliver Twist safely in abroad shores. There was also the watershed moment of Wizkid's multiple global record-breaking One Dance feature and co-composing role and Davido's Fall and If platinum run at the RIAA remains unforgettable. For many Nigerians, Burna Boy's Grammy win was a clarion call on persistence. And just as the world continues to soak in summer with Wizkid's Essence being the soundtrack of the moment, global records have once again been broken with the ice tea-toned featured act, Tems, blazing through charts in Nigeria, Africa, and on America's hallowed Billboard Top 30 among others. 
A prominent voice and impressive record producer among the Nigerian new wave of alternative music, most mainstream music partakers remain new to the history of the self-titled Rebel Gang leader Tems born Temilade Openiyi who had from her very first single made a remarkable entry and so we recap five moments in her career that has snowballed into her currently being the most streamed African act on Spotify:
1.
Defining Moments of Tems' Music Career:
Her breakout entries-- Mr Rebel and Falling
Most alternative acts who have been met with levels of acclaim on the mainstream scene tend to break out gradually and on different levels, on a mainly alternative scale as well as on a more pop scale. But for Tems, her breakout was not only twofold but on two alternative records that eventually come together like seasoning in soup. The first was as a feature on Mavin Records signee and self-dubbed Rap Messiah, LadiPoe's single, Falling. It had been a standout track of his debut album, Talk About Poe released in October of 2018 and Tems had rendered the highlighting chorus with her electrifyingly chilling vocals. 
ALSO READ: The New King of Boys! Tems Surpasses Wizkid To Become Spotify's Most Streamed African Artiste
Interestingly, before music lovers who listened to the album had been taken by Tems' otherworldly vocals and gotten consumed with questions on who the singer was, the singer had also piqued the interest of lovers of the alternative music scene with her minimalist haunting entry-- a brief rendition of her Mr Rebel, for the 2018 summer event, Lemon Curd by Lucid Lemons. A lot of people then who had taken interest in her vocals had stumbled on her first single, Mr Rebel which had in turn become a underground hit on music streaming platform, SoundCloud. It had also paved a path that saw her become the alternative music sweetheart on music platforms and shows. 
2. Cementing her entry with more singles-- Try Me and her features 
Following the success of Mr Rebel, Tems had released other singles that further stamped her vocal prowess and uniqueness. First there was Looku Looku, These Days and then came Try Me. 
But in between all these singles which were either solely produced or co-produced by her, Tems had also been captivating members of Nigerian alternative hip-hop fanbases with features with Show Dem Camp, Black Magic, and a climax where she featured alongside Davido on Know Your Worth by American singer, Khalid and English producing duo, Disclosure. Know Your Worth may not have hit it big in Nigeria but Khalid and Disclosure fans all over had fallen in love with the single, pushing it to approximately 20 million streams on Spotify alone. 
ALSO READ: Fan Affairs with SDC: "SDC Fans Are Not Crazy, They're Not Mad"
Halfway through 2019, Tems had also put out a feisty video for her soulful anthem, Try Me and that had given her even more visibility and cemented her claim as the leader of the Rebel Gang.
3.
Defining Moments of Tems' Music Career:
Releasing her debut EP and getting arrested in Uganda
On the 25th of September, 2020, Tems released her debut project, For Broken Ears. A seven-track affair with most of the songs written and produced by Tems herself, her tantalisingly cool vocals had sated her fans and also launched her sound to a larger audience with the success of the promotional single, Damages spearheading this. 
Riding on the wave of the success of her EP and Damages the single, Tems had then accepted an invitation to perform in Uganda in December. Unfortunately, things had taken a wild turn that saw Tems alongside her manager, Muyiwa Awoniyi, singer Omah Lay and the show hosts, arrested for reportedly flouting the country's Covid-19 rules. Arrested on the 13th of December, they hadn't been released till the 17th after which Tems had promptly put out a statement apologising for any possible health risks she may have caused by performing while also stating that she'd been reassured by the Ugandan show hosts of the show's compliance to Uganda's Covid rules.
The Ugandan arrest incident had brought Tems' name to the front row of online conversations in Nigeria and had further propagated her music to more ears. 
4. Essence by Wizkid ft. Tems and the remix
A month after the release of Tems' debut project, For Broken Ears, it had been followed up with a feature on Wizkid's fourth studio album. 
A stellar body of work from one of Nigeria's most loved acts and a global megastar, the album had instantly begun to soar on charts all around the world. 
In an unprecedented turn of events, Made in Lagos' global success simmered into sousing up one song on the album, Essence featuring Tems, with several American personalities from Kylie Jenner to Snoop Dogg and more, posting up videos of themselves vibing to it. It had then catapulted into being the song of the summer, entering into the Billboard Hot 100 and making it unto their list of top 50 songs of 2021. 
ALSO READ: The Essence of Wizkid's Sound: 5 Ways He's Pushed Afrobeats Forward
The magic of the Tems-featured Wizkid smash hit continued on its remarkable run, attracting a remix with Justin Beiber to cement its spot as a truly global hit. 
5. Defining Moments of Tems' Music Career: Fountains by Drake ft. Tems
While the world continued to spin to the melodies of Wizkid, Tems and Justin Beiber on the Essence remix and the original, American rapper and megastar, Drake, rolled out his Certified Lover Boy album in style, dropping a little bomb on Nigerians and the global music community with an announcement splayed on a billboard in Lagos that Tems was featured on his album. 
The next day, the world got the promised album with an offering of Tems' unique vocals on the Caribbean slash Afropop love ballad, Fountains. 
On the 5th of September 2021, these elements, micro and macro alongside these defining moments and the especial presence of grace on Tems' career encapsulated in her amassing the highest number of monthly listeners from an African musician on Spotify. 
Thanking her fans in a spirited tweet, Tems has personally stepped forward to further cook up a storm with an enthusiastic mention of a new unnamed EP due the very next week. Overused and often underproved, Tems has with her shattering vocals and remarkable music career proved that indeed, the sky is the limit, and we, her keen observers and cheerleaders.