The Essence of Wizkid's Sound: 5 Ways He's Pushed Afrobeats Forward
To celebrate Wizkid becoming a year older, we examine through this list, the essence of his sound by spotlighting his influence on Afrobeats.
The 'afrobeats to the world' movement is one that has progressed from being a trek, to a trot and now presently, a swift race, with baton tightly clenched by several star players whose sounds have sliced through the airwaves to reach international heights and by so doing, level the once seemingly unsurmountable playing field. One of such acts is Wizkid. Born Ayodeji Balogun on the 16th of July, 1990, his birth had not only been of significance to his family who had in typical African fashion, been earnestly looking out for a boy child, after 12 daughters. His birth would also bear great import to the urban culture of his hometown, Ojuelegba and in 21 years, spill over to the Nigerian federation before eventually capturing the global gaze and ears, pining for more of his Afrobeats-borne manifestations of music. Popularly known as Starboy among other authority-denoting names, yesterday the 16th of July 2021, marked a day and three decades since Wizkid was born and roughly a decade since his musical talent opened up a pathway for him in the Nigerian music industry and in turn, lent to Afrobeats quest for global denomination. To celebrate Wizkid becoming a year older, we examine through this list the essence of his sound by spotlighting his influence on Afrobeats. Here are 5 ways Wizkid has helped push African music forward: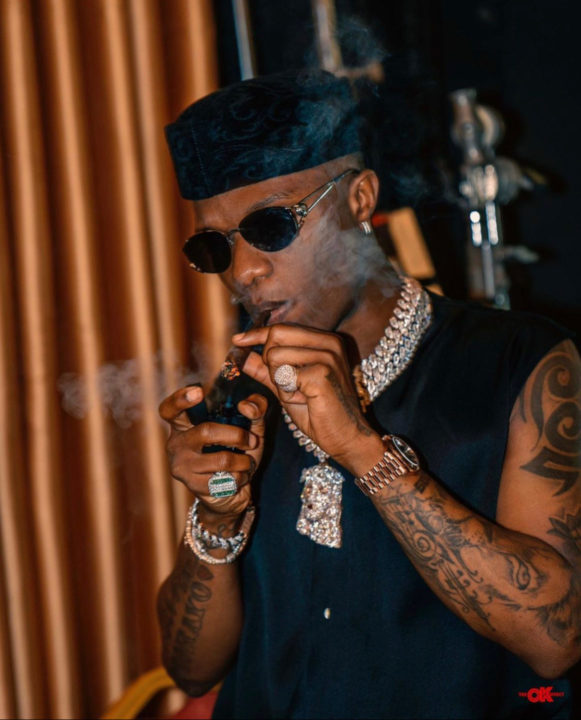 1. Wizkid breaking out as a leading voice in the new age of afrobeats
For many, the origin and classification of African pop as 'Afrobeats,' is an issue of contention but it had, either way, come to be accepted as the term for Nigerian pop music characterised by heavy use of percussion beats, vocables, or sweet-sounding rhythmic chants with lyrics done up in a blend of indigenous and English language. An offshoot of the compelling and jivey sounds of the late Fela Anikulapo-Kuti, it had evolved further into a form that was a fast-paced mix of more modern and global sounds with homegrown ones and was in the year 2000s, spearheaded by the likes of D'banj, 2Baba (formerly known as Tuface), Wande Coal, P-Square and more. 
Later in the early 2010s, Wizkid had been one of the few acts who had further revitalised these elements first with his breakout hit single, Holla At Your Boy. It was a song to which Nigerian kids weaned on Western tv could do the backward gallop jerk dance and was enjoyed in other corners of the country for its inflections of the Yoruba-bred Fuji music as well as its catchy lyrics and compelling melodies and instrumentals. 
The young fresh-faced singer, backed by his deal with Empire Mates Entertainment, had then cemented his foothold on the airwaves with a phenomenal run of hit singles in promotion of his debut album, Superstar. Now generally regarded as a classic album, Wizkid's Superstar had given the Nigerian populace hits like Pakurumo, Love My Baby, No Lele, Don't Dull, and several others. 
Wizkid's enactment of the 'hit the ground' running formula is one reverenced and emulated till date by up-and-coming acts looking to make a name for themselves in an industry with no actual blueprints and guidelines. 
2. The Ojuelegba impact
In late 2014, Wizkid released his second studio album under EME. It signified the end of his contract with them and while word has it that things were rocky between him and his label, he had honoured his contract by releasing Ayo. It was a 19-track album that gave tribute to his humble beginning and Nigerian roots which bore no signs of internal conflict, It was brilliant filled with bubbly songs that were irresistible to move to. Once again, Wizkid made a killing as the airwaves and streets were stuck on several songs off the album from Jaiye Jaiye, Show You the Money, In My Bed to many others. There were these hits that had left everyone entertained and in awe of Wizkid's talent, and then there was Ojuelegba, a coming-of-age song where Wizkid told of his origin story. It had traversed the Nigerian borders and floated into the British airwaves and found a cradle in the ears of Nigerian-British rapper, Skepta who then played it for Drake who requested for a collab. Thus, Wizkid got a remix on his sleeper hit track with the biggest rapper in the world by virtue of his talents. 
The Ojuelegba remix which featured Skepta and Drake was the first time in a long time that an international act of such repute would in such an arbitrary manner, make an appearance on a Nigerian record. Drake had not only jumped on the remix, but had also premiered it on his OVO sound radio show which aired on Apple music, opening up his fans and listener base to Wizkid's sound and by so doing, further established Wizkid's reach as a cultural ambassador. 
ALSO READ: #WizkidAt31: Top 10 Wizkid Performances on Rap Songs
3. Wizkid's global Conquest with One Dance
The beautifully sung grass-to-grace story of Wizkid's Ojuelegba didn't end at the heavyweight remix but had opened up a channel of collaboration between Wizkid and Drake. And on the 5th of April, the Wizkid and Kyla featured One Dance record by Drake was released. 
From that moment on, One Dance began its ascent on charts, snowballing into a monster hit that amassed several records till it became one of the best-selling digital singles of all time. One Dance also unlocked a new level on the Guinness Book of Record to become the most-streamed song on Spotify, globally.  
Like the gift that keeps on giving, after One Dance came Come Closer by Wizkid with Drake as the featured artiste, returning the favour of the earlier song. For Wizkid, the third Drake collab made him the first African artist to be certified Gold in the United States as a lead artiste and as a featured artiste on One Dance when the records successfully sold 500,000 units. Come Closer also went Gold in the UK with 400,000 units and Platinum in Canada with 80,000 units. And Wizkid won the American songwriter's award for his contribution to One Dance which he also co-produced. 
The global success of these records served as an eye-opener to the world-binding and universal potential of afrobeats, creating more elbow room for African acts in the global space. 
ALSO READ: #WizkidAt31: A Look at the Best Wizkid Verses on Featured Songs
4. The 7-figure one-of-a-kind RCA deal
On the 1st of March, 2017, Wizkid put pen to paper on a deal that has been corroborated by the Grammy Recording Academy to be the biggest ever to be signed by an African artist with the Sony Music subsidiary, RCA records. The record label had admitted that they were thrilled with the agreement, adding that they were confident he was going to be a major gamechanger to bring African music to the world. 
With the signing, Wizkid became the fourth Nigerian artiste to be signed to the Sony Music family and in July that same year, he released his third studio album, Sounds From the Other Side. It had seen Wizkid give room to an experimental side, fusing more globalised sounds like RnB and dancehall into his sound. It had been a novel sound for fans but songs like Daddy Yo, Picture Perfect, and the promotional single, Come Closer represented as the hit songs off the album. 
The deal is believed by some music industry observers to also spurred more active interest on the parts of international music companies and encouraged them to buy into the Nigerian market. 
5. Wizkid the afrobeats Influence
When Wizkid had emerged into the music scene in 20011 like the iceberg that crashed the Titanic, it had been phenomenal for two reasons; his sheer talent that made him Midas on any record, and his youth. He had been a 21-year-old act and then had been the youngest to ever do it in the Nigerian music industry. He had promptly lent his touch to features, recording with label mate Skales and co-founder, Banky W, and producers such as Samklef and the genre-defying Sarz, indigenous rap magnate, Olamide, queen of afrobeats, Tiwa Savage before hitting the South African scene and then the UK and United States. And had in the process, traded fanbases with them. 
An early indicator of his influence was his 2011 album launch show at Eko Hotel. Indeed, as a fresh act, he had been backed by an influential record label but the lineup featured A-list acts like MI, Jesse Jagz, Ice Prince, Wande Coal, Eldee and more, and the fact that he had mesmerized the audience at the sold-out show was the stuff of legend.  Then a show of that magnitude by a musical act was not the norm, so its success had birthed several iterations by other acts in the following days, creating an avenue for artistes to establish and expand their reach and influence in the country. 
ALSO READ: #MadeInLagos Album: A Premium Blend of The Wine Wizkid Offered With SFTOS
Those had been the formative years of the superstar from Ojuelegba, who had carried the town alongside Surulere, Shitta on his back to the world and the people, had done likewise by informing the beginning of what is one of the strongest fanbases out of Africa, Wizkid FC. Often said that Nigerians do not understand fully the core of loyalty but Wizkid's fierce supporters have over the years disproved the saying as they've been instrumental in pushing his music and widening his artistry. 
All of these factors combined with Wizkid's sheer star power had in the 2010s rapidly established him as one of the biggest stars on the continent and he had with his presence, inspired a whole new crop of aspiring entertainers who now make up the intriguing new age of African music. 
Wizkid's star power took on an even brighter shine the past year following the release of his fourth studio album, Made in Lagos which is globally perceived as a classic body of work. Done up with inimitable ease and fluidity, Wizkid asserted his stardom on solo songs and hit songs like H.E.R-featured Smile, Blessed with Damian Marley, the Burna Boy-assisted Ginger, and what is currently the highest-charting African song in the world, Essence with Tems.   
With Made in Lagos and the summer megahit, Essence, we see Wizkid's co-sign take on a form of its own, as the world continues to sway to its tune and fall in love with the unique vocal texture of Tems who delivered the chorus of the record. 
Prior to Made in Lagos where he featured stellar new-age acts like Tay Iwar, Tems and Terri, Wizkid had shown himself to be passionate about helping new acts and has with his Starboy imprint, been a key figure in the success story of artistes like L.A.X, Terri, Ceeza Milli and DJ Tunez. He continues to do so with non-signees like Bella Shmurda and Blaqbonez who have admitted to being inspired by him and now have unreleased and much-anticipated works with him. 
In astrology, sizes of stars are calculated by using the radius of their outermost sheen, but due to the fact that findings may not be accurate, a margin of error is also applied, leaving room for unknown or innacurate dimensions. This is the case of Wizkid's influence which has breached being quantifiable in areas such as music, African pop culture, and fashion but is nonetheless, a formidable definer on afrobeats that continues to lend itself to the movement. 
It's a day after Wizkid's birthday but remains a good day as any to celebrate the Starboy whose sound has lent its essence to bridging the gap between the world and the African sound. 
Get updates from Notjustok as they drop via Twitter and Facebook
Related