#WizkidAt31: A Look at the Best Wizkid Verses on Featured Songs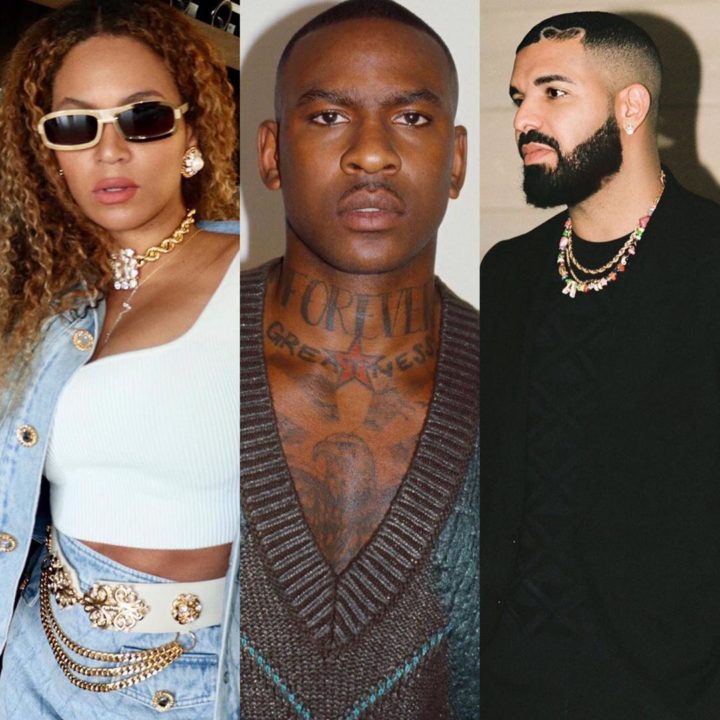 Nigerian superstar and Grammy Award winner, Wizkid turns 31 today and the singer has always been known to be at his best when featured on songs by fellow musicians.
When we say Wizkid kills it best as a featured artist, it is not a fluke and we have the songs to prove it. From Beyonce to Drake, Skepta, Reminisce, Samklef, M.I. Abaga, Maleek Berry, the list is endless. Wizkid has always flexed his muscles and can be quite a bully to other artists on their own songs.
This list of Wizkid's best-featured songs is by no means extensive neither arranged in terms of hierarchy. It's just a list of times when Big Wiz has snapped on songs by other artists.
'Brown Skin Girl' is off Beyonce's 2019 album 'Lion King', which was released along with the remake of the classic movie with the same title. The song was an instant hit on arrival and the video won Wizkid his first Grammy Awards this year. Well worth the addition on our list for the best Wizkid featured songs.
Flashback Friday: 11 African Songs Wizkid Massacred As A Featured Artist
Drake - One Dance
Off Canadian rapper, Drake's fourth studio album 'Views', Wizkid shines hardest on 'One Dance' even though he had the shortest verse on the song. 'One Dance' has gone ahead since 2016 to be certified platinum multiple times in eleven countries, including a 10x certification in Australia. Just this year, Wizkid's verse was resurrected via a TikTok challenge titled #OneDanceChallenge where dances tried a routine to his part of the song.
ALSO READ: #WizkidAt31: Top 10 Wizkid Performances on Rap Songs
The streets will not forget easily when UK grime artist, Skepta, and Wizkid had everyone in a chokehold with 'Energy'. Released in 2018, the song is certified Gold in the UK and spent 15 weeks on the UK Singles Chart. Wizkid sang, "Bad energy stay far away, make you stay far away" and you already felt yourself getting pumped.
Samklef - Molowo Noni
Taking you on a flashback on this list of Wizkid's best verses as a featured artist, who can forget this gem on 'Molowo Noni' by Samklef. From the intro, you already knew you were getting madness from how Big Wiz, Samklef, Ice Prince, and D'Prince all introduced themselves. Then Wizkid gets into his verse and says, "And now I got small money noni, I thank God for me noni" and it's all over
M.I Abaga - Fast Money Fast Cars
Who can forget Wizkid's real introduction to the scene? The real OG Wizkid fans got their first taste of the singer on rapper, M.I. Abaga's 'Fast Money Fast Cars' off his debut album, Talk About It. There's something about Wizkid's voice when he sang "If you don't talk money, omo don't show up, If you don't drive cars, omo don't show up" that will always grab your attention. It's no wonder that Banky W grabbed the first opportunity he could to sign up the superstar to EME Records for his first deal.
Reminisce - Eleniyan
When Reminisce called up Wizkid to feature on Eleniyan off his Alaga Ibile album, he probably knew NotjustOK would one day make a list of the singer's best-featured songs. Big Wiz tore through this song like butter on fresh agege bread. Reminisce lays off the baton for Wizkid when he said "Ti n ba lano gan Wizzy ma fi auto tune back". The 'Oh na na na na na" Wiz says after that is forever goated.
Maleek Berry - The Matter
"20 man shall fall that day if you cross my lane". That's all you need to know. Forever iconic.
DJ Maphorisa - Soweto Baby
We will not forget Wizkid's 2016 run in a long while, when he had the continental smash hit, Soweto Baby with South Africa's very own DJ Maphorisa and DJ Buckz. There was hardly anyone that heard Wizkid go "I say wait, you must become my lady" and didn't at least move in their seats. This was a truly addictive jam and it was mostly down to Big Wiz.
ALSO READ: The Essence of Wizkid's Sound: 5 Ways He's Pushed Afrobeats Forward
Emtee, AKA - Roll Up (ReUp)
Another South African collaboration from Wizkid's 2016 run makes our list of his best songs as a featured artist. When they tell you Wizkid can't do trap, just play the remix of Emtee's Roll Up featuring Big Wiz and AKA. Hearing Wizkid sing, "My love for money got me working on a Saturday, my love for money got grindin' on a Sunday" should do it.
Of course, we cannot end this piece without the honorable mention of a man called Solo who said Wizkid will not "blow". What a lad. Wizkid shaded him heavily on the song Lagos to Kampala with Runtown, one very addictive and wavey tune, even when you listen to it now. Wizkid sang the iconic lines, "Even solo tell me say i no go blow", thereby making poor Solo public enemy number 1 for Wizkid FC. Sorry to that man.
---
Unfortunately for us, we cannot fit all of Wizkid's awesomeness on featured songs into this one post. Fortunately for you, you can tell us all about the songs you think should have made this list in the comment section on all our pages.
Get updates as they drop via Twitter and Facebook
Related