Flashback Friday: 11 African Songs Wizkid Massacred As A Featured Artist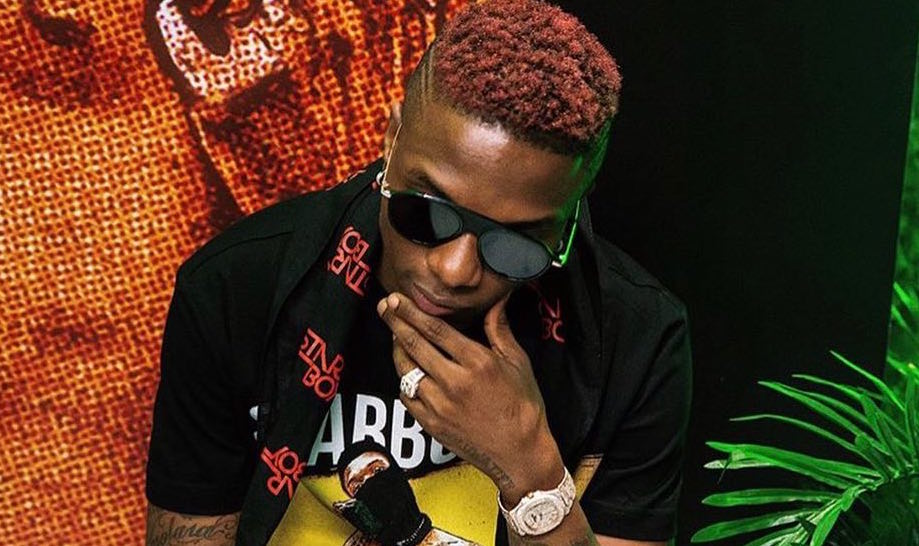 200 years from now, in history classes, when making mention of legendary musicians that the world has seen, one name is sure to come up: Wizkid. Wizkid is a national treasure. As a matter of fact, it can be argued that Wizkid is one of Nigeria's biggest export.
Wizkid is one of the biggest Afrobeats acts, hoisting the genre and taking it across borders, with huge strides into the global scene. The Come Closer hitmaker started humbly from Ojuelegba, before getting signed to EME where he released critically-acclaimed songs including Holla At Your Boy, Pakurumo, No Lele, Oluwa Lo Ni, and many more. His album Superstar has thus far been one of the best projects to come out of Nigeria.
The Starboy, who has been lined up for several international festivals this year, is known for being a monster both on his songs and on features. History is littered with carcasses of features that Wizkid has killed. Many Nigerian artists owe the success of their songs to Wizkid.
We have decided to curate the best Wizkid features of all time up until 2016. They include;
Omo To Shan - Olamide feat. Wizkid
After his hit single, Eni Duro, Olamide featured Wizkid on one of his breakout songs Omo To Shan. This song was a major hit back then and it's definitely one of Wizkid's best features.
Slow Down - R2Bees feat. Wizkid
Ghanaian legendary duo R2Bees collaborated with Wizkid and produced a massively acclaimed jam titled Slow Down. Wizkid was on beast mode on this track.
The Matter - Maleek Berry feat. Wizkid
Maleek Berry, penetrating the Nigerian market as a producer, featured Wizkid on this banging song The Matter. The song was a massive hit and Wizkid did a number on it.
Olofofo - Ice Prince feat. Wizkid
As a rising rapper, Ice Prince sought Wizkid's vocals on this song and it turned out to be an impressive collaboration. The song revealed the strong chemistry between Ice Prince and Wizkid.
Feeling The Beat - DJ Jimmy Jatt feat. Wizkid
DJ Jimmy Jatt met up with Wizkid and the superstar spat fire on the Del-B produced instrumental. Once again, Wizkid proved that he's one of the best Nigerian artists to be called upon for hit songs.
Molowo Noni - Samklef feat. Wizkid, D'Prince And Ice Prince
This was one of the best collaborations of its time. Samklef together with Wizkid, Ice Prince, and D'Prince did a madness on this song. Wizkid was outstanding on this widely acclaimed single.
Tonight - R2Bees feat. Wizkid
The Ghanaian duo reached out to Wizkid once again and this time, another awe-inspiring jam was released. Wizkid, who had become more mature, tore his way into the beat and the ripped it to shreds.
Familiarity - Jayru feat. Wizkid
New kid on the block, Jayru broke into the music industry with the help of the Starboy. Wizkid did justice to this song.
Beat of Life - Sarz feat. Wizkid
Jumping a magical instrumental that was concocted by veteran producer Sarz, Wizkid did an astonishing job on this hit single.
Soweto Baby - Dj Maphorisa feat. Wizkid And Dj Buckz
Legendary South African producer Dj Maphorisa featured Wizkid and Dj Buckz on this song and he surely didn't regret it. Wizkid was phenomenal on this song.
Sisi - Praiz feat. Wizkid
Exceptional vocalist Praiz cooked up this hot jam with Wizkid and Daddy Zion came through as usual with his untouchable vibes.
There are unquestionably other songs that Wizkid showed his monstrous abilities that you might not find in this list. Let us take a second to say a word of appreciation for the Afrobeats star.