#WizkidAt31: Top 10 Wizkid Performances on Rap Songs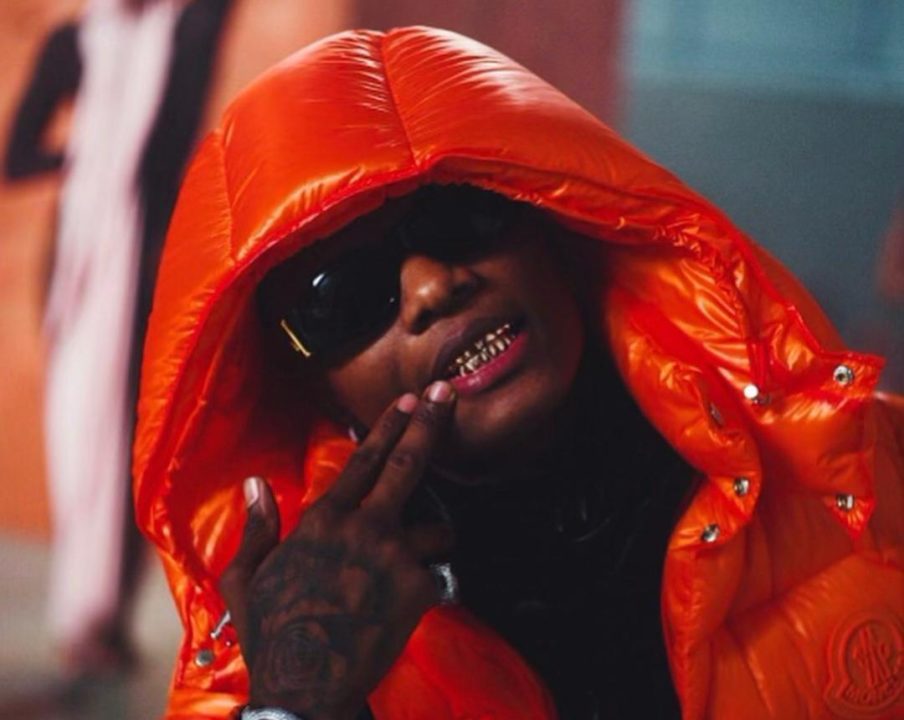 Afrobeats prolific superstar singer Ayo Ibrahim Balogun, popularly known as Wizkid, clocks 31 today and we at Notjustok are taking a look at his best performances
on

Rap/hip-hop songs as a featured act.

Afrobeats prolific superstar singer Ayo Ibrahim Balogun, popularly known as Wizkid, clocks 31 today and we at Notjustok are taking a look at his best performances on hip-hop songs as a featured act.

Wizkid is no doubt a hip-hop fan as he has repeatedly stated that he kicked off his musical career as a rapper before switching to signing. The music maestro even made an appearance on legendary disc jockey, Jimmy Jatt's foremost rap show, 'Jimmy's Jump Off', where he dropped some bars.

READ ALSO- 'Your Distinction Is On Levels' - Read Terri's Birthday Message To Wizkid

Wizkid, a poster boy for the fast-moving Afrobeats genre, is known across the globe and is no doubt one of Africa's biggest music exports. The Grammy award-winner has spent 10 solid years in the music industry, hitting milestones over milestones, walking towards sealing his name in Legendary status in the music scene.

Big Wiz clocked 31 years today and it is just right that we take a look at some of his performances over the years. Against this backdrop, this article looks at the top 10 Wizkid performances in hip-hop songs, specifically as a featured artiste. Note that 'hip-hop' in this sense can be afro-infused (Africa to the world, you know).
Here are the top 10 Wizkid performances on Rap songs.
10. CDQ ft Wizkid - Nowo E Soke 
One of the afro-infused rap songs on the list, Wizkid gave life to the already groovy Masterkraft-produced beat. A sure banger when it comes to the clubs, Wizkid did a terrific performance on CDQ's 'Nowo e soke', no doubt.
---
 9. Phenom ft Wizkid - Murda Dem (Remix)
Jumping on a hip-hop song with one of the dopest Nigerian rappers at the time, Phenom, resulted in a monster tune titled Murda Dem. The Legendary Beatz-produced song to me is quite underrated. Big Wiz came through heavy on this tune, and that's on "Mary had a lamb!"
---
8. Young Jeezy ft Wizkid & Trey Song - Good Life
READ ALSO: #WizkidAt31: A Look at the Best Wizkid Verses on Featured Songs
Released in 2017, a time when the Wizkid movement was gradually penetrating into the American market, Wizkid deservedly featured on a song owned by American veteran rapper Jeezy, and he came through with a soothing hook, so smooth that you would have thought he was an American artist. The song Good Life also had prolific American singing star Trey Song on it, but Wizkid wasn't drowned out. He stood his ground excellently.
---
 7.  Reminisce ft. Wizkid - Eleniyan
The lovely thing about the Wizkid brand is its ability to easily blend into the 'tush' and 'local' setting, a perfect musical chameleon that can be relied on for any type of song. Wiz again came through on the jam with one of Nigeria's foremost rappers, Reminisce. To show how sure Reminisce was that Wizkid was going to come through on the song, the rapper in his opening lyrics stated that there was no way he would get it wrong on the song, basically because he featured Wizkid.
---
 6. Olamide ft Wizkid, ID Cabasa - Totori
Olamide and Wizkid have proven over time that they have musical chemistry. Hence, when they announced their collaboration, especially with the fact that it was being produced by veteran producer ID Cabasa, a lot of people knew a banger was coming. A mid-tempo afro-fused rap song, Wizzy, for the umpteenth time came through with his hook-a friend indeed for rappers if you need a 'hit' track. Because looking at it, how would you say a cheesy line like "Onion booty makes a man ke (cry)" and not expect to get goated? How?!
---
5.  Tinie Tempah ft. Wizkid - Mamacita
READ ALSO: The Essence of Wizkid's Sound: 5 Ways He's Pushed Afrobeats Forward
Featured by British rapper Tinie Tempah (who is of Nigerian descent) on Mamacita it further proved that "Wizkid lon help awon rappers yi (Wizkid helps all these rappers). Star boy excellently delivered on the Caribbean-infused rap jam, and further sealed his presence on the jam with a dope verse.
---
 4. Jesse Jagz ft. Wizkid - Bad Girl
While this is open to debate, we all know one of the best rappers in Nigerian history, Emperor Jaga, popularly known as Jesse Jagz, is always very careful about his features. Hence, having Wizkid on a song only proves that it is a stated fact that he can murk any genre you put him on. The mid-tempo afro-ragga rap song 'Bad Girl' saw Wizkid give one of his best hooks as an artist and it was delivered perfectly.
---
3. Emtee ft Wizkid & AKA - Roll Up
A proper hip-hop tune from the trap family. The South African rapper Emtee featured Wizkid and fellow SA rapper AKA on this song titled Roll Up and Wizkid, again, didn't disappoint. Big Wiz rendered his verse on the trap song in an unbelievable way. He owned it and no doubt exposed the song to the Nigerian audience. One of my best Wizkid features, hands down!
---
2. Skepta ft. Wizkid- Energy
Teaming up with Nigerian-British Rapper, Skepta, Big Wiz delivered a sensational hook to Big Chief Skep's 'Energy', apparently, their energy must have attracted each other. Interestingly, the rap tune was produced by Nigerian sought-after producer Sarz, who also played a role in making the song a mega-hit. Blown both in the UK and Nigeria,  this is arguably one of the Wizkid-influenced rap songs that Nigerians actually know the rap lyrics, not to mention the brilliant hook from him.
---
 1. M.I Ft Wizkid - Fast Cars
Released far back in 2008, the young Wizkid announced himself with his performance on this song. Off M.I Abaga's breakthrough album Talk About It, the teenage Wizkid showed his talent on the tune, making sure there was no doubt in the hearts of anyone who cared to listen. The song undoubtedly gave Wizkid the required attention he needed in the industry. A Damn Classic!
---
Notable features that couldn't make the list include Krept & Konan ft. WizKid - G Love, Illbliss ft. Wizkid -Many Men and a host of others. A rare gem in the music industry, Wizkid indeed deserves all the roses given to him. Only one Wiz, only one Machala!
Get updates from Notjustok as they drop via Twitter and Facebook