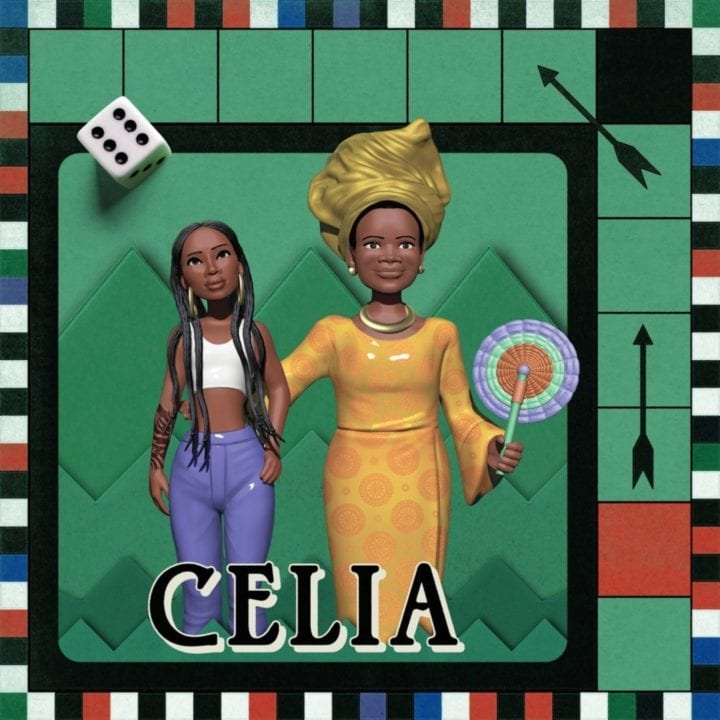 Making her debut in 2012, Tiwa Savage fought with skill and resolve, and is now one of Africa's leading music stars.
With her debut Once Upon A Time (2013), she appropriated the rhythms of R&B and Afro Pop, creating timeless records like "Kele Kele Love" and "Love Me x3," whose video stirred controversy, raunchy by Nigerian standards and banned by the Nigerian Broadcasting Corporation (NBC).
Looking back, it seems like a very long time ago. This is because Tiwa Savage has delivered numerous hits to her burgeoning audience, making her unmistakable voice most prominent in dance floors and concerts, sung from the inner cities of Lagos to the streets of Paris and the world beyond. Some weeks ago, she shared Celia –her fourth project and her American debut. (In May 2019 she left Mavin Records to sign with Universal Music Group.)
Celia, of course, is an astute effort, as Ms. Savage's previous albums had been. But what immediately stands out from its thirteen songs? We've put together five such takeaways.
"Koroba" and "Ole": Subtle jabs at sociopolitical commentary
Since time immemorial, artists have employed their platforms in speaking for one's existence within the larger frame of society and government. In 2019, Nigerian artist Naira Marley ascended to pop dominance on the rollercoaster of boisterous, daring music which mocked the Nigerian situation, especially the elites who he'd contrast with the realities of the underbelly. To Marley, ole e ni everybody; meaning everybody is a thief. Society is mocked. Nothing is right and everything needs to change.
It is only right for the Marlian king to make an appearance on Celia and on a song titled "Ole." Quite recently, Tiwa Savage has been making concerted efforts at supplying some grit to her music through sociopolitical discourse. Naira Marley sounds right at home in the mentioned record, settling to a trademark drawl on his show-stealing verse. Closing to a humorous skit which involves an "Honorable Minister," the song makes for a succinct jab into the Nigerian experience, riddled as it is with corruption and inefficiency.
Listen to 'Ole' by Tiwa Savage feat. Naira Marley
"KOROBA" is another such song, a record whose enjoyability steals from the attention it should receive as a social statement. "I no come this life to suffer/ If I follow politician/ You go hear am for paper," begins the first verse. "Them go call am prostitution/ Who no like enjoyment?/ If money dey for pocket/ Shebi na national budget o?/ We go blow am like trumpet." Widely misconstrued, those lines actually hint at the misogynist double standards men and women place in society. The woman in the unnamed relationship is deemed a prostitute while the man walks without reprimand, even though he's a politician and likely appropriating public funds –in this case the national budget– in satisfying his sexual desires. "KOROBA" is a very teachable record and Tiwa Savage ought to speak on its concept more intently and in the right context.
Where is 'bestie' Wizkid?
In the past decade, there have been few moments in Nigerian Pop as acclaimed as the 3:58 minutes which make "Fever." The song had bounded out unremarkably, that is until Tiwa Savage featured as a vixen in its video, now on 60million YouTube views. It sparked rumors of a romantic affair even though both artists maintained a general civility (barring this occasion) and continued to support each other, often in colorful phrases of affectation.
There is no doubt that both artists have an obvious synergy. On their songs together ("Bad," "Ma Lo," and DJ Spinall's "Dis Love"), they've complemented each other perfectly, completing the other's lines and playing flirts on screen. With all these, you'd think Wizkid as the first name on the tracklist for Celia. You'd think wrong.
Not only is Wizkid absent, but his contemporary Davido turns up for "Park Well," an optimistic affair which carries the 30BG signature sound, produced by Speroach. Coupled with the fact that for Celia's surprise album listening organized for a select few, the DMW honcho and some of his cohorts turned up, while the Starboy was notably absent. This affiliation to the DMW camp is sure to be beneficial for both parties but we can't help but wonder; have we listened to our last Wiz-Tiwa song?
We hope not.
She bares the personal on "Us"
In a watertight career where few personal stories have broken from, Tiwa Savage's marriage to Tunji Balogun in 2013 was cause for fanfare. Mr. Balogun was her manager at some point and their relationship blossomed into marriage.
It would be three years later when, after a series of controversy from that camp, did it become somewhat official: the marriage had ended but not without their beautiful son, Jamil, who now resides with his mother. Anyways, eventually, we swept aside that wave of celebrity news.
Tiwa Savage might have addressed the issue a few times in the past, but for a musician, you do hope to hear their hearts on wax. Now comfortable with doing so, "Us (Interlude)" is the diary entry into that phase of her life. "Mother prayed for us, still wasn't enough/ I wasn't enough; you wasn't enough," she sings,  barely audible in a rasp that threatens to collapse into tears. Carried by airy synths from Pheelz Mr. producer, Tiwa Savage seems to draw a final curtain, even as the song closes to the words: "I don't like losing."
#WeAreTired: No song echoes of this movement
Some months ago, in the thick of the lockdown effected by the pandemic, rape cases skyrocketed. Vera Omozuwa, a university undergraduate, was one of the women brutally assaulted and killed, sparking national outrage, particularly on social media where it became widespread and even attracted global eyes.
Tiwa Savage then, in what was presumably disgust and frustration at Nigeria's history of assault against women, began and trended a hashtag: #WeAreTired. Lauded for her efforts, she soon phased into a figurehead for a movement which, for all its promise, has done little by way of forcing policies against rape and making changes in the world. Even then, Tiwa Savage positioned the freedom fighter narrative within the storyboard of Celia. 
But now the album is out, it all fails to come together. Tiwa Savage primarily misses a chance to stitch some social context on rape into the album by way of songs. When she jabs at the government, it's the same cliché ridden take on a largely corrupt and unnamed government. It would, to some extent, be career suicide to expect Ms. Savage to be all Fela about Nigeria on her album, but there are certain privileges a celebrity gets. She definitely could have titled a song "We Are Tired," and situated a feminist story at its centre and, like Burna Boy on "Monsters You Made," allow the strength of the story speak for you. Had that been done, it would have been win-win for all; a masterstroke, so to speak.
Simply put, she talks the talk but, sadly, doesn't sing the chord.
Motherhood as a central theme
One thinks, with all her pop credibility, that Tiwa Savage is less concerned with churning out club-ready bangers as forcefully as she once did. For Celia, her purpose lies in glorifying womanhood, recognizing the strength of a mother and how influential to every life and society they are.
In several interviews, Tiwa Savage mentioned that Celia is named after her mother. While we know little of the woman, an anecdote by her famous daughter on the NY Times serves purpose: "If you tell my mom, 'Oh, this is impossible,' she'll say to you, 'OK.' And she'll walk away, and she'll just silently get it done. She's timid and reserved, but she's powerful." 
Two women feature on the album's artwork: Tiwa, in a blue and white ensemble and her mother, rocking an African styled dress classic Iro and a long-sleeve top complete with a gele. "Celia's Song," the outro, is dedicated to the latter, who inspires what is arguably the best song on the album, an ode lifted by Anglican instrumentation and soulfully rendered Hallelujahs.
Stream Tiwa Savage Celia.