Nigerians Slam Burna Boy For Saying They Deserve Calamity
SHARE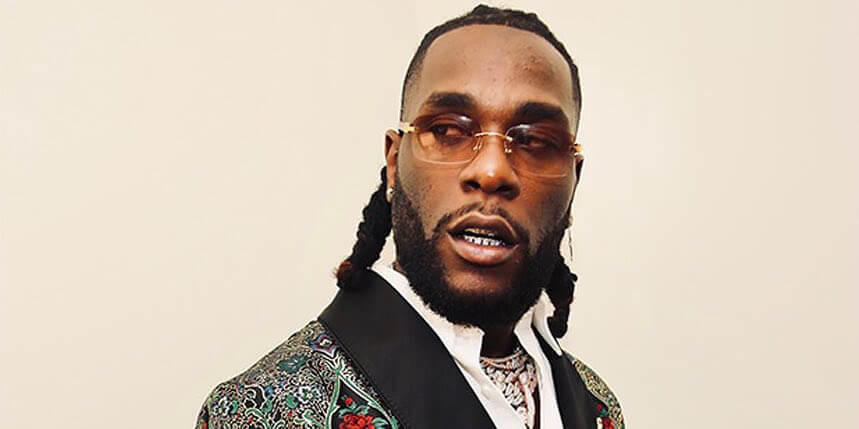 Nigerians are definitely not accepting Burna Boy's statement against them as they react to his message earlier today, stating that Nigerians deserve whatever is happening to them as they do not hold their leaders accountable enough.
According to the popular opinions making the round on Twitter, Burna Boy is wrong for saying Nigerians, who drag their politicians every chance they get, don't do that enough. According to Nigerians on Twitter, Burna Boy does not use his platform as much as he should for positive activism as they believe he should. His attitude of superiority, according to many stirred from being compared to the legendary Fela, who without the help of social media, criticized the government and public figures during his time.
The summary of the reactions on Twitter is that what Burna Boy said makes absolutely no sense as he is telling Nigerians to do what they constantly do on Twitter.
Read reactions below;
What does Burna Boy mean by "keep up the same energy"?

Nigerian government officials are the most slandered entities on this app, steady being called out...so tell me how exactly he wants us to "keep up the same energy"?

African Giant man behaving like West African Dwarf goat?

— UG (@UgwunnaEjikem) April 8, 2020
Nigerians online pushed #EndSARS,
Nigerians online pushed bank reforms,
We pushed for #LockdownLagos and asked govt to close all borders.

Pls where was Burna?

Can anyone tell me ONE positive activism Burna has ever done with his huge platform?

Burna Boy is a foolish hypocrite. https://t.co/UTm87Yzg3n

— #OurFavOnlineDoc ? (@DrOlufunmilayo) April 8, 2020
Burna Boy has been compared with Fela. Let's see their activities so far:

Fela- dragged an entire government and celebrities alike without presence of social media

Burna Boy- wore pant on stage, gets dragged by twitter, leaves twitter, subs twitter on ig, delete posts.

— Chemical Brother ? (@chemicalbrodar) April 8, 2020
Burna Boy, AY and many Nigerian celebs really think if this country goes up in flames, they'll be safe.

They forget entertainment is a luxury people get after they have necessities.

How many South Sudanese musicians are competing for AFRIMAs? Not to talk of Grammys.

— Mazi Marvin the Paranoid Android (@Boboye_Ak) April 8, 2020
Lmaooo when they arrested you, did Burna boy trend the hashtag for you and called for your release?? https://t.co/uvymG3P6Rg

— Tife Billions ❤️ (@mstifey) April 8, 2020
Yes, Burna Boy has sung about bad governance. He is indeed using his music to advocate against bad leadership just like Fela did. Unlike Falz that dedicated a whole album to criticize the government.

Killin Dem and On the low especially, they condemned bad governance! https://t.co/LnilOxcliG

— Pablo Noser (@pablobignose) April 8, 2020
Please don't compare Fela to anybody again.

Not Burna , Not Wizkid, Not Davido. Not anybody.

Fela put himself at the war front against the government. For that reason alone don't mention anybody in the same sentence as Fela. Thanks

— BDM (@Blackdotmandy) April 8, 2020
If not for Funke's case, we all know what Burna said makes no sense. No be today we don dey suffer and we still dey vibe to your tracks even while suffering.

You have never been found in any movement to stop oppression in this country but rather you're running critics. But OK ✌?

— Duke of Ibadan ?️ (@AsiwajuLerry) April 8, 2020
"I'm not saying what burna boy said is wrong"
Oga shut up. what burna said is wrong on all levels. we drag FG everyday here, end sars, not too young to run, reform police, etc. burna boy has never jumped on any of these campaign and he's yarning okoto. African giant without sense

— Sugar Daddy of Lagos! (@femii_dapson) April 8, 2020
What Others Are Listening To