Kiddominant Receives RIAA Gold Certification Plaque for "Fall" by Davido
SHARE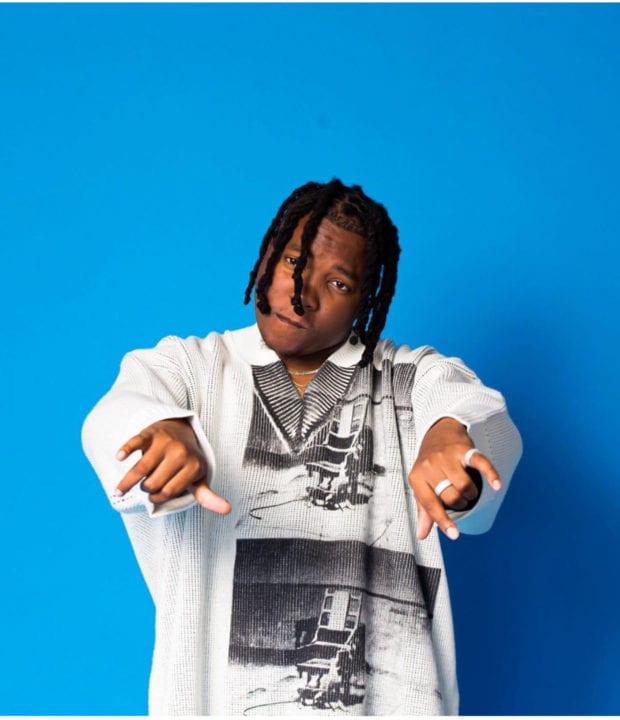 Record Producer/Songwriter, Ayoola Agboola popularly know as "Kiddominant" receives RIAA plaque for over 500,000 copies in sales of the single "Fall" by Davido.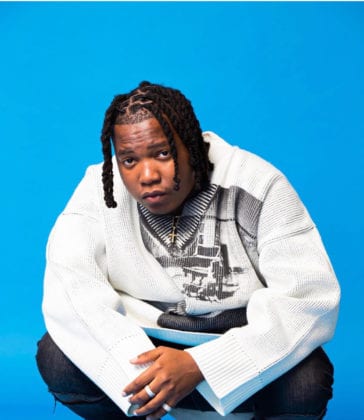 Heaps of congratulations flooded his timelines when he announced this new milestone in his career with an inspiring eye-catching post.
Plaque came in, I'm super Grateful and I hope this motivates every Africa Kid out there, You can do it too. Thanks @davidoofficial for believing in the vision and Thanks everyone who loved, streamed and bought this record. PS: This is the only solo African song to be certified by RIAA & longest charting afrobeats in billboard history. Also PS: we just getting started??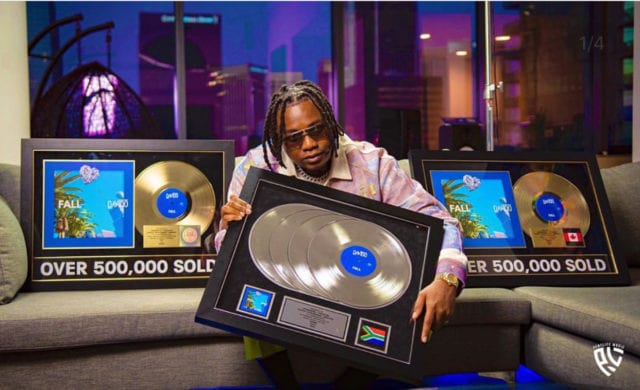 The Recording Industry Association of America® (RIAA) is the trade organization that supports and promotes the creative and financial vitality of the major music companies.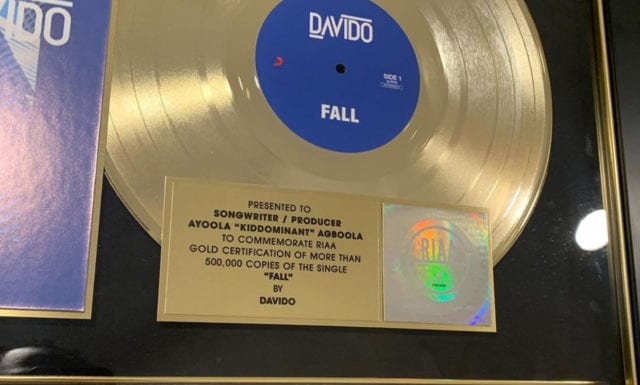 The International hit single "FALL" featured on Davido's second studio album "A Good Time" in (2019).
Kiddominant started out as a Dj at 14 with music influences from Fela, Timbaland, Sade Adu and Polow da Don. He is currently signed to Sony/ATV music publishing as a record producer and a songwriter.
Kiddominant's latest single "EWALLET" ft Casspernyovert is currently no 1 on Ugandan radio and no 5 on the Nigerian Itunes Chart.