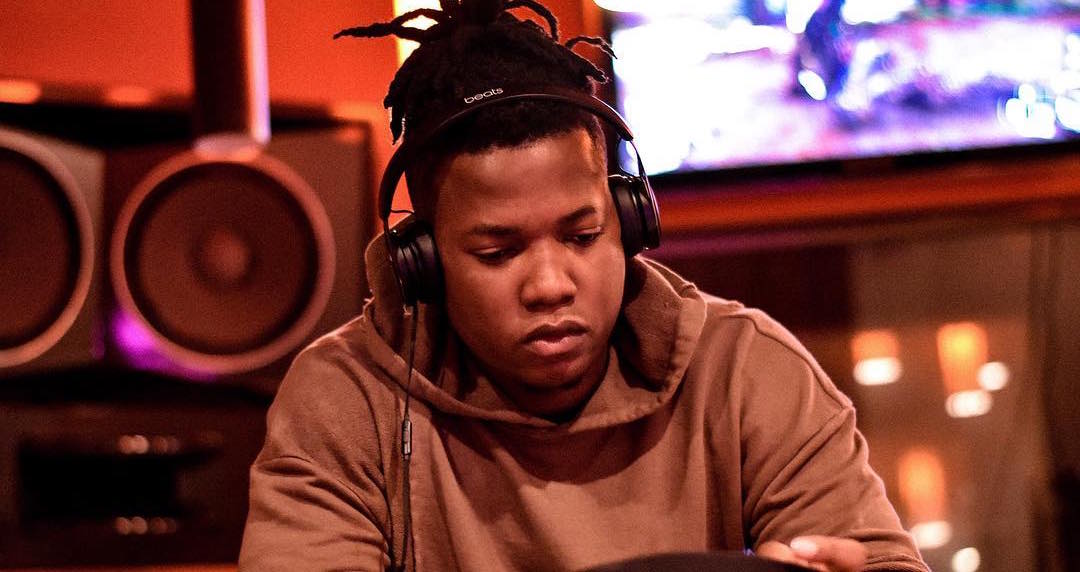 Music producers play a huge role in the creation of music. They produce an instrumental from scratch, stringing together different elements to create a unique sound. Most times, they give the recording artist direction on how a song should go and assist with songwriting as well. They are unsung heroes and even though, they are deserving of more credit, they are finally starting to get some recognition.
In an industry like the Nigerian music industry, the producer even plays a bigger role. They set the tone for many of the popular songs we hear. They are great songwriters and usually, they lessen the burden on artists by providing them with ready-made songs.
One of the salient music producers in the Nigerian music industry is Kiddominant. He came into the limelight when he produced Orezi's hit single Rihanna. He has since worked with different artists including Davido, Cynthia Morgan, Olamide, Mr. Eazi, and others.
Born to a multi-instrumentalist father, Ayoola Oladapo Agboola (Kiddominant) started playing instruments from a tender age. He developed a love for DJing which saw him play at family parties and gatherings in school. He created a group '3ple3' alongside two friends which led him to learn how to produce beats with Fruity Loops. After spending sleepless nights trying to make beats, he got his big break when he produced Orezi's Rihanna.
The talented producer went ahead to produce 10 songs off Orezi's debut studio album The Ghen Ghen. He also produced hit songs such as Dodo and The Money for Davido. This began his relationship with the DMW boss, working extensively with the Afrobeats singer on his sophomore album (which was not released). He produced Mayorkun's Mama and Che Che, Danagog's Hookah, Orezi's Double Your Hustle, Popcaan's My Story.
When Davido moved back to Nigeria in 2017 to focus more on Afrobeats, Kiddominant was one of the producers he sought. Kiddominant wrote and produced Fall. He co-produced Like Dat together with Shizzi. Another thing to note is that Kiddominant has a songwriting and publishing deal with Sony/ATV Music Publishing. He has come a long way in his career, making huge strides both locally and internationally.
Kiddominant is redefining what it means to be a music producer, especially from this part of the world where music producers find it terrifyingly difficult to make a living or a name. Davido's Fall, which he holds credit for producing, has gone platinum in South Africa and is currently moving up charts in the US. His song with AKA (Fela In Versace) reached number 1 on all radio stations in the country as well as music charts spread across the world. The song has gone 4x platinum. The two acts - Kiddominant and AKA - collaborated on another single Jika and it is one of the biggest songs in South Africa at the moment.
Davido recently posted a screenshot of a track allegedly on Beyonce's album which was produced by Kiddominant. Beyonce supposedly collaborated with Rihanna on the song. He revealed to Notjustok that he worked with Mike Will Made it, Sean Garett, and Pollow da Don on the song.
Kiddominant seems to have successfully established himself in the global market, further pushing the Afrobeats sound to the world. Although he didn't mention names, he claimed to have worked with numerous US artists and cannot wait for the records to drop.
Related Article: VIDEO: AKA – Fela In Versace ft. Kiddominant
Get Exclusive Updates via Twitter and Facebook