Davido Awarded Plaque For A Good Time Album, Blow My Mind & Risky | Watch Video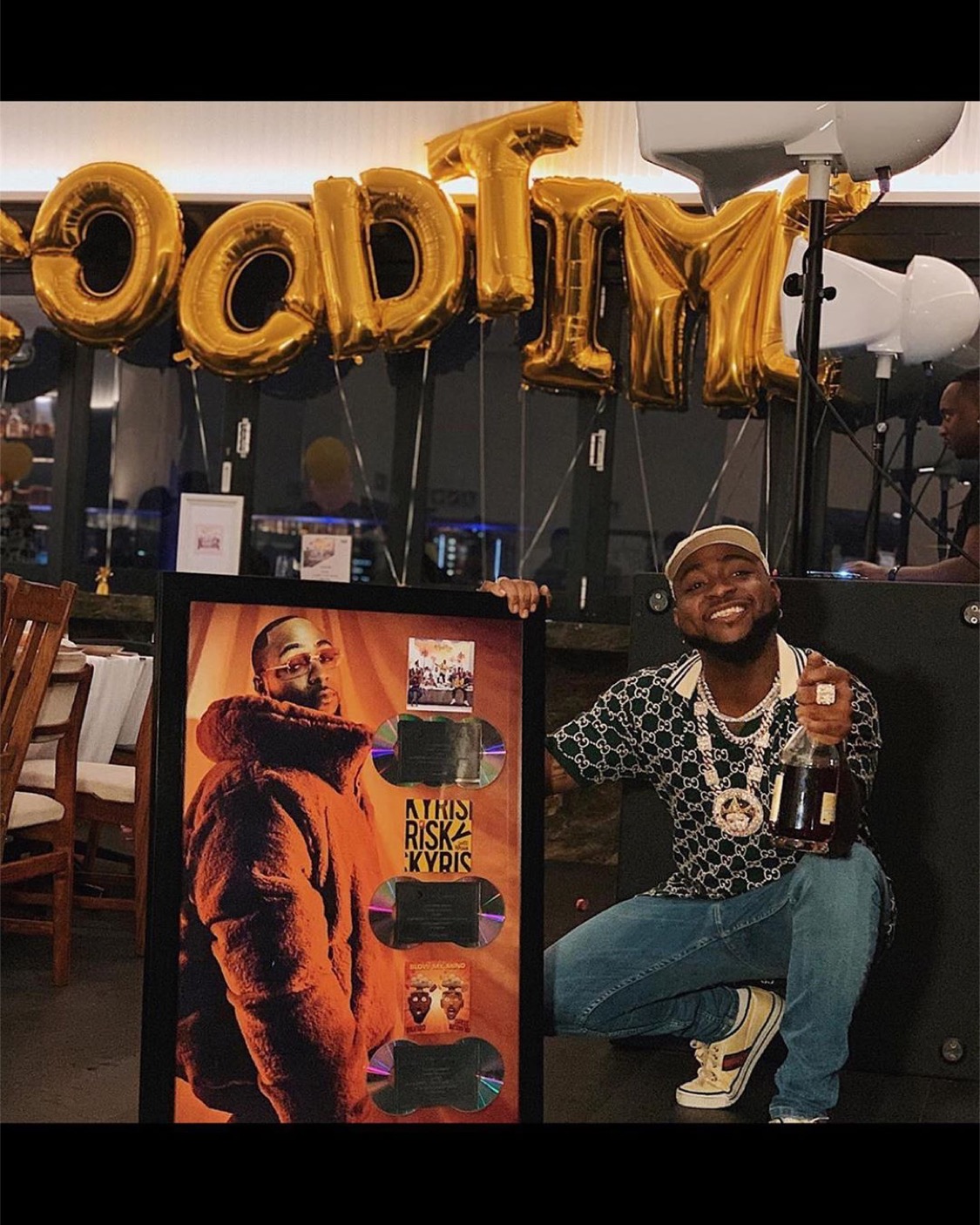 Nigerian superstar, Davido has been awarded a plaque by Sony Music for his great body of works in 2019 which includes his album; A Good Time, his single featuring Chris Brown, Blow My Mind and Risky.
This plaque was given to Davido on the 10th of February by Sony Music's team in Sony's headquarter in Johannesburg and presented by @srjwatson who while presenting the plaque stated that the people in the room are all together because of the unified love they have for Africa. He said;
I know we have one thing in common, all of us love Africa, all of us love African music and all of us are working as hard as we can to make sure we move the needle so the whole world knows who we are, why we're here and what we stand for. But tonight, I'm standing next to a pioneer. A man who has gone ahead of all of us ... I want to say Thank you and I want to give you something which is yours because you earned itand what tyhat is again is that we've come around full circle to say we have something else to give you tonight... A platinum album, a double platinum single and a platinum single... This is from us, we love you... we are proud of you and you are special to us.
The album; A Good Time and Risky got a Platinum each while his hit single with Chris Brown, Blow My Mind got double platinum.
Congrats David!
Watch Davido Awarded Platinum Plaque For A Good Time Album and others
Check the latest music news from the Naija music scene and get New updates via Twitter and Facebook