"Give any artist that comes from the East double respect" - Phyno Talks Music Journey With Adesope Live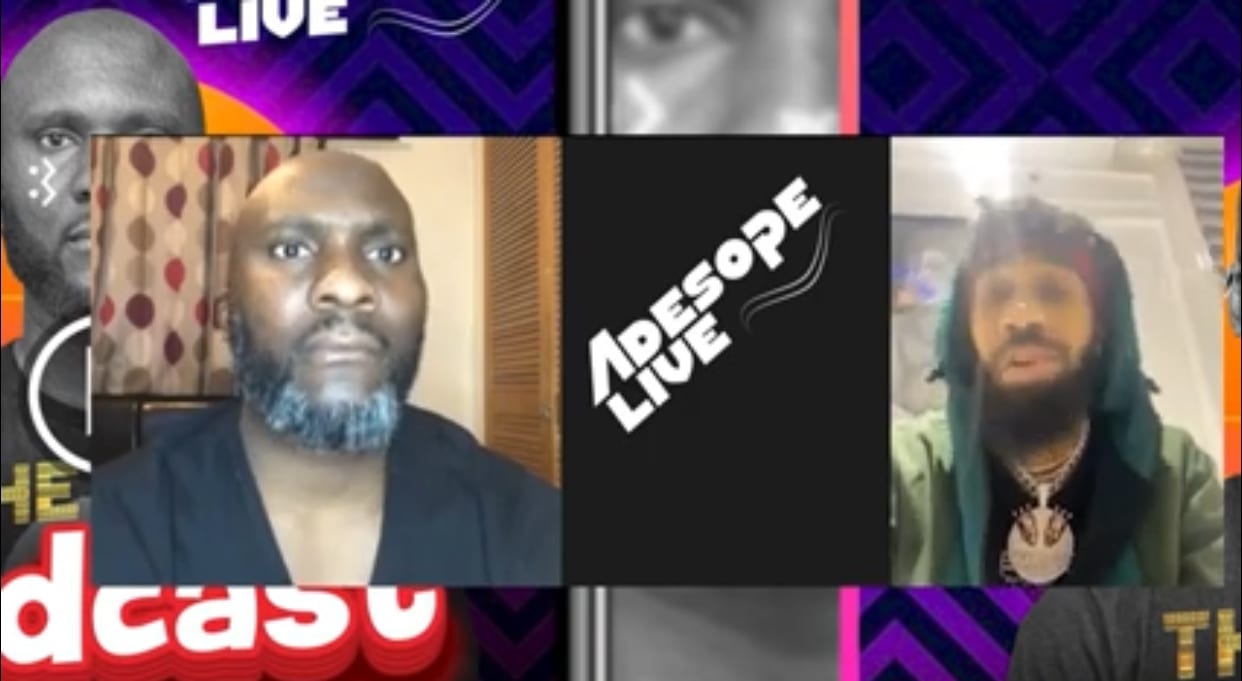 Having made an eminent mark in the music industry, first as a sound engineer and music producer to becoming one the biggest rappers in Africa, Nigerian rapper cum producer, Phyno opened up to Adesope's 'Afrobeats Podcast' about his career trajectory.
As spotted on YouTube on the 21st of November 2020, Phyno was a guest on Adesope's 'Afrobeat Podcast' and the indigenous rapper talked about how he had to pick up music production in 2002 because the highlife-influenced producers in the Eastern part of Nigeria weren't great at producing the kind of hip-hop beats he wanted and then he expressed that his musical influences were 2Pac, Biggy, the old Jay and Nelly.
Despite his love for music, Phyno further expressed why he had to focus solely on being a producer/sound engineer for a long time and why he had to switch for rapping in English to rapping in his native dialect 'Igbo'. In his words:
Everything I did in music was for the passion, I have always wanted to be a musician before I became a producer. I went into music production because the producers in Enugu couldn't produce the kind of hip-hop beat I heard my European music influences rap on but then I stayed on just music production for years because I was solving an instrumental need for hip-hop artist in the East and I was really making money from doing just that.

The earlier part of my career when I didn't have direction, I was really rapping in English, but then at the point of choosing what works, made be restrategize so as the appeal to these crowd. I decided to make music that these people are going to understand and feel me, yes I had my influences like Nigga Raw, MC Lof, Slowdog, DSG, even the Nigerian B.I.G ILLBliss.
READ ALSO: #EndSarsNow: Flavor, Phyno, Kcee, Zoro and others Spotted In Enugu Protest
During his interview with Adesope, Phyno expressed why he believes every eastern artist making waves in Lagos should be given some extra accolades. He said:
Give any artist that comes from the east double respect, these people operate from two different genres, the journey that rules the east is not the journey that rules the west. What is reigning in the East is totally different from what's reigning in the west, we are supposed to be two different countries to be honest. A hardworking upcoming artist in Lagos who eventually blows up in Lagos is known all over Nigeria while another upcoming artiste in Enugu who eventually blows up in Enugu is not know all over Nigeria therefore he has to come to Lagos and hustle again like an upcoming artist to be known all over Nigeria therefore we deserve double respect. Honestly, the double hustle price artists from the East have to pay to be recognized all over Nigeria seems unfair and It's extremely demotivating.
The 40 minutes interview revealed more layers about phyno's career trajectory and is quite an enlightening interview to watch.
Watch Video: