Lifesize Teddy wants to inspire an entire generation with her music
SHARE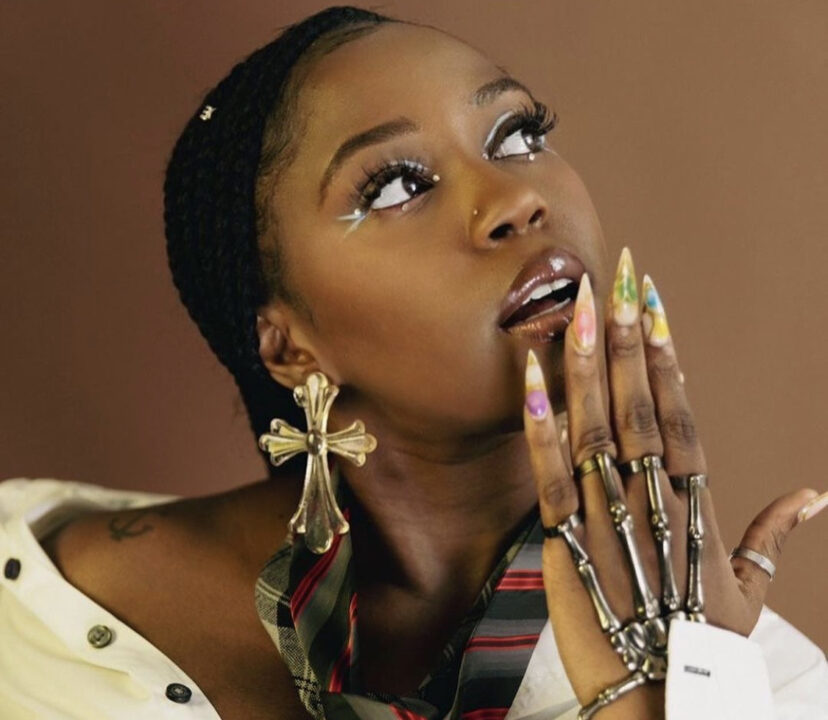 Mavin Records' latest signee, Lifesize Teddy, is a breath of fresh air.
Lifesize Teddy is a confident, unique personality who creates and makes music in the Afro-fusion genre of music. Mavin Records recently unveiled her as their newest signee. Home to Rema, Ayra Starr and Johnny Drille, we anticipate great things from Lifesize Teddy. Her ability to mix traditional afro-soul sounds with rap and other genres in a seamless, ear-pleasing blend is part of the reason this multi-dimensional artist caught the eye of Mavin. Lifesize Teddy's music is deeply inspired not only by the extraordinary but also by the mundane.
She sits with us and talks about her inspirations, her workflow and her plans for the future.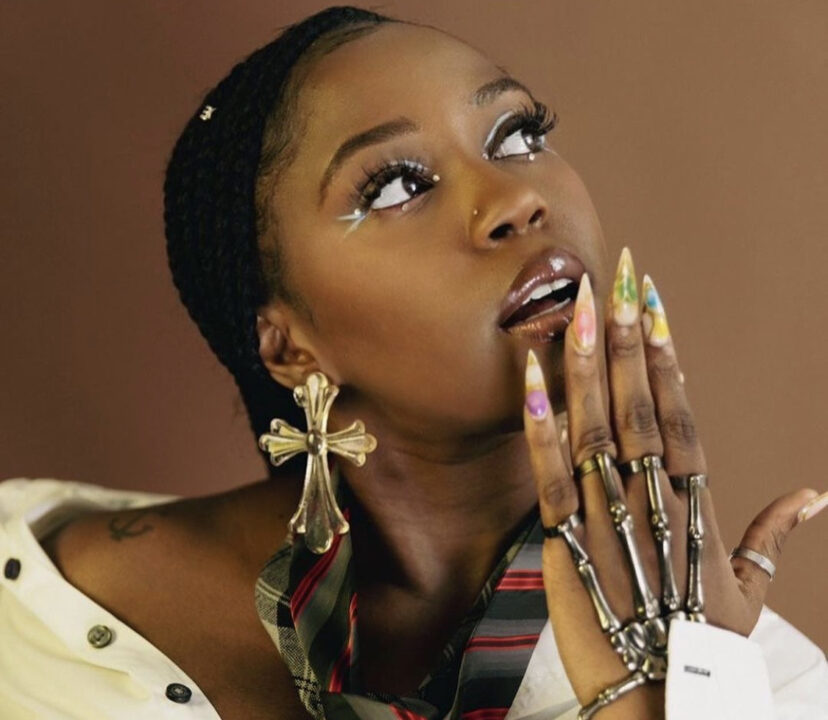 Can you tell us about your musical background and what inspired you to kick off your music career?
My mom, and my whole family have always had music playing in the background. I can't remember a time when music wasn't playing in my head or around me. It has always been the way that I thrive. It has always been my coping mechanism. I started writing my own music when I was only nine years old. I started doing text battles as well on Facebook around that age and I used to beat grown people. Like grown rappers because no one knew it was a kid behind the keypad spitting bars. I just knew that I could do this so easily and thankfully it's been so easy.
How would you describe your music style and what do you think sets you apart from peers?
For me, my music is a breath of fresh air. That in itself is what sets me apart. I have my own unique blend of afro and rap, my own fusion. It's new, exciting, and fresh. Nobody has been here before. I'm really happy for people because they're going to be listening to this!
READ ALSO: 5 things you need to know about Mavin Records' Lifesize Teddy
Can you share some insights into your songwriting process? Where do you draw your inspiration from?
I just go to the studio really. I lock in with my producer and I get to making music. I don't really know what I'm going to work on before I get there. I'm a little bit of a daydreamer and I draw inspiration from my surroundings, and the energies around me so I draw the energy from my surroundings and I just create.
What has been the most memorable moment of your career so far and why?
(She laughs) I would say the day I got signed to Mavin. To have a label like Mavin hear my music as unconventional as it is and still sign me on means that my music is good and this was always meant to be."
How does your personal fashion help you to self-express as an artist?
It's a big sign of living in my skin, wearing myself out and just showing how I feel. I'm also a big fan of pop culture and depending on how i feel, I just express it in how I dress.
So what would you call this era of your fashion?
I call this my poison baby era, this is the poison baby era.
Read Also: 'Hypnotic' Lyrics by Lifesize Teddy
How do you approach connecting with your audience and creating a strong fanbase?
I'm definitely getting better at it. I recently started taking engagement with my fans more seriously because I mean they make the artists. I like to talk to them everywhere. I have a newsletter but my favourite place to interact and connect with my fans is on the X app.
Are there any specific artists or musicians who have influenced your musical journey? If so, how have they impacted your sound or style?
I draw inspiration from everywhere really. With the type of music that I make, I've been really influenced by people who go outside the box. I've been doing research on artists like Brenda Fassie. I wasn't ever really sure why she inspired me so much when I was a kid but then I realized it's because she was that girl. I love Brenda Fassie, Rihanna is such a big inspiration, Eve, and Beyoncé! I love how they command power in their artistry. I bring it back down to Nigeria, I admire a whole lot of people, Wizkid, Burna By MI Abaga, Eva Alordiah and more.
Have any of them impacted your sound or music style?
Yes, they definitely have, I get inspired by every song I've listened to. I have a wide musical palette and I listen to so many different genres of sounds. I'm always on the hunt for a new underground artist. I find that I am what I listen to, they give me perspective and push me to experiment more.
Can you talk about the importance of image and stage presence in the music industry? How do you work on cultivating a unique persona?
I think as an artist it's very very important to have a thing that makes you special. By your personality, your image, anything really. I've been cultivating my image for a while because I have an idea about how I want to be seen. As an artist, you need to know how you want people to accept and approach you. It's one of the most important things.
What do you hope listeners take away from your music? Is there a particular message or emotion you aim to convey through your songs?
I want people to know that they can do anything because my music is unconventional, it's different. They are going to listen to my music and be like who is this? That's just a nudge for you to be set apart. You can be different, you can shine, be your own person and show people how awesome you are and just be free.
Your song John Wick is a pumped-up, high-energy track. Can you tell me what inspired the track? What's the story there?
I was really just having fun in the studio that day. And it was just a great vibe. When I heard the beat I just wanted people to know that I am that girl and that I never miss.
How do you think artists should handle criticism of their work? How do you handle it and stay focused on your artistic vision?
Honestly, I don't think anybody can really criticize me and I take it to heart.  I don't think anybody can outright tell me that my music is bad or anything like that. The prophecy is surely on the way and everyone will see it when it unfolds.
What do you believe is the biggest misconception people have about being a musician? How do you challenge those misconceptions through your work?
I think the biggest misconception people have about being an artiste is that everything is great. It takes a lot of work, it takes a lot of hard man hours, patience, learning and growth so it's a whole journey.
What is your absolute favourite thing about being a musician?
That I get to express myself so openly and so freely and also inspire other people to do the same.
How do you balance your personal life with your music career? What are some strategies you use to stay grounded and motivated?
I have a very strong sense of family I have a team that keeps me together. It takes a village really and my village is wonderful.
What are your goals and aspirations for the future? Where do you see yourself in the coming years as a musician?
As the best thing to ever happen!  I want to inspire a whole generation of women, girls and people in general and I want us to have fun together.
Finally, do you think you would get aux in a car ride?
Definitely! I would get the aux. My aux game is really really dope.