#SarsMustEndNow: Flavor, Kcee, Phyno, Zoro, others spotted in Enugu Protest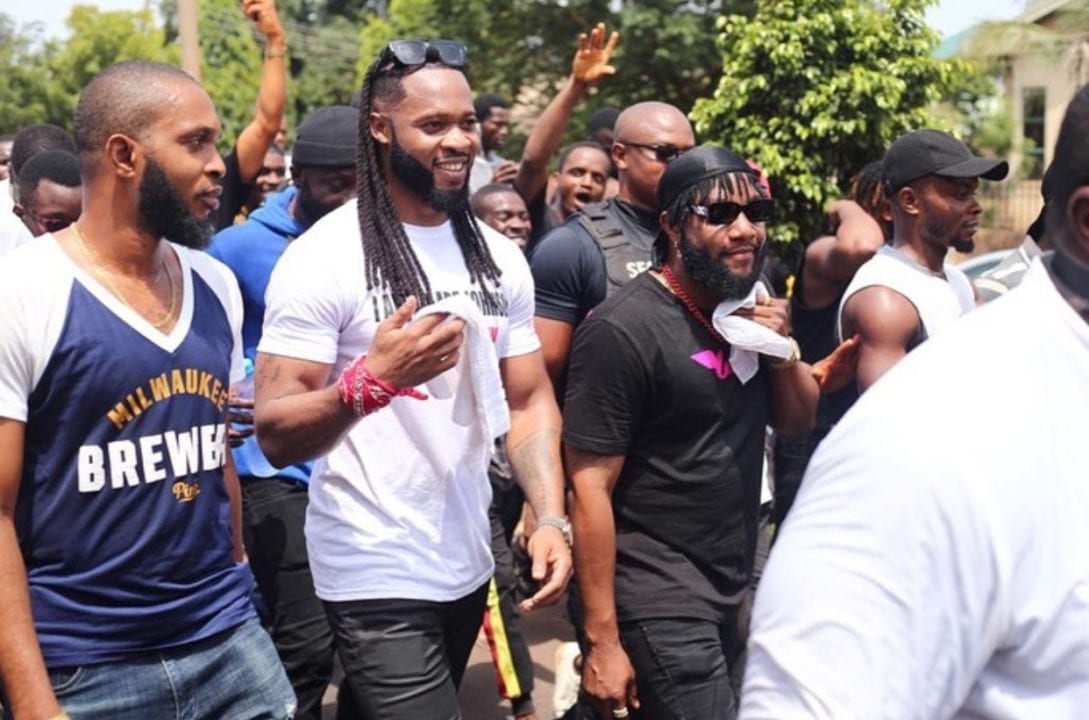 Nigerian celebrity artists such as Flavor, Kcee, Phyno, Selebobo, and others were spotted protesting #SarsMustEndNow in Enugu.
Nigerians worldwide are trending several hashtags about ending Police Brutality in Nigeria with peaceful protests across the country. Enugu joined in the nationwide protest on Tuesday, the 13th of October 2020, and some top celebrities were spotted.
The protest in Enugu had a massive turn out with protesters marching with plaques, singing liberation songs in their Igbo dialect, and then chanting EndSARS, as they took a firm stand against police brutality. Flavor, Kcee, Phyno, and Selebobo were spotted participating as well.
Check out the video Flavour posted on Instagram: