Burna Boy's 'Twice As Tall' Takes Position On New York Times' Top 10 Best Albums of 2020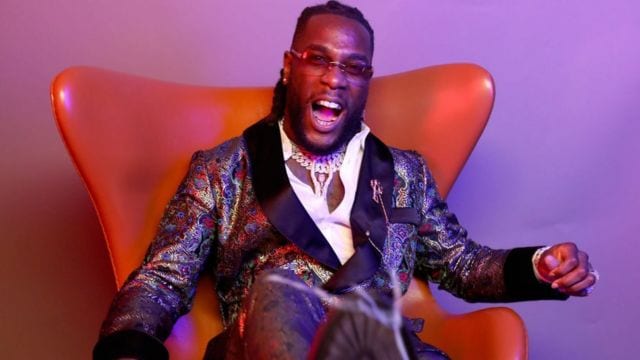 Two times Grammy Awards nominee and African giant, Burna Boy ranks high on The New York Times' Best Albums of 2020, a list comprising their 10 best albums of the year.
On the 2nd of December 2020, The New York Times released a list of Best Albums of 2020 and the 15 track Afro-fusion album 'Twice As Tall' by Burna Boy was spotted at no 7, just three spots below Taylor Swift's 'Folklore' album.
Describing Burna Boy's 'Twice As Tall' album, The New York Times expressed:
The Nigerian songwriter Burna Boy calls his music Afro-fusion, not the more specifically Nigerian term Afrobeats, and "Twice as Tall" lives up to that broader mandate with a profusion of sleek, diverse, constantly inventive grooves that traverse Africa and its diaspora. Through its 15 songs, Burna Boy is by turns exuberant, pensive, confessional and political. The bitter, furious single he released soon after nonviolent anti-corruption protesters were killed by soldiers, "20 10 20," made a compelling postscript. (Read the interview.)
READ ALSO: Burna Boy Talks Black Unity on The Breakfast Club, Watch Full Interview 
Other top projects of the list of albums spotted in The New York Times include 'The Ascension' by American singer and songwriter, Sufjan Stevens, which took the number one spot while eleven-time Grammy nominee and one time Grammy winner, Fiona Apple, takes number two spot with her 'Fetch the Bolt Cutters'
Other American singer songwriters on the list from third to Burna Boy's 7th position are Moses Sumney with 'Grae', Taylor Swift, with 'Folklore', Bob Dylan, with 'Rough and Rowdy Ways' , while English songwriter Lianne La Havas, took 6th position with self titled project 'Lianne La Havas' and the Nigerian African Giant and  Afro-fusion artiste, Burna Boy stays confidently on his 7th position with 'Twice as Tall'. Other American top talents on this list are Run The Jewels with 'RTJ4', Jyoti with 'Mama, You Can Bet!' and Autechre with 'Sign'
With record-breaking streaming numbers for an African artist, 'Twice as Tall' received a Grammy nomination amongst other prestigious award nominations. 'Twice As Tall' also received generally favorable reviews from music critics locally and internationally.
Check The New York Times for the full list