Burna Boy shows love to Ghana's Makola market women for dancing to 'City Boys'
SHARE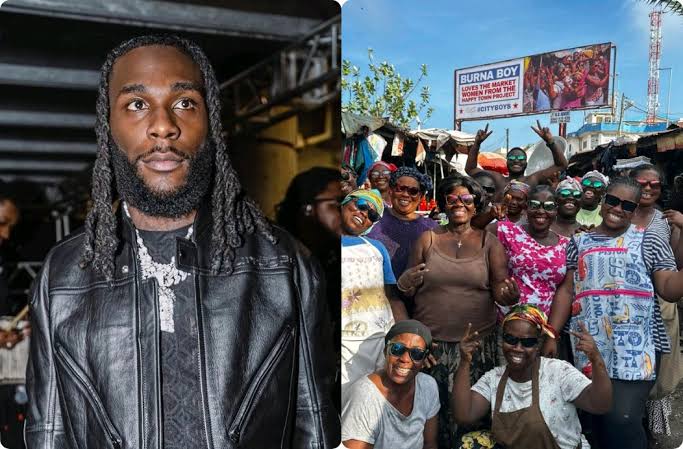 Nigerian Afro-fusion superstar Burna Boy surprised both fans and onlookers when he celebrated with a group of Makola Market women in Accra, Ghana.
The women had made a viral video for his song, City Boys as they danced joyfully in the market to his hit song. The dance video was posted on TikTok on September 18, 2023, and already has over 3.7 million views.
READ ALSO: Burna Boy and Fireboy win big at 2023 BMI Awards in London
On October 4, 2023, Burnaboy took to his Instagram with a heartwarming video announcing that he purchased a billboard space that read, "Burnaboy loves the market women from the happy town project."
The song City Boys is a part of his hit album I Told Them with singles like Tested, Approved and Trusted hitting #1 on various charts.
Related