Born Ayodeji Ibrahim Balogun but known by several names, Wizkid has several times and unequivocally proved himself as the African Starboy and a global megastar. One of such stamps and status markers was unlocked some three years ago on the 26th of May 2018 when he entertained a twenty thousand-strong crowd at the 02 Arena for a sold-out opening edition of the AfroRepublik Festival. With strides and shots on point like a first-class football player that is every huge shots-calling football team's dream, Wizkid scored a brace at the 02 Arena on the 19th of October, 2019 where he unlocked the record of being the first African act to headline and shutdown the venue twice with his Starboy Fest.
It is said that it takes a special kind of grace and star power to bring in other stars and with his sold-out shows at the 02, Wizkid has reasserted his possession of tonnes of such power as he regaled fans to a star-studded experience with himself as the centerpiece. Two months from now on the 28th of November, the world will witness Wizkid add another notch to his collection of records broken by him as he'll be making a revisit to the 02 Arena in what is going to be a triple treat appearance, held on three different days with two days of the three selling out in under 15 minutes. To further spotlight Wizkid's star-power, here is a list that gives a breakdown of every musician and DJ Wizkid has had share a stage with him during his previous appearances at the 02 Arena:
Wizkid at the 02 Arena, AfroRepublik Festival, 26th of May, 2018 
The Afro Republik show was a festival with Wizkid as the headlining act and was a showcase of Nigerian music as enjoyed in the UK as well as sounds cultivated by British-African acts with the voices of this movement serving as opening acts for the night just before supermodel Naomi Campbell welcomed Wizkid on stage to the screaming crowd.
ALSO READ: Wizkid Covers GQ Magazine's October Issue | SEE SIZZLING PICTURES
Musicians Wizkid has brought on stage at 02 Arena:
1. Maleek Berry
An old Wizkid collaborator and a favourite act in England where he's partly from, Maleek Berry had held the crowd down with his rendition of Eko Miami and Sisi Maria as well as a crowd-rousing performance of YCee collab, Juice and Control. 
---
2. Yxng Bane
Britain's very own, the singer and rapper who has cited Wizkid as one of his influences made the crowd feel at home with his singles from Rihanna to Vroom and Fine Wine for which he'd brought collaborator, Kojo Funds on stage.
---
3.
Musicians Wizkid has brought on stage at 02 Arena:
Mr Eazi
ALSO READ: 5 Times Nigerian Musicians &  Industry Game Players Broke A World Record
A diasporan favourite, Mr Eazi had served as the perfect cultural bridge, performing his singles like Skin Tight, Sample You, Leg Over as well as his Steel Banglez collab, Bad. He'd then brought out British OG rapper, Giggs for his performance of London Town. Mr Eazi had also punctuated his set with appearances from Eugy for a rendition of their Dance for Me single and Afro B for Joanna. 
---
4. Tiwa Savage
After thrilling the fans for close to an hour with songs off each of his albums as well as singles and collaborations, all marking an era in his career, Wizkid personally re-raised the curtain on guest performances by inviting Tiwa Savage on stage, introducing her as 'a special somebody.' They'd then performed their hit collaboration, Ma Lo. Prior to this and at the beginning, Tiwa Savage had given a short energetic set performing Romantic and other songs. 
5.
Musicians Wizkid has brought on stage at 02 Arena:
Tekno
Taking the stage with his unassuming presence, Tekno had thrilled fans with his hit singles from Pana to Be before switching to his konto-spirited Jogodo. He also breezed through Samantha with some legwork in tow and then performed his DJ Cuppy collab, Green Light, as well as his Wash and Pana singles among others. 
---
6. Not3s
ALSO READ: The Essence of Wizkid's Sound: 5 Ways He's Pushed Afrobeats Forward
Not3s simultaneously tore up the crowd and calmed them down with his fan favourite singles like Addison Lee, My Lover and Pushing Up with NSG among others. 
---
7.
Musicians Wizkid has brought on stage at 02 Arena:
Skepta
Rounding off the show with a choir-assisted rendition of Ojuelegba, Wizkid then brought Nigerian-British rapper, Skepta to bless the night with his rap lines on the remix of the song. 
---
Wizkid at the 02 Arena, Starboy Fest, 19th of October, 2019
For Wizkid's second sold-out appearance at the 02, he not only performed as the headlining act but as the event convener, personally inviting his musician friends on stage to entertain the teeming crowd. 
1. Musicians Wizkid has brought on stage at 02 Arena:
Runtown
In Wizkid's words, this guest act made one of his favourite tunes ever and with the introduction done, Wizkid's two-time collaborator Runtown came on stage with the DJ playback serenading the hall with the instrumentals of his Mad Over You which he promptly performed followed by Love You for Life.
---
2. Naira Marley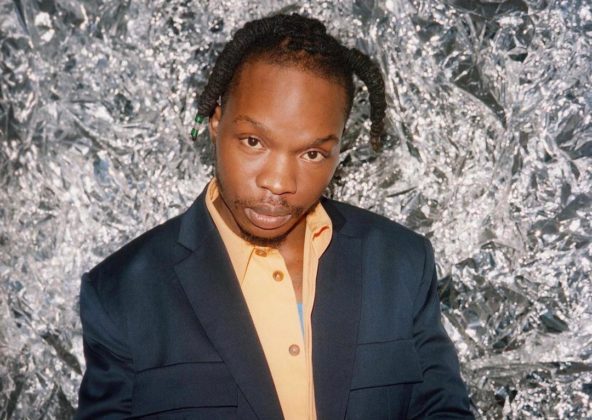 ALSO READ: Youtuber Korty Waited Outside Wizkid's Hotel for 3 Days, Watch What Happened After
When Wizkid had brought Naira Marley, whom he'd called his brother, on stage at the 02, the intense yet laidback legwork dance the Marlian president had made his entrance with had not only thoroughly excited the crowd but become a viral moment on the internet. Naira Marley had performed Soapy, Opotoyi, and other hit singles. 
---
3.
Musicians Wizkid has brought on stage at 02 Arena: Tiwa Savage
Described as 'a very special guest,' Wizkid had brought Tiwa Savage on stage for a steamy performance of their hit single, Ma Lo. After this, Tiwa performed Like, with then label mate, Reekado Banks making an appearance to seal the performance.
---
4.
Musicians Wizkid has brought on stage at 02 Arena: Fireboy DML
Soused up by Wizkid as the finest African artiste, Fireboy had hit the stage for a performance of his breakout hit single, Jealous.
---
5. Olamide
For many Lagosians living in underprivileged and slummish locations, Wizkid bringing Olamide on stage at the 02 Arena was a very special highlight of the show. The two legends had hugged warmly before Olamide gave the crowd a run-through of recent hits from Totori to Kana, to Wo, and Science Student among others. 
ALSO READ: #MILTour: See Reactions From Fans in Boston after Wizkid Show
6.
Musicians Wizkid has brought on stage at 02 Arena: Burna Boy
Brought on stage without much of an introduction, Wizkid had let the opening keys of Burna Boy's Ye announce his presence. The latter then sang Ye to an excited audience before delving into Anybody to which he and Wizkid did the reverse moonwalk synchronously. Ever, the teaser, Wizkid also quipped about the possibility of a collaboration album between the two.
---
7. Oxlade
Oxlade performed his DJ Tunez collab, Causing Trouble at the 02 Arena and he shared with Notjustok that this moment had with 20,000 people as an upcoming act reaffirmed his belief in his craft and urged him to keep at it. 
---
8.
Musicians Wizkid has brought on stage at 02 Arena: Terri
With an obvious soft spot for the Starboy smash hit single, Soco, Wizkid re-upped it as one of the closing tracks, this time with an appearance from Starboy act, Terri. 
---
9. Ms Banks
Complete with a crew of dancers to spice up her performance, Ms Banks gave the audience at the 02 a calm and composed rendition of her popular songs like Hood B*tch, Bad B, Back It Up and more.
---
10. Afro B
Afro B had also taken to the stage with a pumped up performance of  his songs like Juice and Power with Yxng Bane, Can't Go Broke and several other songs.
Juls and DJ Tunez both friends and collaborators of Wizkid also handled the DJ sets, manning the music playback that served as the soundtracks of the epoch marking moment.
---
Currently touring the US, Wizkid is yet again leaving an imprint on thousands of minds across the globe, and with a curated selection of hit songs and star musicians who are simultaneously friends and colleagues, will take London's 02 Arena in two month's time. We can only wonder who these friends will be and would love to hear your guesses in the comment section below.