Behind every talented musician is a relentless manager. To give these key players their due props, in this story, we list 10 music managers in the Nigerian music space who have become some of the most successful by virtue of their artiste's work.
Despite the fact that the music business is a very public and keenly followed one due to its intrigue and hold on members of the public, it remains an indisputable fact that a lot of things happen behind the scenes to produce the hit songs and stellar body of works we love to immerse ourselves in. Likewise for our favourite artistes who get all the hype, love and glory but are upheld by a forward-thinking team that helps to launch their artiste as a primary act unto the mainstream. Many times, most of these team players remain behind the scenes, only ever getting recognition from their colleagues in the industry and the occasional shout-out from the artiste they work with. To help change that narrative, in this list, we spotlight the work of artiste managers by giving a rundown of managers of some of our favourite Nigerian artistes.
But first, who is an artiste manager and what do they do?
An artiste manager is a professional representative and advisor for a musician or band. They help artiste build careers and get their music in conversations that advance their careers be it with music execs or producers or show organisers and promoters.
Who is Burna Boy's manager?
The term momager, coined from a combination of mom and manager may have been popularised by Kriss Jenner of the Kardashian Jenner clan, but in Nigeria, it's Burna Boy's mom, Bose Ogulu, who's brought the word to life for us.
A businesswoman and a retired French lecturer, Bose Ogulu could be said to be following the footsteps of her father, Benson Idonije who managed the late Fela Anikulapo Kuti. She currently manages her last-child, Nissi, an artiste and musician and her first and only son, Burna Boy. In fact, her managerial role for Burna Boy comes in two parts, first from the onset of his career till 2014 and later on from 2017 to present day. With Bose Ogulu's managerial chops, Burna boy has been twice nominated for a Grammy and bagged the award on the second go. He also bagged several endorsement deals with his Calvin Klein one being the most recent. And in addition to this, has been on a beyond impressive tour streak which will see him become the first African act to perform at New York's Madison Square Garden.
Who is Wizkid's manager?
Globally, Wizkid has owned his Starboy moniker with exclusive jerseys with the name printed on selling out just as well as pirated copies. However, behind the Starboy we know grinds two managers who have proved instrumental in getting him to the heights he operates on. Wizkid's two managers are Sunday Are and Jada Pollock who also doubles as the mother to his third child, Zion.
Wizkid and Sunday Are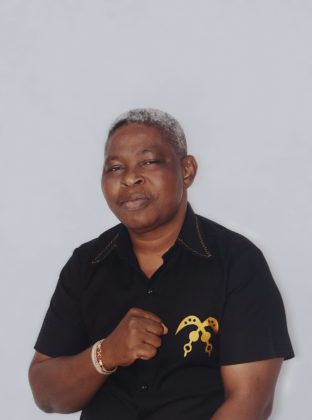 For Wizkid and Sunday Are, their artist and manager story had begun sometime in 2014 while the latter was a constant at the Mo'Hits villa and the former, manager to the Mo'Hits crew. Sometime in 2015, after Wizkid vocally expressed his wish for Sunday Are to serve in the capacity of his manager, the musician had then announced their pairing up on Twitter. With a managerial portfolio on Nigerian stars like Lagbaja and D'Banj, Sunday Are has since then lent his expertise and influence to help expand Wizkid's music all over the African continent.
ALSO READ: From Cuppy to DJ Kaywise, Here Are the 15 Most Influential DJs in Nigeria
In a nutshell, Sunday Are is largely responsible for Wizkid's domination of Africa, connecting dots and links that saw the superstar move across the continent with consistency and cohesion, sold-out show after show. The veteran manager's hands were also evident on the documentation level which was perfectly captured in the documentary-style video of Sweet One that shows him touring Africa just before he secured his RCA deal.
Wizkid and Jada Pollock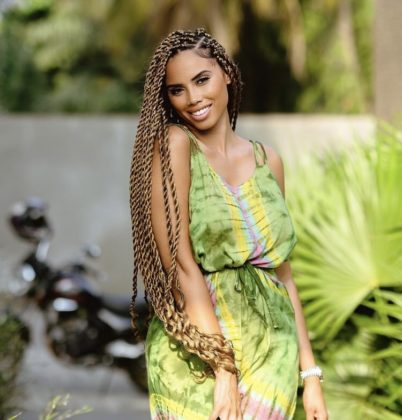 In December 2012, Chris Brown had come to Lagos while on a world tour. He'd come with a 15 man team with Jada Pollock inclusive as his manager. It was on that tour she'd met Wizkid and according to her, the rest after that was 'history.' Jada Pollock has since come to serve in the capacity of an international manager and image consultant for the starboy, putting her wealth of knowledge and experience dealing with A-list celebrities from Didier Drogba to Pia Mia and Chris Brown to work. Armed with an extensive international network, Jada Pollock has been impactful in getting Wizkid's music across to the United States which is a more difficult market to penetrate and has generally helped him cement his status as the Starboy.
ALSO READ: From 'Essence' to 'The Best', Get Familiar with the Talented Directors Behind Your Favourite Nigerian Music Videos
Who is Olamide's manager?
While there's no documentation regarding the start of Olamide's relationship with his longtime manager, Alexander Okeke, an obvious fact is that the artist and manager partnership is one that has served Olamide greatly to push his artistry to the revered status he enjoys. A jack of all trades, Alexander Okeke describes himself as a strategist, A & R and Music exec all while being the talent manager extraordinaire behind Olamide's success. Okeke is also manager to Olamide's YBNL label top act, Fireboy DML.
Who is Davido's manager?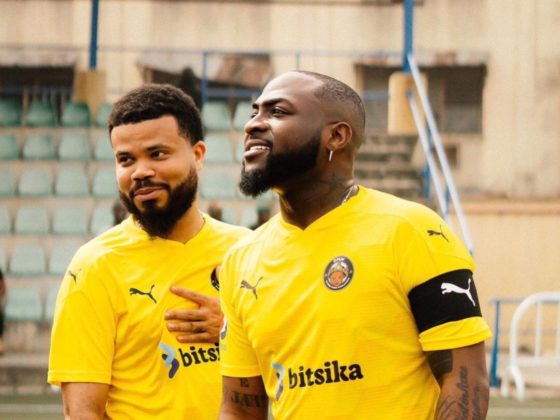 At the genesis of Davido's career, when he'd hit the scene with Dami Duro right after Back When, he'd been propped up by Asa Asika's managerial skills. But soon after there'd been a change of guard and Asa and Davido had parted ways, making room for Kamal Ajiboye to take over in the era of Aye, Gobe and more.
Davido had then been managed by Kamal Ajiboye for four years till 2017 when according to Kamal, they'd parted ways for a difference in interest. It was following this separation that Asa Asika had taken over once again as Davido's manager, jetting his artiste to global heights. While for any who isn't a keen follower of the Nigerian entertainment world, Asa's entertainment background as nephew to Obi Asika, the owner of Storm Records may be new, Asa's name has become a household one due to his managerial work with Davido.
With Asa, Davido went platinum in the US on If, sold out the 02 Arena in London twice and has also bagged multiple collaborations.
Who is Tiwa Savage's manager?
Once upon a time, Tiwa Savage's manager had been almost as popular as her. That was when her manager had been Tee Billz, full name Tunji Balogun, her manager turned husband. His position as her manager was soon lost following Tiwa Savage's termination of his contract in 2014 where she'd cited cases of fraudulence and incompetence. Following this, Mekka Millions had been the man who had stepped in to fill the large managerial shoes of being Tiwa Savage's talent manager.
ALSO READ: International Women's Day: Celebrating 10 Women Behind the Music We Love
A former staff of Savage's ex-husband, Mekka Millions and Tiwa Savage have since 2014 remained in business as manager and artiste, even through her transition from Mavin Records to Motown Records. Together, they've sold out venues and toured numerous locations, bagged deals and awards such as Savage's award for Best African Act at the MTV Europe Music Awards in 2018.
Who is Asa's manager?
Asa may have been quietly making waves on the mainstream for close to two decades but has remained as enigmatic as ever, with very little known about her. So it comes as no surprise that her manager, Janet Nwose is also a key player who has stayed closely in the shadows for as long as Asa has dominated the scene.
Asa had come in contact with Janet Nwose during a photoshoot, with Asa as the muse. The paths had however become closely intertwined when Nwose found out that much like her, Asa had aspirations to become a singer. Nwose was however able to recognise Asa's profound talent and had connected her to the gifted producer, Cobhams Asuquo and her career had thereafter, taken flight. And much like stuff from fairytale love stories, the two have worked together in the capacity of artist and talent manager ever since.
ALSO READ: From DJ YK to Ajimovoix Drums, Here Are 8 Nigerian Producers Behind Our Favorite Dance Beats
Who is Yemi Alade's manager?
For Yemi Alade, she and her manager, Taye Aliyu who also doubles as CEO of her label, Effyzie music group, have been together as artiste and manager so long, they have outlived two eras of dating rumours and continue to dominate the music scene with Yemi Alade's exploits. In fact, the duo have worked together from the start of Yemi Alade's career in 2013 with Effyzzie Music even shedding some weight by dropping some artistes so as to be able to cater to Yemi Alade better in times which was described as 'trying' for the company.
Today, Taye Aliyu is arguably one of the most successful brand and artiste managers as Yemi Alade has with her artistry taken Afrobeats to remarkable heights.
Who is Patoranking's manager?
Patoranking has gone from being self-styled as 'World Best' to being fondly referred to with the same title. This was achieved over time through the success of his music and artistry backed by two powerful managers.
Patoranking and Catalyst
Patoranking's longtime manager is the Catalyst known as Sunday Olise who has been working endlessly behind the scenes to push the star to the level he is at the moment. In fact, Catalyst was instrumental in bringing in Patoranking's second manager, Didi Maduforo. Together the team have pulled off sold-out shows and hits after hits from Patoranking.
Patoranking and Chimdinma Maduforo
Self-described with the simple words 'music enthusiast,' Patoranking's manager is Chimdinma Didi Maduforo who has an impressive portfolio as an entertainment industry guru. Chimdinma Maduforo who has worked as a radio presenter also had a brief stint in Ycee's former label, Tinny Entertainment as their brand manager. The managerial powerhouse also served in the capacity of a personal manager to Seyi Shay from 2012 to 2017 and in January 2017, picked up the very same mantle for Patoranking. They've since worked together as a team with Patoranking December headline show tagged 'Big Name,' as well as his continued reign over the airwaves with his inimitable take on Afrodancehall, being notable proof of a well-formed alliance.
Who is Tems' manager?
Tems and Muyiwa Awoniyi have in a short time become the new age music industry partnership goals, with Tems bagging major endorsement deals with Reebok and Tommy Hilfiger while also selling out venues as one of the biggest music sensations from Nigeria in recent times. And through all of this Tems' manager, Muyiwa Awoniyi is seen applauding loudly and in some cases, happens to be the well-placed first point of announcement where anything Tems is concerned. Her manager's staunch support and pride in her makes perfect sense when considering the fact that even when Tems was ridiculed and ruled out for her singing style and vocal texture, Muyiwa Awoniyi had seen something in her that others hadn't. Now with an outstanding verse on one of the biggest African records ever and several other accolades, it's clear that the manager and artiste are a match made in music industry heaven.
Who is Oxlade's manager?
The name Ojahbee may have become popular following his arrest and harassment by members of the Nigerian police force in the heat of the End SARS protests but the multitalented talent manager had already been making a name for himself with the works of his artiste, Oxlade.
The story of Ojahbee and Oxlade is very much like bond-forged brothers who found themselves and beyond fondness, rendered value one to the other. This is because the two have been close friends since childhood, with Oxlade sharing in a conversation with Notjutsok that Ojahbee's house had been a place of refuge for him after he ran away from his grandma's house. While Ojahbee has brought his music-making talents to the fore, putting his production skills to the test with three singles, he continues to go hard at his managerial responsibilities, as evidenced with Oxlade's fresh record deal with Epic Records France.
The Nigerian music space is immensely blessed with talented acts that have attained different levels of success. As a result, this list is by no means exhaustive and we'll like to hear from you on your favourite artiste manager whom you think is also worthy of being referred to as a successful manager in the Nigerian music scene.