Music videos have always served to entertain and bring our favourite musicians so close to us that at times it feels like they've performed for us right in our living rooms. They also add to the success of a song and seal it further in our visuals-inclined minds. Yet one conversation that isn't had enough is how far and fast the music video scene has come since the days of the early 2000s when they were more or less DIY projects. These days, our eyes are graced with crisp and pristine visuals complete with topnotch styling and engaging plots that teleport us to new worlds for the period the song lasts. All these are elements that have been consolidated and presented to us on behalf of our favourite artistes by talented cinematographers who are now making the world revolve with video. To give props to whom it is due, here is a list of fresh young music video directors in Nigeria who have been behind the visuals of some of our best videos in recent times:
1. TG Omori
Known as Boy Director or Wayward director, TG Omori, born Thank God Omori, has built for himself a cult following that comprises fans who came for the fireworks-- his visuals, and stayed for the after-party with his blase, tongue-in-cheek social media posts.
The cinematographer who came into the limelight in 2019 and has made a killing ever since is responsible for the visuals of disruptive songs such as Naira Marley's Am I a Yahoo Boy? As well as Soapy and in recent times, hits like Fireboy DML's Champion, Blaqbonez's Bling, Yung L's two-in-one video for Rasta and Puna among several other music videos we have been entertained by.
---
2. Unlimited LA
In 2018, Buari Olalekan Oluwasegun or Unlimited LA was the man of the hour where music videos were concerned as he shot visuals for hits such as 2Baba's Amaka, Olamide's Motigbana and Wo.
The cinematographer who discovered his affinity for creating behind the cameras from his hatred of early mornings has since remained a constant in the music videos scene with credits for recent videos suchas Timaya's Don Dada and the DJ Enimoney and Olamide track, Sugar Daddy.
ALSO READ: From Olamide to DJ Enimoney, Here Are 10 Siblings and Relatives in the Nigerian Music Industry
---
3. Ademola Falomo
Ademola Falomo works with the production company Family Inc. which has hands in jars pertaining to all things visual. With directing credits on videos like Tems' Damages and Prettyboy D-O's graphic-rager input on Pull Up tucked under his belt, many may consider the works of this young director to be aligned to alternative young Nigerian artistes.
He's however shown a penchant for simple yet vibrant storytelling across all genres and is responsible for the visuals of Mr Eazi's latest song E Be Mad, Joeboy's Show Me, as well as DJ Cuppy's Litty Lit with Teni.
---
4. Dalia Dias
If Nigeria is strapped with a lot of problems, it is also undoubtedly blessed with a lot of talents who have in turn touched every corner of the world with their gifts. Born to Nigerian and Egyptian parents while raised in North London, Dalia is one director whose watermark has been stamped on video such as American rap duo, City Girls' Twerk that features Cardi B and Blessed by Buju Banton.
Back home in Nigeria, Dalia has brought the sounds of Davido's CKay-featured La La to life with her visual skills and also directed DJ Spinall's Fireboy-assisted Sere.
---
5. Uax
Uax together with his visuals company, Uax Studio, might sound like an obscure or new name in the music video industry but it actually sits on a solid catalogue of visual productions with a mainstream video entry as far back as 2016 when Uax directed the visuals to DJ Spinall's Ohema featuring Mr. Eazi.
ALSO READ: From Wizkid's 'Ginger' to Davido's 'The Best'; Here Are the Best Videos of the First Quarter of 2021
While not much is known about UAX himself, it is apparent that he is one director with a knack for telling stories from an otherworldly perspective.
This narrative carries onto visuals such as Prettyboy D-O's Jerry Springer-inspired Police N Teef, Tems' The Key and Rema's sultry Woman. He also directed Ruger's video for his self-titled single, Ruger and Ice Prince's romantic single with Oxlade, Kolo.
---
6. Dir K
When Wizkid's team decided it was time to create visuals for Essence, his summer anthem with Tems, Director K was the man contacted.
A fast-rising name in the music video industry, Qudus Aremu or Director K, stamped his name on the corridors of the Nigeria music videos hall of fame earlier this year when he won the award for Best Video for his work on Davido's One Milli.
Director K has also created other hit visuals such as Rema's Bounce, Tiwa Savage's Park Well and Burna Boy's Onyeka.
Ironically, his journey to filmmaking had begun when he made a well-received video for a girl he'd dated some three years back on his iPhone.
---
7. Meji Alabi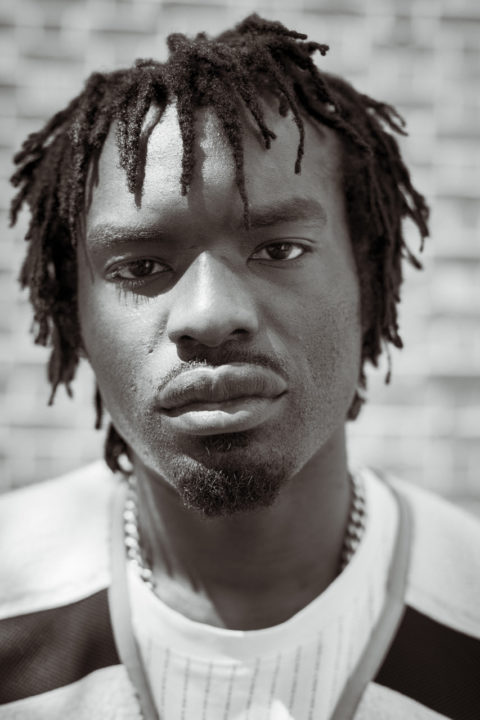 Indeed Meji Alabi's take on music videos is nothing new as he has been directing them for the past 6 years but the filmmaker has had peak periods amidst breaks from the scene. He has however in the past three years been going harder than ever, going as far as to add a Grammy to his list of achievements.
This Grammy was gotten for his contribution to the video of Beyonce's Wizkid-featured Brown Skin Girl which won the award for Best Music Video at the 63rd edition in 2021.
Meji Alabi with the production line, JM Films has also directed A-List videos such as Wizkid's Burna Boy-assisted Ginger, Stonebwoy-featured Karma by DJ Cuppy, Runtown's Kini Issue, Burna Boy's political rager, Monsters You Made among others.
---
8. Director Pink
In today's climes, no colour communicates girl power and femininity like the colour pink and that is the exact message Praise Onyeagwalam intended with her filmmaking moniker, Director Pink as well as her all-female film company, Pinkline Films.
A 21-year-old undergraduate set to graduate with a degree in Economics from the University of Lagos, Director Pink has earned her stripes in the filmmaking world with directing credits on videos such as Chike's If You No Love remix with Mayorkun. She also directed the visuals of Chike's Running to You with Simi which ranked as the music video in Nigeria with the most views in the first half of 2021.
---
9. Dammy Twitch
If TG Omori is the Lionel Messi of the Nigerian music video scene, then Dammy Twitch is very much the Ronaldo, delivering stellar visuals for the bigwigs in the music game.
Born Apampa Damilola, Dammy Twitch's watermarks graces the TV screens of music stations at least once out of five times a Nigerian music video is aired.
Coincidentally, the filmmaker left his degree in Economics to pursue a career in film which has been booming since 2017 when he landed his first major video gig with Burna Boy.
Some of the videos directed by Dammy Twitch in recent times include Gyakie's Forever remix with Omah Lay, Joeboy's Focus, Davido's The Best with Mayorkun, Patoranking's Flavour-featured Mon Bebe and many more.
---
10. The Alien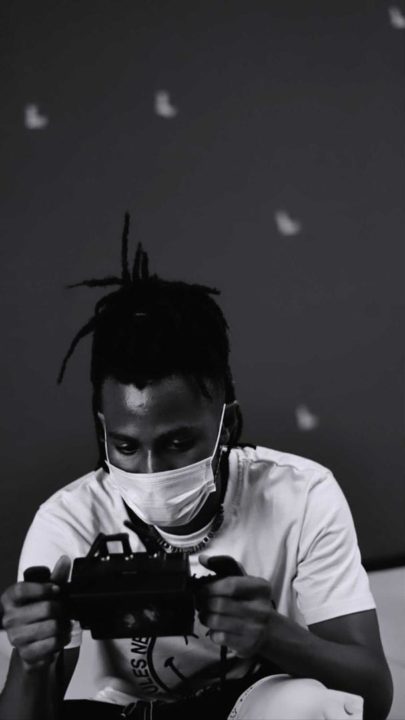 Considering the fact that this filmmaker's works are just beginning to peak on the mainstream spectrum of the music world, The Alien may be considered to be the underdog on this list of music video directors in Nigeria.
With not many details about the director behind the lens, one thing is for certain and it's that the sky is the limit for Splendadaddyalien. This is seen through videos with the watermark 'The Alien Visuals' on Small Doctor's Mandeman remix with Davido, London-based singer, Midas the Jagaban's Wuje, Buju's So Lovely and Kizz Daniel's Flex.
What's your favourite music video in recent times and which of these music video directors in Nigeria is your favourite? Let's hear all about it in the comments section.