It's Davido's Birthday! Here are 6 Times He Was A Man of the People
It's the birthday of Nigerian music star, David Adeleke professionally known as Davido.
Note: This story was originally published on the 21st of November, 2021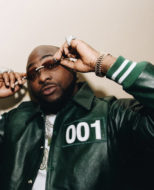 The singer turns a year older today, the 21st of November and is now 29 years old. This also marks his 10th year in the music industry since he broke out at the age of 19.
To celebrate Davido's birthday, here are 6 times he proved he cares about his fans and the people around him in different ways:
1. Davido and His One Milli Giveaway:
The 'Omo Baba Olowo' as he rightly introduced himself to us on 'Dami Duro,' Davido has never minced words when it comes to his wealth and spends heavily to put his money where his mouth is. In similar manner, he doesn't mince his wealth when showing fans love.
There's Jide Sanyaolu who he gave a million naira back in 2015 to support his education. Then the 'I Call Lati' story of an impatient fan who called Davido out over miscommunication issues that delayed his promised reward of 1m Naira from Davido after fighting for some ladies at a Davido concert. In the end, he still got the money and a visit to Davido's house.
An Instagram celebrity meme creator, @ayoafrica, is also another beneficiary of Davido's 1m Naira benevolence after posting a photoshop image of Wizkid and Davido as chief priests.
In fact, Davido's generosity is such that fans frequent his social media pages in hopes that one day, they'll get that 1m Naira alert from the OBO.
ALSO READ: Davido 1M Challenge: See Every Musician That Sent Him Money
View this post on Instagram
---
6 Times Davido Was A Man of the People;
2. Crew Love
Davido's record label, DMW which stands for Davido Music Worldwide, may only be 4 years old, but has a reputation that far exceeds its age and this is in part due to Davido's way with people.
For instance, in August 2019, Davido announced that he was on a car shopping spree for his crew members. This announcement was made with pictorial evidence of the Mercedes Benz he got for Aloma DMW. He also announced that Louis was next in line while his personal assistant, Lati whose car was to come last, got a Benz worth N70m.
View this post on Instagram

June this year, Davido also made another crew member, Santusgee, a car owner with the gift of a Toyota Camry.
Meanwhile, this time last year, in celebration of his 27th birthday, he got all members of his crew a Rolex watch.
In conclusion, wahala for who no dey DMW o.
---
3. Mo'Hits Reunion at Davido's 30BG Concert
Prior to December 2017, a longstanding item on the wishlist of several Nigerians was to have a Mo'Hits reunion live in concert. Well, Davido made that wish a reality at his 2017 30BG concert where he had all members of defunct music group, Mo'Hits, together in concert for the first time.
---
6 Times Davido Was A Man of the People;
4. Concert Fall on You
It is evident from Davido's social media, music videos and live performances that he is an energetic and bubbly person, well this seems to translate into his propensity to perform impromptu and for free.
Early January this year, receipts surfaced online of Davido performing at a couple's wedding in Ghana for free, simply because they stayed at the same hotel.
Also, during his social media hiatus, heartwarming videos of Davido singing 'Risky' along with kids on the beach served to provide fans of the 30BG star, some reprieve from his absence.
Way back in 2017, Davido also randomly organised a mini concert and an open mic night to entertain the people who were camped out at the front of his house, hoping for favours from him. The winner of the performance was then given $1,000.
Did you also see videos of Davido excitedly drumming in a church in Aba while women sang?
In short, 600 years of enjoyment for OBO.
---
5. Davido's #EndSARS Advocacy
Despite the fact that it was agreed that any Nigerian youth could suffer brutality from the hands of police, it was still a pleasant surprise to see Davido actively using his social media to speak for the people and against the rogue police force unit, during the #EndSARS protests.
However, it didn't end there as Davido went to Abuja to speak to the IGP. While there, he helped rescue some men who were already being indiscriminately arrested by SARS officials and also got members of the police force to stop throwing tear gas.
In deed, na artiste wey follow us protest we go support o.
---
6 Times Davido Was A Man of the People; 6. Davido's Birthday Fundraising and Donation
It will be remiss to end this list without adding his latest act of benevolence which has now by sheer magnitude, exceeded former acts of benevolence by the star as he recently donated the hefty sum of N250 million to orphanages nationwide after receiving over 200 Million Naira from industry colleagues, friends and fans in form of cash gifts for his 29th birthday.
ALSO READ: Davido Donates 250 Million Raised For His Birthday | WATCH STATEMENT
Happy birthday to Davido from us at NotJustOk!