The Biggest Record Labels in Nigeria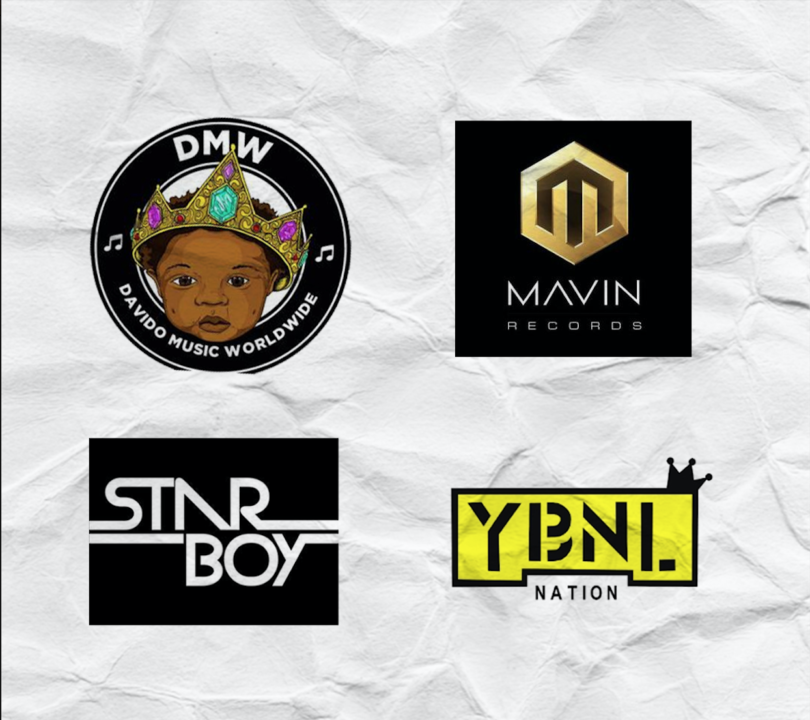 In this story, we take a look at 10 of the record labels in the country which have via their artistes; success and hit-making power proved to be the biggest record labels in Nigeria.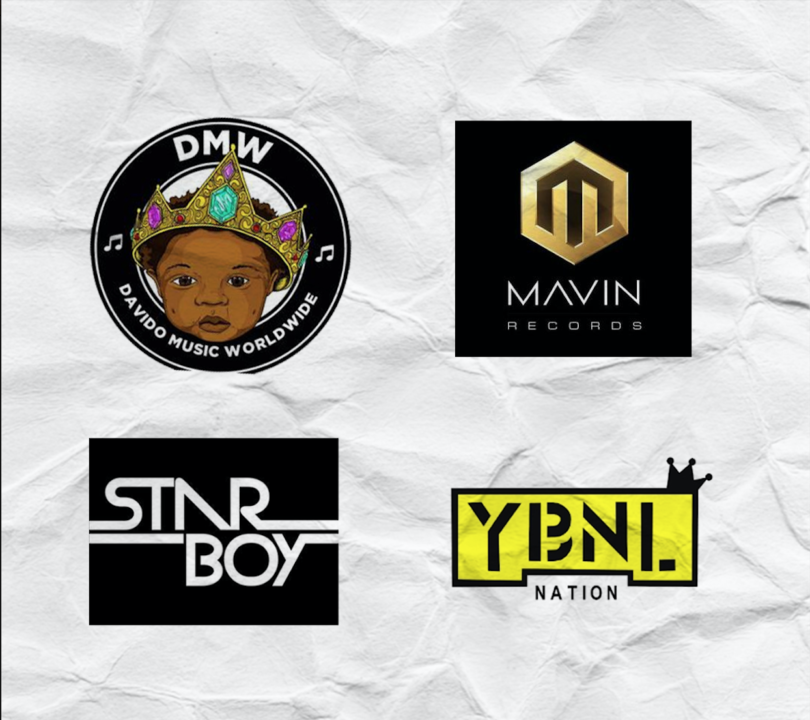 The Nigerian music industry is one big marketplace with each person about the different ventures that pay them; primarily musicians working and distributing their music with record labels and distribution or licensing companies they already struck individuals deals with. And in other cases, musicians operating all on their own, setting up shop with whatever they have and hoping for the best end of the business. Just like any superstore, these record labels which musicians get into to push their music to the next frontier all have different and unique ways of doing business as well as unique perks which members of the public may be unaware of as their main concern remains the end product; the music and the musicians. Lately in the Nigerian music scene, as the goal of Western domination becomes more actualisable, all thanks to world-bridging technologies and the almighty internet, the rush has become even madder, underlining the need for strong record deal backings to help artistes reach their goals. In this story, we take a look at 12 of the record labels in the country which have via their artistes; success and hit-making power proved to be the biggest record labels in Nigeria.
First, What is a Record Label Company?
Record labels are companies, large or small, that manufacture, distribute, and promote or market the recordings of affiliated musicians which are established by the signing of a record deal. The name "record label" is originally from the paper label at the center of a gramophone record. Record labels engage in a wide range of functions in the music industry, including new artist recruitment and development (known as A&R, which stands for artist and repertoire), music publishing, and copyright enforcement.
Who are the Biggest Music Labels in Nigeria? 
1. Mavin Records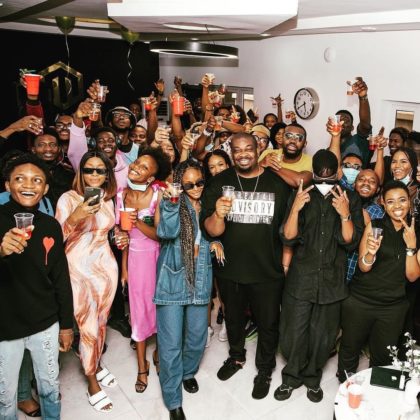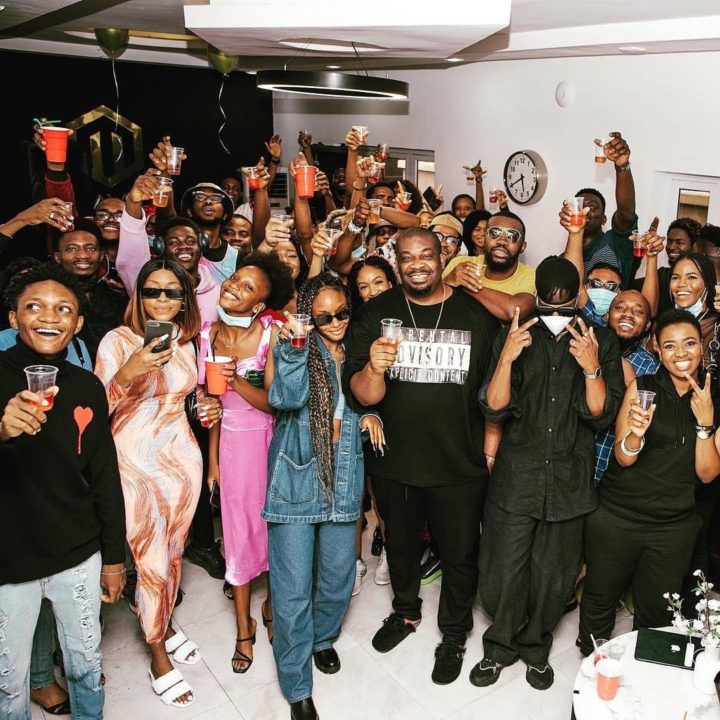 Having just recently celebrated their 10 year anniversary in an industry where the spoken consensus was that there was no structure, Mavin Records ability to find some of the most promising talents and establish them as superstars has them holding down an undisputed spot as one of the biggest, most loved and most respected labels in the country. Owned by Don Jazzy who has a double decade worth of experience working with artistes in Nigeria, and oodles of goodwill from the Nigerian populace, the label's clout also comes with strong financial backing from international investors in Kupanda Holdings which is a joint venture owned by Kupanda Investment and TPG Growth which has backed multinational companies like Uber.
ALSO READ: Get To Know the Artistes and Members of Mavin Record Label
Mavin Record itself has now grown into a business entity complete with a holding company with Mavin Holdings and an imprint label with D Prince's Jonzing World which has Rema and Ruger as its artistes.
With Rema, Ayra Starr, LadiPoe, Johnny Drille, Crayon, Magixx, Korede Bello and Boy Spyce on their roster, the label in fact seems set for further greatness and dominance into the next decade.
2. Spaceship Records aka Spaceship Entertainment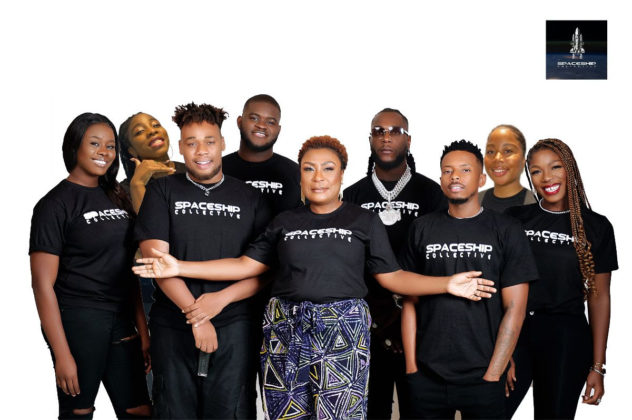 Spaceship Records may not have a long list of popular recording artistes but it does house Grammy-award winning Burna Boy, the one true African Giant, Nissi, veteran music producer and the Grammy award winning producer, Telz. All of these backed by their impressive repertoire of global collaboration deals, global deals with Atlantic Records and Bad Habit as well as campaigns and tours off the back of their flagship star, Burna Boy, makes them eligible for a claim to the title of being one of the biggest record labels in the country.
Founded on the 18th of February in 2015, by Burna Boy after his exit from Aristokrat Records, Spaceship Records is a primary company of Spaceship Collective which is the holding company that houses the record label as well as the publishing company, Spaceship Publishing. A family company true and through, the holding company is owned by none other than the energetic momager, Bose Ogulu with Burna Boy himself as the executive director and his sister Ronami as the creative and branding director.
While the record label company indeed seems like a close-knit affair, it is important to note that it once housed new school sensation, Buju and has displayed an acute sense in working with the best talents and in Burna Boy's case, continues to do so in sparkling colours.
3. Davido Music Worldwide aka DMW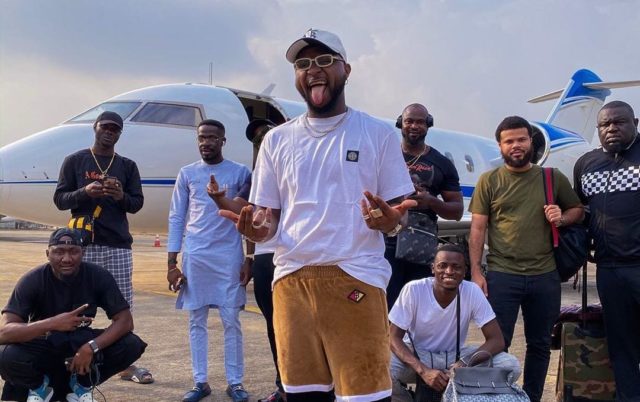 If every record label has their strong suit and unique face, DMW definitely wears the cap of being the most popular thanks to the label's ability to leverage off the fame, prestige and largesse of its founder, Davido. Founded in 2016 after Davido left HKN Music, DMW also comes with a list of music industry favourites such as Peruzzi, Dremo, Yonda and DJ ECool while also moving the conversation of female inclusion forward with their latest addition, Liya.
ALSO READ: Demystifying the DMW Music Crew, Here is a List & Breakdown of Members' Roles
DMW's popularity and prestige has also been able to take flight due to the rapport the artistes obviously share and have transposed unto frequent well-received collaborations in the past.
DMW has also been able to make their mark with the success of their flag bearing artiste and founder, Davido who continues to rake in megadeals and make mega moves.
4. Chocolate City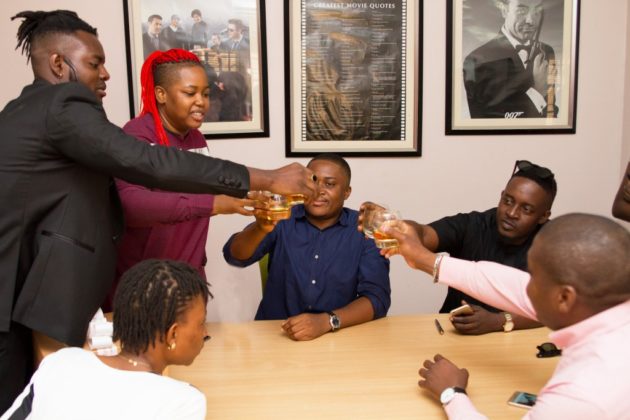 One of the few labels that made our childhood fun and served to bring our music stars closer, Chocolate City is by itself a teenage record label with 17 years in the music game. Over this period, the label has given us golden memories with music from former signees such as Brymo, Jesse Jagz, Ice Prince, Jeremiah Gyang, Koker, Victoria Kimani and more. The label was also instrumental in establishing the second wave of the Nigerian hip-hop era with rappers like M.I Abaga, Jesse Jagz and Ice Prince. It also helped inform the current experimentation of Afropop by endorsing and signing the likes of Dice Ailes and CKay, whose Love Nwantiti, off his EP, CKay the First, was initially distributed through them and now jointly in collaboration with Warner Music.
Chocolate City is however not to be conflated with the group as it operates as a subsidiary of Chocolate City Group, which is one of the biggest entertainment conglomerates in Africa. Other arms of the group are Chocolate City Distribution, Chocolate City Events, CCX and Chocolate City Media. On 28 March 2019, Warner Music Group announced a partnership with the Nigerian label Chocolate City. This deal enables Chocolate City artists join WMG's repertoire and receive the support of the company's distribution and artist services.
Chocolate City continues to keep up with the current pulse of Nigerian music and add fresh life to it even with their artistes from veteran rapper, M.I Abaga who is set to release a new album, Young John, following his transition from music production to include music recording on the highly successful Dada, indigenous rapper Candy Bleakz, new age rap favourite, Blaqbonez and Afropop singer, Noon Dave.
5. YBNL fully known as Yahoo Boy No Laptop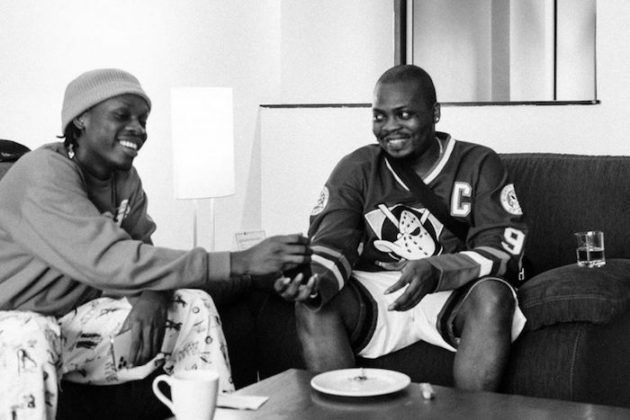 When music genres are listed in the country, the conversation is often whittled down to Afropop which is the new phase of Afrobeats, hip-hop and sometimes RnB, but space is never held for the street-hop scene which has been a veritable subgenre and culture since Olamide hit the music space in 2010 with Eni Duro. The veteran indigenous rapper has since that time worn many caps but continues to hold the door open for the subgenre and promising acts with his record label, YBNL which was formed in 2015.
From then till now, YBNL has proved instrumental in spotlighting acts in the street-hop scene and beyond. A bumper to bumper list of talented and interesting acts, YBNL's rich history counts acts like Viktoh, Temmie Ovwasa, Davolee, Lil Kesh, Adekunle Gold and others as former signees. In 2020, the record label which is home to DJ Enimoney, secured a distribution deal with Empire, an Empire distribution and record label company and has been able to shoot current acts such as Fireboy DML and Asake as well as Olamide himself, to fresh new heights.
6. Marlian Music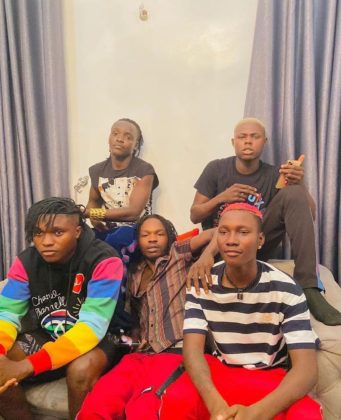 A perusal of the Apple Music Top 100 will show multiple entries from Marlian Music artistes. With Zinoleesky at different spots thanks to the success of his latest releases, Loving You, Rocking and Don't Call Me with Lil Kesh. Naira Marley's O'dun which features Zinoleesky as well Mohbad's Backside from December 2021 also continues to hold a spot on the charts. While in recent times, Nigerian music enthusiasts have begun to urge for a more centralised and indigenous chart which doesn't cede authority and glory to Apple Inc, these charts remain tangible evidence of an artiste's success, and in this case, that of the Marlian Music Label in general.
ALSO READ: A history of Naira Marley and His Marlian Music Label Members Arrests
Founded by Naira Marley in 2019, the label has within that period signed a list of prolific acts who are mostly skilled in making street hop jams that gets the whole country on its feet. Marlian Music artistes include Lyta, Fabia Blu, C Blvck, Tori Keeche, Zinoleesky, Mohbad and head boy in charge, Naira Marley who has despite his bad boy persona and infamous backstory, set up a Music label with the scoresheet to prove it is one of the most successful in the country.
7. Starboy Entertainment
2020 was the year of Wizkid's Made in Lagos but till date, the streets are still hot with records off the album, making it one of the most successful projects out of the African continent and cementing Wizkid's status as a global star and like his record label's name, the Starboy.
Named after Wizkid's moniker, Starboy Records was founded in 2013 following his exit from Empire Mates Entertainment and while Wizkid himself bagged a deal with RCA Records, the star continues to distribute his music through his label while the latter gets exclusive licensing deals.
In the past, Starboy Records has also been home to the top acts like Mr Eazi and LAX, Efya, Maleek Berry and others. At present, it caters to Terri, DJ Tunez and maestro producers, Legendury Beatz.
8. Empawa Africa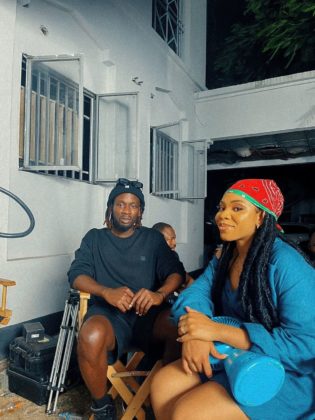 While EmpPawa Africa isn't an actual record label as they're geared to help independent artistes get the best of the music world, the facts remain that the company has over time built itself up as a formidable label services company. Cut and dried, EmPawa Africa is a label services company that provides Distribution, Publishing administration and Marketing for independent African artists and labels with aim to empower artistes become music entrepreneurs.
Founded by Mr Eazi in 2018, the singer who'd initially only hoped on becoming a businessman and not a musician has due to the business model of his company, been able to establish EmPawa as one of the most recognisable label services on the continent with an extensive roster of artistes from Nigeria, Africa and even North America. Currently, some of their most notable partners include Joeboy, Fave, DJ Neptune, Tanzanian Nandy, Killertunes as well as J.Derobie from Ghana among others.
9. FlyBoy Inc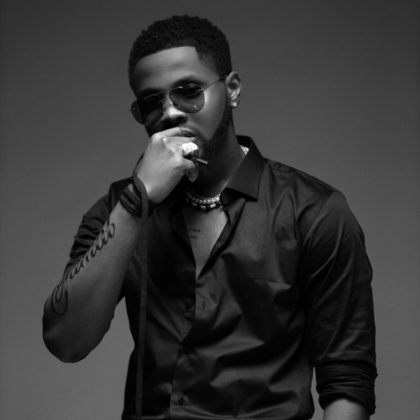 Currently, conversations have been swirling all over the Nigerian internet sphere regarding Kizz Daniels and the need to give him his due flowers following the relish and commercial success his Barnabas EP and Buga single have been met with.
All of this is also doubly noteworthy as the artiste keeps a super low profile and for the most part is only in the news for his music. Kizz Daniel has been able to pull this off with his record label, FlyBoy Inc which he found in 2017, after leaving G Worldwide.
While Kizz Daniel is currently the only act signed to the label, FlyBoy Inc had in the past signed two artistes; Demmie Vee and producer, Philkeyz. Fly Boy's act Kizz Daniels, also works with Empire who distributed his critically acclaimed Barnabas EP.
10. Squareball Entertainment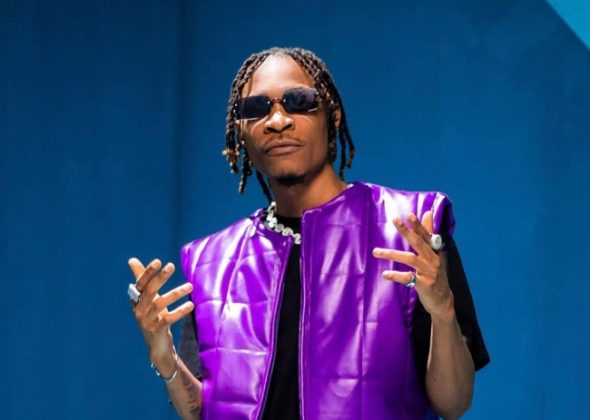 The musician to record label owner pipeline is one that is clearly up and actively running in the Nigerian music industry but for Squareball Entertainment, the narrative takes a slightly different angle which is just as inspirational as the other. Founded in 2010, Squareball Entertainment was brought to life by video director and cinematographer Adasa Cookey who is also founder of Squareball Media Productions under which he made a name for himself directing music videos.
Despite having just one artiste on their payroll with 1da Banton, Squareball Entertainment has been able to make a name for themselves with the massive cross-platform charting success of his No Wahala hit. No Wahala also got remixed by music bigwigs, Tiwa Savage and Kizz Daniel, a further indicator of 1da's success as well as the goodwill of his record label.
11. Keyqaad
There is no monopoly on the sources of excellence and the Keyqaad and Omah Lay story outlines that perfectly. For instance, prior to the Covid-19 pandemic and its ensuing lockdown in 2020, if anyone had told music enthusiasts that a musician would breakout in the way Omah Lay had, purely through streaming platforms and with music at the tempo that he'd released on Get Layd, it would have been turned down as a bad joke. But Omah Lay, himself a former producer, had indeed shone through the deafening silence of the pandemic days, cutting through the many barriers to become a new-school favourite in an era where we couldn't be outside to feel the music. Behind him was another new force, an upstart label if you may in form of Keyqaad Entertainment. Owned by Valentine Ngaji who had spent several years working in popular radio stations such as Cool FM where he was the Programs Producer, Soundcity Radio where he was the Head of Music, and other impressive music positions, Valentine had ventured fully into the business end of the music world by establishing Keyqaad Entertainment in 2018.
Omah Lay has since then been able to grow with guidance from his label to become the next big thing out of the country with successful tours to his name and a record with Justin Beiber as a prelude to his forthcoming EP. Keyqaad also boasts of another talented act, Kaestyle, and it is clear that the label is set to revolutionise music in and from Nigeria.
12. Jonzing World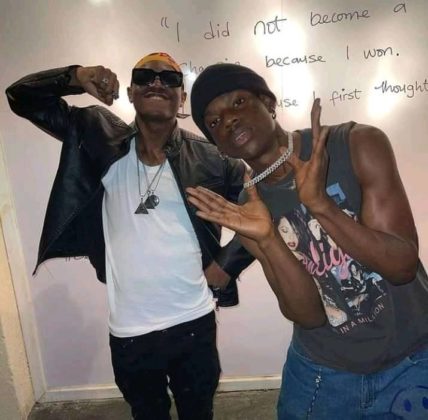 The music world may truly be a ruthless and cutthroat one, but that doesn't leave it without its endearing stories such as having siblings in the same industry. One of such exists within Jonzing World and Mavin Records as the former is owned by Charles Enebeli, popularly known as D'Prince, who is the younger brother of Don Jazzy of Mavin Records. However, beyond their charming backstory, lies an imprint label, founded in 2019 that has discovered two immensely talented acts in Rema and Ruger and given them adequate backing which has served to establish them as the stars they are today.
For more insightful music articles, get updates from Notjustok as they drop via Twitter and Facebook
Related