Demystifying the DMW Music Crew, Here is a List & Breakdown of Members' Roles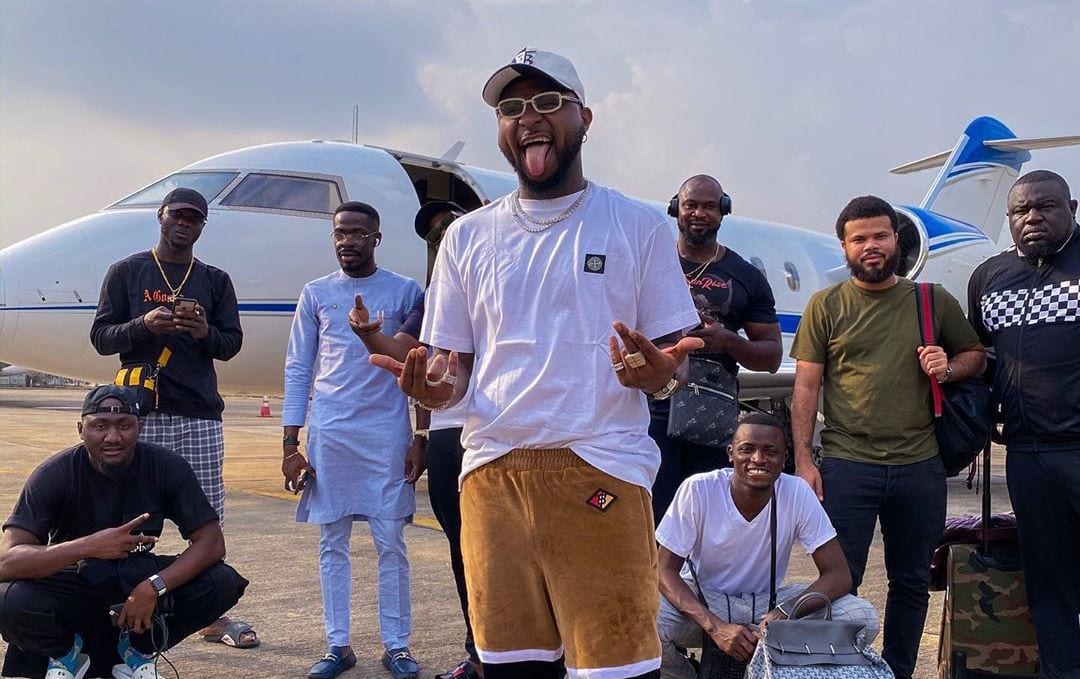 Davido Music Worldwide or DMW was formed in 2016 by Nigerian megastar, Davido after leaving his cousins HKN label and since then, the label has come to enjoy goodwill and acceptance from members of the public in a way that most other record labels in the still budding and structure-seeking Nigerian music industry, do not. This is due to their way of staying in the public eye and generating conversations, a way of life laid down by the label's owner itself, Davido. Yet despite being so well known, several things like the role of members remain shrouded in mystery. Are you a DMW fan or just curious about the running of the record label? Here is a breakdown of members of the record label: 
The Recording Acts of DMW
Davido
 Born David Adeleke, he is the force behind the label. Before his formation of DMW, he had been signed to HKN Music which he co-owns with his cousins. 
With him, DMW has signed Peruzzi, Mayorkun, Yonda, Liya and, Dremo. The record label is also fondly known as 30BG thanks to a line off Davido's Fall. 
---
Mayorkun
A frontliner and major striker of the label, he was signed to the label from the start and has since made a name for himself as 'Mayor of Lagos' and bears credits on some of the biggest songs from the label. 
---
Peruzzi
A singer and songwriter, he is a major asset to the record label with these skills. He was signed to the record label in 2018 and has been instrumental in penning some of the label's biggest hits.
ALSO READ: Rum & Boogie in 5 Shots; Here Are Our Top Picks From Peruzz's Album
---
Yonda
This songwriter and street-hop singer joined the DMW arsenal in 2017 and bears songwriting credits for some songs on Davido's A Good Time Album. 
---
Liya
Fondly referred to as the first lady of the label, Liya was signed in late 2020 after which she released her well-received first single, Melo. 
---
Dremo
The rapper in the label, he was also one of the very first signees to the record label and has since enjoyed a good run.
---
The Non-recording DMW Members
Asa Asika
He got into the music executive game early in life, from throwing parties while in secondary school to working with his uncle, Obi Asika who owned Storm Records, when he orchestrated an introduction between a group of artistes, to him. From there he learned the ropes of talent management which he continues to employ into making Davido one of the biggest African stars. 
---
Isreal DMW
He came into the limelight recently following the Cuppy and Zlatan saga of which he claimed to be present at the unfolding of. He has since retracted his words but his role as logistics manager gives reason as to why he would have been present on the Abuja trip which brewed the disagreement. 
---
Bobo "Prince II" Adejua
Bobo or Prince is the DMW member that is always suited up and this is because of his line of work, law. He offers legal representation to Davido and is also another popular face in the DMW clan. 
---
Black Tycoone
On the streets of Twitter, Tycoone has gained a reputation as the ultimate, steal-your-girl DMW member but away from that image is a Tycoone who is in charge of all-round creative direction for Davido. From pictures to videos to album cover art, Tycoone, whom Davido schooled with, is the man in control of the art direction. 
---
Tunegee
He works with HKN music as an A&R but as Davido's cousin, he's also an active force of the 30BG dynasty which is the alter ego of the DMW clan. 
---
Lati
"Call Lati" was one time, a popular joke on social media as Davido tends to reference his able P.A whenever he finds himself in need of someone to put his affairs in order. The beautiful backstory behind him and Lati's relationship is the fact that they've known each other for 10 years when Lati used to work in Davido's household following the death of his parents.
---
Obama DMW 
Obama does it all, from being Davido's manager to running his own record label company, Obama Music Worldwide. As road manager he supervises all transportation activities as well as his schedule and all other aspects that involve being on the road such as putting together press releases whenever there has been a breach of contract on the part of the show organisers.
---
Santusgee
Sometime last year, Isreal DMW announced on his Instagram page that Aloma DMW was no longer Davido's personal assistant and ceased to have ties with the DMW clan. He then introduced the replacement as Santusgee while warning members of the public not to broker any deals with DMW through Aloma.
---
Other noteworthy personalities include Father DMW who rose to stardom from being the security personnel of Davido. There's also Tunji or TJ, Davido's late bodyguard who died sometime last year after having served the star with utmost care.
That's the rundown on the members of DMW. Do you have a favorite? Share who this is below in the comment's section.