Rum & Boogie in 5 Shots: Here's Our Top Picks From Peruzzi's Album
SHARE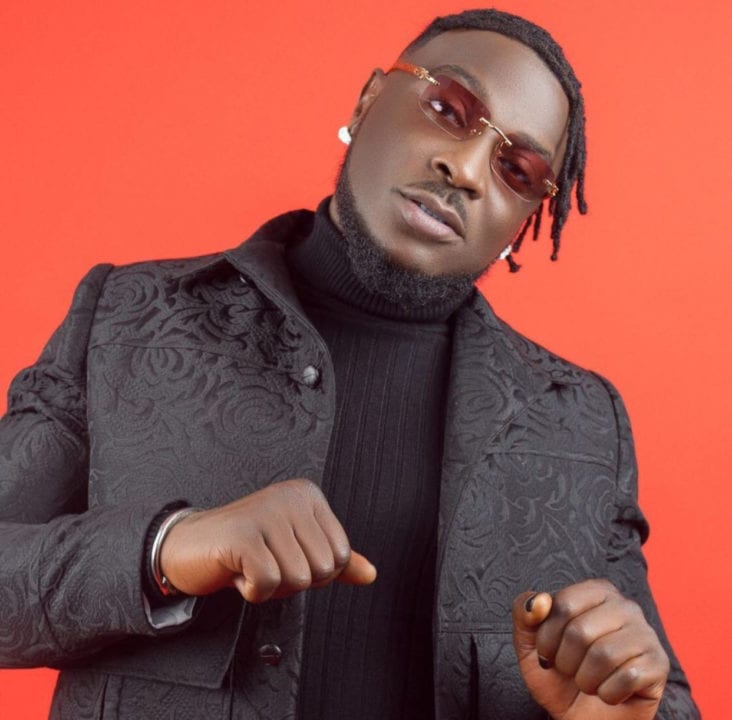 The road to Peruzzi's Rum & Boogie, has been quite the journey, slated for release late last year, his second studio album and follow-up of his acclaimed debut, Huncho Vibez, it has now only been offered to fans and music lovers several months after on the 9th of April 2021. Never one to be outdone or out-sung, Peruzzi not only offered a musical project but a double album that splits the singer into two personas; Rum for Peruzzi the lover who created his standout single, Majesty, and Boogie for Peruzzi the Huncho who's all about vibes. Together, the two sides make a robust offering with a track-list of songs that's sure to have a special selection for everyone, so we've decided to serve up the album in 5 heady shots that comprise our top picks off the two sides of the album:
The Rum Side of Rum & Boogie
1. See Love
This the third track of the album on the Rum side, here Peruzzi issues a wake-up call from the jump as See Love starts off on a high note with jolting trumpet chords playing dancehall-inspired riffs. He jumps on these chords and uses his vocals in a robust, self-absorbed manner much like a rapper's to let us know that he only does as he pleases and eschews bad energy while singing about the love he sees in his lover's eyes and at the bottom of his cup. See Love is an all-out feel-good song that would be put to good use as a wine-glass-swinging party starter.
2. Godforbid
It is obvious from Peruzzi's lyrical disposition that he has a soft spot for women of the dangerous type and that is essentially what he pens on 'Godforbid,' a song that sees him literally being courted by the infamous Domitila while being written by her fictional sister, Karishika. But Peruzzi's dangerous lover is neither of those women as he vows to protect her at all cost. Godforbid is Peruzzi the loverboy reintroduced as the modern-day knight in shining armour, willing to die for his lover. Quite the number of names were sung for so while we do not know for whom Peruzzi is willing to sacrifice his life, one thing is for sure that this song, done up with intoxicating trumpet riffs is for hopeless romantics everywhere.
The Boogie Side
3. Kalakuta
This song is the introduction to Boogie, the other side of Peruzzi where he's a lover of good vibes and it is an aptly named song as it bears the alternate name for what is Fela's New Afrika Shrine, a spot in suburban Lagos that offers it's visitors a time of unrestricted and belly-deep fun. For Peruzzi, he likens this experience to a place of no worries and sings over the fast-tempo trumpet-backed beats that despite standing for peace, he would double back on anyone who challenged him. Kalakuta can be seen as Peruzzi's ode to himself and he doesn't hide this as he leaves on the track adlibs where he addresses himself with his self-given 'Choke Norris.'
4. Baddest feat. Don Jazzy & Phyno
Prior to the release of the album, evidence of Don Jazzy and Peruzzi in the studio had surfaced on their Snapchat but no one had expected Peruzzi to get the don to shine up and present his singing side and alongside the Igbo rap icon, Phyno, as well. This unexpected confluence of heavyweights is then employed ingeniously by Peruzzi into making a highlife medley where they give praise to a woman who is very much the cynosure of all eyes present.
5. Available feat Wande Coal
This song is an invitation for listeners everywhere to do one thing and one thing only and that's to boogie down to the compelling percussion beats, Wande Coal's unrestrained singing, the calls of 'Huncho give them' and Peruzzi's energetic crooning. All of these elements are deployed so well that it would indeed prove a rough task not to move to Available.
What are your favorite songs from Peruzzi's Rum & Boogie? If you were to make a shot with 5 of those favorites, what songs would go into the shot glass? Spill your shot ingredients and let's take a swig of it in the comments section.
You can also get updates as they drop via Twitter and Facebook