Peruzzi's 'Rum & Boogie' Album Is Finally Out & This Is What Listeners Are Saying
DMW act, Peruzzi just released his sophomore album titled 'Rum & Boogie' and he's become a trending topic on the social media space.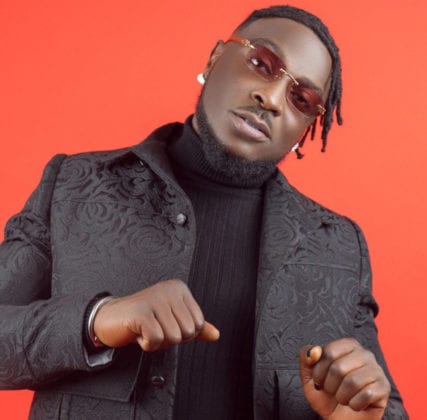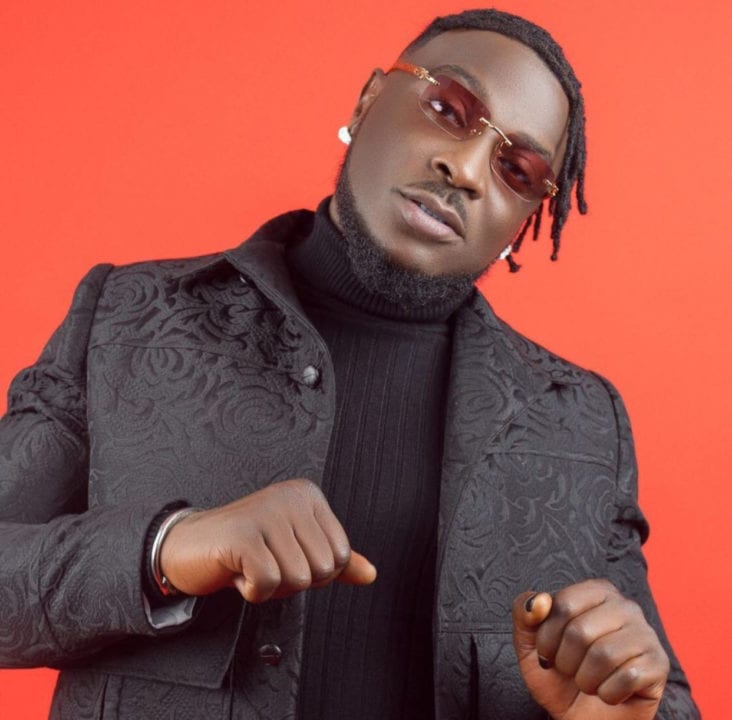 In the early hours of the 9th of April, Peruzzi served fans the 'Rum & Boogie' album. The album consists of 20 tracks and it's divided into two parts comprising of 10 tracks each. The album features the likes of Davido, Don Jazzy, Tiwa Savage, Wande Coal, Fireboy DML, Phyno, Patoranking, Set Up and Boylexxy.
Since the official release of 'Rum & Boogie', Peruzzi has become a hot topic on Twitter. Music stars like Davido, Don Jazzy, Phyno,and Laycon have endorsed the album. Here's what listeners are saying about the album and the singer;
Peruzzi's Album is 🔥🔥🔥
🔊🔊🔊
Congrats @Peruzzi 💪🏽

— Laycon💡🐺 (@itsLaycon) April 9, 2021
@Peruzzi this project bro 🔥🔥🔥🔥🔥🔥🔥🔥!!! Out now pic.twitter.com/xTzbm15B75

— EZEGE 1 (@phynofino) April 9, 2021
Peruzzi has given us the best album in 2021.

— Tife 🌚 (@Tife_fabunmi) April 9, 2021
Music dun enter peruzzi blood, even if you wake am from sleep he go still drop hit

— Samuel Mbah (@Mbahdeyforyou) April 9, 2021
Big up @Peruzzi . His album is out 🌎 Rum & Boogie. Go run the numbers up. Stream and share #GreatnessRepublic

— DJ Neptune #Greatness (@deejayneptune) April 8, 2021
A 20 song Album for us to wash and rinse ! Congrats Peru !!! It's 30BG till the end ! @Peruzzi

— Tunji Adeleke (@Tunegee) April 8, 2021
20 songs and not a single miss. Thank you Peruzzi.

— THE MODEL (@Oberryhovah) April 9, 2021
Peruzzi should be banned from making music!!! How can you drop 20 straight hits in one album? What are you trying to commit if not murda? #RUMnBOOGIE

— Vinnie (@Vinz6199) April 9, 2021
😂 Peruzzi bad!!! "let's go to LA.. But let's not go the Earlay(LA) #RumAndBoogie

— Baudwin 🇨🇲😈 (@baudwin10) April 8, 2021
Congrats @Peruzzi . Oil Dey your head

— Bizzle Osikoya (@bizzleosikoya) April 9, 2021
This peruzzi album comprises of all types of vibes your looking for😫😫❤️🎈🎈... #RUMnBOOGIE

— Star_Smart (@Starsmart13) April 9, 2021
Peruzzi put him work on this "Rum and Boogie" Album and he sure delivered. I hope this album opens bigger doors for him and he reaches his full potentials.

— OLAMIDE 🌸💖🌸 (@Olamideofficial) April 9, 2021
just heard gunshot again on the album.
Underrated jam from Peruzzi.

— 𝕄𝕒𝕔𝕙𝕒𝕒𝕝𝕒 𝕁𝕟𝕣. (@kusssman) April 8, 2021
Murda!!!!!!!🤯🤯🤯🤯🤯🤯 @Peruzzi deserves to trend forever obara jesus this album be so sweet i can taste it #RUMnBOOGIE

— Yo' Fav🇨🇦 (@chriz_milez) April 8, 2021
Peruzzi Album Tonight. Choke 🔥

— LIYA (@yes_liya_) April 8, 2021
This peruzzi album comprises of all types of vibes your looking for😫😫❤️🎈🎈#InternationalMenTwitterDay pic.twitter.com/KVK4NDFmhg

— Ment-or-Milly ||🔥#EndSARS (@AgentSillyMilly) April 9, 2021
Still can't get enough of Peruzzi's album.

20 tracks of bliss and vibes 🚀💎

— Uncle Bamise ❁ (@KBakxy) April 9, 2021
@Peruzzi 's Rum&boogie album is a banger. All hits no misses. 🙏🙌

— Ragnar. (@Ragnarletsfuck) April 9, 2021
peruzzi sabi this thing 🤯 #RUMnBOOGIE

— wande 🎟 (@blaccmajek) April 9, 2021
Rum n Boogie 😎

— Davido (@davido) April 8, 2021
#Baddest with man like ⁦@Peruzzi⁩ and Phyno 🔥🔥🔥 https://t.co/vvTw0Ofp6u

— IT'S DON JAZZY AGAIN (@DONJAZZY) April 9, 2021
No bad song !!! @peruzzi_vibes congrats I love u !! pic.twitter.com/MPSlSrBfzG

— Davido (@davido) April 9, 2021