The 13 Best New and Rising Nigerian Rappers in 2022
SHARE
Over the past few weeks, Nigerian social media has been awash with several conversations on the state of hip-hop in the country. While some music enthusiasts and industry players are of the opinion that the genre of music has succumbed to the upbeat tempo of Afrobeats and Afropop and has met its end in the country, others remain staunch believers in the Nigerian rappers' ability to weave words together to make bars and put together flows that will land safely in the hearts of music lovers and find good footing on charts, to lead the much-needed revival of hip-hop in the country. While rappers like LadiPoe, aptly called the leader of the revival, Cheque and Blaqbonez who is self-touted as the best rapper in Africa have been able to hold theirs in the recent jet age of Nigerian music, chart evidence and statistics continue to favour other genres such as Afropop, street hop, and even the alternative scene has witnessed a more significant boon. Regardless, there is a lot of work to be done to bring Nigerian Hip-hop back up to a place of pride, and it isn't by blame-bandying and problems-slanging, so in this story, we attempt to spotlight the works of young and promising Nigerian rappers who have been upholding Nigerian hip-hop by putting their unique spin on it. Taking a look at their lyricism, rap oeuvres that walk the talk, and recency, here are 13 young Nigerian rappers of the new age you should listen to in 2022:
1. PsychoYP
These days, a key element several rappers find themselves missing is a hometown attachment that informs the initial community that grows into a sprawling fanbase, but this is one thing PsychoYP has on lock.
Born Nicholas Ihua-Maduenyi, the 25-year-old rapper has been able to push his youthified iteration of Hip-hop which incorporates American trap, occasionally, British grime as well as Afropop, past his hometown of Abuja by consistently putting out banger rap tracks after rap tracks as far back as 2017 when Soundcloud was the oyster for promising up and comers. Now, PsychoYP is the leader of the pack of his Apex Village collective, an Abuja-centred group which binds rappers like Laime, Zilla Oaks, producers and singer, Azanti.
While juggling his artistry and business, YP has risen to fame among Nigerian youths and hip-hop lovers all over with his first album, YPSZN launching him as a flow god. His sophomore project, YPSZN 2 further cemented this fact and expanded his fanbase. And with features that more times than not flay every other rapper on the track, or have them in a head-to-head lock in addition to his most recent project, Euphoria, that show him take his sound to international planes, PsychoYP has proved himself to be a diamond-standard lyricist of the new school.
2. Prettyboy D-O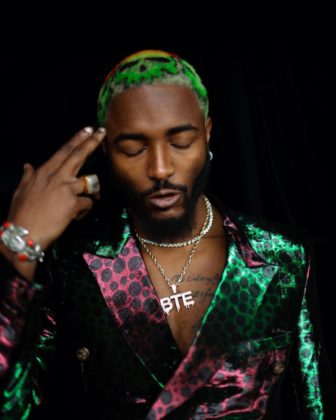 Born Donald Ofik, Prettyboy D-O is many things; the leader of his self-made culte subculture for one, the African Dennis Rodman for another, but above all, a rapper cut from a different clothe and entirely in his own lane.
Becoming a major attraction on the underground scene in 2017 with his standout debut, Footwork, DO had doubled down with singles like Chop Elbow and the Falz-featured remix. Within a short while, D-O came to establish himself as an Alte rapper with enough flair and street panache to appeal to any and every Nigerian, hence his Culte movement. D-O was also able to leverage on the power of collaborations and in 2018, had released a well-received debut album, Everything Pretty.
ALSO READ: 22 Nigerian Artistes to Watch in 2022
Since then, the patois-inflected rapper has with his style which champions articulated rage and the utmost devil-may-attitude, attained cult classic status, racking up a loyal fanbase that has turned up to his sold-out shows, singing his every lyrics word for word. His rockstar energy has also earned him a debut on Color Studios with his single, Jungle Justice. And as he simultaneously never fails to make a statement with his records, be it singles or his latest album, Love is War, down to his personal style with artsy hairdo or his replay-worthy music videos, the sky is definitely the starting point for Prettyboy D-O and his movement.
3. Davolee
In Nigerian music, especially the hip-hop scene, a co-sign from a bigger artiste could literally be the answer to an up-and-coming artiste's prayers, serving to open doors they were miles away from and place them in conversations that would greatly benefit their career. This co-sign effect has proved especially instrumental in the street-hop scene, gifting music lovers with prolific street-hop rapper and singer, Davolee.
Full name Shokoya Oluwasegunfunmi David, Davolee had first turned heads with his cover of Desiigna's trap record, Panda. He'd doubled back with a freestyle video of a song known as Festival Bar and this had become the key to unlocking the next level of his artistry as it had landed him a record deal with Olamide's YBNL in 2016. A rap veteran with unquantifiable love from the streets, this arrangement had served to launch Davolee into the limelight as a street rapper that could hold his own. He soon proved this on Olamide's Pepper Dem Gang and expounded on this point even after leaving YBNL in 2019. With several well-received singles to his name and his debut album, Earning Wish making certifiable waves in 2021, Davolee has successfully established himself as not just another young rapper slash singer but as one of the voices of the streets in the new age of Nigerian music.
4. SGaWD
If the ratio of singers to rappers in the country is slim, the female representation for the ratio of rappers is even slimmer but this hasn't stopped SGaWD from making a name for herself as one of the hardest female rappers out of Africa in recent times. Making an unmissable entry in 2020 first with 'Like Me' that saw her flex her vocals, SGaWD soon flipped the coin to reveal her rapper side first on Feel Right with Mafeni and Doz, then on Resistance with Jess Eta, while still fluidly expertly switching roles between singing and rapping.
SGaWD began to thread more mainstream waters the year after with a successful collaboration with Aux Africa and then put out Popshit with Somadina. Popshit instantly became the summer anthem for young Lagosians and served as a curiosity-piquing prelude to her debut EP, Savage Bitch Juice. While fans continue to enjoy her EP with Rude serving as the sex-positive, body-positive, and audacity-injecting fan favorite, it's become fully obvious that SGaWD is set in motion to take her rightful place as Nigeria's Queen B of hip-hop.
5. Odumodublvck
If the many elements that come together to make up a rapper and launch them into success were just as tangible as Thanos' infinity rings, then Odumodublvck is well on his way to becoming the ultimate Nigerian rap villain.
With roots in the Southern part of the country and history and community in Abuja, the throat-slashing rapper has been able to blend several of these elements together to present a highly personalized energy-giving iteration of +234drill. One of two rappers on the standout drill track, Agbalagba, Odumodublvck has also been able to gain fans from different avenues as a keen collaborator and member of Anti-World Gangstars, as well as other collaborative efforts with rappers and producers. Armed with Duracell-level energy, an unstoppable flow, and a thrilling yet uncanny ability to paint the most graphic pictures with his lines, Odumodublvck is sure to rap his way to the top of the charts.
6. Superwozzy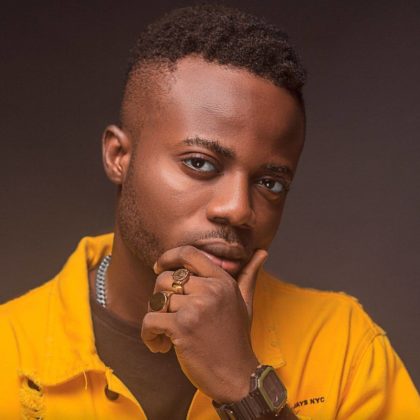 In North America, trap music has been able to revolutionize the movement of hip-hop not only in America, but globally, producing the next generation of global rap stars and making a case for the continued viability of Hip-hop. Back home, while Nigerian trap music may not be as popular, with American trap constantly making the rotation of Nigerians from different walks of life, there are two genres that seem to be swaying the crowd; +234drill and street hop. Commercialized by Olamide in the 2010s, street hop has continued to hold amazing potential and command over the Nigerian music -sphere and in recent times, Superwozzy or Awodoyin Oluwamayokun, has with his cadence and style which is much like a melting pot of trap and indigenous hip-hop, proved that he has what it takes to be the next champion of the streets.
Releasing his debut album, Light of the Trenches, Superwozzy gave fans and music lovers a lesson in the art of putting your money where your mouth is by releasing a project as entertaining as it is illuminatory.
7. Eeskay
With the emergence of an equally talented but younger generation eager to stake their claim in the industry and take theirs, comes the felling of old pillars and the dismantling of the gatekeeper's post. For Eeskay, this revolution was plainly highlighted on his standout track, Agbalagba which features Odumodu Blvck– a song about an older person demanding too much and eventually meeting his waterloo. A drill rapper with roots in Abuja, Eeskay has been able to rise through the pool of talented artistes in the nation's capital, with his hard-hitting and experimental take on hip-hop, an Eeskalised version of Nigeria's take on drill known as +234drill or Afrodrill.
As +234drill is poised to take over the local rap scene, Eeskay's gutting flows and bars as evidenced on his debut project, Drill or N.A.H, which is a double-offering of drill and New Afro Hip-Hop (N.A.H), a style which he's a master of, shows that he is set to become one of the young greats every hip-hop lover should pay attention to.
ALSO READ: From Bella Shmurda to Seyi Vibez Here are 12 Street-Hop Musicians Redefining the Sound in Nigeria
8. Mojo
Mojo calls himself many things; Orisha meaning oracle, rap Jesu; rap Jesus, as well as 'the lesson teacher' and more. While most mainstream music lovers may only know him for his big break with his Prettyboy D-O featured rap song, Chop Life Crew, he's proved himself deserving of these self-given monikers over and over.
Always sure to drop double-take worthy bars in English and Yoruba, Mojo has been able to grow out a very supportive fanbase who consistently mark attendance on his singles from Shawarma to Lesson Teacher, down to his collaborations with members of his Chop Life Crew collective and other musicians. 
9. Phlow
As the face and pulse of hip-hop continue to change, fewer rappers stick to the traditional cadence and techniques, but not Phlow, who has been able to breathe new life into these templates. Full name Stephanie Asuai Eyime, Phlow's flow re-establishes her professional moniker in titanium and has quite literally inserted her in typically male-dominated conversations. But this is not a first for the talented femcee who started rapping as a teenager to outdo her brother's verses.
Since her debut in 2017 with the album, Mind, Body, and Phlow, there's been no letting up on the steeliness of her bars as evidenced on her 2020 EP, Marmalade as well as her latest output, a verse on Alpha Ojini's The Coin, as she continues to be the emcee's femcee.
10. Payper Corleone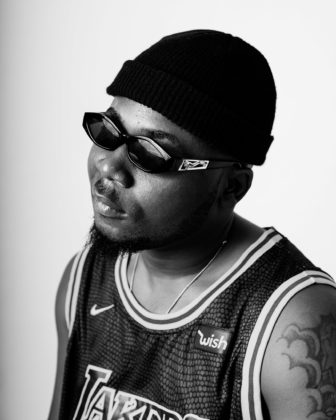 A full-fledged rapper's rapper, Payper Corleone is proof that Hip-hop lives on in the ears and hearts of young Nigerians. Rapping since his secondary school days, Tombra Asikpi or Payper had risen to fame in 2015 with the release of two mixtapes; Love & HipHop and Friday Flight Freestyles. Then he'd cemented his hold on the scene with his commercially and critically successful album, BARS 2.
Since then he's made an appearance on the famous Hennessy Cypher, DJ Jimmy Jatt's Jimmy's Jump Off and others while working with a wide roster of Nigerian Hip-Hop greats like Terry tha Rapman, Erriga and more. With a Headies award nomination for his single, Sacrifice in 2019 and a very solid fanbase spanning from those who come for the throat-cuffing freestyles and stay for the albums, Payper Corleone is for sure a rap don. 
11. Zilla Oaks
Full name Rodnee Okafor, Zilla Oaks artistry makes for the perfect blend of the old and new with a style that blends the lyricism, cadence and flow of emcees from before over beats and adlibs that are very much the moment, be it trap or drill. And in an age where some rappers may let the beats do the talking, Zilla revives the standard by bringing the heat to the booth.
While some of his oldest works which serve as a prelude to his No ZZZ album have suffered a takedown due to distribution brouhaha, Zilla has been able to establish with the self-same album and its follow-up, No ZZZ 2, as well as a list of guest verses and collaborative efforts that puts his peers on their toes, that he's one rapper to not be slept on. 
12. Paybac Iboro
In 2019, Paybac Iboro was nominated for the Headies Category for Lyricist on the Roll with Implode, a track off Lost and Found, a collaborative project with Boogey. And then in 2021, he also got nominated for the category of Best Rap Album with his album, CULT!
This cosign served as a mainstream indication of his witty and superfluid lyricism that stands out in any cypher or collaboration. These factors coupled with his ability to rap about any topic over beats of any kind and his extensive collaborations from the aforementioned Lost & Found, to Autopilot and his album, Cult!, serve as testament to Paybac's super smooth artistry.
13. Alpha Ojini
The world belongs to dreamers and storytellers and the rapper, producer, and studio engineer, Alpha Ojini is set to make it his oyster with his well-strung stories, laced over rap instrumentals and compounded with compelling choruses. In 2014, Ojini had entered into the MI Abaga-hosted competition of Best Rapper in the East, sponsored by Star beer, and had won. Before that, he'd already released three projects; No Silence, The Road to R.U.S.H, and My Own Horns: The JazzRap Project. His win had served to call attention to his skills as well as the singles he released afterwards as a prelude to his debut album in 2018, Half Price. 
Born Ebuka Alex Ojini, Ojini easily became a fan favorite among Hip-hop heads of the new age with his collaboration and timeless interpretation of his well-received projects such as Chvmeleon and Tears Are Salty For A Reason. And indeed, while the lyricist may have been in the game for a decade and more, when he dropped No Silence in 2010, it's clear from his flows and energy that the rapper doesn't intend to be anywhere else than the top of the Nigerian food-chain. 
If you enjoyed our list of fresh Nigerian rappers to listen to in 2022, get updates from Notjustok as they drop via Twitter and Facebook