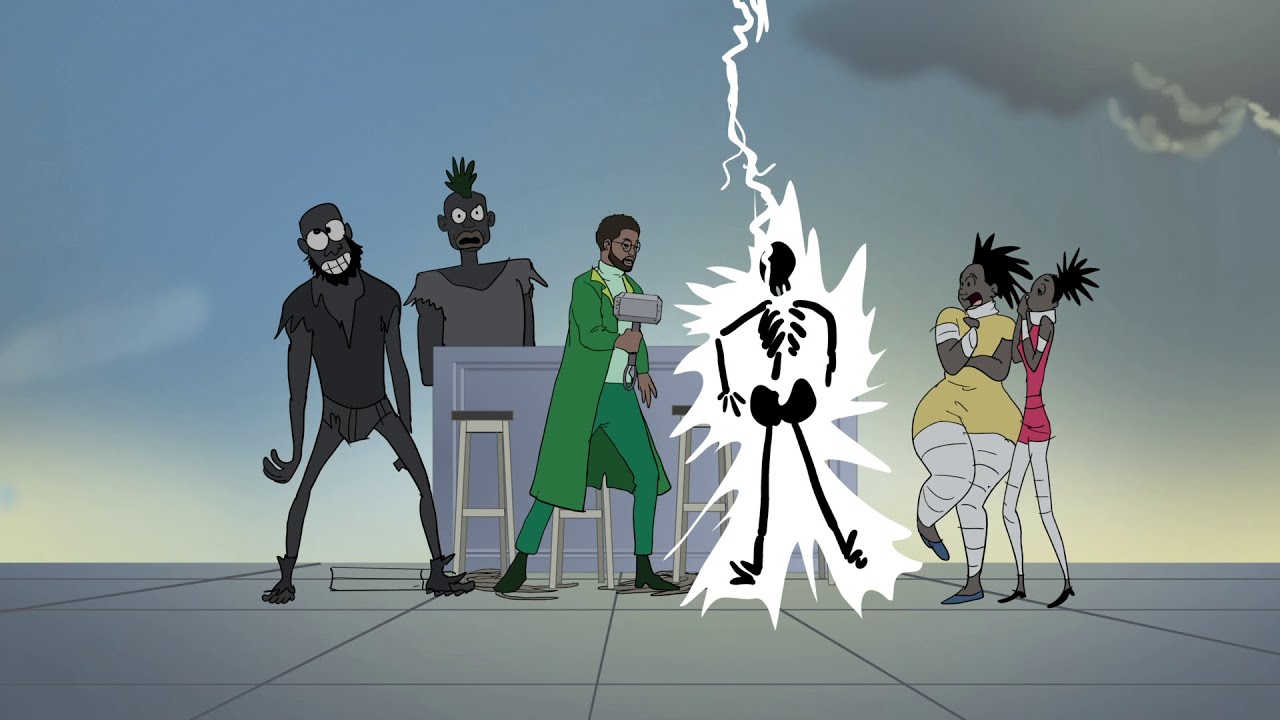 In this story, we pay homage to Nigerian music videos it by highlighting 10 of the best-animated ones.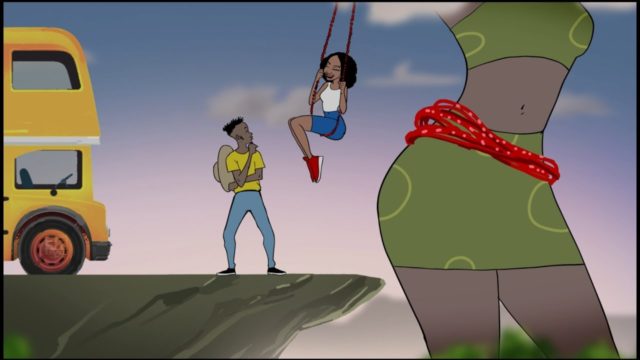 One thing about Nigerian music, even when it was generally not as good as it currently is, we always got served with good music videos that pieced together quality directing, choreography, styling and a resolution that was for the most part, at par with videos in that era. With the right factors coming together to get our music more attention first on the local scene before the international, this attention to visual details had become an additional booster that had piqued the interest of music stations to spin local videos and music enthusiasts to tune in. So in this story, we pay homage to Nigerian music videos but take a spin on it by highlighting the animated ones.
See the 10 Nigerian music videos that are animated:
1. Suuru Lere by Lagbaja
Lagbaja's Suuru Lere is an 8 minutes long track that recounts Nigeria's political history right from the amalgamation to the moment we gained independence and then the onslaught of coups that ensued. All of these events were rendered in animation so as to provide viewers young and old with a well-detailed and graphic depiction of the circumstances surrounding our democracy which was the crux of the song; patience with each other despite our myriad differences in the face of the democratic mandate.
Today, Lagbaja's Suuru Lere is 22 years old as it was released in the year 2000 but it seems the message in his song and the visuals collectively flew right over the nation's head with the state of affairs mirroring that depicted in the video.
2. Ijoya by Weird MC
Weird MC's Ijoya had been a huge hit in 2006 when it was released and it had launched the rapper into the limelight. Its fully animated video had further endeared the song to its viewers as kids most especially were in love with its colorful graphics that saw Weird MC go from swaggering in front of a Hummer Jeep to dancing with an all-female troupe as well as talking drum players.
ALSO READ: The Most Successful Managers in Nigerian Music
The video was also additionally brilliant in that the much-loved animation had distracted viewers from Weird MC's utterly masculine-presenting style which may have rubbed the highly normative Nigerian society the wrong way if rendered in the typical life-like form.
3. For Instance by 2Baba
When 2Baba made 'For Instance', he was then known as Tuface and was the absolute sweetheart of the music scene. For Instance had been a huge hit from the jump as it was melodic, catchy, and very relatable while highlighting the million and one problems with the country.
Its simple video which was in animated form saw 2Baba appear in many scenes from traffic to the club and in newspapers and this colourful depiction had been well-received, earning the video a formidable run on music video stations.
4. Action Film by M.I Abaga featuring Brymo
The late 2000s and early 2010s were owned by iconic rapper M.I Abaga and in 2010 he gave TV an unforgettable moment with the video of his Action Film. It had been animated, action and sleuth filled with M.I as the main character carrying out stunts from a car to a plane, dressed up in a sharp suit in a bid to rescue a kidnapped woman.
ALSO READ: Best Intro Songs on Nigerian Albums from 2000s-2022
Towards the end, Ice Prince had made a timely cameo, coming in to save M.I when the chips were down and these elements and its close depiction of the chaos in Lagos and a typical action movie served to make the video a favorite.
5. Surrender- Mr Eazi ft Simi
Mr Eazi has with his EmPawa initiative revolutionized the music business and one of the ways in which he did this was by popularising visualizers.
what are visualisers?
Apparently, visualizers are different from music videos in that while they're visuals that accompany a song, they're typically very simplistic with the aim of bringing the song to life in an easy-to-follow manner that is still interesting. Most times they're digital and are animated.
Mr Eazi's Surrender is a perfect example of a visualizer as he was depicted dancing with reckless abandon beside a giant waist adorned with waist beads, swaying to the beats of the music. The animated Mr Eazi also threw in some hilarious dance moves that illustrated kicker lines like "I know say I no strong like Mike Tyson I know say I no get the voice like Michael Jackson."
Surrender was a hit with the Poka Studios animated video amassing 11m views, which is double the number of views the official video got. Since then Mr Eazi has made a killing with animated visualizers like the Chronixx-featured She Loves Me and visuals for recent singles like 'She Loves Me'.
6. Joeboy by Lonely
Embarking on a binge of Joeboy's videos will reveal that the Afropop sensation is a fan of animated visualizers and this makes perfect sense given that the star is signed to Mr Eazi's EmPawa Initiative.
Also created by Poka Studios, Joeboy has with his visualizers not only provided viewers with a colorful video but hilarious ones from Call to Lonely. The visualizer for Call was released at the height of the pandemic, proving to be the smart way out given the restriction on movement and gathering. It was well received and sits at 7.2 million views at the moment. While it's his most viewed animation video, the visualizer for Lonely takes the cake by virtue of its funniness.
In Lonely, Joeboy's aloneness is juxtaposed against a bunny with a thriving love life who takes advantage of the singer's space and telephone in wooing his bunny lover while Joeboy waits on his love interest.
ALSO READ: Best and Biggest Breakout Nigerian Songs of the 2010s
Eventually, Joeboy's wait is rewarded just as the bunny is jilted by his lover for a buff-looking bunny and Joeboy gets to kick the callous rabbit out. The visualizers to Call and Lonely also feature interesting cameos of Joeboy's label boss Mr Eazi who plays random roles from being the driver of the golf cart in Call to being the delivery man of the bunny's carrots in Lonely, serving to give them Marvel level twists.
7. Rora by Reekado Banks
The visualizer for Reekado Banks Rora had been released before the more popular official music video but this had not hindered the video from getting substantial clicks.
In fact, till date, a total of 14 million people watched Reekado Banks sing, put the lyrics into action and dance with his animated love interest in the Poka Studios created visualiser for Rora.
8. In My Maserati by Olakira
Olakira's In My Maserati had blown up with a dance move and a challenge in tow. These had been off the back of his visualizer that had stitched together hilarious scenes where he drove his lover around first in a shopping cart and then a wheelbarrow before finally, they hopped in an actual Maserati.
Directed by the self-same Poka Studios behind Mr Eazi and Joeboy's visuals, the visualizer had contributed to giving Olakira his first hit song with In My Maserati.
9. Greed by Jinmi Abduls featuring Oxlade
In the Oxlade featured song, Greed, Jinmi Abduls vocalizes about his act of infidelity where he cheated on his lover due to greed and is now begging her forgiveness.
So in the visualizer which was produced by Naiky Toonz, we get emotion-filled scenes of first Jinmi tailing his lover all around town while apologizing. And then a scene with Oxlade which sees him confessing to a priest who hilariously joins him in apologizing to his wronged lover to no avail.
10. Thunder Fire You by Ric Hassani
Right from the audio, Ric Hassani's Thunder Fire You elicited laughter so it was only right that the video did justice to the song.
As a result, Ric made use of a visualizer with a few scenes depicting his ill-treatment from his lover followed by literal and swift retribution through thunder strikes on her and her friend.
It gets even funnier when God and the angels weigh in from heaven to express their displeasure and eventually mete out punishment on the lover even faster than Ric himself could.
Other animated Nigerian music videos include Olamide's Love No Go Die and Yung L's Wizkid featured Eve Bounce Remix. What other animated music videos do you know? Add them in the comment section.