Ronaldo shares thoughts on the GOAT debate with Messi
SHARE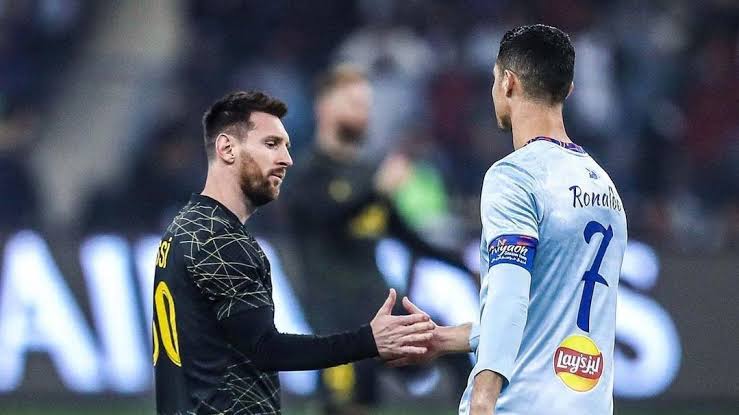 The debate on who is the greatest footballer of all time between Lionel Messi and Cristiano Ronaldo for years to come even after they retire from the sport.
Most football supporters around the world have always wanted a final between Portugal and Argentina as that will help them end the debate on who is the greatest player between them.
Former Real Madrid player, Cristiano Ronaldo was speaking in an interview which was reported on the official website of Sportbible.
He was asked if Lionel Messi winning the FIFA World Cup has ended the debate on who is the greatest player between them. According to the Portuguese international, the debate will continue no matter who won the World Cup.
"Even if I win the World Cup that will continue. Some people like me more, some less. It's like in life, some like blondes, some like brunettes. I have always had to show what I can do year after year. I would love to win this tournament. I am ambitious but if you tell me I won't win any more tournaments I would still be happy given all I have won. In the history books, all other records will be there. But obviously, a World Cup on the shelf wouldn't be bad. It would be a dream."
Messi led Argentina to win the Qatar 2022 World Cup by beating France on penalties in the final game of the tournament while Portugal were knocked out by Morocco in the quarter-finals.
Related