Proverb ft Mode 9 - ProMode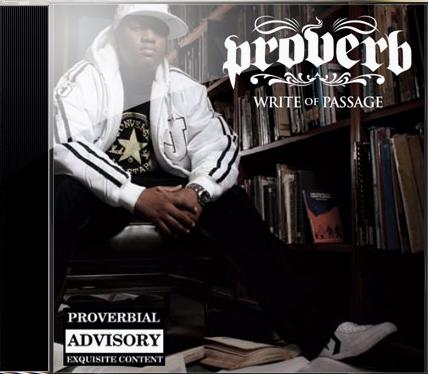 I've been doing a lot of browsing lately; checking out the level of hiphop in other African countries, while engaging myself in productive discussions with my close buddies from several parts of Africa. In doing so, I got a chance to listen to a few rap albums by some of Africa's finest lyricists. It will surprise you how good these guys are, and how blind some of us actually are when we conclude that the "best rapper in Nigeria" automatically becomes the "best rapper in Africa."
Take South African rapper, Proverb, for example (he was on the All Around The A track Mola posted a couple of months back). I listened to his most recent album, Write of Passage (released in 2009) and I couldn't skip a single track... not a single track!
"Promode" is one of the tracks on Proverb's album which features Naija's own rap kingpin, Mode 9. On this track, both rappers came korrect in a bid to show why they're regarded by many across the continent as the best in the field (try counting the number of sick bars on this joint). I sincerely believe African hiphop has reached a point where we can comfortably sell it to the world. What ya think?
*O.O*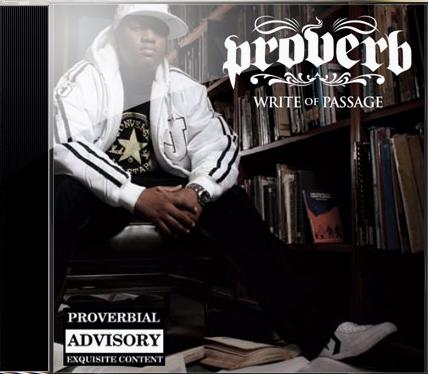 Promode ft Mode Nine

[audio:http://www.notjustok.com/wp-content/uploads/2010/01/Proverb-ft-Mode-9-ProMode-NJO.mp3]

You can click in to listen to a couple more joints off the "Write of Passage" below.
Break

[audio:http://www.notjustok.com/wp-content/uploads/2010/01/Proverb-Break-NJO.mp3]

It's either you're broke & struggling your life is anguish, or you're dough is doubling; your life is lavish!

Write of Passage


[audio:http://www.notjustok.com/wp-content/uploads/2010/01/Write-of-Passage.mp3]