Youssou N'Dour refers to Burna Boy as a 'source of pride for Africa'
SHARE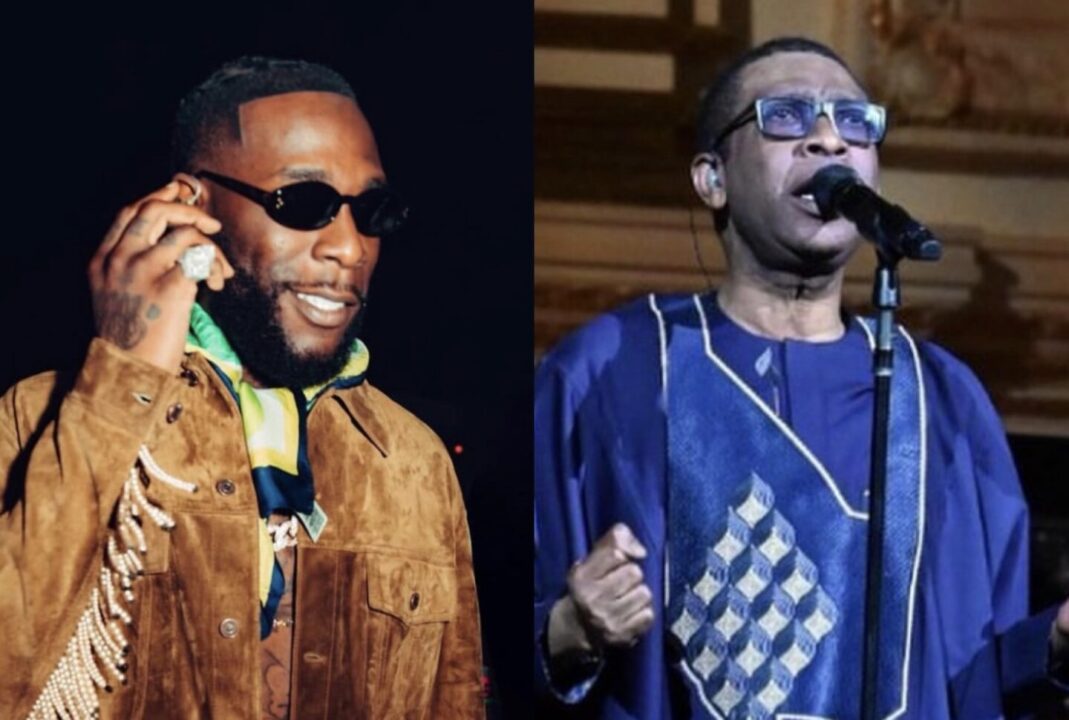 An African music legend recognises another African music legend
In an interview conducted by Juliette Fievet on her French YouTube channel Légendes Urbaines, Senegalese music icon Youssou N'Dour referred to Burna Boy as "a boy with values" and described him as "a source of pride for Africa". The interview, which was released on October 4, 2023, covered a wide range of topics, including N'Dour's extensive collaborations with international artists, his family, the significance of education, his thoughts on Burna Boy, and strategies to enhance the music industry in Africa.
Youssou Ndour about Burna Boy;

"… He's a boy with values because I've had the chance to talk to him, He's a source of pride for Africa today…" ❤️🐐 pic.twitter.com/CO2agIUHLD

— Burna Boy Access (@AccessBurnaBoy) October 5, 2023
The 63-year-old music maestro and former Tourism minister was featured in Burna Boy's track titled 'Level Up' from his 2020 studio album, 'Twice as Tall'. Burna Boy's album, 'Twice as Tall', went on to win the 'Best Global Music Album' category at the 63rd Grammy Awards. In a heartfelt message, Burna Boy expressed his gratitude to Youssou N'Dour, acknowledging him as a significant figure in his life and the African music industry. Burna Boy affectionately referred to him as, "Papa Youssou" and stated, "He(Youssou N'Dour) is a father figure in this music industry; I have watched him since i was a kid. It been an honour to have his blessing and presence with me at such pivotal time and life changing moments".
October 5, 2023
In response to Burna Boy's heart felt message, Youssou N'Dour spoke about how incredible it is that Burna Boy has risen from national fame to Global Superstardom. He also spoke about how Burna Boy always goes back to his african music roots for inspiration.