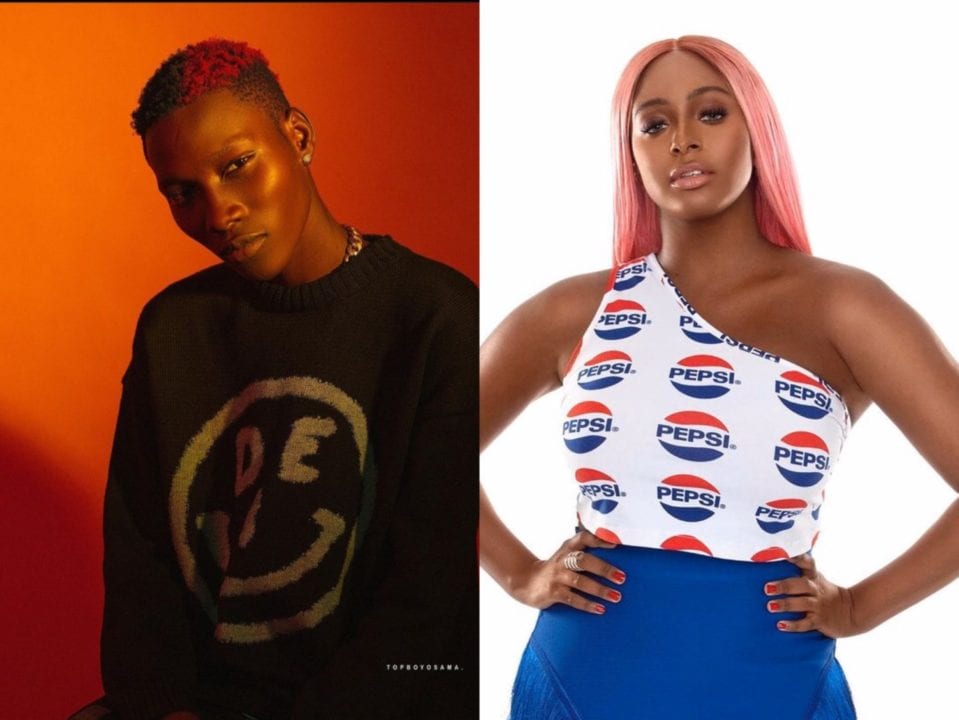 Marlian music star, Zinoleesky had a chat with DJ Cuppy on Apple Music's Africa Now Radio where he was the cover star for the week. On the show, he spoke about his roots in Agege, a commercial town in Lagos, and how he discovered his musical talent as well as working with label boss, Naira Marley.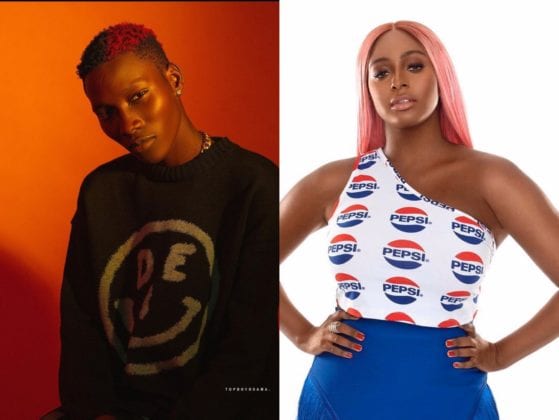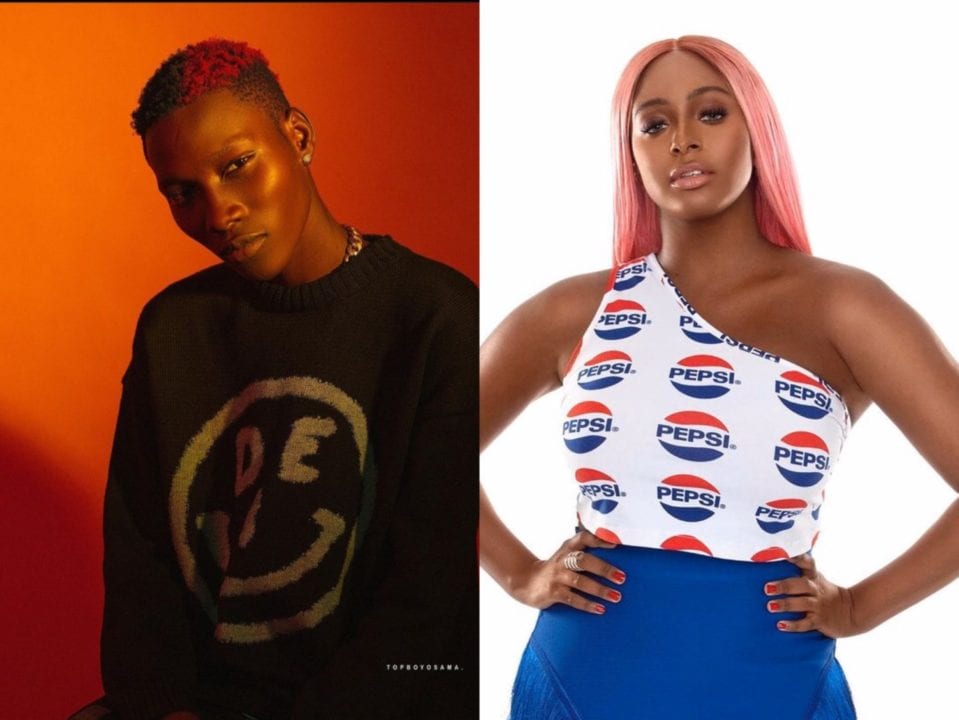 "Music doesn't have to be long, it's just when you have whatever you want to do and you want to deliver it and it's just the way it comes," Zinoleesky replied a curious DJ Cuppy who mentioned that her only problem with his debut project, Eccentric Chrome EP, was the length. 
Speaking still on the EP, she'd asked him about the inspiration behind the title of the EP and the direction of the cover art to which Zino had revealed his gamer side as he pegged his love for a chrome car in the video game series, Grand Theft Auto as the inspiration.
READ ALSO: Mayorkun and Zinoleesky Spotted Working on Remix of Kilofeshe
DJ Cuppy also walked down memory lane with the young talent as she inquired after his backstory of falling in love with music. To this Zinoleesky answered saying; "That started a long time ago, right from primary school. I had this set of friends, we used to sing other people's songs like it was ours and we'll start this break dancing party." As for his becoming a viral sensation via Instagram freestyles, he said; "It's wasn't planned, I was just posting my video on Instagram and people started noticing and I started getting love and attention." 
Zinoleesky was also asked about his record label, Marlian music, and his experience working with the boss, Naira Marley. Telling Cuppy about it, he said; "Actually, it's an experience like no other because Naira Marley doesn't take us like an artiste but like a brother. It's a family thing and he's a very intellectual person that influences you in all angles, spiritually and morally." He also revealed that they were currently working on a project together which they would reveal in due time. 
ALSO READ: Tiwa Savage Fainted During the Video Shoot for 'Dis Love'"- DJ Spinall Talks Grace Album With Ebro Darden
To round up the chat, DJ Cuppy asked him to breakdown the sentiments that birthed his hit single Kilofeshe.  Zinoleesky didn't mince words as he responded saying; "It's about what's in my head, what I've been thinking and how I feel. I've been thinking that a lot of people are sleeping on me. Some people just don't have that belief yet, so basically it's me pouring out my mind and saying all the things I feel and telling them who I know I am."
Listen to the interview here: