On Wat U On Lyrics by Moneybagg Yo & GloRilla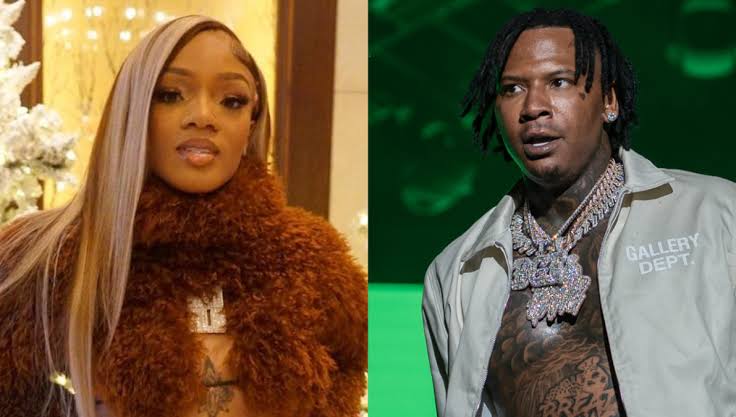 Moneybagg Yo and GloRilla Lyrics
Read the lyrics to 'On Wat U On' by Moneybagg Yo featuring GloRilla. On Wat U On was co-produced by Skywalker OG, Drumgod, and YC.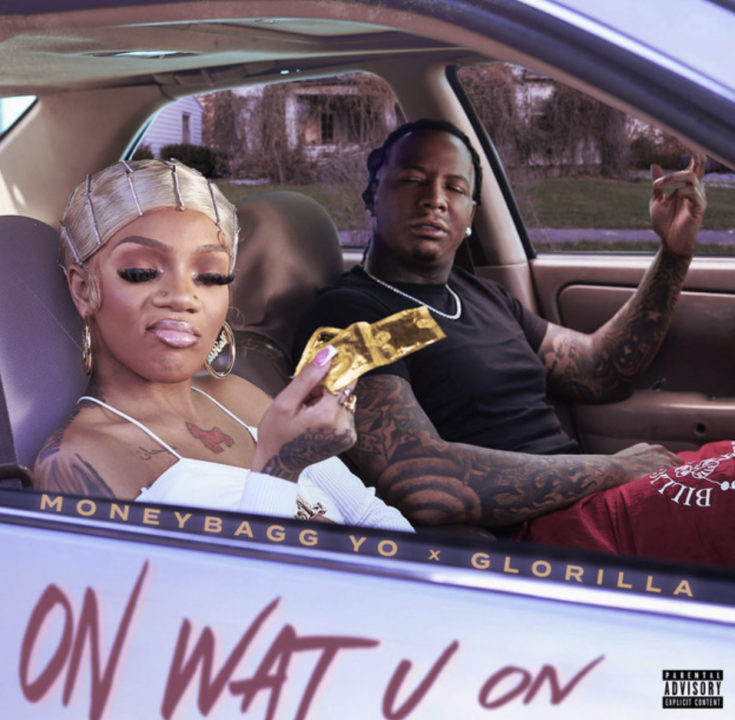 Moneybagg Yo & GloRilla - On Wat U On Lyrics
Intro: GloRilla
(Turn me up, YC)
GloRilla, woo
On the gang, hey
(SkyDiddy)
Chorus: Moneybagg Yo & GloRilla
Fuck my ho, fuck that bitch
I don't give a fuck 'bout none of this shit
Leave me alone, don't text my phone
It is what it is, I'm on what you on
Fuck my nigga, he ain't shit
Boy ain't good for nothing but dick
Flodging like you with yo' niggas
Pussy boy, you with that bitch (What?)
Bridge: Moneybagg Yo & GloRilla
Asking me 'bout bitches in the city that she think I'm fucking
Look dead in her eyes before I lie, I'd rather tell her nothing
Oh, so you ain't got shit to say now, huh? Dumb ass
I rather tell her nothing, smirking in her face
What the fuck funny? Didn't I say change the subject?
Verse 1: Moneybagg Yo
Let me know right now (What?), if there ain't no future us (Why?)
'Cause, one too close to zero, got to keep something on tuck (Shh)
She like, "Ew, you do too much" (So?)
I replied, "You don't do enough" (Ho)
Even when we be into it, I can still pull up and fuck (Uh)
Walking straight up out the house, you say I never hug and kiss you
Tryna see me every weekend (Why?), damn, I need space to miss you
Know I love you, bae, our problems go away when my dick in you
When I call myself tryna do shit right, here go another issue (Man)
Chorus: Moneybagg Yo & GloRilla
Fuck my ho, fuck that bitch
I don't give a fuck 'bout none of this shit
Leave me alone, don't text my phone
It is what it is, I'm on what you on
Fuck my nigga, he ain't shit
Boy ain't good for nothing but dick
Flodging like you with yo' niggas
Pussy boy, you with that bitch
Verse 2: GloRilla
All that telling folks I'm crazy, tell 'em how you got me fucked up
Yo' mom ain't got no daughters, boy, you ain't them bitches brothers (What the fuck?)
Then you told me you that knew the bitch, but you ain't say you fucked her (Hmm)
Ol' cheating ass, toxic ass, good dick motherfucker (Hate yo' ass)
With my man today (Hm), back outside tomorrow (Yeah)
I be done with him today then be at his house tomorrow
I be busting out the windows, got 'em switching up his cars
He won't find shit in my phone but them lil' pictures of his card
Constantly bringing up my ex and shit, he must want me to go back (Huh?)
I could really pop my shit for real, but I don't think he know that (Can't know that)
Cut that nigga off for good to show him that I'm on that
And he'll never, ever, ever, ever get his ho back (On gang)
Chorus: Moneybagg Yo & GloRilla
Fuck my ho, fuck that bitch
I don't give a fuck 'bout none of this shit
Leave me alone, don't text my phone
It is what it is, I'm on what you on
Fuck my nigga, he ain't shit
Boy ain't good for nothing but dick
Flodging like you with yo' niggas
Pussy boy, you with that bitch
Fuck my ho, fuck that bitch
I don't give a fuck 'bout none of this shit
Leave me alone, don't text my phone
It is what it is, I'm on what you on
Fuck my nigga, he ain't shit
Boy ain't good for nothing but dick
Flodging like you with yo' niggas
Pussy boy, you with that bitch
Read Other Latest Music Lyrics Here
Get Fresh updates as they drop via Twitter and Facebook