Lana Del Rey - A&W Lyrics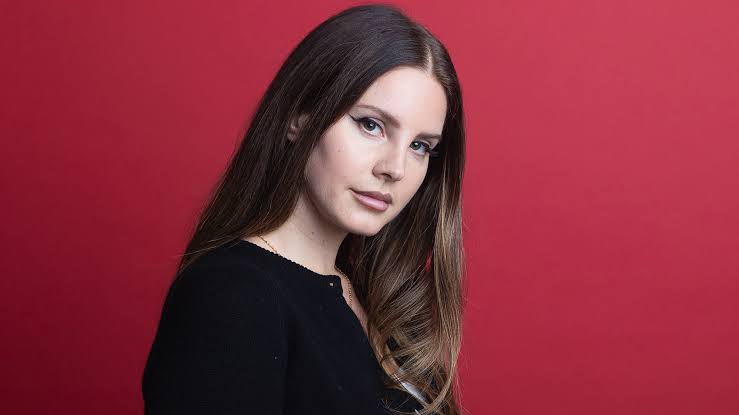 Lana Del Rey Lyrics
Lana Del Rey's 'A&W' lyrics are available below. "A&W" is a 7-minute rant track divided into two sections, with Lana narrating a story that begins in her innocent childhood and progresses through her adulthood, where she becomes a sex addict. The song is her second single off her highly anticipated ninth studio album, DID YOU KNOW THAT THERE'S A TUNNEL UNDER BLVD OCEAN.
Lana Del Rey - A&W Lyrics
Verse 1
I haven't done a cartwheel since I was nine
I haven't seen my mother in a long, long time
I mean, look at me
Look at the length of my hair, and my face, the shape of my body
Do you really think I give a damn
What I do after years of just hearing them talking?
Pre-Chorus
I say I live in Rosemead, really, I'm at the Ramada
It doesn't really matter, doesn't really, really matter
Chorus
Call him up, come into my bedroom
Ended up, we fuck on the hotel floor
It's not about having someone to love me anymorе
This is the experiеnce of being an American whore
Verse 2
Called up one drunk, called up another
Forensic Files wasn't on
Watching Teenage Diary of a Girl
Wondering what went wrong
I'm a princess, I'm divisive
Ask my why, why, why I'm like this
Maybe I just kinda like this
I don't know, maybe I'm just like this
Pre-Chorus
I say I live in Rosemead, really, I'm at the Ramada
It doesn't really matter, doesn't really, really matter
Chorus
Call him up, he comes over again
Yeah, I know I'm over my head but, oh
It's not about having someone to love me anymore
No, this is the experience of being an American whore
Verse 3
I mean look at my hair
Look at the length of it and the shape of my body
If I told you that I was raped
Do you really think that anybody would think
I didn't ask for it? I didn't ask for it
I won't testify, I already fucked up my story
On top of this (Mm), so many other things you can't believe
Did you know a singer can still be
Looking like a sidepiece at thirty-three?
God's a charlatan, don't look back, babe
Puts the shower on while he calls me
Slips out the back door to talk to me
I'm invisible, look how you hold me
I'm invisible, I'm invisible
I'm a ghost now, look how you hold me now
Chorus
It's not about having someone to love me anymore (Oh, okay)
No, this is the experience of being an American whore
It's not about having someone to love me anymore
No, this is the experience of being an American whore
[Part II]
Intro
This is the experience of being an American whore
This is the experience of being an American whore
This is the experience of being an American whore
Woo
Chorus
Jimmy Jimmy cocoa puff, Jimmy Jimmy ride
Jimmy Jimmy cocoa puff, Jimmy, get me high (Oh my god)
Love me if you love or not, you can be my light
Jimmy only love me when he wanna get high
Jimmy only love me when he wanna get high
Jimmy only love me when he wanna get high
Jimmy only love me when he wanna get high
Your mom called, I told her, you're fucking up big time
Post-Chorus
Your mom called, I told her, you're fucking up big time
Chorus
Jimmy Jimmy cocoa puff, Jimmy Jimmy ride
Jimmy Jimmy cocoa puff, Jimmy, get me high
Love me if you live and love, you can be my light (Mm)
Jimmy only love me when he wanna get high
Jimmy only love me when he wanna get high
Jimmy only love me when he wanna get high
Jimmy only love me when he wanna get high
Your mom called, I told her, you're fucking up big time
Verse
Jimmy, you should switch it up, baby, light it up
Jimmy, if you leave the house, find me in the club (Like)
Jimmy, if you switch it up, you should light it up
Jimmy, if you leave the house, find me in the club (Like, surf's up)
Your mom called, I told her, you're fucking up big time
But I don't care, baby, I already lost my mind
Jimmy, if I lie it up, find me in the club (Mind, mind)
Your mom called, I told her, you're fucking up big time
Chorus
Jimmy Jimmy cocoa puff, Jimmy Jimmy ride
Jimmy Jimmy cocoa puff, Jimmy, get me high
Love me if you love or not, you can be my light
Jimmy only love me when he wanna get high
Jimmy only love me when he wanna get high
Jimmy only love me when he wanna get high
Jimmy only love me when he wanna get high
Your mom called, I told her, you're fucking up big time
Read Other Latest Music Lyrics Here
Get Fresh updates as they drop via Twitter and Facebook