Ella Baila Sola Lyrics by Eslabon Armado & Peso Pluma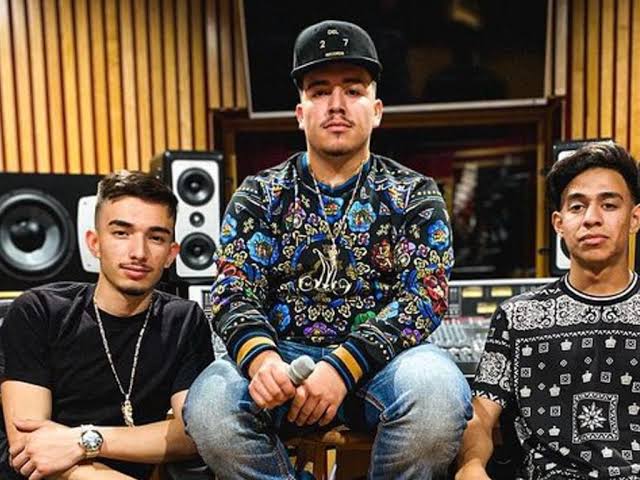 Eslabon Armado and Peso Pluma Lyrics
Read the original lyrics to 'Ella Baila Sola' by Eslabon Armado and Peso Pluma.
Eslabon Armado & Peso Plumo - Ella Baila Sola Lyrics
Verso 1: Pedro Tovar & Peso Pluma
Compa, ¿qué le parece esa morra?
La que anda bailando sola me gusta pa' mí
Bella, ella sabe que está buena
Que todos andan mirándola cómo baila
Me acerco y le tiro todo un verbo
Tomamos tragos sin peros, solo tentación
Le dije: "Voy a conquistar tu familia, que en unos días vas a ser mía"
Me dijo que estoy muy loco, pero le gusta
Que ningún vato como yo actúa
Interludio: Pedro Tovar & Peso Pluma
Y ahí te va, mija
Y pura doble P, viejo
Así nomás, compa Pedro
Puro Eslabón Armado
Pa' las plebitas
¡Cha-chau!
Verso 2: Peso Pluma & Pedro Tovar
No soy un vato que tiene varo
Pero hablando del corazón te cumplo todo
Me agarró pеgadito de su mano
Mi compa ni se la creyó, quе al pasar fui yo
Su cuerpo, juro por Dios, que era tan perfecto
Su cinturita como modelo
Sus ojos desde el principio me enamoraron
A ella le gustó y a mí me gusta
Liked "Ella Baila Sola" Lyrics by Eslabon Armado & Peso Pluma? Read Other Latest Music Lyrics Here
Get Fresh updates as they drop via Twitter and Facebook