WurlD vs Wizkid, Oxlade vs Omah Lay: Why Fans Must Stop Comparing Artists
SHARE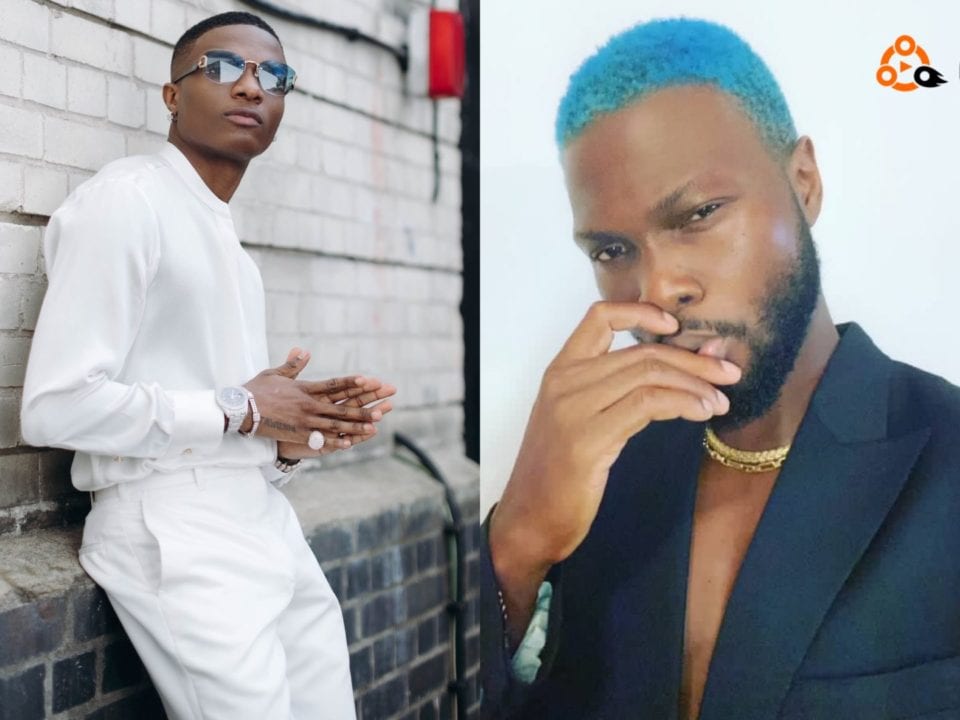 In less than forty eight hours, fans of celebrity artists have clashed. WurlD, the Afro Soul purveyor, seemed to have stepped on toes disclaiming a set of Wizkid's lyrics. Wizkid FC, the much maligned fan base of the bigger artist, got on the post to bash WurlD. It was disrespectful. In no case would they allow the "MAD" crooner talk down on a senior colleague, one of the greatest African performers of all times.
Early today, another rift broke out, in similar fashion to the previous day's fan scuffle. Omah Lay and Oxlade were compared and fans' escalated the banter into full on disses. For context these Afro pop artists boast hit songs and acclaimed debut EPs. Comparison usually happens within a space and Omah Lay and Oxlade certainly orbit the same one currently. But that's where similarities end.
Omah Lay and Oxlade are quite different artists. Get Layd, the EP from the Port Harcourt native Omah, showed his strengths. His pen game was dope and there was this grit to his delivery. If you peel into that sound you'll find Burna Boy in there as well as Drake, influences that inform his versatility. Therein, "Ye Ye Ye" is a quite unique prospect to Oxlade's "AWAY," even if percussions are dominant in the production. As vehicles for the emotions of lust and escapism as reflected in the songs, they roll perfect. Likewise "O2" and "You", different in delivery and sonic scope, although similar in theme. Let's face it: every artist –or almost every artist anyways– is singing about love and it would be lazy to compare them across board based off your very subjective preferences.
One man's Lay is another man's Laid. (as in Oxlade, get it?)
The WurlD and Wizkid situation too. Clearly, WurlD's music exists outside the conventional Nigerian sound. He had made name as a songwriter (with multiple writing credits for B.O.B) in foreign shores and returned to stake his claim to Nigeria's audience. He worked the ground with lucidly received tapes. Only when he worked with Sarz on I Love Girls With Trobul did he break out, becoming popular in these parts. Collaborations with Davido were helpful to that mission. "Sweet in the Middle" and "Blow My Mind" were hits and WurlD capped 2019 with a well attended show. A project and couple of videos in 2020 shows the man isn't resting on his laurels. Adored for his music, I'm sure WurlD wants no part of the comparison, insults and notoriety being meted to him by the guilty FC.
Why do we make a fracas out of nothing? Wizkid is poised for Made in Lagos on October 15 and he's surely anticipating its release. Trending his name by disrespecting another artist wouldn't appeal to him –especially not with WurlD, a most talented act.
The Omah Lay and Oxlade situation is even more pitiful. Bad blood drawn by fan clashes can be made indelible over time. It becomes hard and perhaps impossible for these young artists to collaborate, knowing the project will attract further comparison.
At a time when Afrobeats needs exciting collaborations to engage the growing audience, it's a shame we're fanning the embers of hate amongst the young and veteran artists. To put forward a cherry proposition, WurlD and Wizkid would actually be a fire duo. One can only imagine WurlD's inventive usage of language in tandem with the Wizkid aura carried in his vocals and adlibs. Omah Lay and Oxlade, too. They would make great music whenever they step into a studio. You know it and I know it. So let's not allow temporary pleasures ('cruise,' as some might call it) deprive us the sweet melodies Africa has to offer.