Music Awards: 10 Nigerian Musicians with the Most Number of Awards
SHARE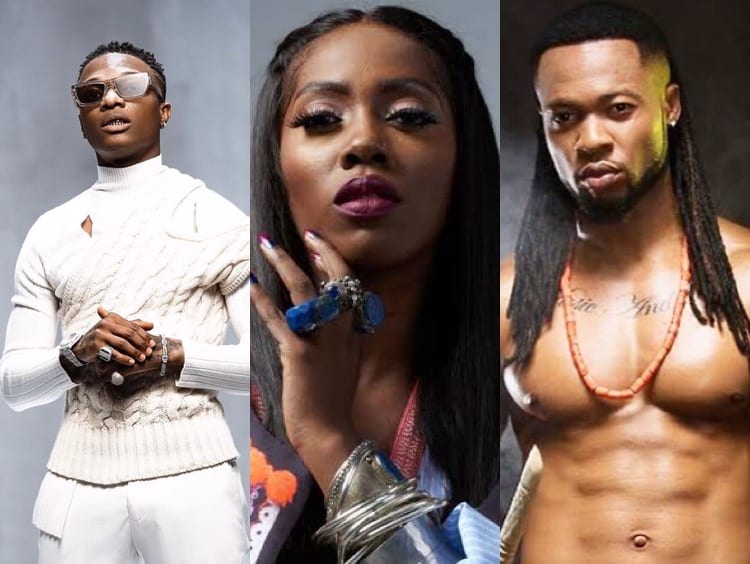 There are many elements that make up an artiste's prestige, legacy, and overall name. Awards and honours bestowed upon artistes are some of such things as they serve as a physical reward from an external party that acknowledges and crowns their efforts. As a result, awards are viewed as bragging rights by artistes and their fans as well. In this list, we take a look at the 10 Nigerian musicians with the most awards.
ALSO READ: These are the Top Nigerian Afrodancers You Should Know
1. Wizkid
Wizkid is referred to by many as a national treasure to all of Nigeria. This makes a lot of sense when you find out that with 65 awards from 223 nominations, he has the most awards as a Nigerian artiste. And is the most awarded African artiste at the BET awards, Soul Train awards, Billboard awards, iHeartRadio Music Awards.
---
2. 2Baba
He might have changed his name from TuFace to 2Baba but undoubtedly, his legacy lives on as one of the most talented Nigerian musicians to grace the industry. As early as 2015, he was the first-ever winner of the Best African Act Award at MTV Europe. 2Baba has an estimate of 51 awards to emerge as the second most awarded Nigerian musician at the moment.
---
3. Davido
Never one to shy away from referring to his impressive scoresheet, Davido's accolades speak for him and serves to put his money where his mouth is. The megastar currently has over 30 awards from 84 nominations with 4 BET awards and 7 MOBOs.
---
4. D'Banj
D'Banj or the Kokomaster will go down in history as one of the major exporters of afrobeats to the rest of the world. His strides and work have translated into 29 awards from about 87 nominations.
---
5. Burna Boy
In early 2019, Burna Boy began to call himself the African Giant, now in 2021 and with one Grammy award among several other accolades to his name, the Nigerian musician has earned it. Burna Boy currently has 23 awards from 47 nominations.
---
6. Olamide
Olamide has built a godfatherlike reputation for himself where indigenous rap and street-hop music is concerned. The rapper has an accolades' arsenal with 22 awards from 56 nominations.
---
7. Tiwa Savage
She was the first woman to win Best African Act at the 2018 MTV Europe Music Awards and she continues to make her mark in the scene. Tiwa Savage has 20 awards from 70 nominations.
---
8. P-Square
A now-defunct duo that was made up of Peter and Paul Okoye. The brothers once bagged 5 awards at the Headies award at the 2006 Headies and got a total of 17 awards from 37 nominations.
---
9. Ice Prince
Not many have hacked hip-hop in Nigeria the way Ice Prince has with his sucker-punching lines and catchy choruses. The rapper has 17 awards and 38 nominations.
---
10. Flavour
The afropop singer is known as respected for being one of the best performers and an all-round entertainer in Africa. Flavour has made a name for himself with 14 awards from 38 nominations.
---
That's all on the list of Nigerian musicians with the most awards. Is any musician's appearance or position on the list a surprise to you? Share your thoughts on the list in the comment's section.