These are the Top Nigerian Afrodancers You Should Know
SHARE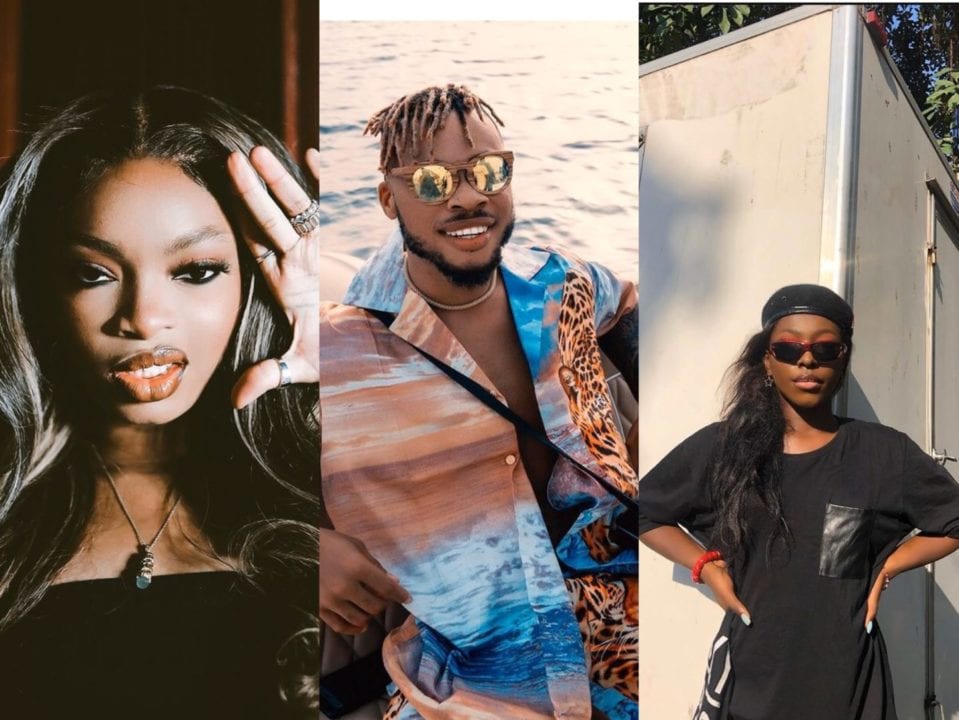 As afrobeats continues to make its journey around the world, on the quest for global domination, it has become more apparent that attention must be paid to all elements that are instrumental in the forward motion of the music genre. With this realization also comes an unfortunate coincidence, today the 28th of April marks the second day of the week-long memorial show of Love Divine Ike, who died on the 4th of May, 2020. This highlights the need to give creatives their flowers when they can smell it. And as a result, we've made this list to highlight top Nigerians Afrodancers who have with their skills, online presence, and industry influence, built a solid brand off which they lend afrobeats a foothold and a takeoff pad. Here are the top Nigerian Afrodancers you should know about:
1. Sayrah Chips
With an extensive dance portfolio and an Instagram bio that reads 'choreographer/ dancer/ teacher/ entertainer,' Sayrah with her red-haired brand, continues to entertain 345 thousand followers on her Instagram while her YouTube page has 56.1k subscribers with her top video where she choreographed and danced to Fireboy DML's  Party Scatter hitting 913k views. 
---
2. Poco Lee
In the current ecosystem of Nigerian Afrodancers, there is probably no other dancer with as much influence as Poco Lee. For his refreshing take and inventions on the Zanku legwork, his name has made lyric lines of several top musicians, some of whom he is close friends with. 
---
3. Izzy Odigie
When Wizkid's team wanted an afro-dancer to give an interpretation of Wizkid's Ginger, Brooklyn-based, Izzy Odigie with roots from Edo state, Nigeria was the dancer that was called to do just that. With a career that spans past 5 years, Izzy Odigie has carried out several class tours where she teaches dance in different cities around the world. She also rakes in huge numbers on YouTube where she has a subscriber count of 217k with top videos like her dance choreography of Yemi Alade's Oh My Gosh, and her routine for Burna Boy's Killin' Dem was taught in a class tour in Japan. 
---
4. Nife
Born and based in London, Nife is another diasporan Nigerian dancer connecting people in London and beyond with afro dance. With 626k followers on Instagram and 16.9k subscribers on YouTube, she has established her 'Itsjustnife' name as a force in afrobeats, putting people on to music via her Spotify playlist which has 2.8 likes. In addition to this, her dance rendition of Midas the Jagaban's Party With A Jagaban, was instrumental in the song's chart-topping success in the UK.
View this post on Instagram
ALSO READ: Here Are the 10 Most Followed African Musicians on Instagram in 2021
5. Tiwa Pearl
A leading Nigerian-based Nigerian afro-dancer, it was Tiwa Pearl that was the choreographer behind the moves of the women of the Ravers County in Rema's Bounce Video. On her Instagram account, she entertains her 57.6k followers with her energetic dance moves and sultry take on streetwear fashion. 
View this post on Instagram
---
6. Westsyde Lifestyle Crew
One of the first dance crews to make a killing in the new age of Nigerian music. Making appearances in Olamide's Wo as well as Burna Boy's Gbona. The crew currently consists of 4 men, Ambrose Tjark, Yemi Osokoya, Emmax, and Tomisin. Their former fourth member being Picture Kodak or Love Divine, herself. 
View this post on Instagram
7. GGB Dance Crew
Fully meaning Girls Got Bold, this crew consists of three girls namely Ellaley, Liquorose, and Ifeoma who are with their synchronized and vicious moves, dancing their way unto the screens of every young Nigerian who uses the internet. 
8. Boluwatife
On Instagram, she's known as 'therealboluwatife' with captivating dance videos. Beyond that, Boluwatife has built an impressive portfolio of music video appearances such as Mayorkun's Geng. 
View this post on Instagram
The Nigerian afro-dance sector, is very much like the music scene which it complements, fast-paced, and ever dynamic. While this list highlights 8 top Nigerian afro-dancers, be rest assured that there are several other talents changing the game in their corners. Do you know any other Nigerian dance artistes that have earned their mark in the industry in recent times? Let's know all about them in the comments section.