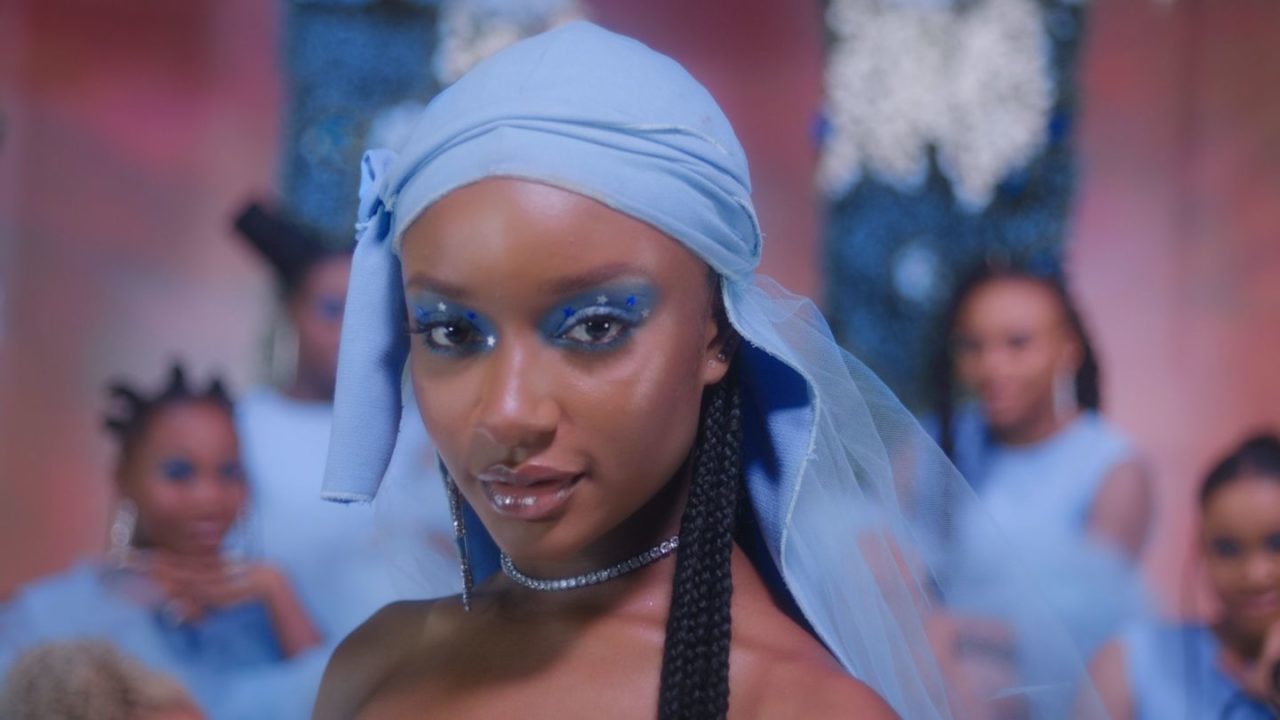 When the year 2020 had been wrapped up in the Nigerian music scene, it was with the unanimous disposition that despite the very present turbulence of the year, it had been a good run for the industry. Speculators, stakeholders, and observers had used this as an indicator, predicting that 2021 would be an even more interesting year for Nigerian music. But no one would have predicted that the start of the year would present us with a 19-year-old female singer with intercontinental chart-topping star power, charisma and a formidable co-sign in form of Don Jazzy-owned Mavin Records, to boot. 
Born Oyinkansola Aderibigbe, Ayra Starr had always known she was made for things beyond the ordinary and had spent her waking moments praying, daydreaming, scheming, and working towards the said day. Arriving the scene on the back of her self-titled EP like unforecasted but much-needed rain, a first-time listen was all any discerning music lover needed to affirm that the 'star' in the latter part of her name was befittingly so.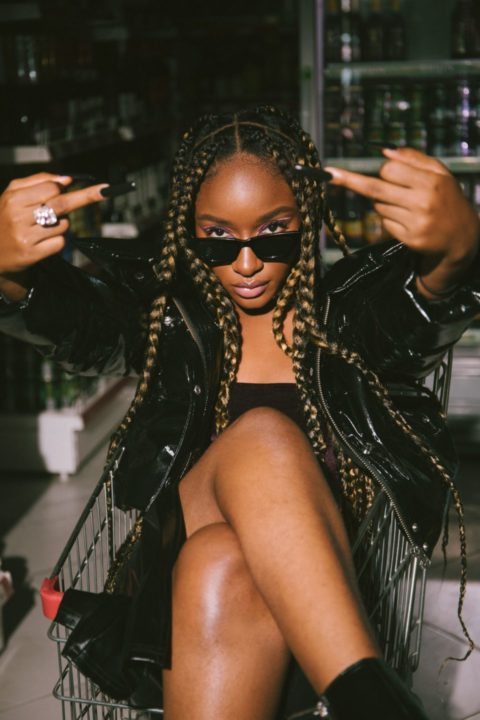 Her vibrant artistry and first of its kind breakout age for any female artiste in the country instantly earned her the title of being the Gen Z pop Princess, launching her into the arms of a teeming crowd of teenagers, and young Nigerians, eager to have a female voice as their representative. Armed with an apparent propensity for surprises, 19-year-old has premiered her debut album, 19 & Dangerous, today, Friday the 6th of August. A loaded album told from the kaleidoscopic view of a new-gen femme fatale, Notjustok sat down with Ayra Starr to have an exclusive deep dive on the energies within the star that has birthed the album and what it feels like to be the breaker of status quos in a male-dominated industry, ergo, to be 19 & Dangerous. 
Congratulations! You're about to put out your debut album which feels like a cerebral process of birthing something. It's your first album, it's done and it's about to go over to the fans, how are you feeling? 
I feel excited. See, I'm so grateful for this project, for the album. I listened to it again yesterday and I just had goosebumps because I know how much I've spent working on it, all the overthinking, the sleepless nights. Even some of the songs, I wrote them in 2019 and I just commit it into God's hands. 
ALSO READ: "Ayra Starr Finished Work!";- Reactions Trail Singer's Debut Album "19 & Dangerous"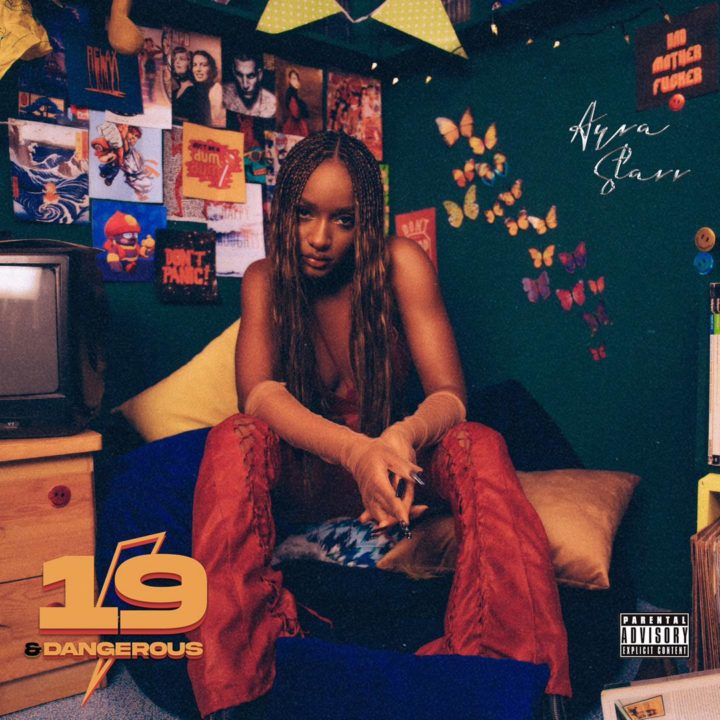 The title, 19 & Dangerous is very fierce and packed, what does it mean to you, that title? And why and how is Ayra Starr the 19 & Dangerous singer?
So I knew my album was going to be 19 & Dangerous, like two years ago. I already knew I was going to name it this. I was so sure. This year, when I was done with my EP, 4 months in, I was like 'We need to release an album.' Cause it came from nowhere, I just dropped an EP so why am I dropping an album? But I already knew it was going to be 19 & Dangerous. I created a whole mood board and made a PowerPoint presentation on why I should have an album. And I already worked towards that. 
Why I said 'dangerous' is because I'm ready to do the work. I'm not easily scared. Like I'm not afraid, I'm ready to do the work to be number one. That's what makes me dangerous and I'm a teenager-- 19 & Dangerous, I'm ready to be here for a long time because I'm going to do the work. So yeah I'm dangerous. 
So do you feel like this was a statement you had to make outrightly? 
Not as if I 'felt like,' I just wanted to. It's not something I felt like was a need. I'm not one to care about people's expectations or opinions about me, so I didn't really 'feel like' It was a challenge and I wanted to challenge myself and I was ready to release an album. I know people don't expect an album and it's kind of fast but I have a body of work that tells a message and I wanted it to be an album. 
ALSO READ: "I've Always Known I'll Be A Star"; - Ayra Starr interview with Nigerian fast-rising Youtuber Korty Eo.
Do you feel like you've personally risen to the challenge you set for yourself?
Definitely, the type of person I am, I'm always on my feet. Now that I'm through with this challenge, I'm already working on something else. I'm on a whole different sound right now and I'm recording new things. So definitely I have. This decision was one of the best things I've ever taken cause I don't get to make a lot of decisions. I'm a teenager, I live with my mom. 
I still have to go downstairs to do the dishes, I have chores and when I go out and people are screaming my name in the club or at shows, my mom is still calling me like you've not swept your room. I'm still like a normal, regular girl.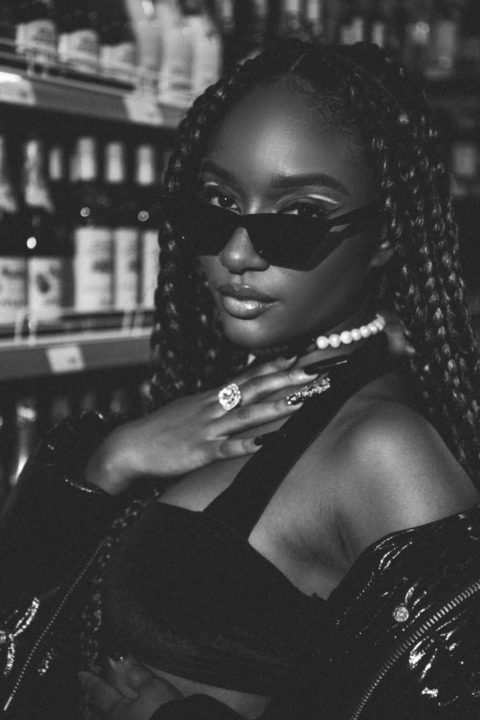 Several people have commented that the coming of the album is quite fast, would you say it was borne out of pressure on any level?
No, no pressure whatsoever. The album could have been an EP or a single if I was pressured to bring out something. It could have been Bloody Samaritan, just a hit single-- that it's going to be. It could have just been that and it would be done and dusted. But it wasn't out of pressure, I felt like I had a message, not like I had a point to prove. And I'm trying to help people and young people with my sound, I'm trying to inspire people on the continent and around the world. 
So where would you say you are mentally right now? 
Me I'm just on vibes o.
*Bursts into a rendition of the chorus of Bloody Samaritan*
I'm just chilling, no bad energy around me. I'm making music and soon I'll be taking vacations and that's what I want to do. 
What was the process of actually deciding it was time for an album?
Because of  my age, I didn't want it to be '20 & Dangerous', I wanted '19 & Dangerous' and always knew for the past two years. I knew even before Mavin that for my first album, I wanted to release it at 19 and have it titled '19 & Dangerous'. So when it was time I knew people and my team would think it was too early. So I thought of how to prove to them that I was ready and made the presentation where I sorted out the pros and cons, even before they could say why I shouldn't. I wrote everything down myself and all the whys. 
I just want to do something different. God has set me on this path of breaking all stereotypes, people didn't see a 19-year-old girl bringing out an album. People didn't even see a 19-year-old girl having the number one song in 5 different African countries last year. People didn't know it was going to happen but it's happening. 
So what does it feel like being the 19-year-old Nigerian singer who is the youngest female to shake up the industry so far?
It feels amazing, to just be able to do that. This is something I've prayed and worked for for years. Like I've always wanted it so bad. I've dreamed of it for a long time. I feel so accomplished but at the same time, it's just so inspiring and motivating cause I want to do more. I want to do bigger and greater things. 
ALSO READ: Ayra Starr is Mavin's Latest Card in their Game of Global Domination 
Being where you are right now, a 19-year-old, and also being the star that you are, would you say that your realities are still in touch with that of a typical 19-year-old in Nigeria?
Definitely. But at the same time, I've never been a typical teenager-- to point that out. While my mates were in secondary school I was in uni. I've always wanted to do music at one point. So during my free time, instead of me being at parties or online-- I just joined Twitter at the beginning of this year as Ayra Starr. There was no Twitter, I only had Instagram because I was working. I was modelling, I was trying to make it and get money. I had dance rehearsals, I was always working. As a teenager, there was no year where I didn't have something I was doing. I was either fixing nails or making hair and selling clothes. Like I did all that at one point in my teenagehood. 
You're tagged as the Gen Z princess of pop, but your album covers diverse topics and your self-awareness is very present within the album, would you say you were speaking for only Gen Zs in the album?  
I wouldn't say the album is for only Gen Zs. I feel like different generations and people can relate to the album. I've just done it from a Gen Z point of view but it doesn't mean that only them can understand it. There's no other way that I could have written the album but from a Gen Z point of view, because I'm one but other people when they listen to the album, they'll find out that my music is universal no matter what language or social class you say you are. 
Let's talk about the album. Can you share on the creative process behind it? You have 11 songs on it, how did you select the songs?
It was so hard because we had amazing songs to choose from and some songs didn't make it and I was just looking at them, thinking "Damn, I'm such a bad parent to my babies." 
So it was very hard choosing but for the creative process generally, there was no pressure to create an album. I wasn't in the studio trying to record an album, making this was so natural to me. I wasn't trying to prove a point. God spoke to me through this album and I hope God speaks to people through it also. 
With 11 songs, you have just two features, Fousheé and Ckay, how did you decide on these artistes? 
I really enjoy music from these artistes. Fousheé is just an amazing amazing musician. And it's funny why I was excited that she was going to be on this song is because the day my EP got released I was just singing and I remember my mantra was just "Shawty gon get that paper." And that's a Fousheé song, I have videos of me and my family singing that song. It was my mantra throughout the whole EP release. Cause I was like "I'm going to get that money, I'm going to get that bag." And now, Fousheé is on my own song. Like it's just mind-blowing and really crazy. 
Then CKay, I really love his music and I found out that he wanted me on a song. And the fact that he knew me and he liked my music, I was like "Damn, CKay wants me on his song, can we send him something also?" And he jumped on that. 
So you have something else with Ckay? 
I'm working on it. 
So we'd be getting a double Ayra Starr and Ckay collab?
I'm not saying that, I don't know about that yet. 
These features are actually your first official features. What was it like for you, navigating that process and establishing a relationship, to finally working with them? 
It was really motivating and humbling because these are people that are in their own world doing their own things and for them to decide that they want to jump on a track with me, was the most humbling and mind-blowing thing ever. Working with them, they were the most humble people I've ever worked with because it wasn't like I'd send them something and it would take forever to get it back, they were so happy to do this with me. They loved the music and enjoyed it. 
Let's go right into the album, the intro Cast is very captivating. It's definitely going to be an anthem for every young person out there cause it speaks on living true to one's self, which is a hot topic these days. Why did you feel it was important for you as Ayra Starr to discuss this and make it the intro to the album? 
Recording this, it was kind of like a freestyle. It wasn't something that I had to think on or a subject I had to sit down and choose. It was when I heard the beats, I just freestyled "If I cast make I cast."
You know, being a female artiste, people give me advice and funny thing is it comes from a good place. But when I think about it, you wouldn't tell a guy "Don't go and cast." But people are like, "Don't cast, Ayra. For you to make it, just don't cast. And it's like, why shouldn't I? What's the problem? 
So I'm going to live my life and I'm going to live it the way I want to and anybody that isn't bringing food to my table will not tell me how to live my life. So that's me from my maverick point of view. So when I recorded the song, I was like "Okay, this is definitely an anthem. And it's an important song that carries the album because it's 19 & Dangerous. So whoever thinks like that-- 'If I cast, I cast, I have nothing to lose,' will also be dangerous.
On Fashion Killer and Bridgertn, you speak from a fashion-forward perspective. On the latter, you referenced Fenty and Ivy Park, would you say that is you manifesting a collab, or is there something we need to keep our eyes out for? 
I don't know o. I'm just manifesting it by God's grace. 
The interlude track, In Between, has a very poignant tone and is a cleansing song. It's also different from every other song on the album with even more electrifying vocals. Where did that song come from?
I wrote In Between in my sleep. I remember I was sleeping and I was just mumbling the words. It was around 3 AM last year. Then I took my phone and I freestyled what I was hearing in my head. When I got into the studio, I didn't even change anything. I didn't understand what I was singing at that point but I was just singing a song and that's how I was feeling. 
I felt like I was underwater and in between something, I don't know what it was. 
It's just about feeling stuck and feeling like you're in between some space and dimensions. 
Let's have a brief rundown of what the single, Bloody Samaritan means. 
So you know when we hear Samaritan being used, you hear 'Good Samaritan.' So Bloody Samaritans are people that are not good Samaritans but pretend to be. 
So it was just me taking my life into my own hands. I've decided that I don't want bad energy in my life because I know who I am now. It's like an affirmation of taking my destiny into my own hands. Like the part where I say 'Na my pastor say I be my healer, everything I desire, I go receive.'
Like I'm now my own healer and my destiny, my life is not in the hands of my pastor, it's just between me and God. So if I don't believe it, it wouldn't happen. 
So what next should we expect from Ayra Starr?
Well, after the album, y'all will know what's next. 
No hints on visuals to expect?
Nope. 
What's one key message you hope people get from 19 & Dangerous? 
Just be yourself and live your life every time, in every way and just believe in yourself. Oh my God, and have faith.
Stream Ayra Starr's 19 & Dangerous here.