5 of the Best Features off Basketmouth's Horoscopes Album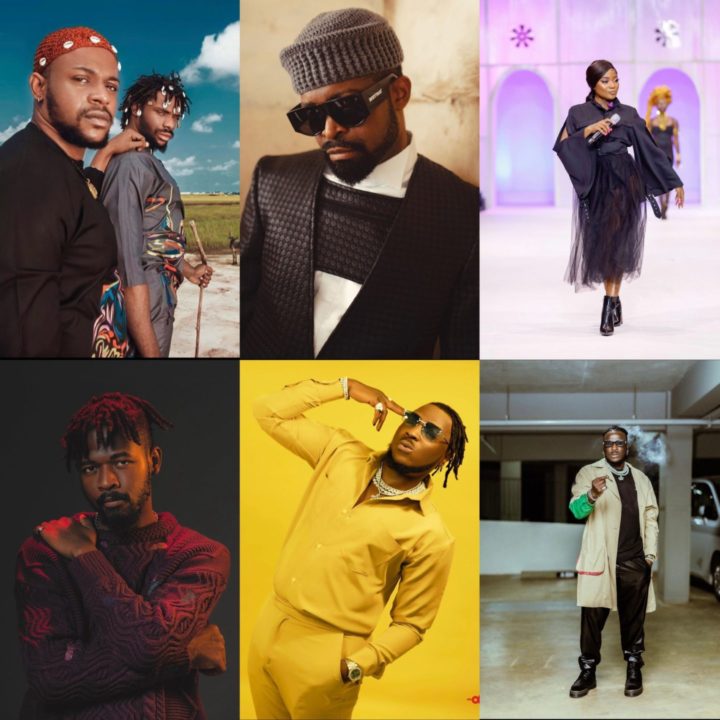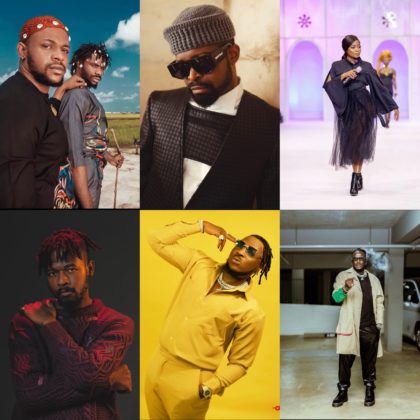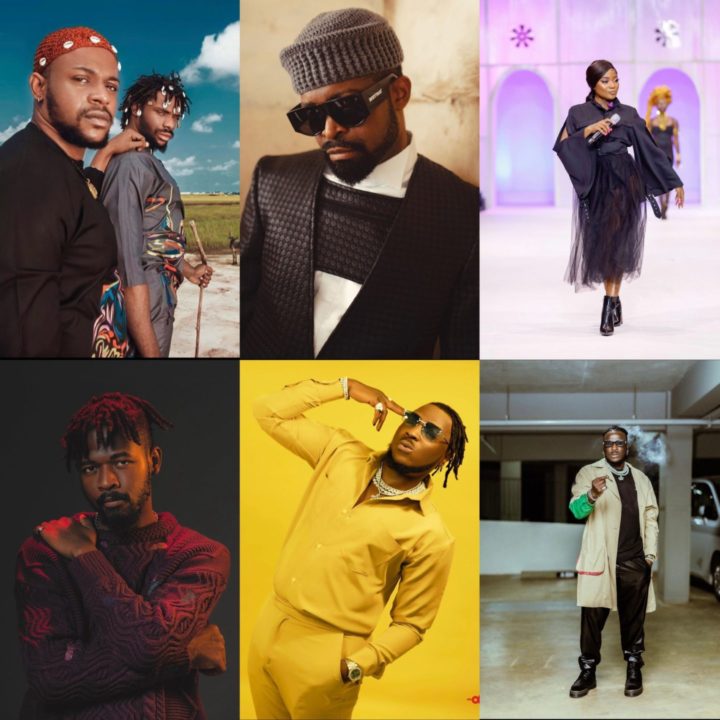 In this list, we draw out 5 of the best features on Basketmouth's Horoscopes album from the total of 18 guest appearances spread over 9 tracks.
"I dare you to skip a track," Basketmouth captioned his latest Instagram post on his Horoscopes album, while it was still a forthcoming project. Now it has been premiered today, the 11th of February. A rapper turned comedian, then film-maker and now an A&R, the last time Basketmouth had said these words, it had been regarding his debut project, Yabasi. It had been a solid 10 out of 10 album that stood him out and showed his hand as a talented A & R in a year that was already loaded with stellar projects. It was also a soundtrack album for his web series Papa Benji and had cohesively spoken on the theme of the show. His latest release, Horoscopes explores this angle as well, serving as the pre-released soundtrack album to his forthcoming featuring film, Scorpio which will apparently explore love and eroticism as he shared in his conversation with Apple music. While we do not have a lot of details regarding his coming film production, to appreciate the genius of his Horoscopes output, in this list, we draw out 5 of the best features from the total of 18 guest appearances spread over 9 tracks:
Best Features off Basketmouth's Horoscopes;
1. M.I Abaga on 'Love & Life'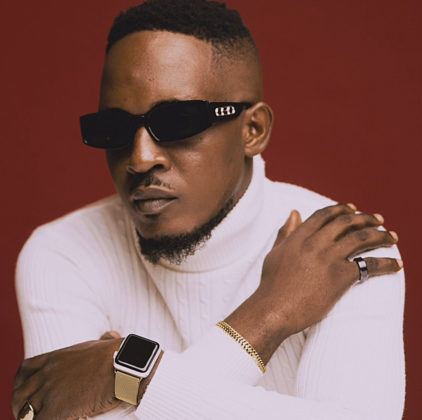 Basketmouth's Duktor-Sett produced Horoscopes is a project that endeavors to tell a story of the many shades of love, lust, coming of age, betrayal and all the other human emotions in between and the very first track starts out precisely with this in mind. According to Basketmouth's breakdown with Apple Music, Love & Life with Johnny Drille and Simi, featuring M.I Abaga is a story of a love triangle with the new lover crying out to be loved just as fiercely as his love interest loves her ex. While it seems obvious and routine to take note of M.I's verse on the track as he remains one of the best rappers in the music game, he indeed earned this by adding the perfect finishing notes to a melancholic love story brought to life by himself after Johnny Drille and Simi had played their part. All first-time collaborators with Basketmouth, Love & Life would not be the first time Johnny Drille and Simi had melded their distinctive voices together on a track, so in typical Basketmouth manner, the combination of the two acts had felt fluid yet in this case, familiar. M.I then served to be the alternative element, perfectly carrying out the role of the bad boy ex-lover type with lines like 'You get man? Don't worry, don't wanna know. I get bottle, get smoke for when you show,' 'Lemme bless your skin, gesundheit, love to listen to you when I'm on top, like moonlight.'
ALSO READ: Here Are 5 Instagram-Reels Worthy Lyrics from Adekunle Gold's Catch Me If You Can Album
Laying these lines over haunting violin chords with other instruments stripped off, M.I's verse had carried the perfect amount of noir needed to act as a foil to Johnny Drille and Simi's love-torn storytelling.
2. Wande Coal on 'Listen'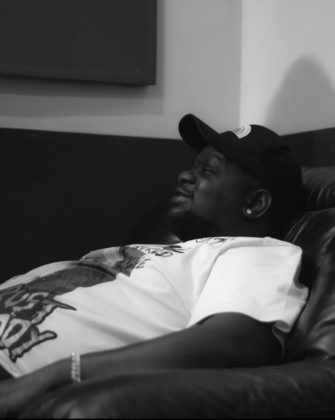 Journalist Joey Akan already hinted at the sauce this collaboration held when he tweeted about the lengths Basketmouth had gone to in order to get a song with the hard to pin down, Wande Coal. But only listening to the finished product itself would do justice to grasping how Wande Coal like the master weaver of hooks he's proved himself to be had transported us to his earlier days where we were weaned on his records, all while mashing this up with his more recent dancehall-infused singing style.
Basketmouth shared that on this record, he'd wanted a feel-good record and had expressly told him to have fun with the instrumentals, giving him free rein over it. So Wande Coal had done just that, reporting up to 10 hooks unrelenting till he'd been appealed to. Within these, Listen had been gotten and we'd gotten the filler track we didn't know we needed to listen to.
ALSO READ: 22 Nigerian Artistes to Watch in 2022
Best Features off Basketmouth's Horoscopes;
3. Efya on 'Money'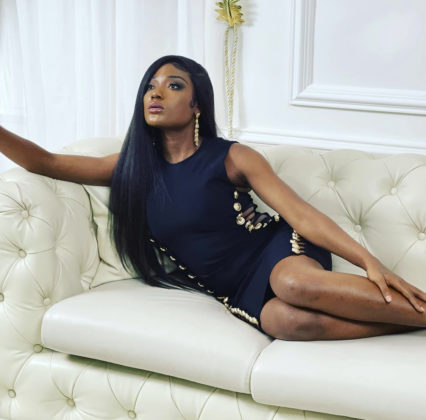 If songs had Oscars or awards for Best Supporting Verses, best believe Efya's input towards the latter part of the Money track which was already superbly played up by Oxlade, would at least be on the consideration list. After all, it is one thing to deliver a golden hook as well as an accompanying verse the way Oxlade, who is the new school king of choruses did. Then it's an entirely different feat to come on the selfsame record that was already bodied and buried by Oxlade, and deliver a sparkling verse that completely draws the spotlight to her vocals, her well connected yet fresh melodies and wisdom-bearing lyricism, the way Efya had effortlessly done on Money. The little stretch of lyrics which she'd uttered in her Ghanaian dialect, much like her typical countryman who have in the past been goodnaturedly teased by Nigerians for such propensity, also made a case for the universality of music, packing a potency that defies the need to be understood as it is instead, felt. While Basketmouth and Oxlade have in the past made a masterpiece on Yabasi with Myself, Efya comes in as the first time collaborator that understood the assignment to the T, seeing to it that she carried the baton placed in her hands by Oxlade to the gold medal deserving finish line.
4. Reekado Banks on 'Leave Me'
Basketmouth's debut had been refreshingly different, done up on a platter of refined highlife infused with trap cadences as well as RnB, with the par set so high, Basketmouth and his producer Duktorr Sett, revisited the scene with pleasantly dark and melancholic sonics that cuts across different genres. On Leave Me, sonical ambience met with vocal ambience as Reekado Banks took over from Duktor to serenade us with melodies reminiscent of love sprung mornings, setting the perfect backdrop for Falz's laidback cocksure submission on a love that was as fulfilling as it was reciprocal.
Best Features off Basketmouth's Horoscopes;
5. Falz on 'Assembly of Gods'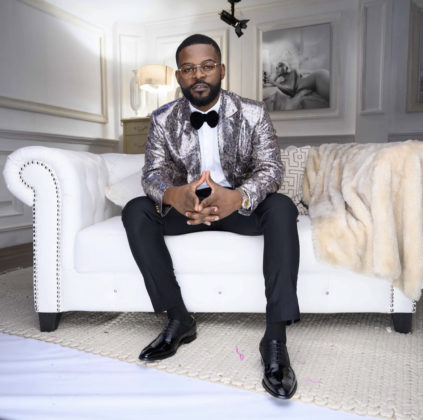 Legend has it that whenever you see a gathering of heavyweight Nigerian or African musicians at a recording studio, Basketmouth is somewhere in the vicinity orchestrating things. This legend proved itself on the last track of the album, Assembly of Gods which saw a conglomeration of singers and rappers from The Cavemen to Flavour, Falz, Magnito, Illbliss and Dremo. Starting off on a mix of soft piano chords and percussions, horns perfectly complement soft vocals from Benjamin Okorie of The Cavemen before Falz comes on with Igbo-inspired melodies. Next comes a fluid and well-rhymed narration from him of a Lagos-paced night out that was also his birthday. Hilarious and easy to follow as bop to, it showed Falzs' skill as an expert storyteller in a room full of outstanding MCs.
What are your favourite features on Basketmouth's Horoscopes album? Did they make this list or is your list different from ours? Share with us in the comments section below and give it a listen if you haven't right here.
Related