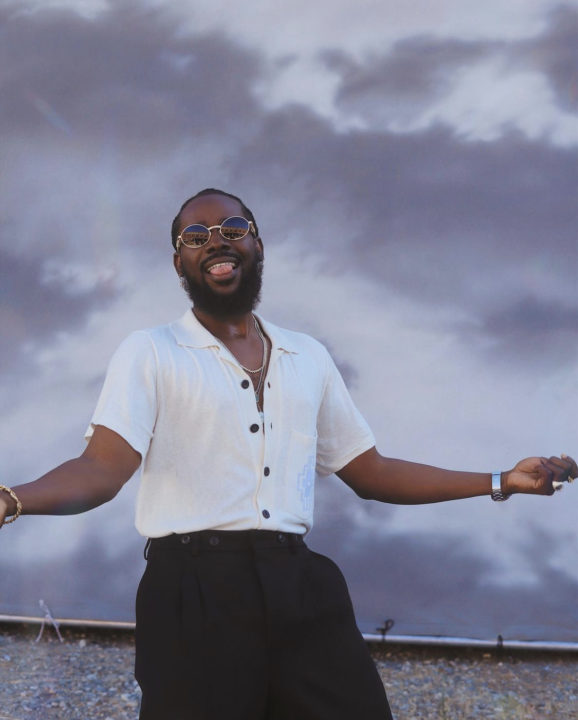 This article highlights 5 lyric lines from 5 songs off Adekunle Gold's Catch Me If You Can album that are absolutely quotable and would make for a great but mystery-filled Instagram post, photos or Reels:
Nigeria's number one music king of switch-ups, Adekunle Gold put out his fourth studio album on the 4th of February, following several mentions from him on the quality of work to look forward to. Delivered promptly as promised, the album which comprises 14 tracks re-established Gold's style of a refined blend of Afropop and Highlife which he'd first offered the world on his previous album, Afropop Vol.1, marking his transition into a higher level of artistry on a whole. They say to whom much is given, much is expected but in this case, the giver, Adekunle Gold bears the responsibility of delivering much more on Catch Me If You Can because with AG the baby who is now the daddy, self-assuredness and confidence is a given, as evidenced in the lyrics of his latest records and tweets he put out to speak on the project while under construction. As a result, this article highlights 5 lyric lines Adekunle Gold said in 5 different songs off his Catch Me If You Can album that are absolutely quotable and which every lover of great music and a great but mystery-filled Instagram post, photos or Reels, would love to have in their arsenal:
Instagram Reels-Worthy Lyrics from Adekunle Gold's CMIYC
1. Born Again ft Fatoumata Diawara; New year, new me posts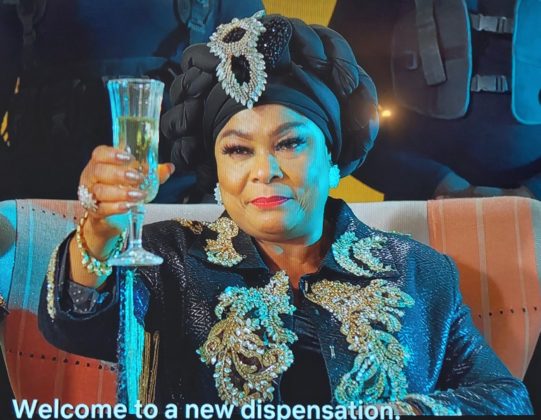 First things first, Born Again by Adekunle Gold is the African crossover intro the industry needs to serve as a blueprint on how best to collaborate with non-Nigerian talents from other countries that make music that isn't pop-hinged. The blend of double Grammy-nominee, Fatou's ice water textured Mali Bluesy music and Adekunle Gold's self-assured flow on this song made the perfect welcome into this chapter of AG's artistry without feeling like faux Pan-Africanism.
ALSO READ: 5 Things We Love About Tems 'Crazy Tings' Video
While the words of Fatou remain a mystery to us, those of Adekunle Gold instantly cut across as the perfect lines to use when announcing a rebrand; "I'm a new man, forget what you knew, now I don find my voice," "I don't answer to nobody, na me dey run my company."
All these lines need is a new photo of yourself looking exceptionally better than you did in your last posts, it could be due to getting your first haircut in months, or a photo of yourself looking peng, post-belle-sucking, in a racy dress. Perhaps even one where you're holding car keys or stacks of cash, whether yours or borrowed, and then gbam! You insert the gospel according to Adekunle Gold to let your followers know you're no longer on their level and how they now need to knock to enter your DM.
If you've also not been very present on the app and want to make a head-turning comeback, posting a Reels of yourself using lines from the song would also show your followers that like Adekunle Gold on his Catch Me If You Can album, you are elusive and not for everybody, even if it was data costs that had hindered you from being online, how will they know?
Instagram Reels-Worthy Lyrics from Adekunle Gold's CMIYC:
2. Win; Self appreciation post to pepper your side chics or haters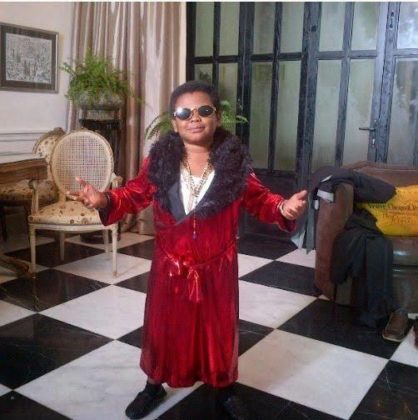 "In my lifetime, in my lifetime, the people wey I fit die for be like two," AG the baby who's now the daddy, sings on track two, Win following guitar chords that sound like those on Chris Brown's Deuces. A very proud family man, that line is an instant no-brainer as we already know these two people would be none other than his wife and longtime lover, Simi, and their daughter, Adejare, all whom he copiously mentions throughout the album with the same energy Jay-Z does Beyonce and their kids. So the two people in AG's lifetime are settled, but what about you with many lovers and side flings?
Now imagine the confusion that would ensue in the hearts of your lovers if you employ these lines in captioning a photo of yourself with one of the members of your harem or maybe Reels for additional impact, especially after having quarrelled with one. If you then go ahead to add the lines, "Blessings to friend that hol' me down (for loving me)", like an encounter with hard yam, e go choke.
ALSO READ: The Bouncing Booties, The Styling & 3 Other Things that Stand out in Rema's 'Bounce' Video
However, if your love life is less juicy or in no way messy and you're more career-focused or just like to appear serious-minded, not to worry because Win is definitely still a track with quotes for you. So like Bobrisky that went to Harvard, you can go ahead and pepper your haters with a photo of you looking like you just bagged a million dollar deal and leave them guessing on the state of your bank balance with the lines "Every other day I gotta win, win, win so hard I make a scene.'
Instagram Reels-Worthy Lyrics from Adekunle Gold's CMIYC:
3. Mase Mi; Fighting temptations online and choosing peace over violence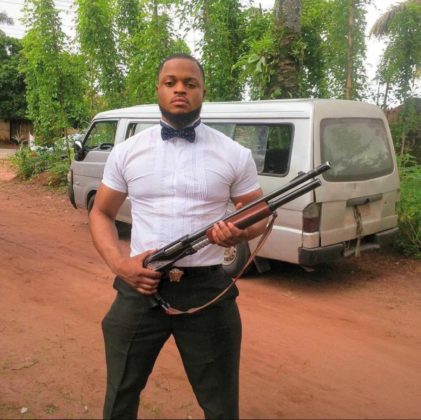 For any who's not privy to the meaning of the song title which is also sung repeatedly on the track, Mase Mi means 'don't tempt me' and Adekunle Gold softly crooned this; "Mase mi esu, mase mi, mase mi esu mase mi, omo elomi ni ko se o" (Don't tempt me Lucifer, don't tempt me, tempt someone else.)
Well like Tems' Crazy Tings which has fast become the soundtrack to any crazy event unfolding in your life, Mase Mi can easily apply to any situation tempting you. Picture scenes when an unknown internet user chooses not to be a comrade but decides on violence instead, then you remember that it's a new year and you already promised you'll turn over a new leaf. Replying with a screenshot of this song would definitely communicate that you're an Indaboski on holiday and would hate for your cooling iron to be liquified any further.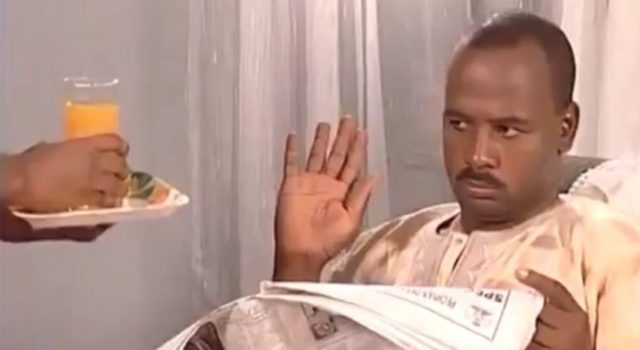 Also being a song that touches on maintaining fidelity to your significant other despite the one million and one temptations all over, if you ever find yourself in a situation where you're being sorely tempted in the DMs by a son or daughter of Jezebel, a subtle way of showing that you no fit shit for church will be to post loved up photos of your boo on your Instagram stories or even take it to your feed by making it into Instagram Reels as you allow Adekunle Gold minister to the Jezebel in question.
Instagram Reels-Worthy Lyrics from Adekunle Gold's CMIYC:
4. One Woman ft. Ty Dolla Sign; Valentine's and lover appreciation post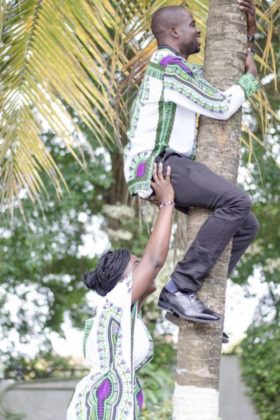 We already know that this Valentine's will be bloody for the single Pringles all over the federation but that wasn't enough for the number one music industry family man, Adekunle as he recruited American TY Dolla Sign to join forces with him in his declaration of monogamy.
Coming in an era where monogamy is fast going out of vogue, best believe that certified lover boys and girls all over are about to run this record to the ground as they make it their soundtrack this Valentine's. So go on and caption that photo or Instagram Reels of yourself and your boo with lines from Adekunle Gold's Catch Me If I Can like; "Shamelessly lover man o, only you is allI see, love you forever that's the plan" while your other boos stare at their phone's screen in wonderment of what they mean to you.
If you however want to be more covert, you could put lyric lines from Adekunle Gold's More Than Enough which is the sixth track on the album to test. And in fact, if you cannot afford to serenade them with a trumpet, jump straight the line that says "Issa holiday for my baby o, panpanranran" and even give yourself a sack letter from work by adding "No work today, you're my to-do list."
Instagram Reels-Worthy Lyrics from Adekunle Gold's CMIYC:
5. Dior, Dior Dior ft. Foushee; Material girl or 'bad man' posts
First, we had Ruger's Dior and now this pleasantly sensuous collaboration with Foushee and while we can't say if this will work like Olakira's manifestation of being in a Maserati, I can tell you that this is the record for the material girls and boys who are not afraid to talk their stuff.
So first, if you're not already an inductee of the Lagos baddies club, with risque outfits and head-turning captions, this song is your opportunity to make that switch. All you need is one of those photos that would make even your haters thank God for your parents and next, you borrow Foushee's lines that go "Buy me diamonds and Dior, and I'll make it work for you sweetheart" and that's how you announce your high maintenance babe status so all the men on your Instagram instantly know not to approach you with a 2012 Benz.
Now for the 'bad man' that wants to say less and get more babes, the lines "You know you want me o, decide" down to the lines where AG and Foushee softly harmonise 'Dior Dior Dior' could be used on Instagram stories where you can monitor if she viewed the photo of you rocking what may or may not be Dior from the nation's beloved Aba boy or their Chinese brothers but what about that? After all, fake products are temporary but drip is eternal. Instagram Reels of your outfit would also be perfect so your many admirers can keep trekking back to watch you flex your 'Christian Dioro'.
Without a doubt, there are way more lines of lyrics from Adekunle Gol's Catch Me If You Can album to put to good use in captioning your Instagram photos, Reels and videos, and so much more fun to have while listening too, but you wouldn't unlock all these if you don't stream it to find out. It's available on all platforms so you can begin to test out the magic of his words by giving the project a listen here.