5 Things We Love About Tems 'Crazy Tings' Video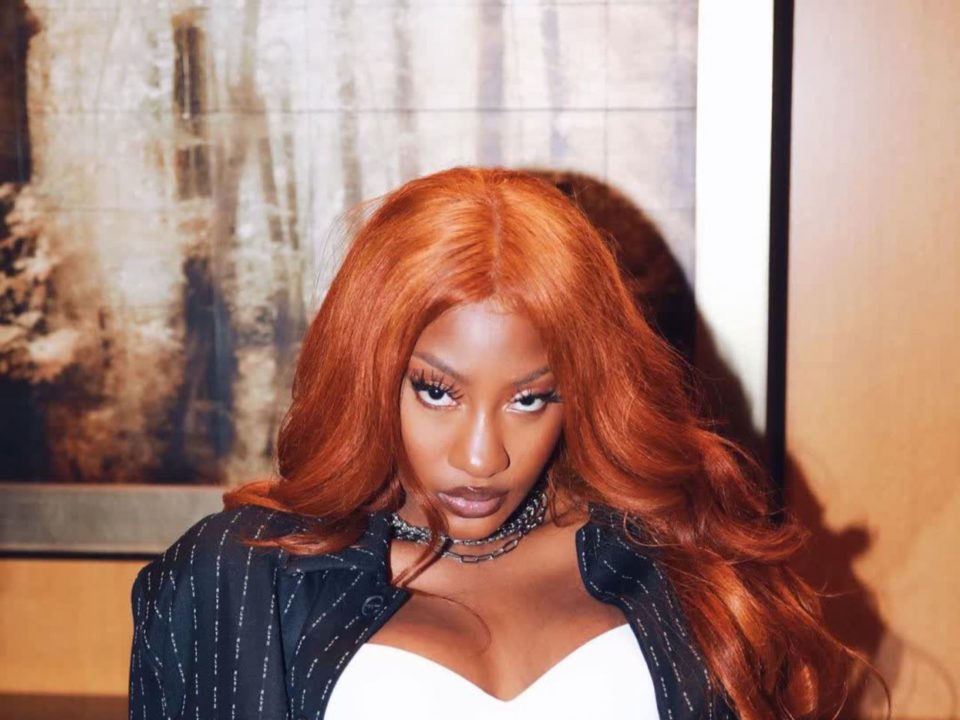 Nigerian music is currently having a laurels-marked year, with Nigerian artistes raking in one milestone after the other. New-gen It girl, Tems is topmost on this list of star-spotted acts, with her collaboration on Wizkid's Essence being the first African song to go Platinum and also scoring a song on world-renown rapper, Drake's Certified Lover Boy album. We'll also not forget in a hurry the video clip of Adele earnestly singing her hit song, Try Me back to her and that of Rihanna telling Tems she's a fan. Soon after, she put out her debut project, If Orange Was A Place, with the only feature coming from American RnB favourite, Brent Faiyaz to all-round acclaim, and it's safe to say Tems has been on a roll all year long.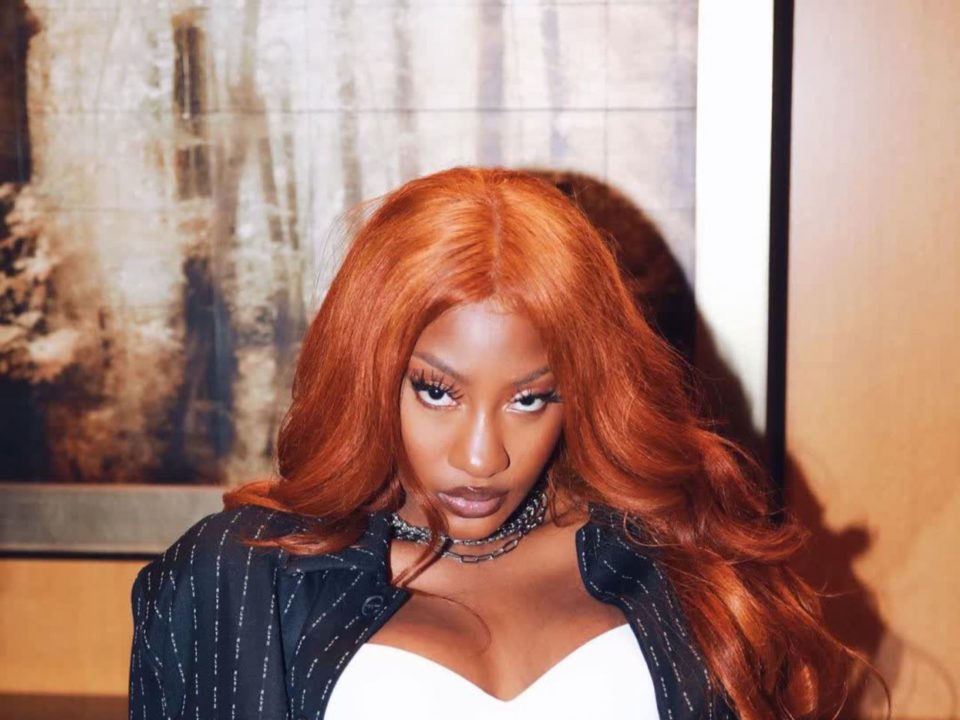 Unrelenting and deadset with her foot on the pedal, the ice tea-textured singer has put out visuals of the promotional single and standout track of her EP, Crazy Tings. Directed by the filmmakers behind Rema's Woman and Lojay's Monalisa, UAX, the video cuts across with a warmth that speaks on the project title and highlights Tems goddesslike aura. Being Tems' first music video since she became a global star, it also sees her being placed in a different ecosystem of Africans-- not only among members of her Rebel Gang but also with a broader Nigerian community. Here are 5 elements we couldn't help but notice and love in Tems' Crazy Tings video:
1. Tems' style; outfit and hair
Over the past few years, we've watched the Nigerian music industry evolve into one built on individualism and expressionism so we've watched our favourite acts blossom into stars with their own sense of style, from how they wear their hair, to makeup and jewelry. Known as the Rebel Gang leader, Tems has never ceased to channel her unique style in her music videos and in Crazy Tings we get full serves of her refined, easy-breezy style, typically put together by Dunsin Wright, as early seconds of the video leads into a clip of Tems standing behind a beaded curtain dressed in a knitted metallic pants coord set, embellished with a bejeweled brassiere. 
ALSO READ: The Bouncing Booties, The Styling & 3 Other Things that Stand out in Rema's 'Bounce' Video
Her braided hair which matches the curtains, a household staple from the early 2000s, is another instant eye-catcher as it has been elevated from Tems usual braided hairdo to swooped-up braided hair adorned richly with beads that frame her glistening face. She eventually changes outfits to a velvet three-piece with a kimono that perfectly matches Tem's aesthetic of understated sensuality.
Coming together like seasoning in soup, Tems' beaded hair, bejewelled two-piece set, and dewy makeup culminate in a look that elegantly screams 'tropical beauty,' lending to the warmth and exquisiteness she sings of on her project, If Orange Was A Place.
2. Message placement
"Crazy tings are 'appening," are the lines Tems repeatedly belts as the chorus of her song making it an instant anthem that suits into any tiring life situations, from your danfo breaking down in traffic on a Monday morning, to your debtor blocking you on every avenue possible. With the visuals distributed through multinational video hosting service, Vevo, the interpretation of the song made sure to capitalise on the fluidity and universal nature of the chorus from the very first scene of the video. 
First, we're reminded of the theme of the song from the first frame of the video as we watch a hand scribble 'Crazy Tings' with pink lipstick on a glass surface, and then after a full shot of Tems, radiating a goddess-like aura, the camera pans and we see a group of little kids playing street soccer, oblivious to their mother's many woes. This montage then smoothly segues in scenes with women dressed in flashy and risque outfits, counting money while agitatedly haggling with a man, appearing by all indications as women involved in sex work. The message placement becomes personal in the next cut with these women offering Tems money, seemingly inviting her to become a part of them as she croons while pleading to be left out-- 'But I just want to do my thing, and I'm just trying to get my way.'
Already a master of interpretative visuals, we've in previous times watched Tems hint us on forthcoming songs through trailers of her coming projects and watched the preceding singles lead into one another and so in Crazy Tings we watch a thoroughly frustrated 9 to 5 hustler 'chop somebody's crase,' as he explodes from all the pressure he's been placed under and dramatically walks out on his boss. We also watch other crazy things happen as the politicians party with public money that has been mindlessly looted, a policeman harassing a young man among other scenes. But all through it, Tems remains true to self, turning her back to all the craziness and choosing to stay on the path of warmth and happiness. 
3. Movement 
When Tems had made her big break on the Nigerian music scene, it was as an alte artiste and vestiges of that remain even as she's now been absorbed into the mainstream as well as the global stage. So while choreographed dancing are not elements that typically make up a Tems video, we get that in Crazy Tings but in a style that is true to her essence, done with grace and fluidity as a group of dancers take position around Tems to dance and salute her as the new king of boys on the scene before dissolving into the crowd. 
Maintaining the trope of fluidity, we also watch as all through the video, Tems moves through different scenes and crowds while dancing gracefully. She eventually moves into a party where she becomes the lighthearted center of attention amidst choreographed dancers. 
4. Costume and cast styling
The visuals to Crazy Tings plays out like a short film, casting different people from various walks of life; from the boys playing street soccer to the sex workers, politicians, dancers, partygoers, and more. There is however an unbroken spirit of mindfulness that informs the styling of members of the cast that complements the film. The kids playing street soccer are kitted in jerseys of different colours that maintain the varied nature of the sport, the sex workers are clad in fishnet dresses, bustier tops, and sparkly dresses that are intentionally heavily embellished with jewelry to convey a message on their role. The politicians and their lovers also fit right into the picture and when events in the visuals blend into a party, the screen is enveloped by partygoers and dancers who are vibrantly dressed in tropical-spirited outfits. 
5. Lightning juxtaposition
Crazy Tings is not only the promotional single off Tems' EP but the first record on If Orange Was A Place and in her explanation, is a manifestation of feelings of warmth and lightheartedness. While Crazy Tings captures the many untoward things that happen in Nigeria as a result of its eroded government but Tems also sings about turning her back on all the negativity and not allowing herself be consumed by the craziness around her. So all through the video, we watch events captured move from light to dark and on and on. For instance, Tems first appearance casts her in a warm, orange light which follows her wherever she is captured in the video. However, once the camera pans to the little boys playing street soccer, the lightning instantly turns dark. Other scenes like the cut where Tems is being invited to join the sex workers and the scene with the office worker being frustrated by his boss are also dark scenes that all eventually spin into the party scene which is infused with warm golden light as Tems turns her back on all the crazy things happening around her. 
Stream Tem's Crazy Tings video here.
Related