iLLBliss' Illy Chapo X Renders His Heart In Raps [Album Review]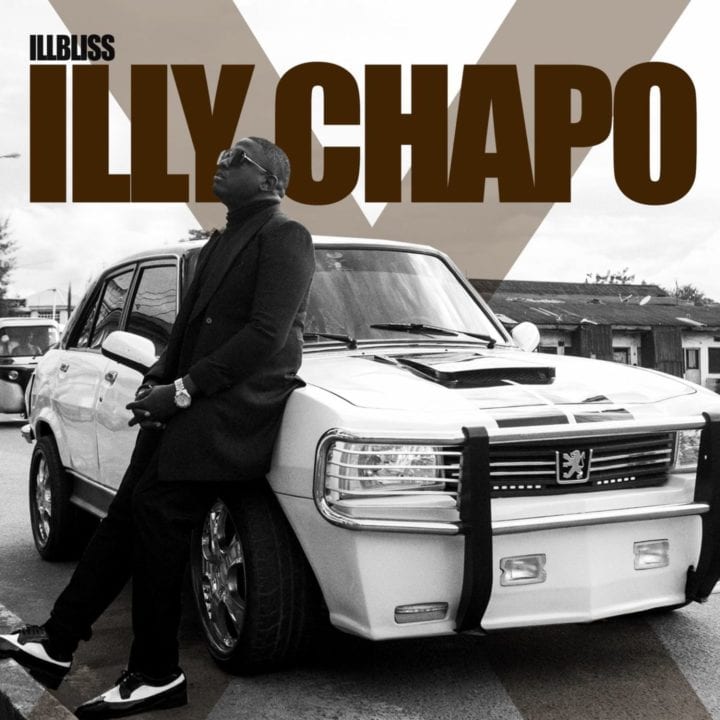 An Overview: Illbliss Illy Chapo X Review
The veteran Nigerian rapper iLLBliss exerted optimal skill in 2019, releasing powerful mix tapes and collaborating with producers like Bigfoot and Teckzilla who sketched the soundscape for his Grown Man Raps. Leading to 2020 –when an album would be out– Oga Boss had built the perfect run-up. A dunk of an album was only needed, and waited we did, for May 29th.
The world, while we waited, was plunged into darkness. In America, Blacks were fed up by the recent killings, particularly the gruesome murder of George Floyd by policemen. Their cities still burn as an expression of anger. In Nigeria, we've only recently hit close to tipping point, as the past 48 hours have expressed the people's disillusion (on social media at least) against the incessant killing and maiming of our citizens by policemen, rapists – the system itself. The word "Country" in the Nigerian context reveals a tortured history of exploitation, pain and angst. "So much shit going on in this nation," per iLLBliss. "Deep down you don't give a shit about the country," he raps, after running down a list of structural inadequacies. Over a booming beat, he dons the hat of social commentator, hitting shots at the systemic oppressors.
In Illy Chapo X, iLLBliss is a lot of things, and a voice for the underrepresented truth is one of them. As one listens to the album, the artistic vision of iLLBliss is revealed: It's turned inwards: He may take on larger themes, but he's never removed from them. On songs like "Heal" and "Generations," this empathic relativity is on show, the former a passionate plea for God to heal the world, especially in light of the awry events that's defined the year.
When he isn't speaking to the state of Nigeria, he's bigging up himself. By now it's unarguable he's the best to ever do so. As someone tweeted on the day of release, "iLLBliss will make you feel rich," to which another commented: "Our own Rick Ross." It's this cape he dons most. You understand the hustle, where he's coming from, the Igbo spirit of domination which consumes him and fuels the desire for greatness. And that's who you're presented on Olamide-assisted "40 FT Containers," and on the menacing production of "Upper Iweka," an ode to the iconic South Eastern market city. Trading bars with longtime collaborator Phyno, they both come across as money focused Igbo men (as they are), channelling the ebullience of their first song. "Upper Iweka, money maker/ ana ta achicha/ Nwannem, ibu a baker," he raps authoritatively over the Legendury Beatz production, feature Phyno talking his shit in the same riveting manner.
Being one of the best skilled rappers in appropriating the glut of Pop music to complement his raps, the presence of Yemi Alade and Niniola (on "Fever" and "Superman") isn't displaced; known for their vivaciousness, their features are basically hit songs set within the (easy) reach of iLLBliss, whose stretch is as elegant as any Eve.
But where iLLBliss strikes true gold, in all the boisterous bars and money talk, is the feature of alt-folk artist Johnny Drille –13 songs in– who stuns with a lush hook for "Remember," a tale rendered in the repressed tone of a poet. "Dear Papa, eventually I made it big as a rapper/ Your little boy grown; still dapper/ Mom's doing good, aging with grace/ Me and Muna wasn't easy to raise; God bless her for the rest of her days/ Ever since you gone, bro had a daughter born.. " The writing is so calm yet evocative a tear must have smeared the page.
Illbliss Illy Chapo X review 
And therein lies the mark of this project: Its humanity. Never in these bars will you find a lack of conviction, or be able to raise a question of realness and allegiance. iLLBliss keeps the topic grown, and moves the narrative he lives: Believe in God, take care of the family, render your voice to positive movements. Basically God, Family, and Country. I'll posit one addition to that: Wealth; it's what ties the narrative through its (admittedly lengthy) 17 tracks. A line of opulence is never far away in his rhyme book, and through bludgeoning production which helps vivifies his naturally commanding voice, iLLBliss hits the bull's eye and pulls off the remarkable most of the time. Tenth project and still rapping as he is... sheesh. 
Illbliss Illy Chapo X review