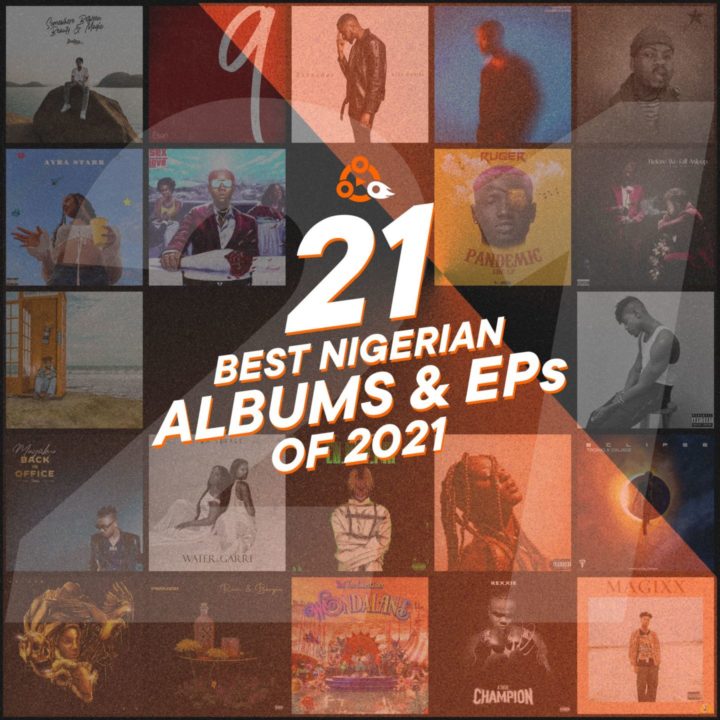 As we reel in the high of wrapping up 2021 and take in the new year, recounting the days and moments within the now dusted 365 days that made the second year of the new decade, we've and continue to go over all go over highs and lows, wins and losses that punctuated our days and made us feel alive. There are also loved ones, prized acquisitions and cherished memories to go over. And all through this rollercoaster ride of human existence, one constant remains the music that soundtracked these days and moments – new music from our favourite Nigerian musicians as well as new sounds from fresh acts who have now carved a soft spot in our hearts and a space in our playlists. In fact, 2021 was even more so than ever before, the year of Nigerian music, as our quest for global domination progressed further with the concerted efforts of industry players and music-making frontmen and women.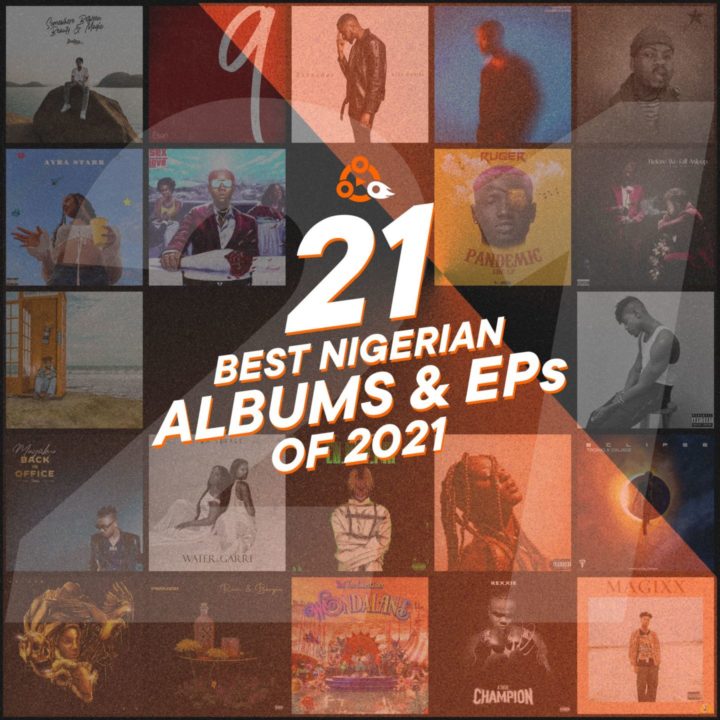 ALSO READ: The 10 Best Nigerian Albums in 2020 | #TheList2020
To underscore the work that Nigerian musicians have done over the course of the past year and highlight the Nigerian projects, both EPs and albums that have made the year for Nigerians, members of Notjustok who inform a subset of Nigerians that are music connoisseurs, came together to draw out the 21 best albums and EPs in Nigeria for 2021 using parameters such as project quality, production, reach and all-round relevance. Goodbye 2021 and hello the soundtracks that made them a year to remember;
21 Best Albums in Nigeria 2021
21. Rexxie - A True Champion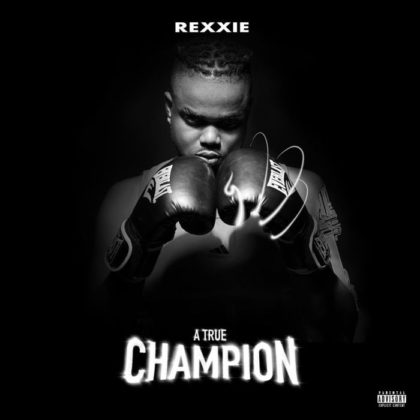 Not too long ago, Nigerian music producers were underappreciated heroes of the music game, that narrative is now taking a turn for the better, and Rexxie's watermark is one of such ringing in this change as it has become a household name. The producer cemented his many strides which have seen him work on a Grammy-nominated and Grammy-winning album, by putting out his debut project, A True Champion, in collaboration with an interesting range of artistes to give the Oxlade fan favourite, Frenemies, 40 BTC with Seyi Vibez, among several other stellar records.
20. Wondaland- Teni
An arrestingly colourful music industry sweetheart with even more irresistible vocals and a penchant to weave chart-topping melodies, Teni backed up the source of her 'Oba Orin' (King of music) moniker with her 17-track-long array of records done up in Highlife and Afropop. Touching on a range of issues from love to superstar lifestyle and struggles of everyday life, Wondaland proved to be an aural theme park with songs like For You with Davido and Hustle, making their way to the charts.
19. Rum & Boogie- Peruzzi
Doubly-loaded and twice the fun to compensate for the long break between his projects, with Peruzzi's Rum & Boogie, he gave his fans and music lovers a project as intoxicating as the album portrayed. With Rum playing into Peruzzi's loverboy side with songs like Somebody Baby featuring Davido, and Boogie giving oodles of party-readiness with the Wande Coal-laden Available and Southy Love featuring Fireboy DML, Peruzzi proved why he was self-titled Huncho, a maestro in dishing out good vibes.
21 Best Albums in Nigeria 2021
18. Golden- AQ
Next on the list of best Nigerian Albums & EPs in 2021 is the 'Golden' Album by AQ. A rap lover's delight and a hip-hop vanguard in his own right, AQ's Golden served to re-assert his deft rap game and prove that Nigerian hip-hop is still alive while flowing over several modern-day issues like capitalism, the gender divide, the corrupt system, and more. AQ's Golden gave fans the standout track with Chike, Breathe, and a golden project that would stand by for his fans through his recently announced hiatus from music.
Top 17 Albums in Nigeria 2021
17. Eclipse- Oxlade and Troniq Music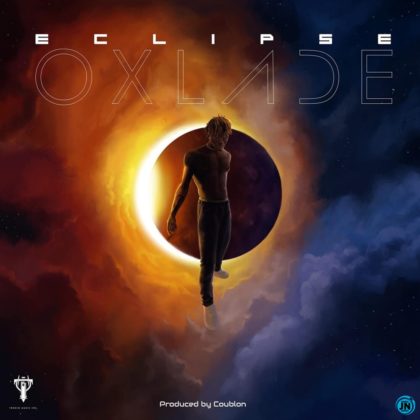 According to Oxlade, members of the public were only served with 4 songs from his long-term and melodiously symbiotic relationship with DJ Coublon, for fear of its reception due to the difference in sonic direction. A window into Oxlade's love-torn soul, Eclipse had beautifully juxtaposed the lightness and darkness of love on a bed of Highlife and Afropop that has given music lovers the vulnerable sleeper hit, Ojuju and the bare-back honest lover's tune that is Pay Me, till like the first track, we realise we want More.
16. If Orange Was A Place- Tems
Tem's EP, 'If Orange Was A Place', made the list of Best Nigerian Albums & EPs in 2021. With her vocals ringing in the chorus of one of the biggest songs of the year– Essence, 2021 was the year of Tems. She however didn't hold down the fort with features alone but made sure to give her fans, old and new a warm summer-inspired auditory feast on If Orange Was A Place. With a Brent Faiyaz feature on Found, and Guiltybeatz taking the driver's seat on production, Tems not only delivered a project as radiant as the title denotes, but a soundtrack for the billion and one absurdities we face every day on Crazy Tings.
15. Euphoria- PsychoYP
PsychoYP said 'Euphoria so amazing' and like the Pied Piper's flute call, listeners trooped out excitedly to experience the entire project that came after, and were rewarded with a Trap-laced aural fantasyland that is his 9-track album, Euphoria titled after the promotional single. With features from Alpha P, South Africa's PatrickxxLee, and others, Euphoria served fans of the new age rap don with favourites like +234 (Daily Paper), Guapan$£, and the standout track, Euphoria which was brilliantly track-listed last.
14. Water & Garri- Tiwa Savage
Titled after the number one Nigerian staple that doubles as local cereal, Tiwa Savage's Water & Garri EP proved to be as refreshing and filling as the meal. A dreamy, love-themed blend of Afropop, Afrobeats, and RnB, it had been sonically different and fresh with a feature from Amaarae on Tales by Moonlight, a Tay Iwar assist on Special Kinda, and a Brandy feature on Somebody's Son that has now culminated in a hit record and a viral social media trend.
2021 Best 13 Albums in Nigeria
13. Back in Office - Mayorkun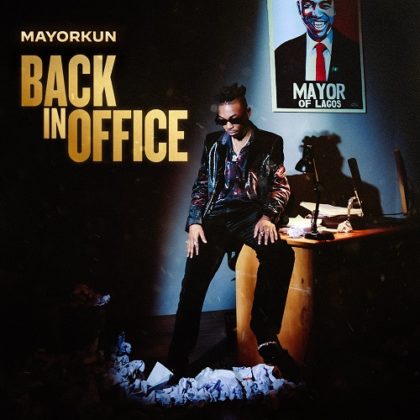 Mayorkun himself reminded us on Back in Office, of his hit-making power when he said; 'Held down the lockdown for a longtime.' Ensconced among other scream-worthy Quotables, that was one witty way for the self-dubbed but duly recognised Mayor of Lagos to reinstate his supremacy with hits such as aforementioned, Back in Office, and the Victony-featured banger track Holy Father, all off his Afropolyrhythmic and diverse sophomore album titled after the single.
ALSO READ: The 10 Best Nigerian Projects Released So Far in 2021
12. Providence- LadiPoe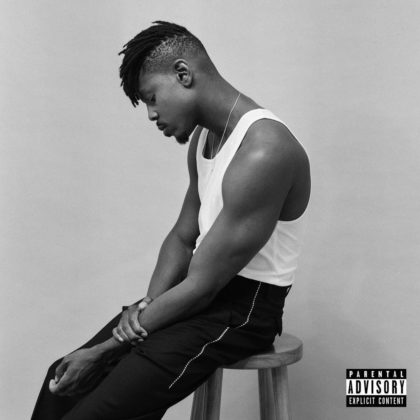 Breaking through to the mainstream in an era where hip-hop's heydays in the country are long gone, it makes perfect sense that LadiPoe is dubbed Leader of the Revival, as he continues to be one of the most articulate MCs with irresistible hooks and punchlines that make you want to scream every lyric line. Off Providence, we were hit with the Fireboy-assisted slow-burner hit, Running while tunes like Afro Jigga with Rema and Love Essential with Amaarae remain undisputed fan favourites.
11. Sorry I'm Late- Buju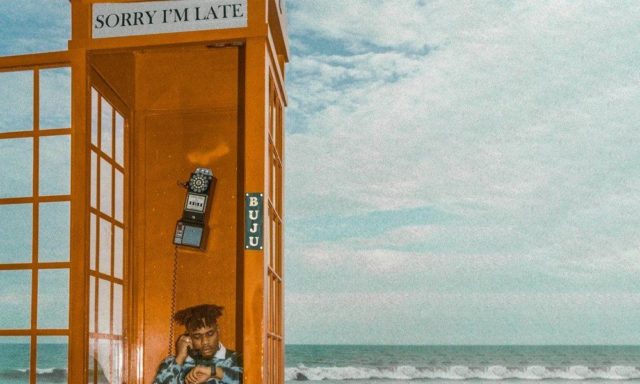 Buju has over the years come to mean many things to many music lovers, from melodiously entertaining to super talented to controversial. And where a debut project is concerned, late even, with fans parched and thirsty in wait of a body of work. This project drought was finally brought to an end in 2021, yet the melodies-weaving natural didn't appear to dive into the creation of his much-anticipated debut with any similitude of pressure, instead delivering an OG level project that continues to unravel as a modern-day Afropop masterpiece, hinged on songs like Daniel Benson, Ogechukwu with The Cavemen., and others.
10. Before We Fall Asleep- Johnny Drille
After breaking out in 2017 and being signed into Mavin Records, Johnny Drille had maintained his alternative music sweetheart position among his loyal fans and on the airwaves, but he had never released an album, a bane of his multi-hyphenate perfectionism. Johnny Drille however broke out of that mould this year with an album that is reminiscent of a joy ride on a carousel at sunset, when lovers are out to bask in the euphoria of their emotions without forgetting the harsh realities of the world.
9 Best 2021 Albums From Nigeria You Must Listened To
9. Pandemic - Ruger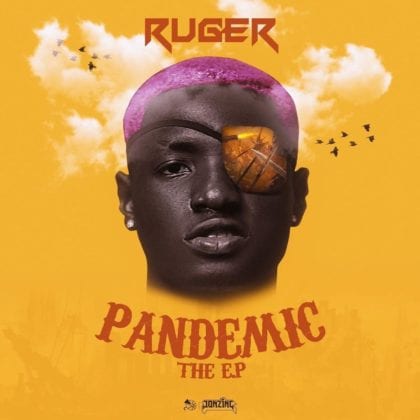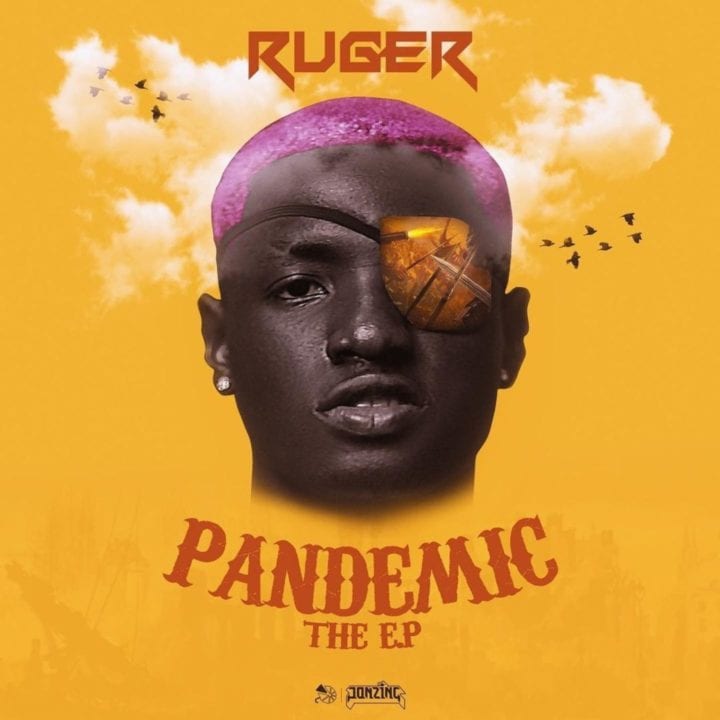 The Covid-19 pandemic brutally familiarised the entire world with medical vocabulary we never wished to know, and if not for the Jonzing World signee's debut project, Pandemic, the word would hold nothing but unsavoury thoughts.
A viral infection of the aural kind, Ruger's Pandemic EP has contaminated the airwaves with the ultimate sleeper hit, Bounce, even as his second project proves succinctly that the singer's success is no fluke.
8. Sex Over Love- Blaqbonez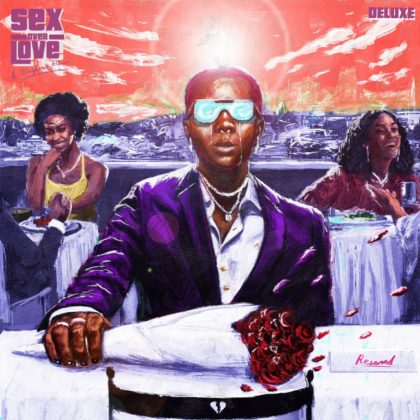 It's often said that for every human emotion and situation, there's a soundtrack and while some years back, it seemed that the Nigerian music pool was deficient in that aspect, the tastemakers of the new age of Nigerian sounds have taken great care to ensure that the narrative has been flipped. Blaqbonez's Sex Over Love is a quintessential example laced over trap-doused cadences as the rapper and his impressively diverse roster of features, from Nasty C to Joeboy, Cheque, Amaarae, and others, churn out lines that depict the modern dating school of thought that not only places sex and money over love but the words and philosophies of the rapper from Bling to Okwaraji, top of the charts and this very list too.
7. Ayra Starr EP- Ayra Starr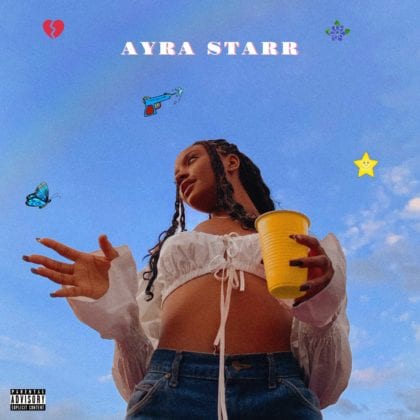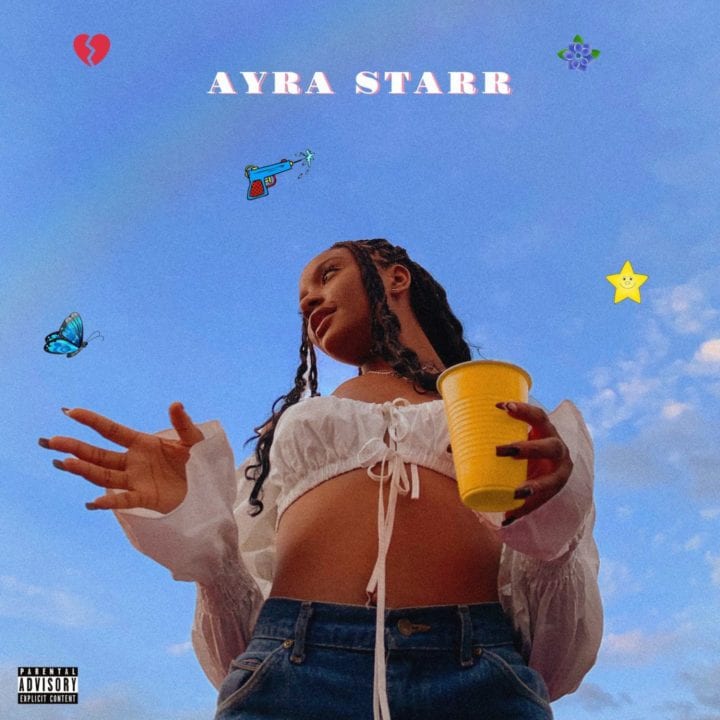 Ayra Starr's entry into the music scene was one that had the industry agog– no one foresaw a 19-year-girl getting signed to one of the most powerful record labels in Africa but a one-time listen of her 5-track debut EP which was released on the heels of her unveiling soon proved that she was very much worth the buzz her arrival had stirred. The Ayra Starr EP, an appetite-whetting bite-size, Afropop-hinged affair had given the airwaves Away and Sare and with it, she'd made a record then as the youngest most commercially successful female Nigerian musician, and she makes yet another record by having a double entry on our top 10 list of best albums of the year.
6. UY Scuti- Olamide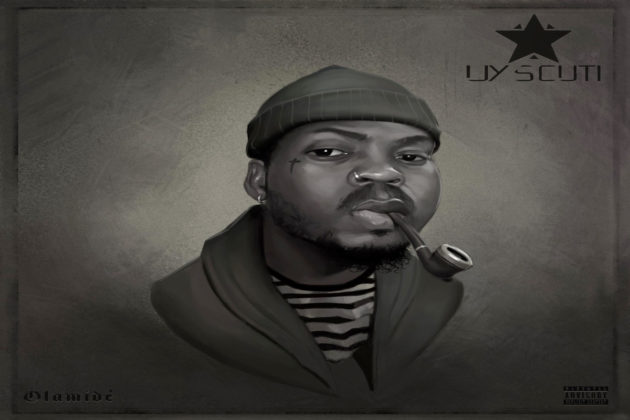 A wise man once said 'OG no be ordinary person.' That wise man was Olamide Adedeji himself who has since his breakout a decade ago relentlessly earned his GOAT status even till his ninth and most recent studio album, UY Scuti. A sonically different body of work from what Olamide has ever put out, UY Scuti's heavy Afropop cadence gave the airwaves Rock, Jailer and several other fan favourites to make it a certified top album of the year 2021
Top 5 Albums in Nigeria 2021
5. LV & ATTN EP - Lojay & Sarz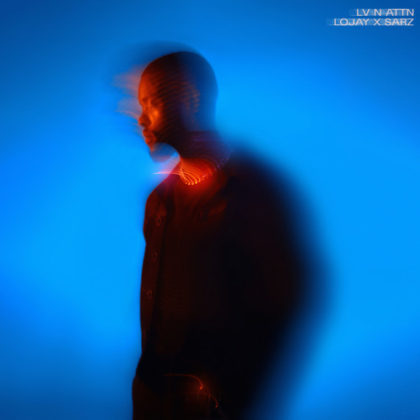 Lojay and Sarz's joint output on LV & ATTN had at first gotten all the buzz due to the heavyweight co-signs from the inimitable Sarz who produced the 5-track EP as well as the Wizkid feature on the similarly titled promotional single, but Lojay's piercing vocals and cocksure delivery across the EP had instantly drawn listeners in. And like the case of coming for the fireworks but staying for the show, fan favourites had soon been unearthed from Tonongo to LV & ATTN till soon enough, the closing track, Monalisa had erupted from being a sleeper hit to a smashing one.
4. Barnabas - Kizz Daniel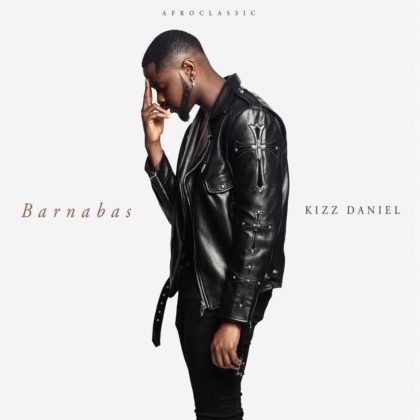 Much like the stars in the skies, the human ones that illuminate our music world are as different as they're numerous, yet Kizz Daniel remains a star as reclusive as no other, keeping so much to himself that the release of his latest project, Barnabas nearly flew under the radar. But as the saying goes, good music needs no advertisement because it sells itself and that is precisely the case of Kizz Daniel's 7-track EP, Barnabas, a refreshing musical output that cohesively wraps up highlife and Afropop to highlight the many sides of love as seen on Oshe, superstar life as well as self-appreciation, on Skin.
3. Esan - Brymo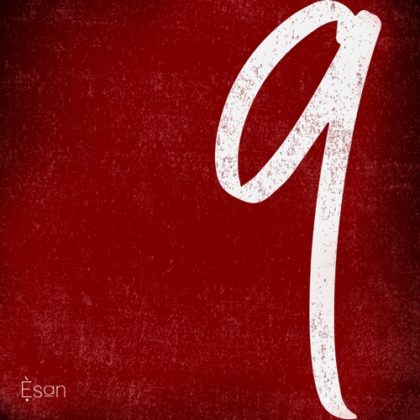 Personally touted and echoed by his fans as the most powerful artiste in the world, Brymo had displayed his genius with the titling of the album, Esan, which means vengeance in Yoruba and also ninth; a significant pun as the project is indeed his ninth and came with 9 tracks and a second part, Harmattan and Winter, with 9 songs as well.
On Esan, Brymo's levelly romanticised themes of love, a nation on its head, and his artistry done up in his modernised iteration of Yoruba alternative and folkloric music, builds into a steady force that not only wraps itself snuggly round the listener's consciousness but wormed its way up to be the square root of the number 9 and be our third best Nigerian album out in 2021.
2. 19 & Dangerous- Ayra Starr
We were duly warned from the jump with the title but that still proved to be an inadequate precursor for the stellar body of work Ayra Starr presented as her debut album and sophomore project in less than a year since she broke out unto the scene.
On 19 & Dangerous, we see Ayra embody the audaciously self-aware zen of the Gen Z while simultaneously taking care to encapsulate us in a bubbly and melodic world where boy problems and fashion statements are the moment and her album, a 10 out 10 body of work.
1. Somewhere Between Beauty and Magic - Joeboy
One of the Best Albums in Nigeria in the year 2021 was SBBM. A sparkling debut from the new school African pop star that touches on coming of age, his superstardom, love, and relationships among a range of other topics that highlight youth and crystal clear self-awareness, Joeboy started off the album with an assertion that he was not to be counted out on Count Me Out. And with his poppy production, catchy choruses, and soothing harmonisation on hits and fan favourites like Focus, Door, Show Me, and Lonely, it comes as no surprise that Somewhere Between Beauty and Magic has been counted in as the number one album of the year.
Get The Latest Updates As They Drop Via Twitter And Facebook