"He changed the way I just live my daily life" Wizkid talks about Damian Marley Collaboration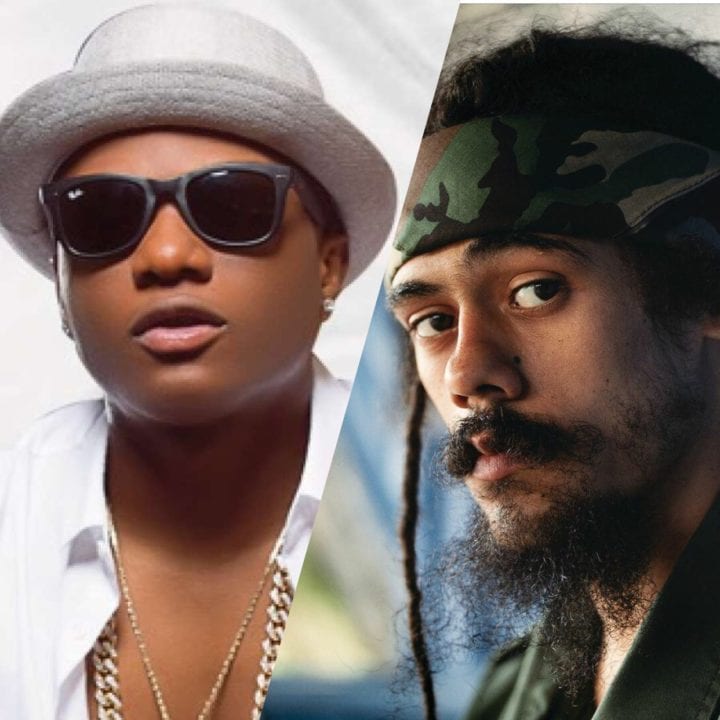 Having secured a collaboration with his music idol, Wizkid talks with The Norte Show about his life-changing encounter with Damian Marley and how he secured the 'Blessed' collaboration for Made In Lagos.
The name Marley rings a bell to the ears of music lovers and Damian is the youngest son of the legendary reggae Mysterio, Bob Marley. Damian who continued his father's legacy is a world-class musician who rarely does collaborations. However, Nigerian megastar, Wizkid is among the few who have a song with the Jamaican superstar, Damian Marley. 
During his interview with The Norte Show, Wizkid expressed how his encounter with Damian Marley changed his perceptions to life and living. He said:
Talking to him changed my life, he changed the way I just live my daily life, that session really changed a lot of things for me. We talked about life, family, where we are now and many stuffs
Still on the interview with The Norte Show, Wizkid was asked on how he was able to secure 'Blessed' collaboration, He said:
We made that in London after the Hyde festival, I think after he did his performance he came right from the show to the studio.
Starboy as he is also referred to recounted his first encounter with Damian Marley two years ago, while attending a festival in Uk and promoting his 'SFTOS' album. He enthusiastically said:
I was in New York promoting my 'SFTOS' album, I went on radio and I was asked who I wanted to make a song with? I said definitely Damian Marley and I went back to my hotel bro, I kid you not, I was right there on the balcony of my suite, chilling with my boys and my cup fell from my hand to the balcony downstairs, and guess who was downstairs that picked up my cup? It was Damian Marley.
Watch Wizkid's interview on the The Norte Show: