5 Types of People Listening to Wizkid's Made in Lagos Album
Nigerian musician, Wizkid, born Ayo Balogun dropped Made in Lagos, his much anticipated studio album, on the 29th of October.
Its release marked his fourth studio album and a resealing of his position as one of the kings in the Nigerian music industry.
The album was dropped to a lot of hype as it was teased for a long while but is still being much talked about afterwards. 
It's a week since the Made in Lagos album release, here's 5 types of people listening to it:
1. God when Gang
On "Made In Lagos", Wizkid literally said 'wahala for who no get lover o.' This is because the album is primarily about good vibes, love, and sex. So for single people listening to the album, they also get a frequent reminder of their loveless life.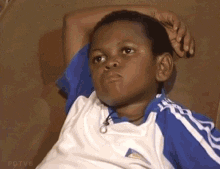 2. Take me Back Gang
 These people? They're tired of the fact that pure water is now N10 and that one egg now costs N50. But ultimately, their major grouse with the current state of things is that Wizkid has fewer dance tracks on 'Made in Lagos'.
They just want to go back to the days before 'Ojuelegba' when they could 'Pakurumo' to 'Love my Baby.' All of the growth that Wizkid has made is not their cup of tea.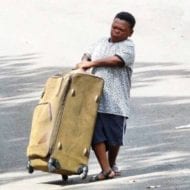 3. Bad Belle Gang
 These people are just as vocal and active as fans of Wizkid; the almighty Wizkid FC. But in their case, their opinions and takes are carried out from the other side of the music. Was MIL good or bad? They don't care. All they care about is how they can spin an agenda that centres their fave artistes in a bid to show that they belong to the leading camp.
4. Knackademus
These are faithful soldiers of Operation Bedroom Rounds. From the Made in Lagos intro, their ears were already pricked for the best pickup lines and Instagram captions to woo their specs. They already updated their sex playlist instantly to 'Gyrate' with 'Reckless' abandon at their headquarters; the other room.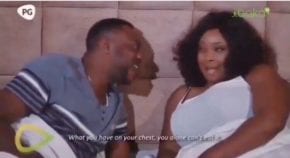 5. Wizkid FC
 Their existence is pivotal to a lot of Wizkid-related successes and they're probably responsible for the eventual release of MIL. 
In fact, if you shout 'Wizkid' thrice at night and take a spin afterwards, members of his fanbase will appear. Their appearance has also been evidence in ensuring that the album remains a hot topic that blazes music charts.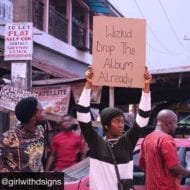 6. 30+ FC
These are give or take, people in Wizkid's age grade. They can relate to his growth and the change in sonical direction. Because let's be honest here, do they really have the knee power to 'Scatter the Floor' with? 
So they'll play it in their cars, grateful for this opportunity to feel cool and hip once more.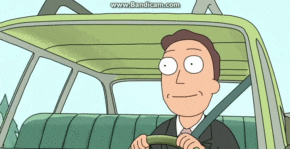 Which of these categories of people do you belong to?