Are You Ready? Enter Now: 'Vyb Sessions' Round 4 Starting January, 2023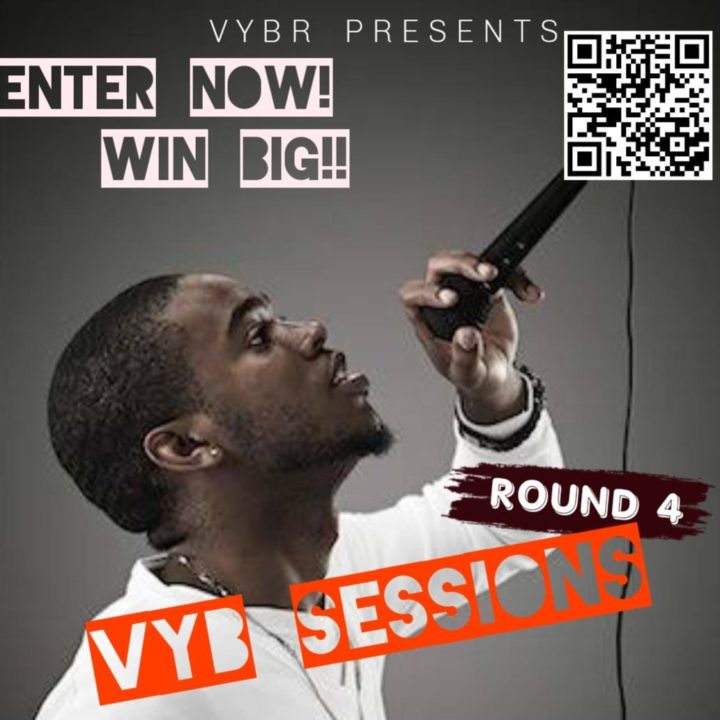 Vybr is a platform for artist empowerment through Vyb Sessions. In 2021, Vyb Sessions commenced to empower and support aspiring youths with music talent where we select/engage aspiring artists via social media.
DOWNLOAD VYBR FREE https://link-to.app/VfFe0tf94l
All selected participants during the specified period will receive free professional studio sessions to record their chosen single. The audio and video content of the sessions are captured and then uploaded onto the Vybr platform for support and promotion at zero cost to participants.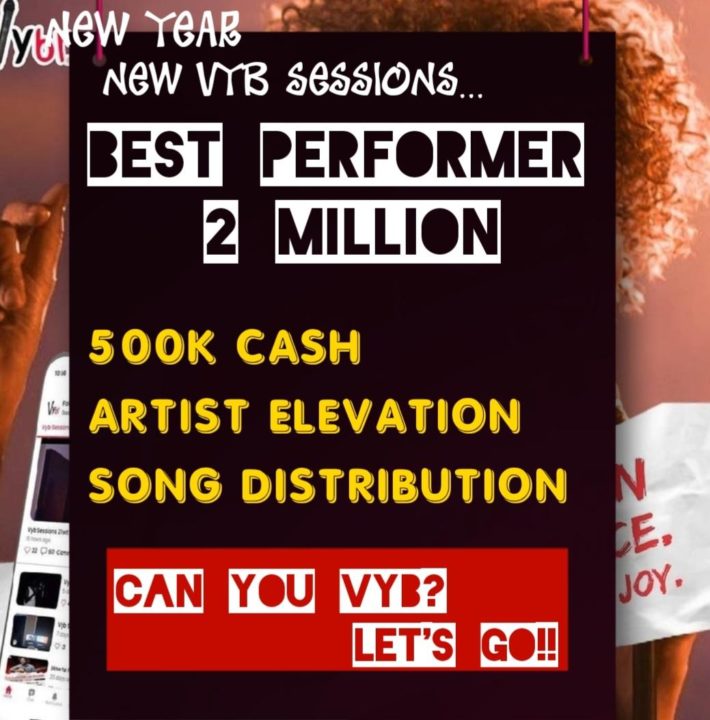 The 'Best Performer' of each round, the performer whose video gets the most organic likes will go home with a grand prize worth NGN2.000.000 including...
A cash prize
Artist Elevation
Music/track distribution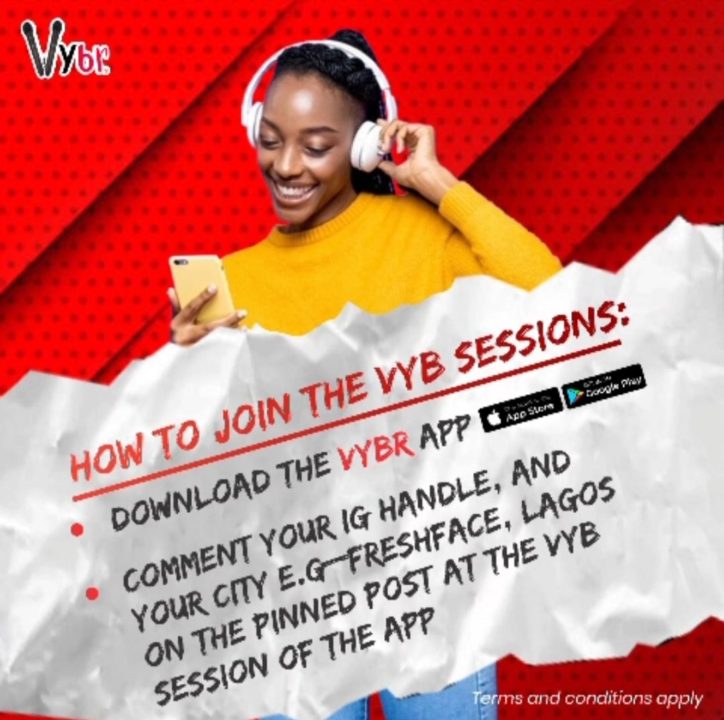 DOWNLOAD & JOIN FREE NOW https://link-to.app/VfFe0tf94l
In 2022, the platform introduced an app called Vybr (An accessible visibility platform and online community for aspiring artists and music lovers). The Vybr platform is set up to be an excellent tool for talent networking and discovery which aims to elevate aspiring artists. The app also provides users with a Beats Catalog of original exclusive afro beats updated regularly by our in-house producers and celebrity DJs.
Vybr is available free on the Google Play Store and Apple IOS Store.
DOWNLOAD FREE NOW https://link-to.app/VfFe0tf94l
The third round of Vyb sessions commenced on Sunday, 30th October 2022 and recorded a total number of 11 sessions in Lagos and Abuja supported by CD Baby Africa, an online distributor of independent music content.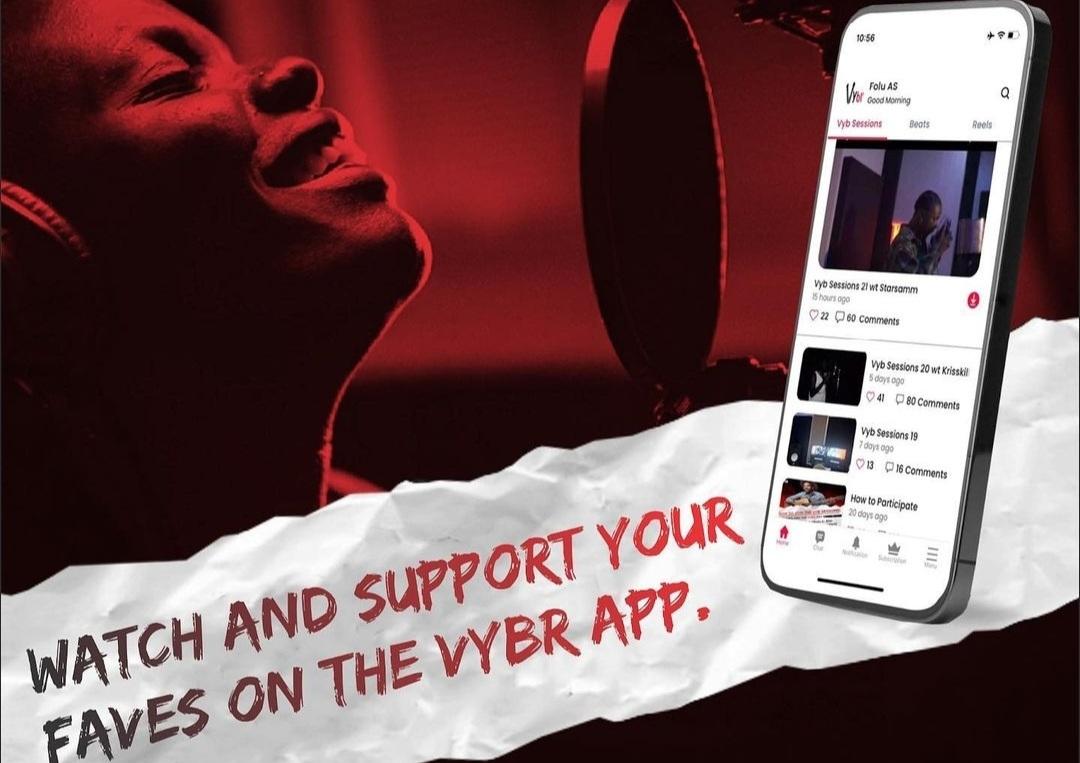 The Best Performer of Vyb Session Round 3, Samuel Awelewa (@starsamm_) as well as previous winners Tobi Olorunmola (@saxyfied) and Tiwalade Owoade (@offiishial_tiwalade) each went home with the grand prize.
DOWNLOAD VYBR FREE https://link-to.app/VfFe0tf94l
Follow Vybr (@vybr.ng) • Instagram for more details and regular updates.
Watch the latest Afrobeats Artist Interviews here on Notjustok